On a scorching hot California afternoon, we caught up with a fresh-off-the-stage Holly Humberstone to talk about playing her first Coachella, touring the States with Girl In Red and to get an update on that much-anticipated debut album.
Congratulations on playing your first-ever Coachella. This festival is a big deal! How did it go?
I've been looking forward to it for such a long time. You grow up in the UK hearing about mystical Coachella and then I get to play it! So yeah, I feel so lucky. I was a bit flustered and a bit hot and sticky – I'm not used to this weather – but yeah people were lovely. I've been worried about it for such a long time: it's Coachella, you know? I want to do a good job.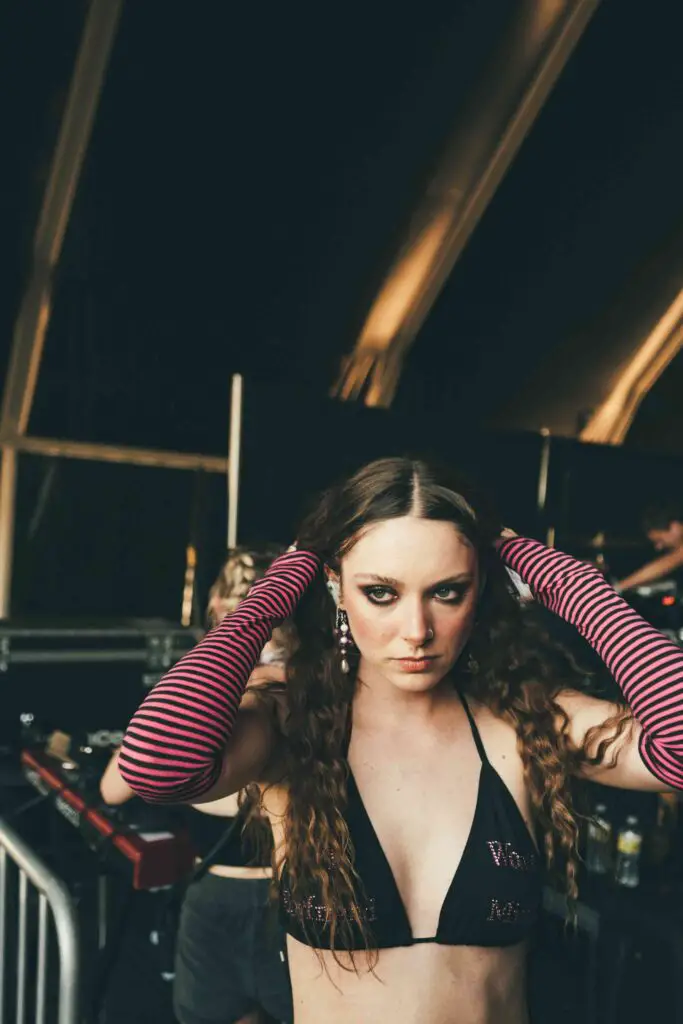 Your backdrop was filled with hundreds of names. What's the story behind that?
We thought it would be a good idea while we're out here to create a more personalised backdrop. I wanted a nice way to include some of the fans and the people who have been supporting me. That's the reason that I'm able to be out here so I just put a thing on Twitter, 'If you want to be on my backdrop, comment your name', so it's just a lot of cool people.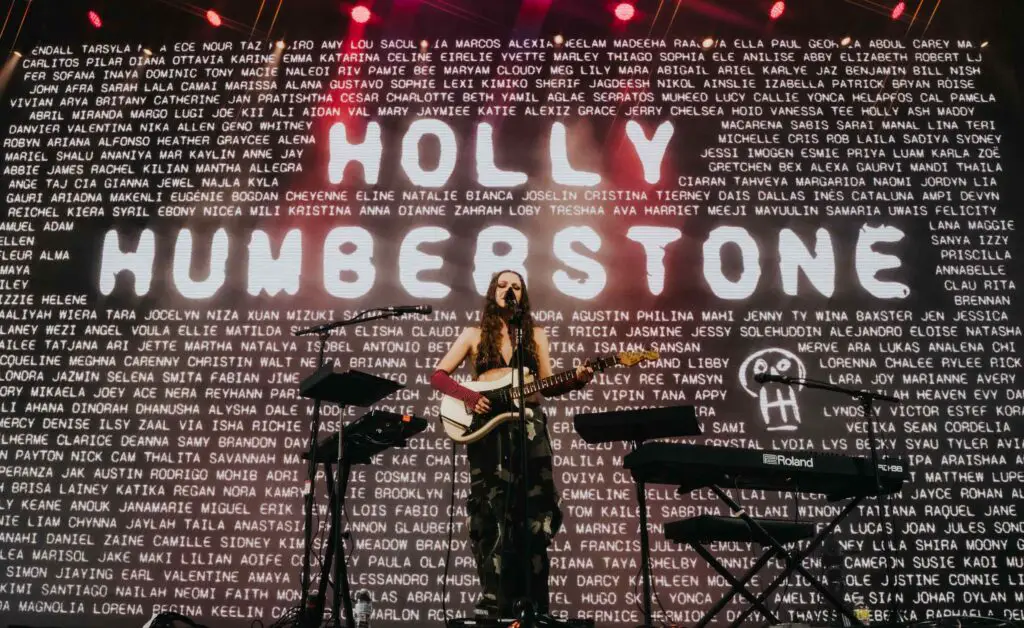 You've been on tour with Girl In Red across the States. What's been the most memorable American town you've stopped in?
We've done so many, it's a tough one. I love New York, it's like London but way cooler. I'm in my element there. I loved San Francisco, I didn't really know what to expect, but that was cool. As the support [act] we get a lot of the day to go out and explore. We're in a different place every day so I am forcing myself to go out and find good places to eat and stuff. I also really love Texas. Girl In Red was unfortunately really ill for a few shows so she had to cancel a few but it was so much fun for us because we got to do a little road trip all the way across Texas to Nevada and San Francisco and stopped in some of those weird towns. It's a reminder of how shitty the UK is. I love it, but it is shitty! It's grimy and a bit gross – I fit right in there, but America is so cool. And people are really lovely. One thing I've noticed, being the support, is that sometimes in the UK you don't get as much respect and people just want to see the headliner and are a bit rowdy. But here, people are so respectful and just happy to be at a gig and are down to listen so that's been such a nice experience.
What tips have you picked up from touring with Girl In Red that you'll take to your own tour?
I honestly think it's just so inspiring. I want to get back home and write more songs that I can play live and see people reacting to. It just makes me want my own US tour – hopefully one day. But yeah, it's been so inspiring, particularly as we haven't been able to do much touring, I've been waiting for it for such a long time.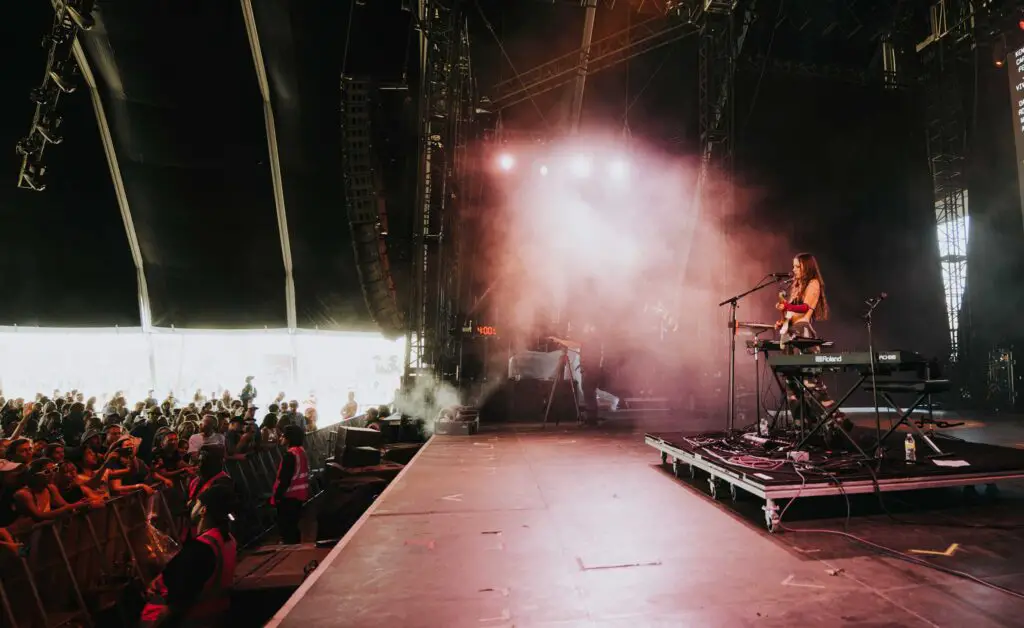 Last time you spoke, you said you had way too many songs for your debut album and were in the process of whittling them down. How's that coming along?
It's still chaos. But being on the road, I've had some space from writing and time to let the songs breathe and listen to them outside of the studio. I have a few that I really, really love. Maybe six that are definitely album songs. I've been taking my guitar into hotel rooms and stuff. But I'm just excited to get back to the studio and write even more – even though I probably don't need to!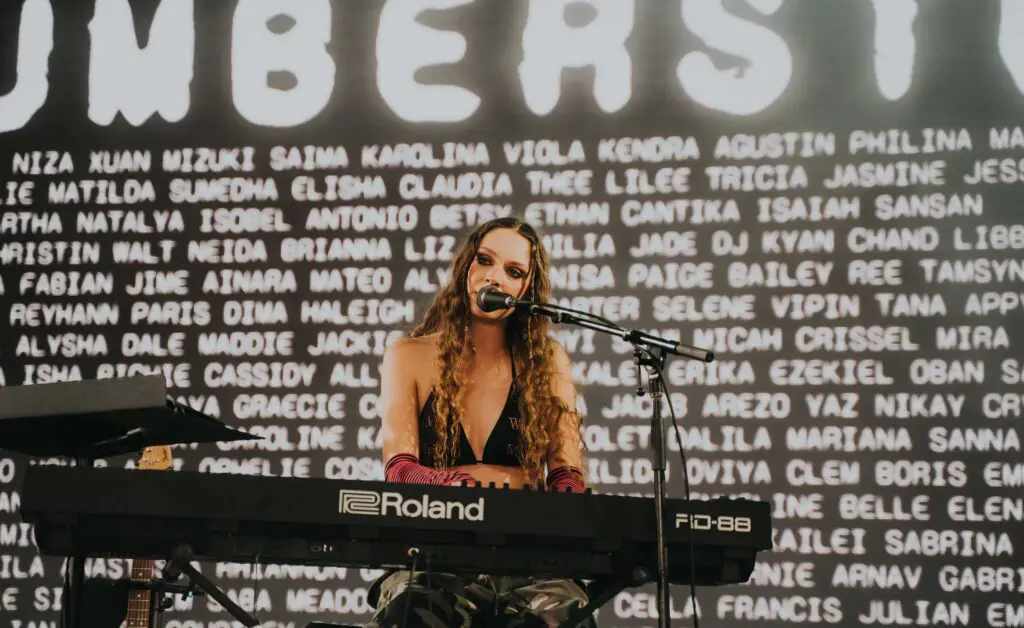 Billie Eilish is headlining tonight. Are you sticking around to watch her set?
Yeah, I'm a huge fan. Who isn't a fan? I'm so gassed. I can't wait to see what she does.
READ OUR COVER STORY WITH HOLLY HUMBERSTONE