"Is it OK if I just take a second to pick up my dog's poop?", Girl In Red abruptly enquires minutes into our interview.
Erm, yeah… go ahead?
"I'm so sorry about this," she repeats three times over, before bursting into a hearty cackle. "But wow, you're really getting the hardcore Girl In Red experience right now."
This experience, as we come to understand throughout our frequently unstable video call, involves following Marie Ulven (who is known to millions as Girl In Red) while she attempts to work through a seemingly endless cycle of disruptions. While we chat, the 22-year-old is walking Luna, her beloved Bernese Mountain dog, around the leafy suburbs of Oslo, Norway, but things quickly descend into relative chaos: Ulven's beloved pooch breaks into a crying fit; the signal later drops altogether. It's completely, utterly impossible to not laugh along with her.

2016 Soundcloud breakout single 'I Wanna Be Your Girlfriend' saw Ulven sing openly about blooming queer love and desire – and it took her to places beyond her own imagination. To date, the giddy, lo-fi track has clocked up over 163 million Spotify streams alone, and has led to appearances at major Norwegian award shows, a slew of EPs, a deal with AWAL (the label that also houses FINNEAS, Little Simz, and Kim Petras), and hitting the road with Clairo.
But it's truly that energy – warm, unfiltered, perfectly wacky – that's positioned Ulven at centre of the Venn diagram where pop superstardom and modern internet fame meet: she's not quite a household name, but her hyper-relatable songs of selfhood and growth have naturally built her a loyal online fanbase, and marked her out as one of the smartest, most progressive young artists around.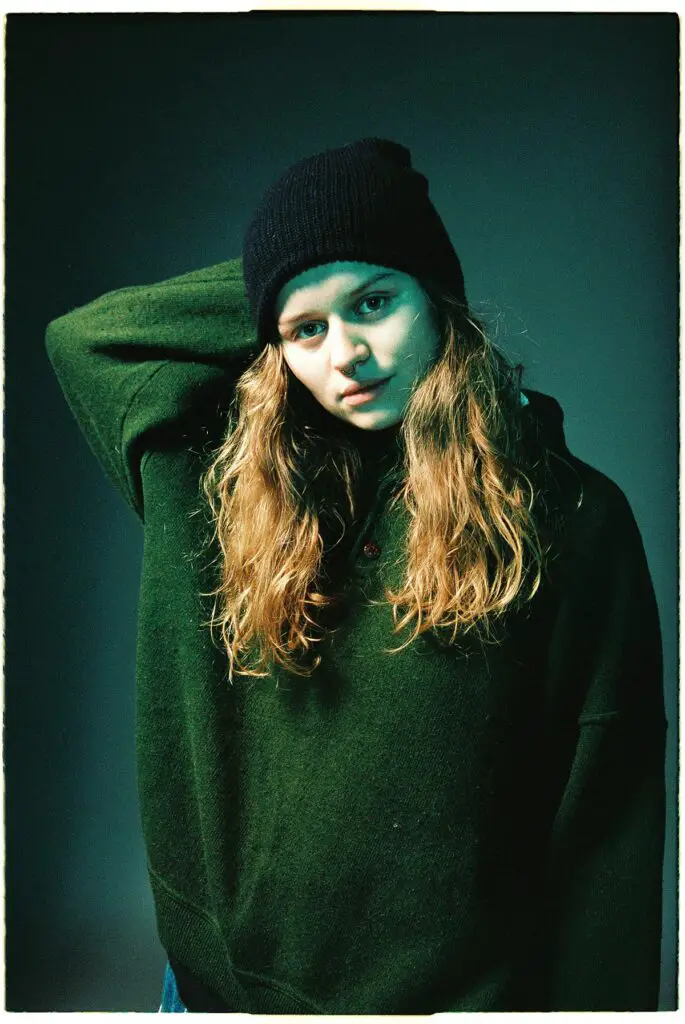 Ulven's forthcoming debut album, 'If I Could Make It Go Quiet', which is set to land later this month (April 30), reinforces that notion. It frequently plumbs new personal depths in terms of her mental health; jittery lead single 'Serotonin', captures the intensely harrowing, rollercoaster-y cycles of intrusive thoughts. "There's no depth to these feelings," she sings atop a beam of industrialised beats. "Dig deep, can't hide/From the corners of my mind".
"I got so many messages from people being like, 'Yo, what the fuck, Marie? I've had these exact thoughts my entire life!'," she explains of the overwhelmingly positive response to the track. "But it made me realise that I need to continue writing this honestly because it helps people, and they accept me for it, too."
Like many of the songs on the record – which Ulven is credited as the main producer on – including the meditative 'Body And Mind' or slow-burning rage anthem 'Did You Come', 'Serotonin' opens in a place of discovery, then builds itself up to an infectious, dizzingly euphoric moment of pop catharsis. As Ulven describes, "As a musician, I'm just making a creative decision to write about what's going on in my head. It's not that nothing else interests me; I'm just on some next level shit when I'm at my most open."
Outside of the music itself, Ulven admits that she feels like she has something to prove. An "increasingly ambivalent" relationship with social media has meant that she wants to work on the majority of her activism offline; after partnering with climate action platform CHOOOSE in late 2019, she has turned her focus to making her future tours 'climate positive' by reducing plastic usage on the road. And she's continuing to level up in preparation for the release of 'If I Could Make It Go Quiet'; notably, it has been pressed on recycled vinyl.
"I just often feel really crappy online when I'm like, 'Hey, guys, I encourage y'all to sign this petition!' – and then there's me, travelling all over the place," she says. "But it's important for me to not feel guilty about doing what I love. I want to care for the planet because it is so beautiful to me that I can share my songs with thousands of people at a time. We need music and we need to see people live in a more sustainable way – we're all in this together."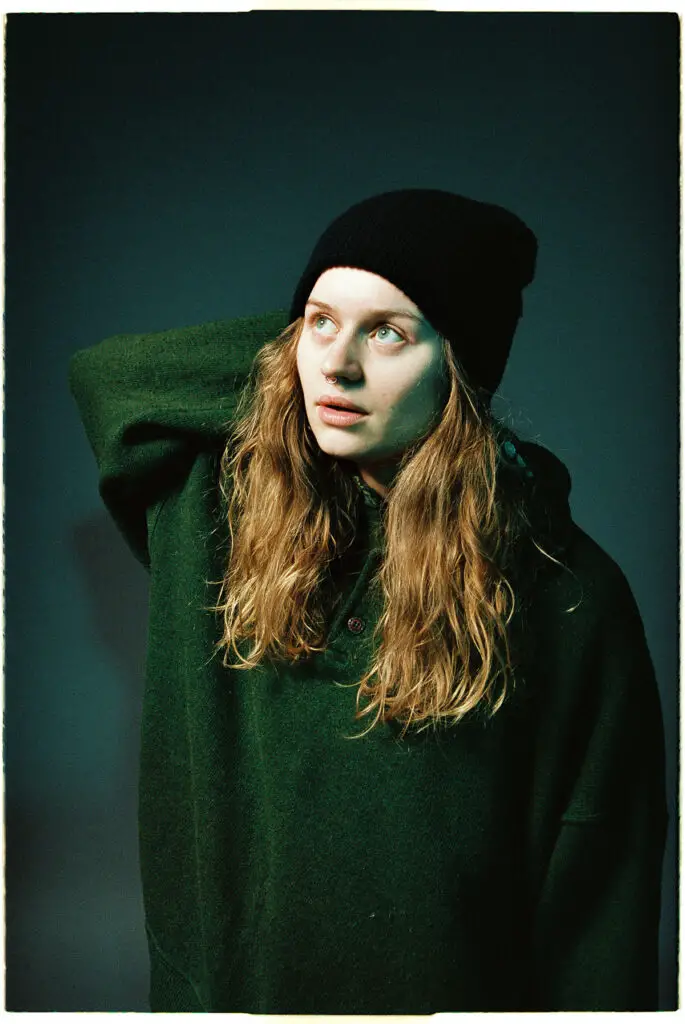 This vision, and Ulven's understanding of her vital, life-changing platform as Girl In Red, is starting to become clearer to herself, too. "Ultimately, I don't want to be a burden to the world," she says. "I want to do this music shit for the rest of my life!
"World domination is the plan more now than ever," she continues. "I want to end up out at an afterparty with Post Malone! I want to have a sold out show at Madison Square Garden, with my fists in the air, like, 'Rock 'n Roll!'. I'm aiming high, and this is only the beginning," she affirms, eyes widening. "I keep thinking to myself, this is only the beginning."
Girl In Red's album, 'If I Could Make It Go Quiet' is out on Friday 30 April 2021