Glastonbury is no stranger to a secret set or a surprise performance and this year there's already been a lot of chatter about who might make a little sneaky appearance down on Worthy Farm. In the last week, Queens Of The Stone Age and Rick Astley have been added to the bill but there are more surprises to come.
Last year's secret sets came from George Ezra, Jack White and Bastille so it's anyone's guess who will pop up this year. The festival has aired concerns about overcrowding so we may see less than in previous years but there are already a few To Be Announced slots appearing on the lineup and the rumour mills are churning.
These are the slots we're waiting on.
The Churnups, 18:15 – 19:30 on Friday
Hozier, 19:30-20:30 on Friday
TBA – Woodsies, 18:00-19:00 on Saturday
The Pretenders – Park Stage, 19:45-20:45 on Saturday
Rick Astley + Blossoms singing The Smiths – Woodsies, 18:00, Saturday
TBA – The Rabbit Hole, 01:00-02:00 on Saturday
We know one person who won't be popping up: Self Esteem has confirmed that she won't be surprising fans with a little Somerset trip this year. Good to know.
How do you find out about secret sets?
If you're on-site, pick up a copy of the Glastonbury Free Press each morning. The on-site newspaper often hints at the day's secret sets.
Download the official Glastonbury app – a pop-up notification will often tell you ahead of time on the day.
Follow the SecretGlasto Twitter account. It's not cranked into gear yet but it has been spot-on at predicting secret sets in the past.
Who's confirmed to play a secret set this year?
The Pretenders! It's confirmed that the band will take on the Saturday, 7:45pm slot over at The Park. And they promise to "bring friends".
Rick Astley + Blossoms
The odd combo that keeps on giving, Blossoms and Rick Astley are once again teaming up to sing the songs of The Smiths. If that sounds like something you would like to see, then they will be on at 6pm, Saturday in Woodsies.
What you've missed
The rumours were true. The Churnups were indeed Foo Fighters who played an emotional early-evening set. Dave Grohl – used to a three-hour set time – packed in as many Foos classics as possible in 60 minutes rattling through 'Learn To Fly', 'The Pretender' and 'My Hero' alongside new tracks, 'But Here We Are' and 'Show Me How', the latter a gorgeous duet with his daughter Violet Grohl, written about his late mother. As always, they ended on 'Everlong' but this time, it was dedicated to one Mr. Taylor Hawkins. One for the books.
Who's rumoured to play?
Fat Boy Slim
Legendary DJ Fat Boy Slim is playing at new Silver Hayes stage, The Levels from midnight until 1:30am on Friday.
The Amazons
Rock n' Rollers, The Amazons are supposedly the 17:30 Saturday on the BBC Introducing Stage.
Special guests
Alongside the secret sets, Glastonbury performers are known for bringing out a few special guests. Here are some of the rumblings we've heard so far about who might be joining the billed acts.
Lorde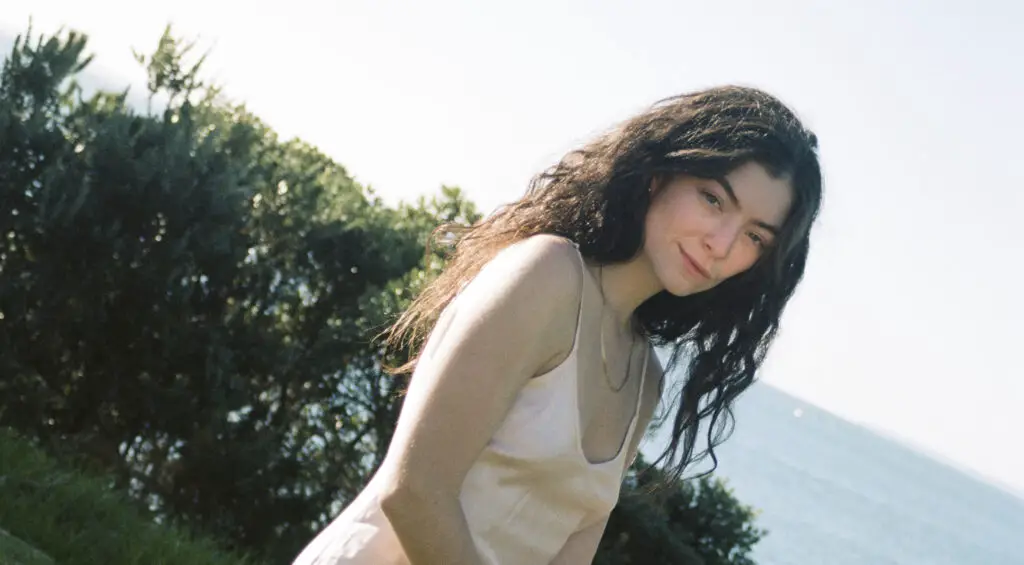 Lorde posted a video to her story on Thursday evening walking along a street, singing along to the impossibly catchy 'Im A Freak/World Class Sinner ' from The Idol. The background, though only seen briefly, looks very much like a London street. Is she in town? Is she headed to Worthy Farm? Perhaps to pop up during Lana's set? We are crossing every possible thing that can be crossed.
Britney Spears
Elton has promised a guest-packed headline set for his final-ever performance and eagle-eyed Britney Spears fans believe that it might be her after she posted an apple, that vaguely resembles a St George's Cross and captioned it with Union Jack emojis. The pair collaborated on a remixed version of 'Tiny Dancer' last year called 'Hold Me Closer', so it would make sense. She's now apparently been spotted in Bristol, which is awfully near Glastonbury!
Harry Styles
We're hearing rumblings that another one of Elton's guests is man of the moment, Harry Styles. Wouldn't that be lovely!