Lady Gaga is snogging a spiked bondage mask. She's crying. She's in a sarcophagus, done up like Ming The Merciless, rotating on a giant Lazy Susan. We are less than five minutes into her astonishing Chromatica Ball: the mother of all parties led by Mother Monster herself. Fans have waited years for this night, made all the more impatient by the release of her fantastically-camp, Europop album, 'Chromatica' in May 2020. At a time when lockdowns swept the globe, it was an album begging to be danced to, in a stadium, with pyro and lights, wearing one helluva outfit.
Freaks, tonight's the night.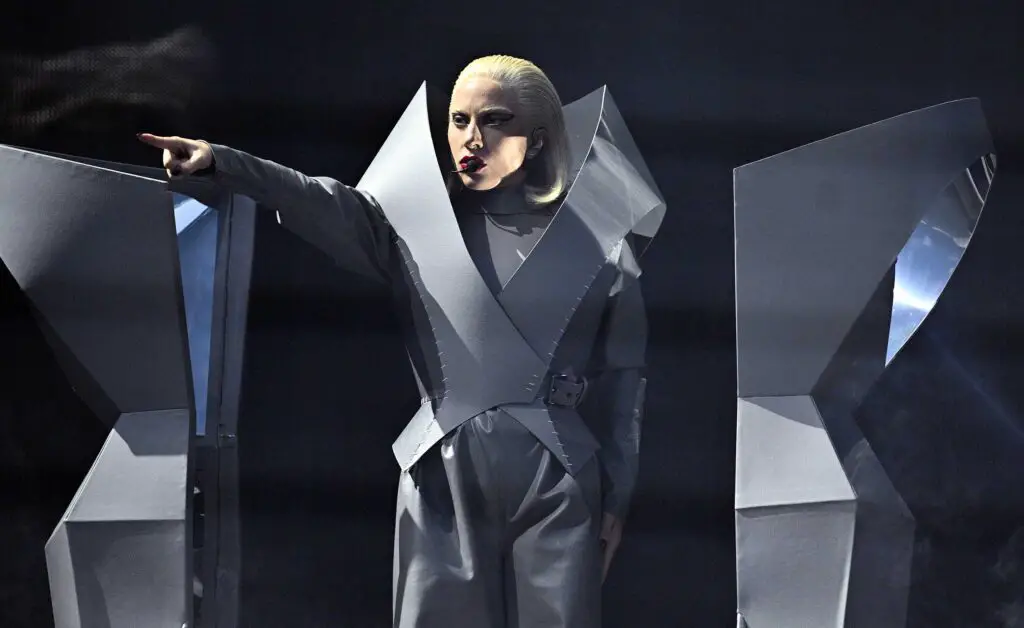 The stage is Brutalist, foreboding. Her band could have been rounded up from the Sunset Strip's rock bars at 2am. Gaga opens with three of the best pop songs of the last twenty years, ('Bad Romance', 'Just Dance', 'Poker Face'), breaking free from her iron casing to join her creepy interpretive dance troupe at the front of the stage. Eyes wide, hair slicked back and dropping her three biggest songs in the first 10 minutes: it's clear she means business.
From here the show is split into three acts, peppered with hits from her 24 years in the spotlight and 'Chromatica' songs getting their first outing. Act one sees Gaga laying bloodied on a mortuary slab, legs spread wide. The sex dungeon imagery feels like the perfect time to drop into fan favourite 'Monster' about a boy who "ate her heart". But things don't stay gruesome for too long, a quick turn and she's back in oversized eighties shades and a glittery red jacket with sky-high shoulder pads. From American Horror Story to Dynasty in the blink of an eye.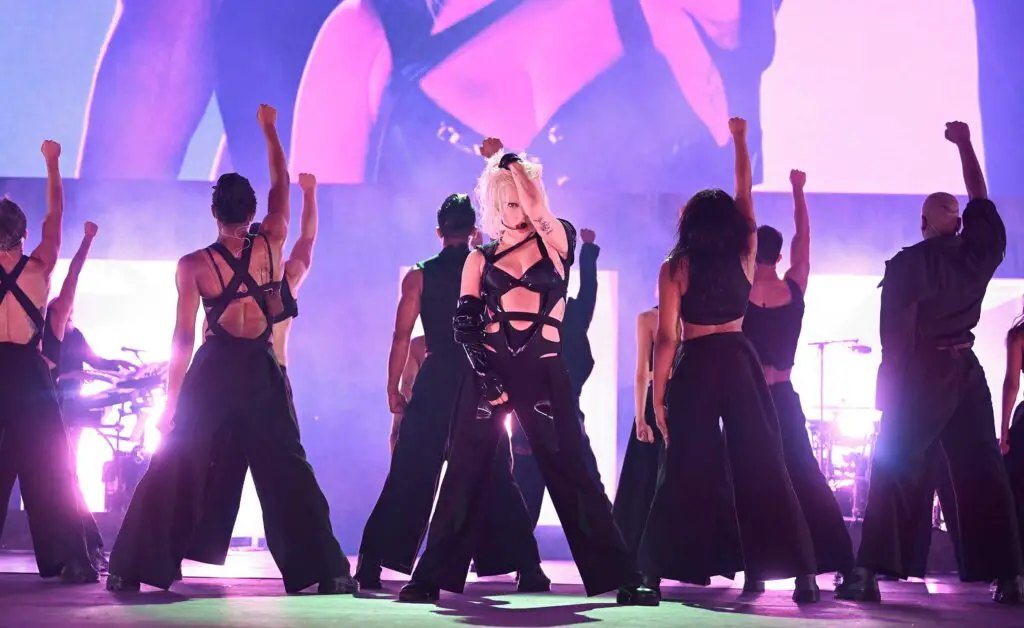 Act II is a ridiculous high: Chromatica's '911' and 'Sour Candy' into "M-m-my" 'Telephone', complete with skin-singeing pyro. Gaga is now dripping, head-to-toe in gold lamé, sachaying through the crowd to reach a central platform. Here, she emerges looking like something that crawled out of the shallows, in an alien headdress, to sit at the piano for the Oscar-winning belter. Her voice is flawless.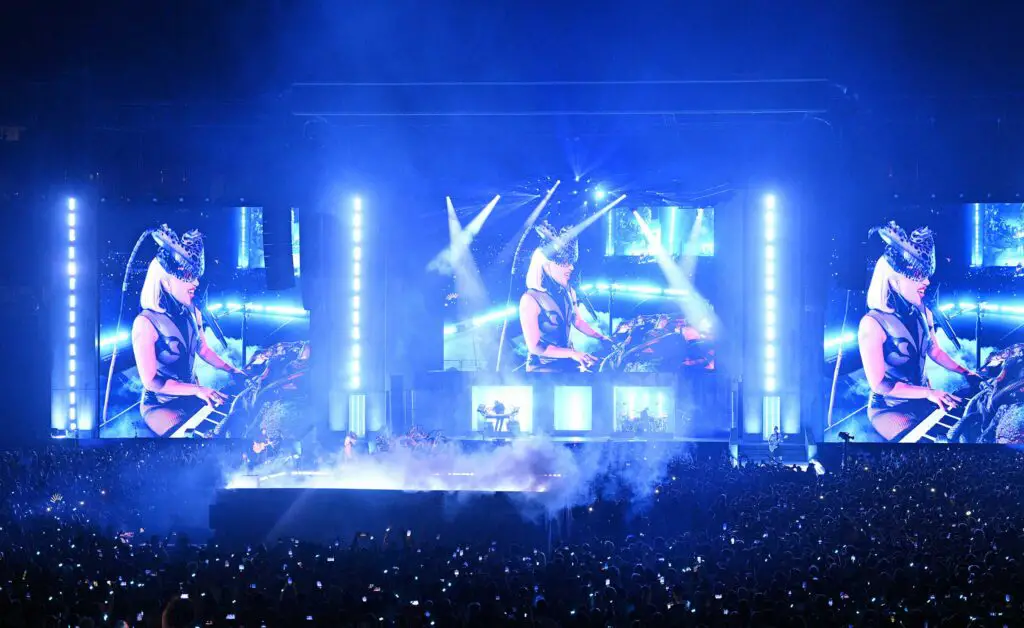 Dedications to Alexander McQueen, Isabella Blow and Phillip Treacey are a reminder that Gaga is more than a musician. She is an a creative visionary, expressing herself through music, fashion and film. The fact that this woman is also facing a lifelong battle with fibromyalgia – a debilitating, chronic pain disorder that has no known cure – should not go unnoticed. It cut short her 'Joanne' tour of 2016. It risked destroying her Super Bowl half-time show. But tonight, Gaga delivers a show for the ages, with impeccable choreography, countless outfit changes and two solid hours of pop bangers.
"I want to look back on these last couple of years and always remember us like this," she tells a euphoric Tottenham Hotspur Stadium.
We couldn't forget it if we tried.
The Chromatica Ball setlist
Bad Romance
Just Dance

Poker Face
Chromatica I
Alice

Replay
Monster
Chromatica II
911

Sour Candy
Telephone

LoveGame
Chromatica III

Babylon

Free Woman

Born This Way

Shallow

Always Remember Us This Way
1,000 Doves
Fun Tonight
Enigma

Stupid Love

Rain on Me
Hold My Hand