You know Shame, right? The south-London scrubbers who sing songs about society's ills. Well, in a weird plot-twist, Frank Sinatra's granddaughter, AJ Lambert, has just covered one of their best-known songs, One Rizla.
You see they're friends, apparently. We're not sure how, but they are and AJ was taken with the song's message. "I have only ever heard this song as a middle-aged woman. Through that particular filter – plus my own experiences with the strangeness of love – pride, weariness and desperation are the things I hear in it." she says of her choice of cover. "So that is what I hoped to convey when I made this arrangement, and the video as well. I love this song and it means a great deal to me. I'm very grateful to my friends who created it, and I hope I can do it some measure of justice."
AJ has form with well-chosen cover versions. In fact her debut album was made up entirely of reinterpretations of tracks, both modern and classic. She even takes on some of granddad Frank's hits.
Here's her version of TV On The Radio's Careful You.
Shame are dead chuffed with the song and don't seem as confused as the rest of us about showbiz royalty choosing to reinterpret their song. "We are super excited and honoured to have AJ cover One Rizla! Ever since she first housed us in LA, we've been firm friends and this cover is a lovely thing to mark that friendship."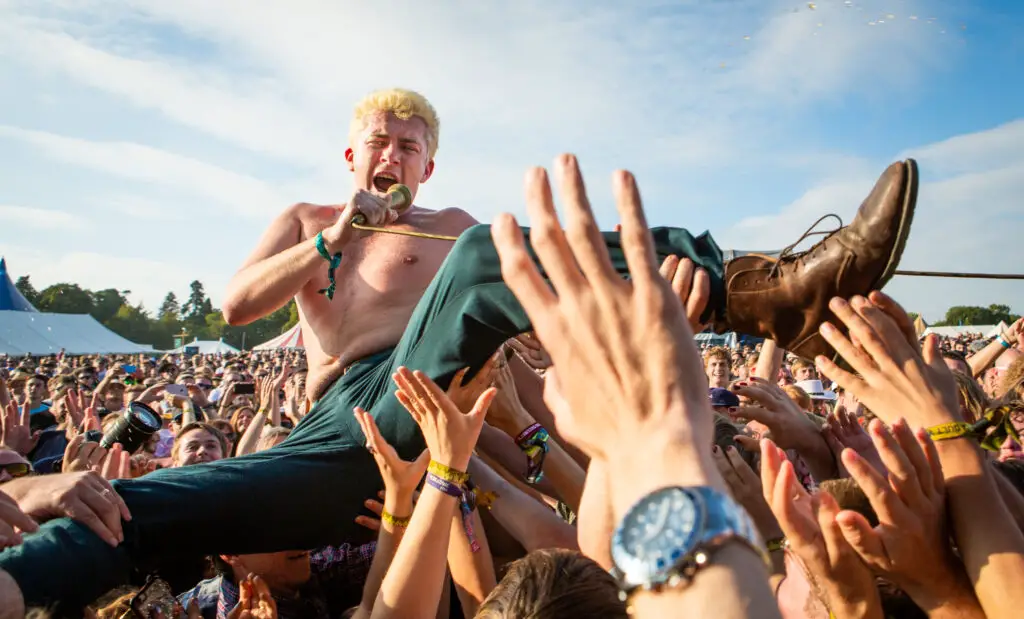 Housed them in LA? You what? We have many, many questions, but for now we'll enjoy this stunning cover and look forward to AJ's upcoming record – Manhattan Beach, Swept By Ocean Breezes. Fingers crossed for a 100 gecs jazz standard.