Trigger warning: domestic & sexual abuse
It's hard to imagine a time now when Tina Turner wasn't considered a singular artist. The 81-year-old rock & roll legend, whose career has spanned six decades, is easily one of the most charismatic and talented performers in musical history, with countless Grammys and other accolades to her name. Even though her solo superstardom in the mid-1980s took her beyond the heights of 'River Deep – Mountain High' and 'Proud Mary' alongside then-husband and collaborator Ike Turner, for significant stretches of her career, the media did not allow Tina to step outside of Ike's shadow for good – a man who had been adulterous and violently abusive to her throughout their 16-year relationship.
Tina, a new HBO documentary that has unprecedented access to the artist herself, explores what this continued association with Ike meant for Tina and her ability to move beyond the abuse. The documentary highlights Tina's understated heroism – the story of a girl from a cotton-picking family who became the Queen of Rock & Roll through sheer hard work and talent – but it also raises a big, complicated question: how can accusations of abuse within the music industry be handled with sensitivity and care, without reducing these women to the worst moments of their lives and in turn, hampering their ability to heal?
When Tina filed for divorce from Ike in 1976 and began to forge a solo career, she was dogged with invasive questions about her ex-husband, even before the truth about his domestic abuse had been revealed. She went public with her accusations against him in a 1981 edition of People Magazine, calling her marriage "a life of death", in the hopes that the interrogation from the press would soften. All that served to do was provoke an insatiable curiosity for the most devastating details, not just from the press but from avid fans who took her traumatic experiences and turned them into inspiration for themselves.
Even after she'd achieved superstar status thanks to the huge success of 1984's 'Private Dancer', Tina was being asked to relive the worst experience of her life on press tours where she was breaking records. In light of the media reaction to her first revelation, Tina was reluctant to include details about her relationship with Ike in her 1986 autobiography, but she eventually saw it as an opportunity to own her own narrative: "I wasn't interested in telling that ridiculously embarrassing story of my life. But I felt that's one way I could get the journalists off my back." To this day, Tina is inducted in the Rock & Roll Hall of Fame not as a solo artist but as part of duo with Ike (her nomination as a solo artist only came this year).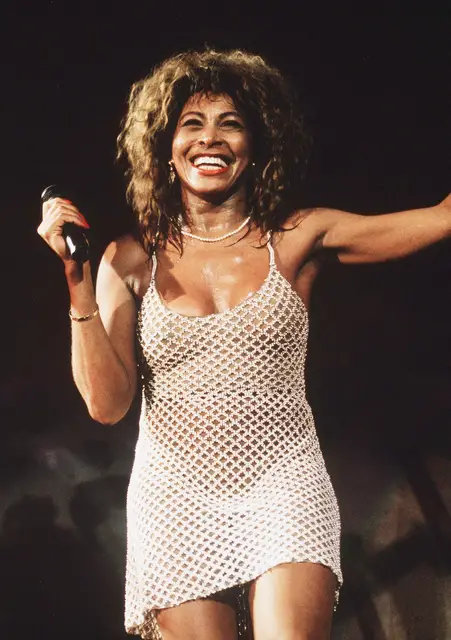 Would Tina's treatment have been as radically different now as we'd perhaps like to believe? As Oprah Winfrey articulated in the documentary, instances of domestic violence and sexual abuse were taken significantly less seriously during the 1970s than they are today – if they were even allowed to be spoken of at all – and Tina's generation was the first to try and break the silence in earnest. But as accounts of abuse continue to crop up with devastating regularity, it's clear that both the music industry and those who report on it have much to change. This is reflected not only in the actions of abusers but also in some artists' flippant attitudes towards domestic violence. As late as 2013, Jay-Z featured on Beyoncé's 'Drunk in Love' with a verse that raised eyebrows even at the time: "I'm Ike Turner, turn up, baby, no, I don't play / Now eat the cake, Anna Mae!" – a direct quote from a famous scene in the 1993 biopic What's Love Got To Do With It, which sees Ike violently lash out at Tina in a diner. For Beyoncé to not only approve this lyric, but also mouth along with it in the music video, was deeply troubling for an artist whose feminist coming out party on '***Flawless' was still notably fresh. Whether Jay-Z's verse would have flown in a post-#MeToo era is debatable. But eight years can't exactly be dismissed as ancient history.
So what of the contemporary landscape? In December 2020, FKA twigs filed a lawsuit against her ex-boyfriend Shia LaBeouf for battery, assault and emotional abuse throughout their relationship. Her devastatingly familiar refrain of "it's a miracle I came out alive" during an interview with ELLE magazine was proof enough of the continuing issue of societal violence against women, but twigs' platform gave her a unique opportunity to challenge the problematic line of questioning many victims of abuse are subjected to.
Like Tina 40 years before her, twigs chose to take ownership of her story, but she is still reliant on the media following her lead. Controlling the narrative is not always a possibility, however, even for celebrities. For instance, much of the #FreeBritney movement and the narrative surrounding it has taken on a life of its own, with very little input from Britney Spears herself. Britney's case is a particular one that centres around her lack of agency, and many well-intentioned fans are trying to give her the voice she is unable – legally – to give herself. Yet Britney recently revealed she was "embarrassed" by the New York Times documentary about her life and "the light they put me in", indicating that even a story made with the best intentions can have overwhelming implications for its subject. For these experiences are never easy to recount, even if they ultimately need to be told.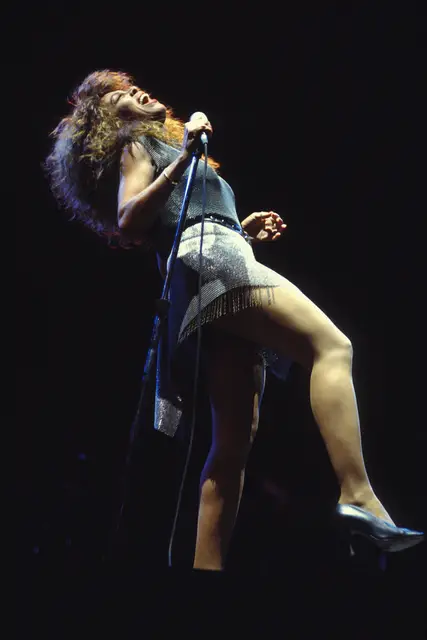 As the Tina documentary posits, removing the context of Tina Turner's early career and her first marriage is impossible. In fact, one inescapable reason why Tina is still so beloved is due to a recognition of her struggle: fans have witnessed her overcome hardship in front of their very eyes and she has become one of the all-time musical comeback success stories, celebrated for both her talent and her resilience. But just because these experiences shaped her into who she is today, does not mean they should define her. As Tina says herself, "I'm a girl from a cotton field that pulled myself above what was not taught to me." Tina discovered that the moment she became an icon, she lost control of her story, so both the fans and media alike have a responsibility not to forget the human being behind these experiences. Of course, the ultimate goal must be to stop these abuses from ever taking place but until then, stories of abuse should be given enough attention to be taken seriously but enough space so that these women can heal.
Tina is available to watch in the UK via the Sky Documentaries channel and in the US via HBO Max.
If you or somebody you know has been affected by sexual assault or abuse of any kind, we encourage you to reach out for support. These charities can offer valuable support and advice.
The Survivors Trust Helpline: 08088 010818 https://www.thesurvivorstrust.org/
Rape Crisis England & Wales https://rapecrisis.org.uk/
Women's Aid https://www.womensaid.org.uk/