Ah 2021, another rollercoaster of a year for us all. While we limboed in and out of lockdowns and other COVID restrictions, our fave musicians certainly kept us preoccupied with new music, Twitter-dominating performances and world-shaking cultural events. Here are 10 of the biggest music moments of this year that the world just couldn't stop talking about.
Adele's Insta Live
Going live for the first time is always daunting – but imagine going live for the first time when you're a world-renowned superstar with nearly 50million followers. Yikes! Adele's debut Insta Live, ahead of the release of her new album '30', showed that just because you're a massive celeb doesn't mean you're spared from technological struggles. "I dunno how to do that, does it wanna give me some instructions?" she moaned while trying to figure out how to talk to her fans, exuding big Confused Mum Online energy. Elsewhere, she turned down a collab with Peppa Pig, shared her Chinese and Indian takeaway orders, thought the many Adele fan accounts commenting were just fans called Adele and tried to get her dogs to stop barking by yelling: "Boys! Boys! I'm on Instagram Live." Instantly iconic.
Phoebe Bridgers smashes a guitar; world goes mad
Back in February, Phoebe Bridgers made her SNL debut and left quite an impression on some sensitive souls with her performance of 'I Know The End'. After ending the song with a guttural scream, she took off her guitar and smashed it into the monitor. Sparks flew, perhaps representing men's minds the world over short-circuiting. How dare she damage a precious guitar!!! David Crosby called it "pathetic", internet commenters seemingly forgot all the male musicians who smashed their axes first. All the while, Phoebe remained a legend – giving as good as she got in a spat with Crosby and promising to use a more expensive guitar next time.
Britney finally gets free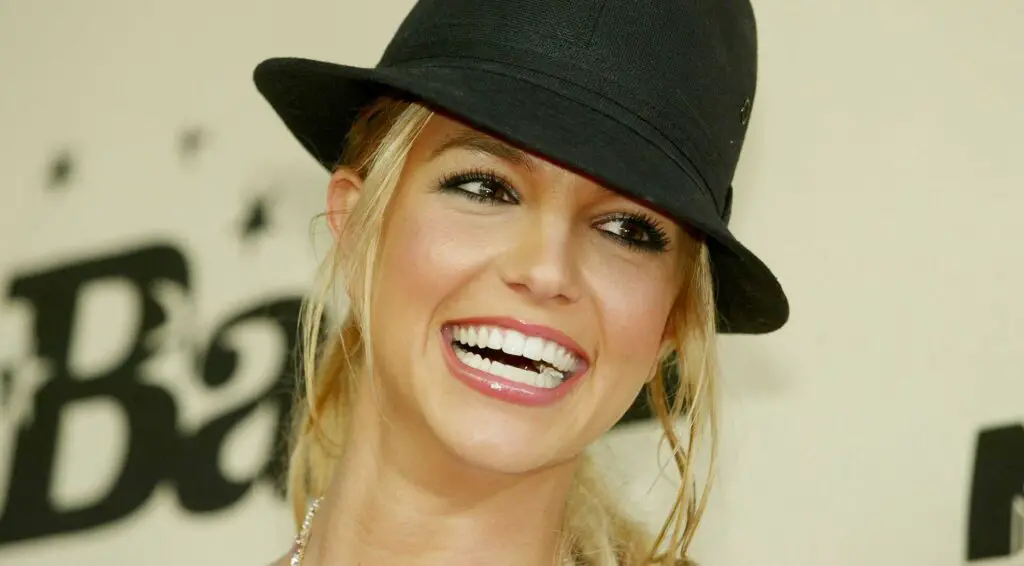 After years of everyone thinking they were just obsessed fanatics, the rest of the world finally got on board with the #FreeBritney movement this year and realised they'd been right all along. While at the start of 2021, it might have seemed like there was no hope for the pop queen, by summer the tides turned, Britney became ever more emboldened in her sassy digs at her family on Instagram and, in November, was finally removed from her conservatorship, ready to enjoy her life as she pleased at long last.
ABBA return with their "ABBAtars"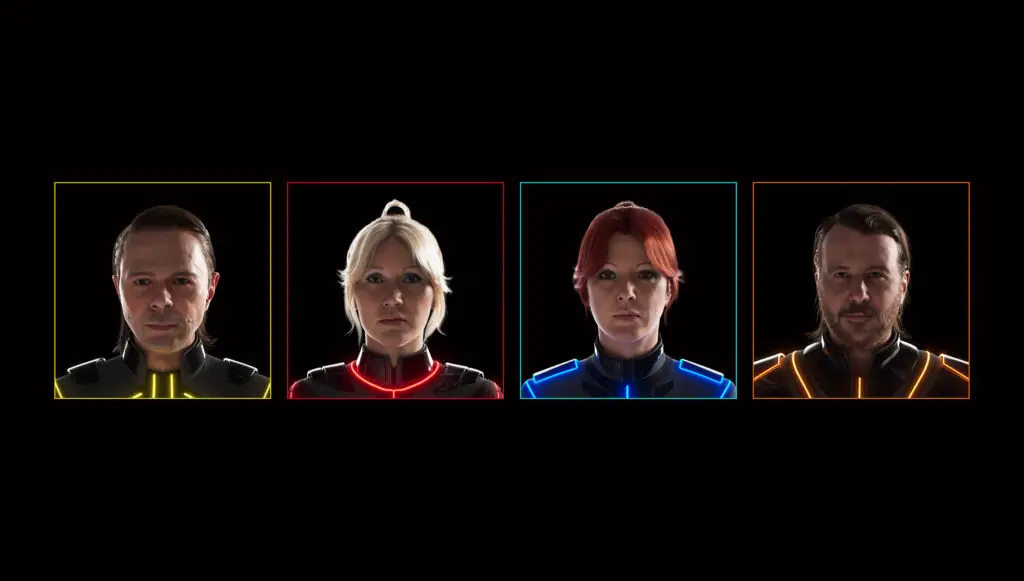 You're in one of the world's most legendary pop groups who haven't really done much for the last 40 years. You decide to make a comeback with a new album and a new live show, but really you're quite old now and playing live is probably quite exhausting. Thank god for technology, then, so you can create digital versions of yourselves performing and send them off (aka switch them on) to do the hard work for you!
That's how we imagine the thought process went for ABBA's big live return, which will take place next year but was unveiled in October and will see the four-piece be represented on stage by digital avatars – aka "ABBAtars". It's like the posthumous hologram tours have finally caught up with the living, giving a (probably quite expensive) pass to music's elder statesmen, and anyone feeling a bit lazy one year.
Fred Durst's new look
When you think of Fred Durst, you think backwards red baseball cap, goatee beard, no hair. So it was a pretty big shock when, at Lollapalooza 2021, the nu-metal frontman appeared on stage with a grey handlebar moustache and lush head of white hair, looking like your grandad had got lost on his way to the park. Rather than his actual new style that he'd adopted, it seemed to be in honour of Limp Bizkit's new song 'Dad Vibes', which is disappointing really. The petition to keep the wig instead of reverting back to the classic look starts here.
NFTs. NFTs everywhere
It's been nearly 12 months and we still don't really get what the fuck an NFT is. A good 2021 drinking game probably would have been taking a shot any time you read or heard the words "non-fungible token" and your brain immediately shut down – we'd have been wasted all year long. Yet someone, somewhere in the music industry must know what they're about because they frequently cropped up this year. Kings Of Leon released an album as an NFT, Grimes auctioned off some of her art in the format. In the K-pop world, several agencies announced plans to get into the NFT business, much to fans' disapproval. Maybe in 2022 we can all forget about them and move on with our lives? Please?
Olivia Rodrigo took us all back to our teens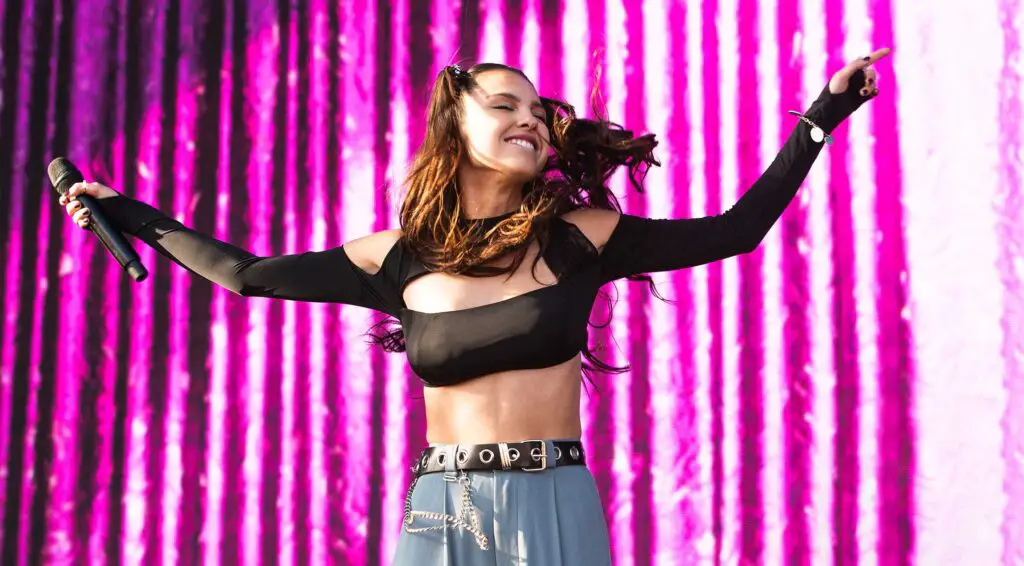 If there was one artist who dominated this year it was undoubtedly Olivia Rodrigo. At the start of 2021, she had us all wailing to 'Drivers License', even if we'd already had ours for a decade. By spring, she was catapulting us back into pop-punk with 'Good 4 U' and making us wonder where our elbow-length fingerless striped gloves had gone. On her debut album 'Sour', she made us feel emotions you quickly forget exist after you've been ghosted 50 times and swiped through every person in a 100-mile radius on Hinge and decided you hate all of them. Thanks Olivia! 
The Weeknd at the Super Bowl
Right when the rest of the world was still struggling to figure out performances in our COVID-riddled world, The Weeknd was faced with a mammoth task – put on a Super Bowl spectacular in that same environment. He pulled it off brilliantly and gave us some new memes to brighten up our miserable lockdown lives too thanks to his dizzying stumble through a gold-walled labyrinth surrounded by bandaged-up dancers. 
'All Too Well (10 Minute Version) (Taylor's Version)' eviscerates us all
The 10-minute version of 'All Too Well' has been a part of Taylor Swift's folklore (no pun intended) for ages now, but at long last we got to hear it in November with the release of 'Red (Taylor's Version)'. It was even more devastating than the original, Swift putting herself back in the shoes of her younger self and recounting tales of being stood up by Jake Gyllenhaal on her 21st birthday and his refusal to give her back her damn scarf. While some people seemed perplexed that a three-month relationship over a decade ago could lead to a 10-minute epic, the very nature of the song encapsulated how intense relationships are in your late teens and early twenties.  
Kanye vs Drake in the battle of the bloated albums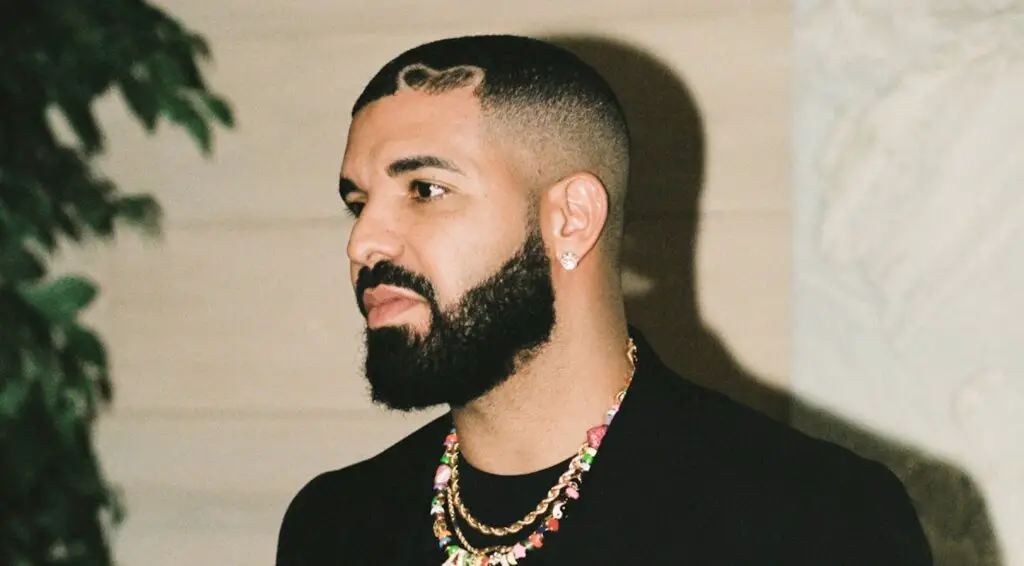 Two of rap's biggest albums this year suffered from the same problems – a lack of editing. Kanye West's 'Donda' clocked in at an hour and 44 minutes; Drake's 'Certified Lover Boy' at an hour and 26. No matter how much of a genius (you think you) are, nobody needs nearly two hours in one album – there's always going to be some filler creeping in there. So here's our tip for how to cut the crap in 2022: leave your ego at the door and, maybe, if a song samples or featured an accused sex offender, put that track straight in the bin.