"I don't get out much", says Damon Albarn, atop End of the Road festival's Woods stage on its first day proper. "But when I do, I like to have a good time". Clad in a 90s Fred Pezza shirt, it's a bit of a shift in tone from the "I get up when I want, except on Wednesdays…" Damon of old – but it's a sentiment that ripples through the weekend.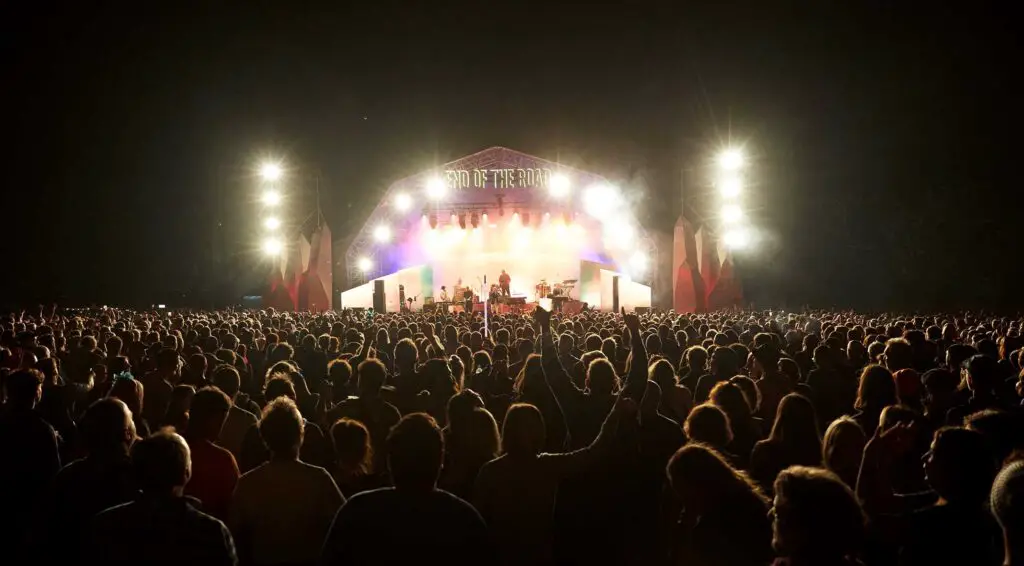 For the festival's slightly older demographic, End of the Road is mostly their first and last big hoorah of the summer. Having a good time is top of everyone's agenda and there's plenty to ensure it happens. Late night party areas, multiple music stages, craft beer, a Silent Disco, a circus tent for kids, comedy, literature – all in one very pleasant space with roaming peacocks (!) and gorgeous greenery.
End of the Road, like most, has struggled with a rapidly-changing lineup – the initial boasted Bright Eyes and Pixies – and uncertainty at whether it could take place at all, but what they've delivered in an incredibly short space of time is an eclectic and bold showcase of Britain's best emerging and experimental talent.
Brighton five-piece, Squid draw a huge crowd when they take to the Garden Stage on Saturday afternoon, their angular post-punk and jazz-tinged tracks see even the tiniest of festival-goers (one adorably clutching a knitted squid) jerk about in the afternoon sun.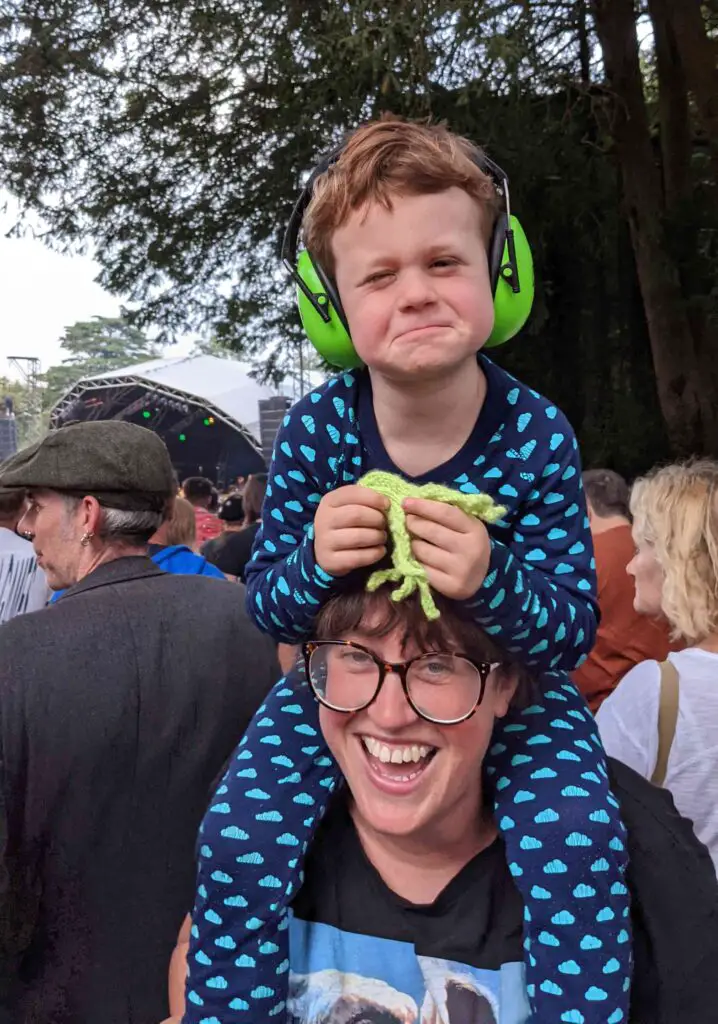 Arlo Parks is about as mainstream as the lineup gets. The solo artist was one of 2020's breakthrough stars with tracks like 'Caroline' and 'Black Dog' soundtracking the pandemic. Now, proving her chops as a Mercury Prize nominee, she delivers a woozy set that showcases her poetic lyricism and beautifully languid melodies.
Brother and sister band, Penelope Isles play an accomplished set in the Big Top. It's a bit War on Drugs-y, if one of the members had been swapped for a small china doll. "It's been a lifelong goal to play this festival," they declare sweetly before busting into jangly new track 'Iced Gems'.
One of the delights of the weekend is stumbling across new artists – some that connect better than others. Anteloper's experimental jazz is perhaps a touch too "challenging" [read as: rackety] for this writer's lugs whereas Vancouver seven-piece, Crack Cloud, prove how you perfectly nail that art-punk thing. Complete with two saxophonists parping in unison and a Bez-like keyboard player, we get fully amongst it.
Surprise cover versions are plentiful across the three days and don't fail to raise a smile. There are headliners Hot Chip covering Springsteen's 'Dancing in the Dark' and Beastie Boys' 'Sabotage'. Sorry take their spot on the woodland Piano Stage, a beautiful space decked out like a vintage living room, for a rendition of Dido's 'White Flag' and King Krule busts into a rowdy version of Pixies' 'Wave of Mutilation' for all those who bought a ticket before the lineup change.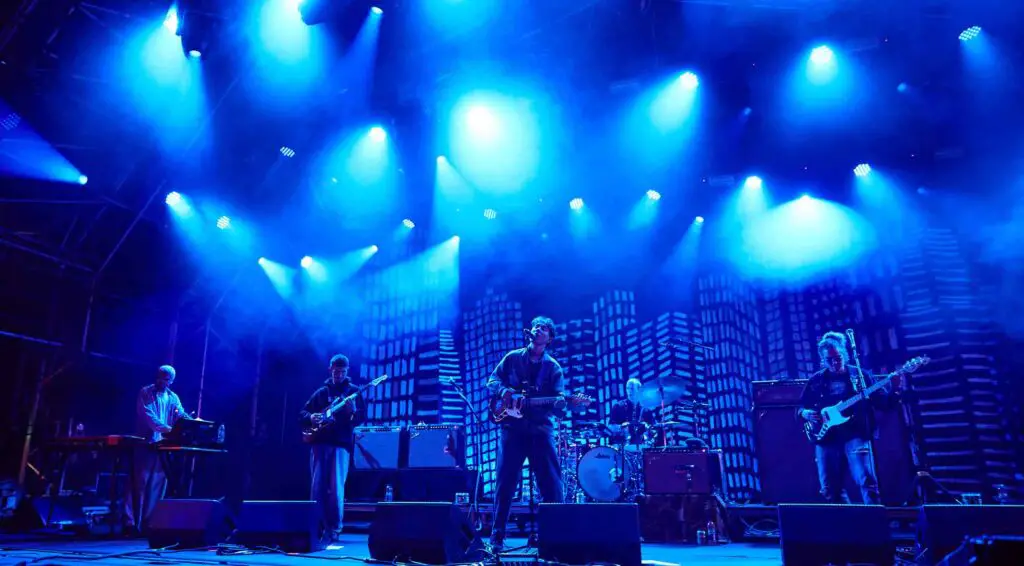 But mostly, wherever you turn there's just an incredible atmosphere. Happy people, grateful to be there, respectful of each other, and delighting in feeling the unifying power of live music.
If this is what End of the Road can deliver in one of the most challenging years on record, you'd be mad to miss out on next year's event.
Buy tickets for End of the Road festival 2022 now