It's a tale as old as time: a style many have tried to forget captures the imagination of a new generation and comes back with a vengeance. While throwbacks like vinyl, scrunchies and corduroy felt almost inevitable, few could have predicted the revival of the mullet – perhaps the most derided haircut of all time. Long a staple of country music and hair metal rockers you avoid in a dive bar, it's now open season for musicians of any genre to style it out as they see fit. With plenty of time to mullet over, we look back at the stars most famous for rocking music's most maligned trim in days gone by, and those who are determined to bring back business at the front, party at the back.
Paul McCartney
We all make questionable choices after a breakup and Macca post-Beatles is no exception. He was an early proponent of the feathery mullet during his Wings days but it wasn't to everyone's taste, even prompting calls for a public apology. But with his wife Linda sporting one too, what is true love if not a matching mullet?
David Bowie
The iconic Ziggy Stardust cut. The lightning 'Aladdin Sane' cover art. That feathery wig in Labyrinth. Bowie had more than one take on the mullet over the years but it's hard to picture the star man without that first flaming crop of hair.
Joan Jett
Mullets might have a bad reputation but it hasn't stopped Joan Jett from continuing to rock one to this day. The haircut was a key identifier for women in the queer community in the 70s and 80s; no doubt helped along by Jett's definitive look from her time in The Runaways.
Rihanna
Is there any look Rihanna can't pull off? This isn't the first time the trailblazer has opted for a mullet – sporting one back during her Unapologetic era in 2013. If the haircut's anything to go by, Rihanna's 2021 might be just as prolific.
Tina Turner
Inspiration of many a fancy dress wig in the aisles of the Co-Op the night before Halloween but never to be beaten, Tina's iconic 80s 'do was nothing if not proof that a mullet can be party at the back and party at the front.
Dolly Parton
Where does a shag end and a mullet begin? Well, the answer might lie in Dolly's quintessential blonde locks. Dolly's stuck to the same hairdo for over twenty years and it's now as synonymous with the country legend as rhinestones and fake nails.
Miley Cyrus
Sometimes, haircuts are simply in your DNA. Following in the footsteps of her dad, Miley has possibly the most famous "modern" mullet going right now: although it's less of a Billy-Ray rattail than we may have hoped. As for the mullet's origin story, it turns out that celebrities get lockdown haircuts too and Miley's mum only has one frame of reference.
Rod Stewart
If Rod looks a little like an indie scene kid gracing the cover of Kerrang in 2008, it only goes to show that musical trends are more cyclical than we realise. While he's still known for having similar haircuts nowadays, they're nothing compared to Rod's mullets of old in the heyday of the 70s.
Ellie Rowsell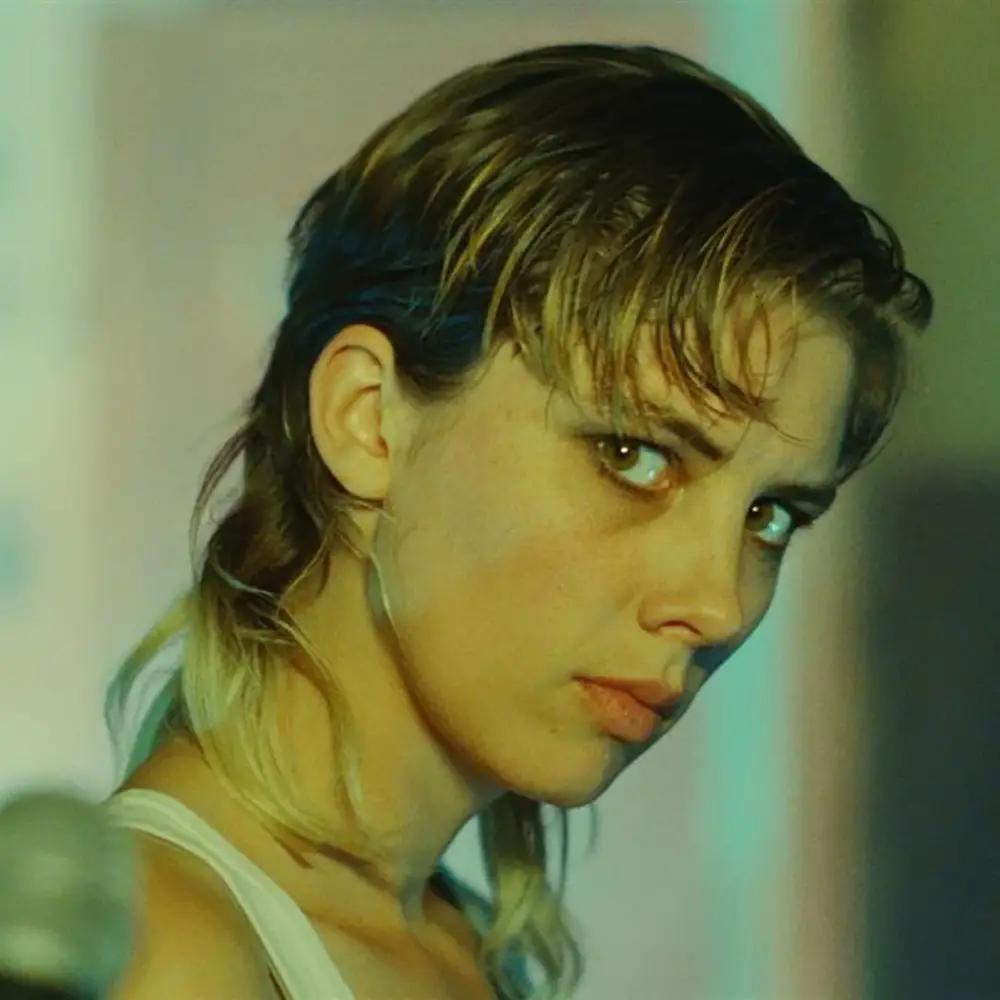 The grand unveiling of Ellie's mullet came during Wolf Alice's 'Yuk Foo' video but by the time 'Beautifully Unconventional' rolled around, it was gone again. She told Fader that "I just didn't want to have a mullet anymore, seeing as lots of people tore me to pieces in our last video, so it was an excuse to wear a wig."
Billie Eilish
Some mullets are a stopover and some are completely unintentional. For Billie, hers was simply the product of a bad dye: "Mullet? What do you mean mullet? Somebody dyed my hair and they burned half of it off."
Troye Sivan
The mullet comeback isn't just reserved for the ladies. There's been a particular resurgence in Troye's native Australia during the pandemic but he was sure to shake off any Tiger King comparisons as soon as possible: "We wanted to avoid going into Joe Exotic territory."
Christine and the Queens
When Chris makes it look this chic, it's easy to convince yourself that you could pull off the trim too. Perhaps the most stealthy mullet on show here, there's still no doubt it's part of the trend. Besides, sometimes all you need is the energy of a mullet.
Damon Albarn
It was hardly the most controversial part of the 2021 Glastonbury Live at Worthy Farm livestream, but the Blur and Gorillaz frontman's mullet/bowl-cut crossover caused quite the stir on social media.
---
READ MORE: Best songs of 2020