With three stellar albums under her belt, Lorde fans are already questioning when Lorde's fourth LP will arrive. Ella Marija Lani Yelich-O'Connor isn't exactly famed for speedy drops – there were four years between 'Melodrama' and 'Solar Power' – but after a few social media hints, fans are wondering if something might be in the works that we will hear early next year. Here's everything we know about Lorde's next album.
When will Lorde's New album be released?
Very much TBC.
On August 10th 2023 Lorde shared an Instagram post which fans are taking to mean that new music is in the works.
While on the one hand Lorde said in the post: "no this is not the start of anything out there", she followed by saying "there is a light inside me, show it to you soon" which has got Ella's fans rather excited to say the least.
It also has to be said that the photos strongly resemble press shots taken around the release of 'Melodrama'. Could this mean we are returning to a similar moody sound? They also pay a cheeky nod to the 'Solar Power' era – the cover art of which showed Lorde's pert behind in a bikini on the beach.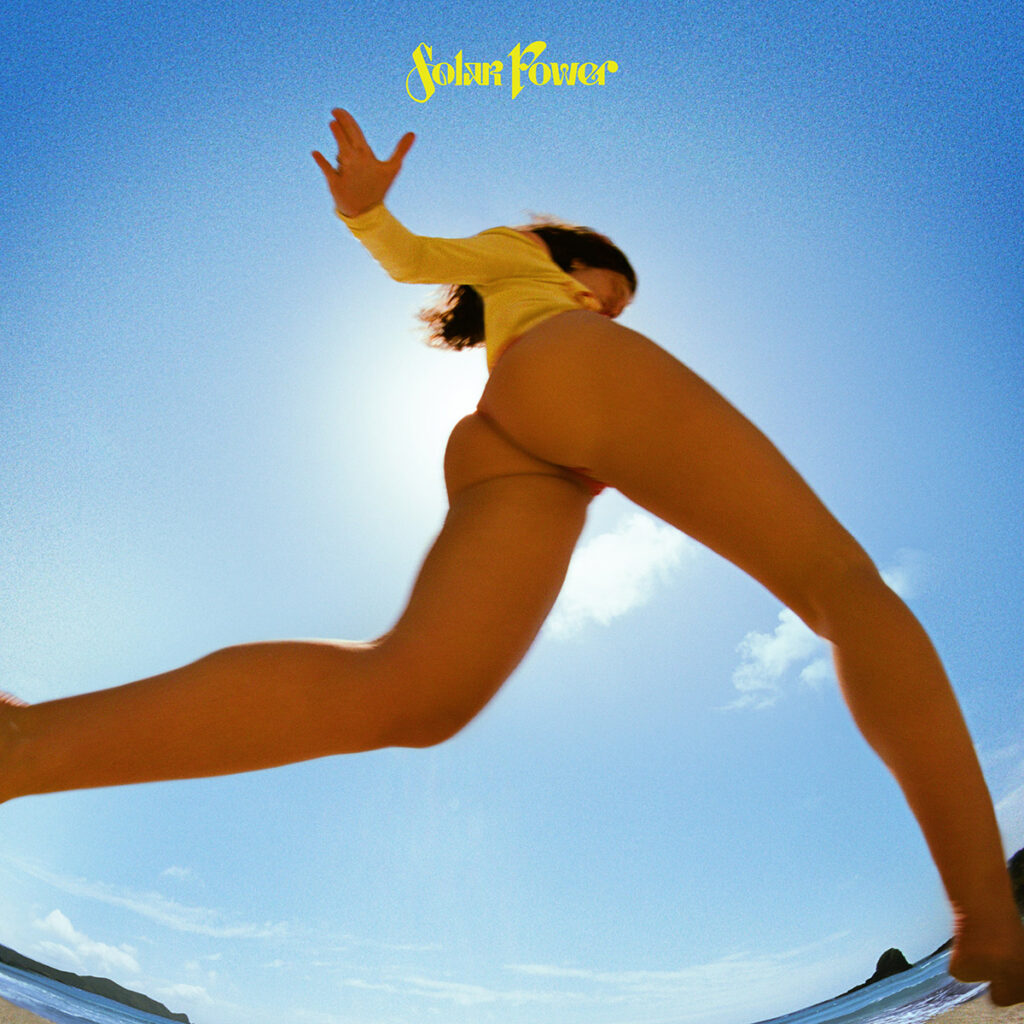 In February, Lorde confirmed to New Zealand's Ensemble magazine that work has begun on L4.
"It has taken me quite a while [to start working on it]. I mean, I do just take a long time… I do a lot of research, I write a lot down.
"Sort of a big chunk of work before I actually start writing music. So yeah, that's been a really big part of it. It's been super exciting and I feel excited about what's coming."
When asked whether fans are looking at another four-year wait, she said: "You know, it's my intention, it's always my intention, to move as quickly as I f…ing can and then that ends up taking different forms. But this one, I really am trying to. I don't want to wait, you know, so take from that what you will."
And on the subject of when we could hear new music, she wouldn't even rule out 2023 as a possibility: "Anything could happen. Let's see!"
Eep!
What do we know about Lorde's next album?
Not very much. We know that 'Solar Power' was a big step away from 'Melodrama' and showcased a happier, sunnier side to Lorde – one that garnered mixed reviews (we loved it). We know that Lorde has now completed the Solar Power tour, which saw her play 70 shows across 20 countries. At the end of the tour, she said this, in her newsletter to fans at the end of March.
"I said onstage that night that making and touring this album has set so much right inside me, I truly think it's bought me decades in this bizzzzniz, can't wait to show you what I mean. I finish this chapter feeling for the first time not like I need to get away from the world but like I want to get deeper inside it, more countries, more flavours, more life. Thank you, thank you, thank you."
In the same newsletter (the last time fans heard from her directly), Lorde said this about what's coming next:
"So. Where to now?
[REDACTED]
I guess I'm not telling, not for a while. I'll send you an update from time to time though, now that the laptop's back online."
Will she work with Jack Antonoff again?
It seems like possibly not? After some award-worthy internet sleuthing, fans seem to have deduced that Lorde is working with producer, Jim-E Stack, all based on the pattern of a rug. Bear with us.
Earlier in the summer Lorde and Jim-E Stack both shared photos to social media. Jim-E's photo clearly shows him in a recording studio – which appears to be Damon Albarn's Studio 13 in West London. Around the same time, Lorde shared a photo of her drinking a cup of tea, with the same rug in the background. God, I love the internet sometimes.
Pretty sure that Lorde is working on L4 with Jim-e-Stack(Caroline Polachek, Bon Iver, Charli XCX)
byu/SelinaMeyerUpdates inlorde
Jim-E Stack on production backs up the theory that this album could return to more of a 'Melodrama' sound. He recently produced Caroline Polachek's world-class album 'Desire, I Want To Turn Into You', has worked with Charli XCX in the past and has an altogether synthier style. Bring it on!
Jack Antonoff produced Lorde's last two albums and Ella has always spoken highly of Antonoff and their ability to collaborate. After the release of 'Solar Power', some fans were quick to point out the similarities between the Lorde track 'Stoned At The Nail Salon' and 'Wild At Heart' by Lana Del Rey (also produced by Antonoff), accusing him of 'recycling' the melody.
It's true that Antonoff has become somewhat prolific in recent years, famed for his work with Taylor Swift and Lana Del Rey. He has a style that is becoming increasingly recognisable.
That said, he is great at his job and those who collaborate with him do tend to return time and again. Will Lorde be on the hunt for a new sound and direction for L4 or stick with this previously-fruitful relationship?
Lorde did not attend Antonoff's recent wedding to Margaret Qualley in New Jersey, although she does live in New Zealand so that in itself is very good reason.
In an interview from 2021, Jack Antonoff said: "I think about 'Melodrama' every day. And now I think about 'Solar Power' every day too."
Have we heard any new music from Lorde?
While headlining Boardmasters festival in the UK, Lorde debuted two unreleased songs on-stage called 'Invisible Ink' and 'Silver Moon' (working titles). Invisible Ink definitely wouldn't have sounded out of place on 'Melodrama"s dancefloor.
New video of "Invisible Ink", a brand new song Lorde played tonight. pic.twitter.com/3nKM2oLeyw

— Lorde Updates (@LordeUpdatesBR) August 12, 2023
'Silver Moon' seems to be reflective, of a time when Lorde had "never done ecstasy" and "still had wisdom teeth". But unlike Solar Power's sunlit anthems, this sound is very much Lorde after dark.
Lorde previews new music.

pic.twitter.com/Debv6C0c1Z

— Pop Base (@PopBase) August 11, 2023
Bookmark this page for more info on Lorde's new album, as we have it.
---
READ MORE: Lorde's sexy Solar Power cover art is a leap into a new age of female empowerment