On May 20, 2020 HRH of Pop Ella Yelich-O'Connor blessed her mailing list with one of her few intimate newsletters, the sort you send to an old friend. She was growing her hair, taking walks on the New Zealand beach, cooking fish and fennel salad. She'd also been busy dreaming. A new Lorde album was on its way, and she'd been imagining the screaming fans, the queues outside her hotel, the interviews and the photoshoots and the hugs she could share when it was safe to do so. The work, she said, "is so fucking good". Era three was approaching, and she felt ready for it. Bring. It. On. 
As this newsletter breached personal inboxes and flooded Twitter, a collective sigh heaved from the chests of pop fans worldwide. Three years on from the release of her beloved second record 'Melodrama', the need for a new Lorde era has been pulsating through memes for the last 18 months, looking for a higher deity to make sense of their feelings. "Can't wait for Lorde to consume my mid-twenties' tweeted one; 'Lorde coming to save my 2020? Your fave could NEVER," exclaimed another. 
If a common thread was emerging, it was that fans of a particular generation rely on Lorde to soundtrack their emotional discoveries. In 2020, Lorde is twenty-three; no longer the preconscious teen that she emerged as, she has spent the last eight years being generous with her lyrics, navigating heartbreaks, hopes and dreams and small-town suburbia with an honesty and empathy that can be taken right to the heart of the listener. Although her debut pricked ears, 'Melodrama' proved her capacity as a songwriter – a loose concept record about parties and solitude, testing the boundaries of new adulthood. From the electro-pop piano of 'Green Light' to the fruitless wanderlust of 'Perfect Places', it punched the air and sobbed itself to sleep in equal measure, flowing with a shifting perspective that made tattoos out of her shrewd sense of self. As she sings on 'Sober', "It's time we danced with the truth". But what does this mean in 2020?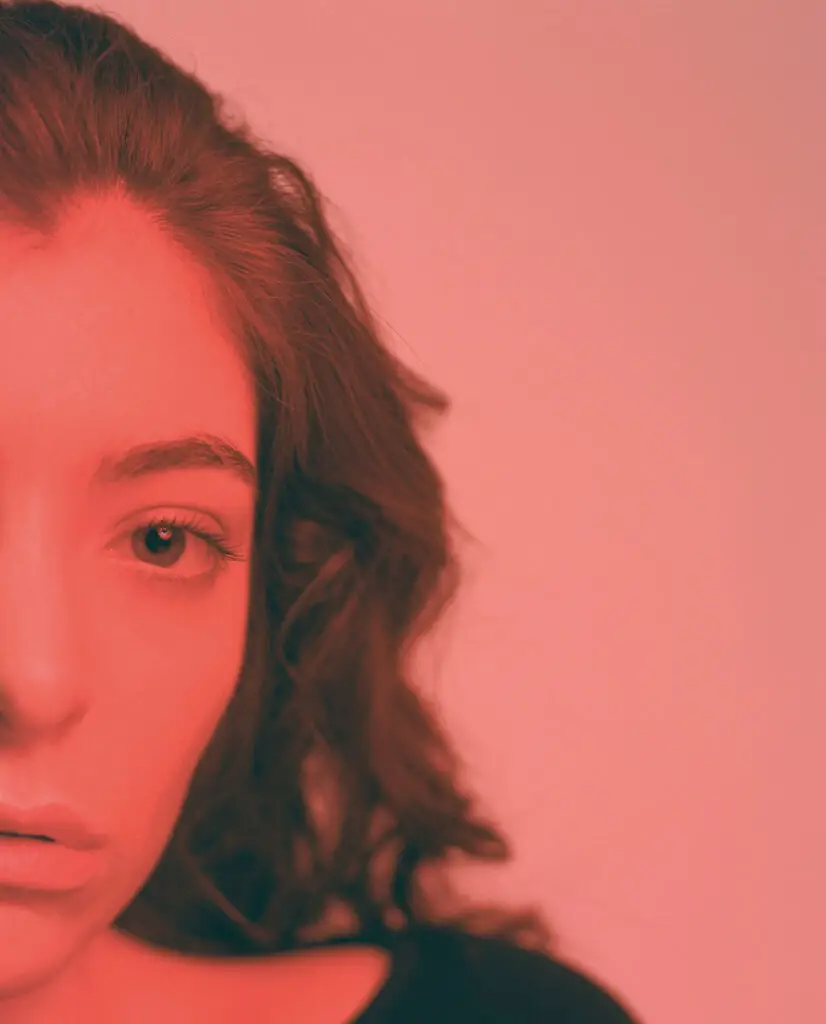 Older and undoubtedly wiser, album three is sure to build upon her growing self-discovery. No specific themes have been confirmed yet, but as life is wont to do, Lorde has been dealt some further heartbreaks since we last heard her sing. She confesses that the stage fright and unsettled nature of the last touring cycle were a challenge, and after losing her beloved dog Pearl, she's taken the time to process, a healthy choice for somebody of her self-confessed introversion.
In a newsletter update in November, she stated her setbacks plainly – "I have lost my boy, and I need some time to see the good again… when this great loss crystallises inside me, and my chest rebuilds around it, hopefully I'll be able to finish up". This newer newsletter, much more upbeat in tone, suggests that she has made some of that progress. She's also spoken about kicking her social media habit for good – in an age where we're familiar with the interiors of our favourite popstars' bedrooms or the meal they had for lunch, she strikes a mysterious online figure that will only fuel the intrigue around album three.
While most artists are prone to declaring their latest work is their best yet, the sincerity with which Lorde writes about her work, and the time she has taken over it, suggests that this might in fact be true. Pre-lockdown, she split her time in studios in Auckland and LA with Jack Antonoff, the mega-producer who helped her find the night-time-inspired soundscapes of 'Melodrama'. A sympathetic part of the Lorde universe, fans can be satisfied that the record is placed in the hands of someone who understands her work, making good on their pre-existing relationship.
There's also the uniqueness of this moment in time which feels almost kismet for someone of Lorde's songwriting approach; it's unlikely that she'll go for a strict coronavirus reference, but is equally likely that she'll have something to say about us all being suspended in time, building our own worlds inside our homes. She says she knew that this record would require her "longest and wildest hair" yet – there's a sense in her writing that this record will feel spiritual and primal, fuelled by emotional instinct that, stretches her ambition as an artist in a way that is befitting of a third piece of work. Nobody knows if it will be a concept record, a genre-expander or a 22-piece visual-accompanied epic, but it's certainly possible to imagine her capable of any of those things.
Although fans may have been frustrated by the wait, her newsletter resonates with the belief that great things take time. Lorde knows the value of growing privately in order to bloom publically; nothing she has made since 2011 has been shared with the world without precise consideration of how it will look and feel, the synesthetic tones that she can associate with it. In this newsletter, she confirmed that although the record may still take some time, she had finally found her hue. "It's got its own colours now. If you know anything about my work, you'll know what that means." Here's hoping for gold.