Rina Sawayama is currently KILLING her Glastonbury Saturday night Woodsies set. Before jumping into her hit song, 'STFU' (Shut The Fuck Up), Rina said: "This is dedicated to the white man who watches Ghetto Gaggers (porn), mocks Asian people on a podcast and owns my Masters. I've had enough."
Rina Sawayama is signed to Dirty Hit, the record label that The 1975 are signed to and Matty co-owns with boss, Jamie Oborne.
The podcast she is likely referring to is a since-deleted episode of The Adam Friedland podcast in which Matty Healy was heard laughing along to derogatory comments about Asian people and the rapper Ice Spice. On the podcast, Friedland referred to Ice Spice as: "This chubby Chinese lady. 'Yeah, I rap and [make] music.' Do they talk like that? Do Inuits talk like that?" What followed was a mocking of Chinese and Hawaiian accents while Healy laughed along.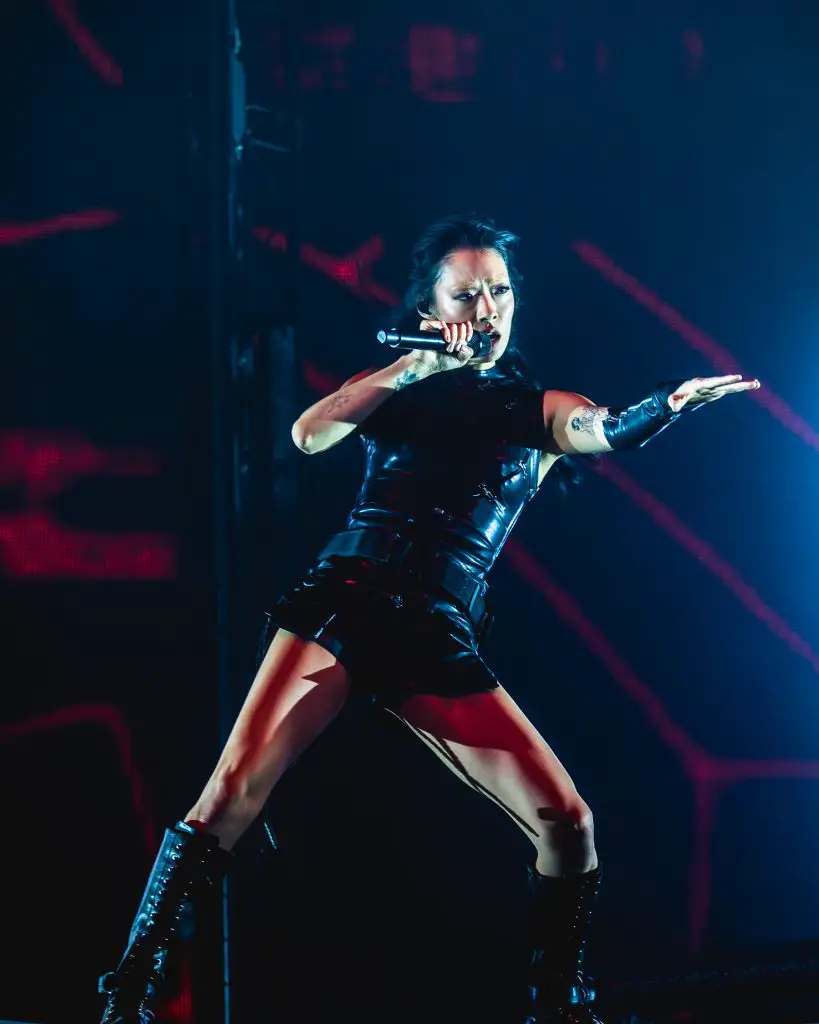 Matty Healy was spied walking around site earlier today and even cooing over a fan's baby. Is he watching Rina's set in the wings?
Rina has already delivered a headline-worthy set featuring three outfit changes, wind machines and a Limp Bizkit cover – and we're only half way through. If there was any doubt about her superstar status, this high-drama set has confirmed it.
READ MORE: The Glastonbury Festival 2023 Review: all the action as it happens