Hannah Diamond is showing me a black-and-white portrait of a young girl beaming proudly in a white ballet costume and a giant bow on her head. The picture is one of the only photos taken of her paternal grandmother, and Diamond estimates it was taken around 1938.
"She didn't like having her photo taken because she had Bell's Palsy in her early 20s," she explains in her girlish lilt. "She had a difficult relationship with her own image, which I thought a lot about. That's a very rare image to have of someone that never had their photo taken, it's really special."
85 years later, Diamond is recreating that photo for the cover of her second album 'Picture Perfect', a record that continues her quest into exploring the many faces of girlhood. Her multidisciplinary portrayal of youthful, kawaii girlishness helped solidify PC Music as one of the most innovative labels of its time. 
'Perfect Picture' will mark one of its final releases as it ceases new material by the end of this year. It's a conceptual album that takes from Diamond's own various experiences to question what Diamond calls a 'girled' aesthetic in pop culture. Born in Norwich, Diamond attended ballet classes as a child, caught between her dance friends and the emo crowd in high school. "Girlishness was something I dipped in and out of momentarily," she says. "My own experience of girlhood was performative, figuring out how much I relate to it on a personal level."
That translated to studying fashion communication at University in London, where she used photography to capture the essence of pop iconography. Borrowing from influences like Annie Leibowitz, Nick Knight Dior campaigns and Diesel ads, Diamond would begin to capture herself as the ultimate popstar: uncannily retouched, with autotuned vocals that were totally, entirely sincere. "That's what this new record is about: it's this line between your inner self and your image as a popstar, and this feeling of always performing."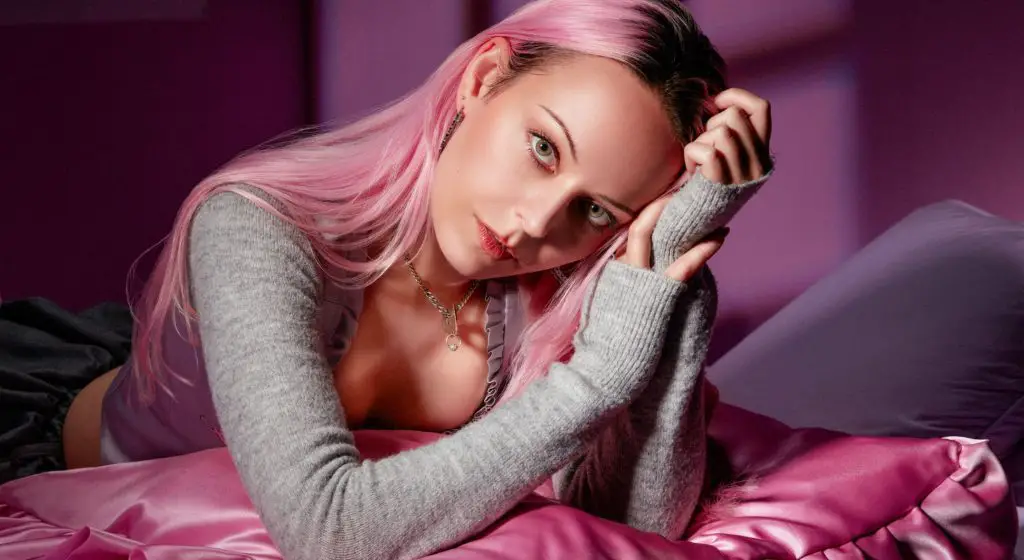 That performative surreality reached its peak in the early days of her career, and that frustration can be heard in new songs like 'Poster Girl' and 'Want You To Know'. Diamond was waking up at 6am to work her shift at Topshop, racing off to a uni lecture, interning at SUPERSUPER! Magazine, and working as a musician – all for critics to suggest Diamond was simply the face of the music, or worse, that she wasn't even real. "You can imagine how it must've felt when you're pushing yourself to the absolute limit, it was mental breakdown-inducing in some ways."
Why didn't critics take Diamond's hyperfemininity seriously? She posits that the electronic music scene were the first to listen to PC Music, which at the time was "mostly straight" and did not gel with her "girled, queer, kitsch" aesthetic: "If it had been picked up by the pop community, it would have been a different story."
But many critics – most who seemed to be male, she adds – struggled to see Diamond's expression of femininity as its own artistic vision. Diamond is helping curate an upcoming art exhibition on cuteness, and came across a book that questions how "cuteness stems from an incompleteness." "I haven't decided whether my opinion is aligned with this, but it's something I'm thinking about," she says. "We think of things like children or baby animals as being cute because there's still so much room for development. It questions how 'girled' aesthetics makes things appear infantile."
On 'Perfect Picture', Diamond also takes technological symbols of femininity such as "the idea of screens as windows or stages" and ties it to her own public identity. Back in 2013, Diamond was trying to make a perfectly normal girl like herself look like a superstar, but nowadays, anyone can be a celebrity thanks to platforms like TikTok. She points to (viral London Underground sensation) Tube Girl as the perfect example of this: "Even with Tube Girl, our phones are now performance devices and everyone can be a popstar and live a girled experience." 
Meanwhile on the cover for 'Poster Girl', Diamond blurs the line between herself and her popstar image by physically recreating her own bedroom, creating the ultimate girl's abode. "A lot of this album is about transformation, or the transformation of spaces, and the idea that you can be anything you wanna be," Diamond explains.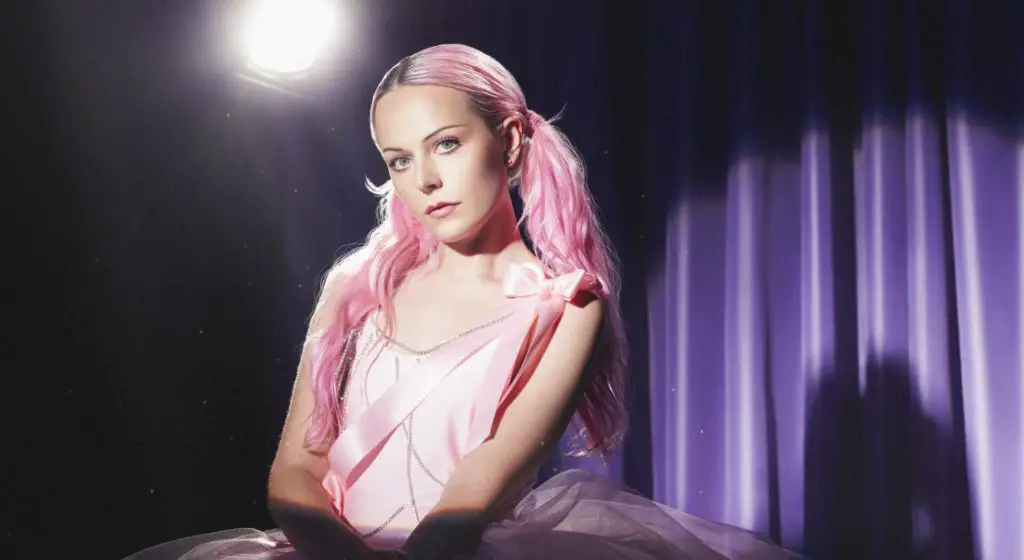 PC Music is an underground movement, and sometimes it is worrying how quickly history can get erased. Just recently, Zara Larsson claimed Diamond was copying her aesthetic from her own 2021 album 'Poster Girl'. In an empathetic yet assertive Instagram post, Diamond stood her ground: "It is a celebration of the work I have made that has influenced so much of the visual aesthetics of the world of underground and mainstream pop today."
Hannah has faced plenty of frustrating criticisms throughout her career. What motivated her to make such an outright defense of her artistry? "It came from knowing that I didn't copy her, and knowing in my heart that it came from a pure place, and wanting to be clear about that," she unequivocally says. She calls Larsson an "amazing artist"; the pair have since spoken about the similarities between their projects.
Diamond knows she is ambitious and determined, and her track 'Affirmations' defines exactly what has made her such an enduring figure. It's her work ethic that has helped her weather eye-watering schedules, misogynistic criticism, and propelled her to create an impressively multifaceted portfolio of art.
"If you wanna do something, write your affirmations," she urges. "If you feel like you can't get out of bed, lip sync until you feel it's really possible, because that's what I've been doing this whole time. Never give up." 
READ MORE: The 45 best hyperpop songs of all time