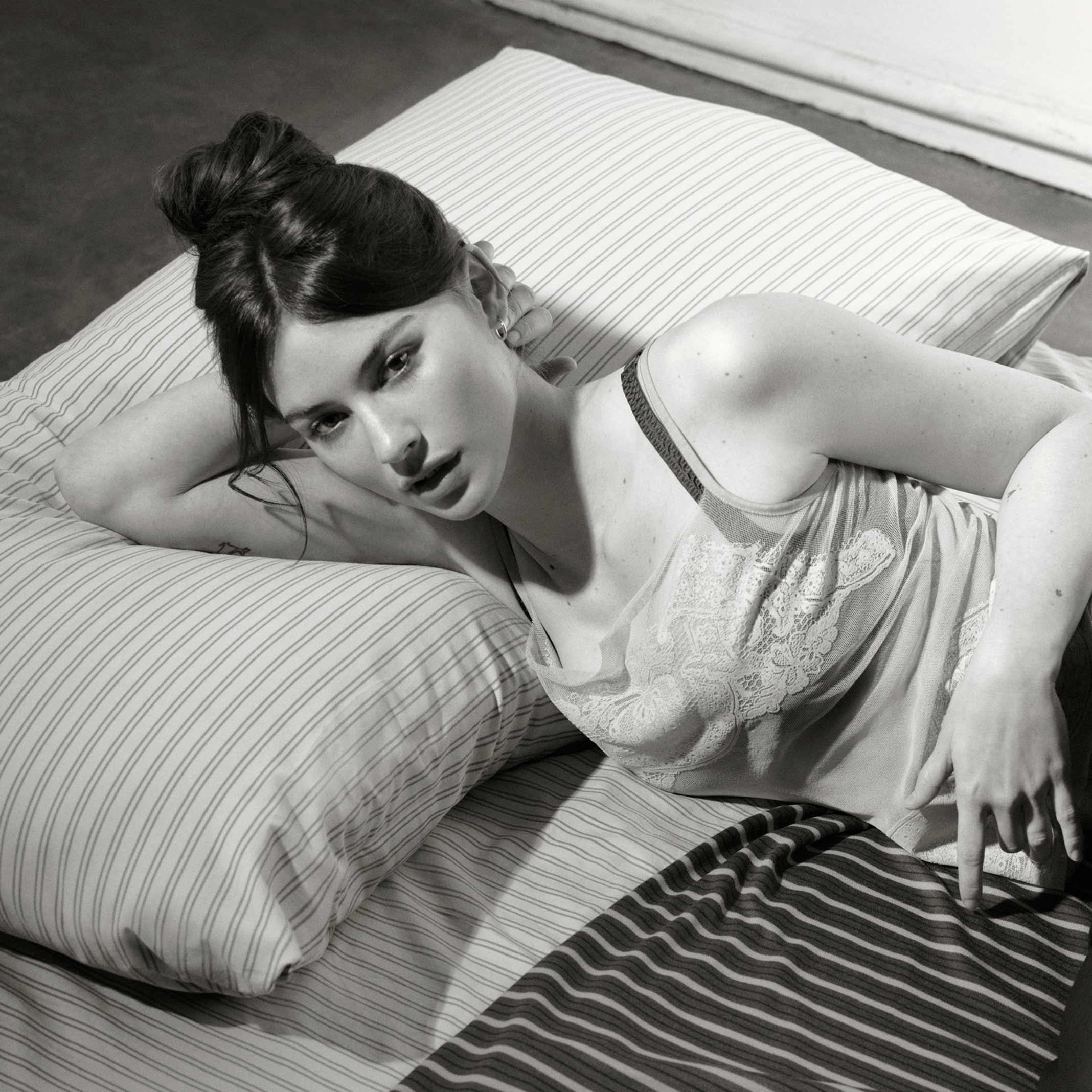 Gracie Abrams
---
As she releases debut album 'Good Riddance' and prepares to go on tour with Ms Taylor Swift, Gracie Abrams is practising accountability in her life and music – the result is some of her most nuanced work to date.
WORDS: Cordelia Lam. PHOTOS: Danielle Neu
---
Gracie Abrams talks to you like you're a friend. She's Zooming with The Forty-Five from her bed this morning, chatting away with all the comfort and candour of a catch-up on FaceTime. "I'm at home in LA for the next 48 hours before leaving for the year, basically", she shares, lying on her side in a cosy hoodie. "I'm just trying to soak up these last few days."
This time at home is a rare moment of stillness for the singer-songwriter, whose career has rocketed to new heights in the last two years and is still picking up speed. Releasing her debut album 'Good Riddance' last week, Abrams is now embarking on a spate of tour runs that will take her around the world for many months out of the upcoming year. After putting out her first EP, 'minor', months into the pandemic and waiting over a year before finally being able to play to live crowds, performing live has become an important and long-awaited fixture of Abrams' musical life.
For the LA native and self-described homebody, tour life and blowing up in this way over the past two years has been gratifying, yet uniquely disorienting. She explores this feeling on album track 'Right Now', singing as it opens: "I feel homesick / Want my dog in the door / And the light in the kitchen from the fridge on the floor". On the song, a beautiful and intimate, lived-in thing, Abrams writes of life on the road, of being surrounded by "people 24/7", and the simultaneous excitement and alienation of performing through other people's hometowns whilst missing her own. "Am I losing my family every minute that I'm gone?", she wonders.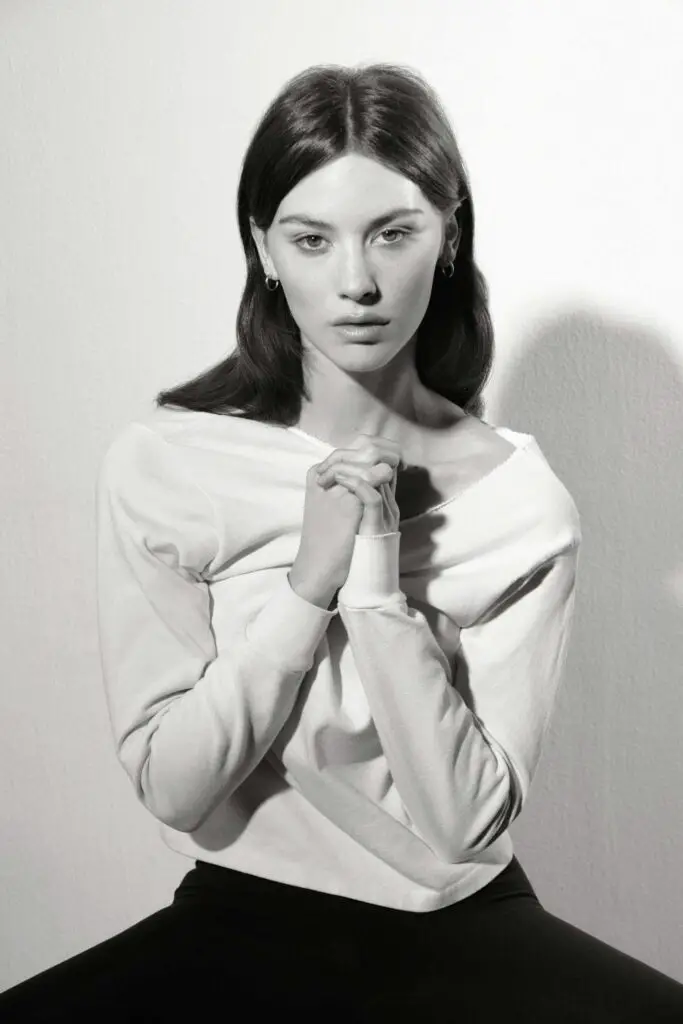 "It's one of my favourite songs I've ever written", Abrams says of 'Right Now'. "I kept having this odd feeling of being exhausted, alone and far away from everything I love, but at the same time, feeling the most at home and touch with myself I'd ever been." For the 23-year-old, leaving her parents (Hollywood filmmaker J. J. Abrams and producer Katie McGrath) and brothers each time she heads out on tour never gets easier. She feels deeply connected to and anchored by, her home life. Still, "I try to pinpoint and honour that feeling whenever it comes up", Abrams continues. "It reminds me how much you can grow when you're going through a lot of change and doing things completely on your own."
On this latest album, Abrams shifts the microscope from love and relationship-driven turmoil onto a wider kaleidoscope of emotions and experiences, like this double-edged feeling of rootlessness and groundedness that she has tended to find whilst teetering at the edge of her comfort zone. "When I was younger and first started writing songs, it was often to complain, or to articulate my feelings about people without having to tell them", Abrams recalls. "It was my sacred space to vent about shit without having to back up everything that I said." 
"It's comforting, but I do think there are limitations to writing only from that perspective", she continues. "You can end up getting tunnel vision. With this album, I feel like I've opened a door into a new chapter of music. I've done a lot of work to practice more accountability in my life, to be a better partner to everyone with whom I have any kind of relationship. I've said goodbye to versions of myself that I no longer recognise."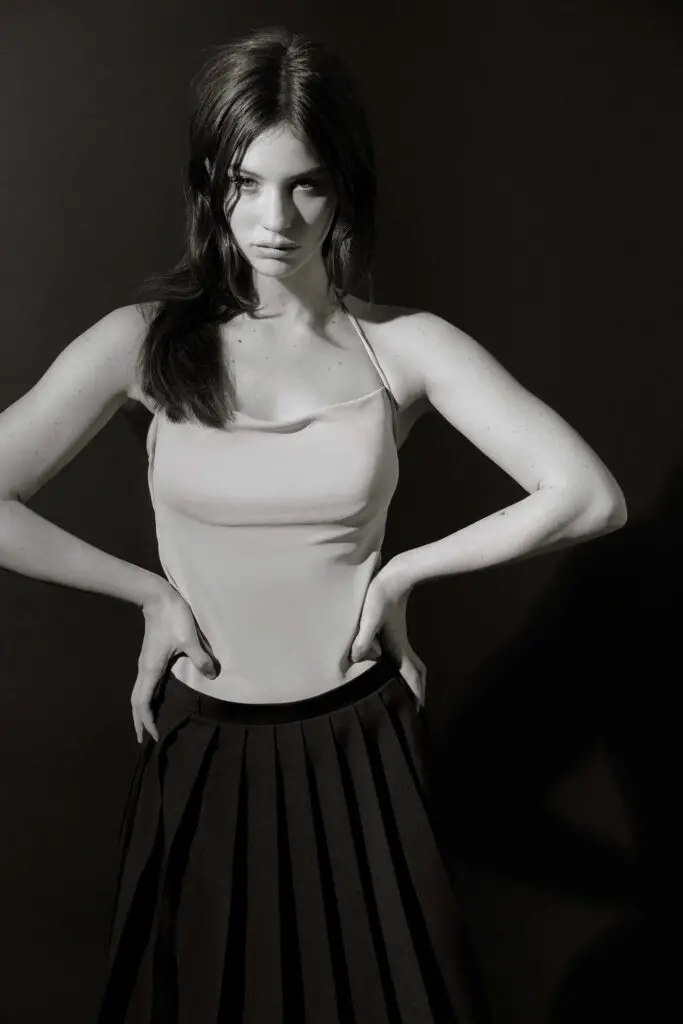 For this new approach, 'Good Riddance' feels like an appropriately bold title. Abrams' third project to date, the album also feels like her most honest. Building from the lower-case confessionalism of debut EP 'minor' and episodic melancholy of her second EP, 'This Is What It Feels Like', 'Good Riddance' takes Abrams' lyrical inquisitions to new depths, including turning the spotlight on herself and examining her own missteps in past relationships. "I was so negligent… Promise I don't forget all of my fault in this", she admits on 'Best'.
The album spins through a full gamut of complicated feelings from guilt to confusion to codependency and makes frequent allusions to the slow, painful end of a long-term relationship ("All the shine of half a decade fading", Abrams sings on 'I Know It Won't Work'). Although neither has publicly addressed it, Abrams' five-year relationship with long-time collaborator Blake Slatkin is alleged to have come to an end last year.
The unbridled honesty and, at times, abrasive lyricism of 'Good Riddance' are a clear departure from Abrams' earlier footing in hoodie chic and bedroom pop. "The landscape of this project feels like chaos, woven between patience and space", Abrams reflects. "The rhythm of 'Would You Cry' makes me feel like I'm leaning forward over a cliff".
The panicked feeling, which Abrams describes as "almost manic", underlying these songs is there by design. "That's how it feels when your relationship is over and you're the only one who knows it", Abrams explains. "You're just thinking, all the time, 'What's the right thing to do?'" Abrams turned to music for assurance. "Songwriting is a place where you can explore outcomes before anything's actually happened yet. You can write from the perspective of five months down the line, and maybe get some clarity on your current feelings, in a weird way, like a fortune teller."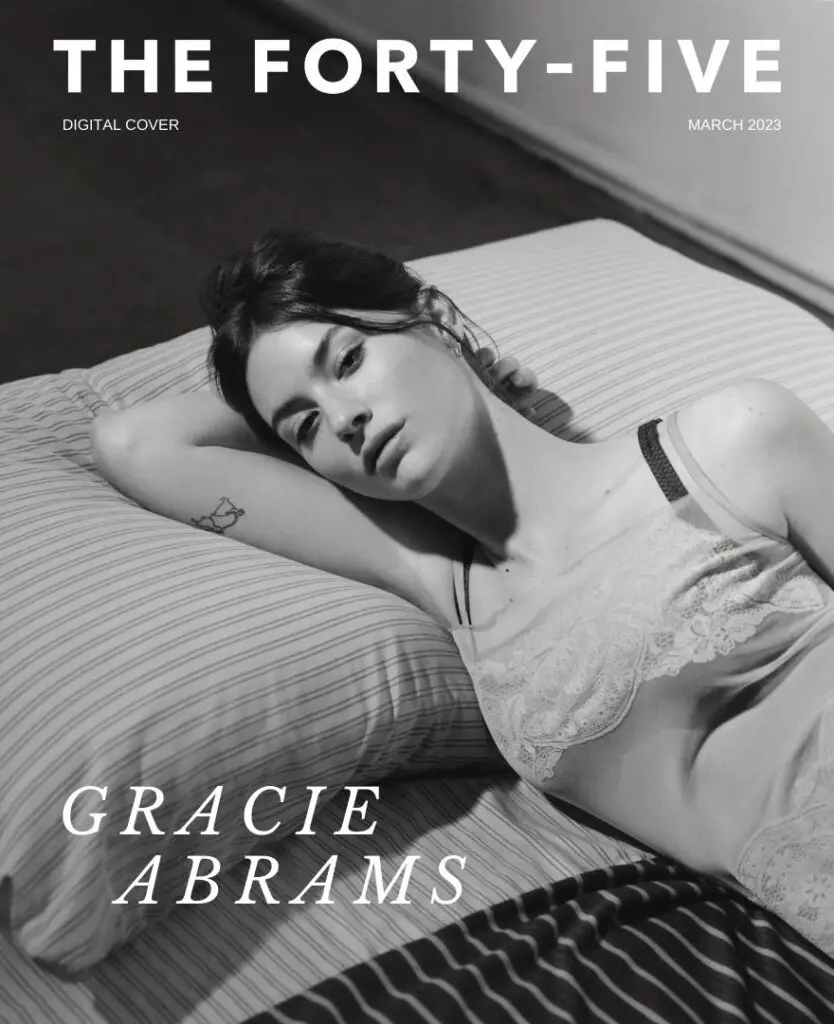 With the direction of lead producer and co-writer, The National's Aaron Dessner, Abrams' songwriting now takes on a cool sophistication and transformative depth. The pair collaborated on tracks for Abrams' preceding EP and gravitated back to each other for this album, working out of Dessner's hallowed Long Pond Studios. Bringing a misty, thoughtful tenor to the project, Dessner grounds 'Good Riddance' in a moody, electronic sonic palette, cocooning the contemplative album within the faint sound of machines whirring and fog tiptoeing over the ground. "Our musical instincts are different, yet very much aligned", Abrams reflects. "It's almost like musical therapy, the way we associate sounds with feelings. I don't think we will ever stop working together." 
In addition to Dessner, today Abrams can also count amongst her seminal musical influences-turned friends one Taylor Swift, a known fan of Abrams who recently announced her as part of a headline-grade roster of support acts on the fanatically-anticipated Eras Tour (alongside Phoebe Bridgers and MUNA, no less). Abrams is an unsurprising choice to be tapped to join the Taylor Swift Cinematic Universe – alongside peers like Billie Eilish, Olivia Rodrigo and Lizzy McAlpine, Abrams is part of a vanguard of fiercely confessional young female songwriters defining the texture of today's most resonant pop music – deeply confessional, genre-agnostic, indie-influenced, centred on artistic vulnerability and authenticity. 
Abrams' music has always played in this space. The simple but devastating lyricism of 2020's 'minor' inspired the likes of then up-and-coming Olivia Rodrigo on her emotional pop debut 'drivers license', and the internet resonated strongly with the affecting emotional vignettes of 'This Is What It Feels Like'. Today, 'Good Riddance' is having its time in the sun, flooding TikTok feeds over fan edits of Normal People and other wistful TV show supercuts (Abrams is delighted to hear this. "I love that! I don't actually get much Gracie Abrams content on my For You Page. Mine is full of dogs and babies!"), and undergoing in-depth lyrical analysis by devoted listeners (the line "I swear to god I'd kill you if I loved you less hard" is proving to be a fan favourite). "I have never known a community like my audience", Abrams says earnestly. "They are the most generous, sensitive and kind people I've ever met. I am constantly anticipating the next time that we get to be in a room together."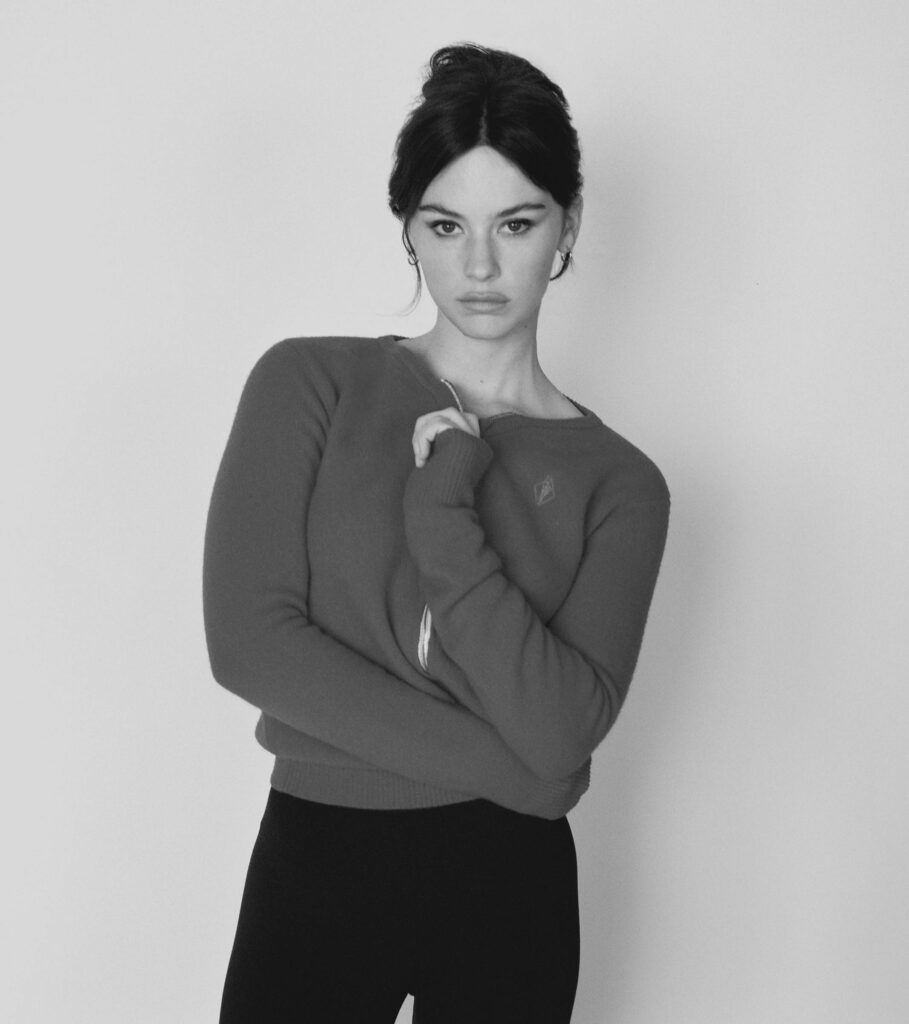 Abrams is known for her warm and personable audience interactions. In an age where authenticity and "niceness" can make (or break) artists' careers, Abrams seems to have a resoundingly positive audience response both online and in person, with fans feeling a rare personal closeness to her. She speaks of this connection seriously: "We know each other so well at this point. It's very much because of their vulnerability that they've shown me that I feel like I can be myself around them."
For someone who resonates and connects so much with fans through social media, "the internet does freak me out", Abrams admits. "I'm not somebody that can do a lot of investigating into how people feel about me. Reading comments all the time sucks me into this naval-gazing place that my brain and personality really do not benefit from. I feel higher levels of anxiety, and slip out of reality into this very specific hole of extreme opinions. It doesn't make me a better person in my real life, in the ways that matter."
It's the in-person connection that anchors Abrams to her craft, her community and her personhood, especially in the face of the intense hive modalities of online fandom. The internet loves her hard right now, but it can still feel paper thin. "It's deeply unnatural, obviously", Abrams says, "just to be a person and have so much exposure to anybody's opinions about you, good or bad, all the time. Connecting with my audience in person has helped to reframe the way I look at internet interactions. People whose usernames I have memorised, whose faces I can recognise the second we're in the same room – that's what feels real to me."
So, as she prepares to leave for tour again, Abrams is gathering herself together. It's like she sings on that final track of the album, 'Right Now': "Left my past life on the ground / Think I'm more alive somehow / I feel like myself right now."
'Good Riddance' by Gracie Abrams is out now.