"Bloody Nora, this is nice!" Wet Leg's Rhian Teasdale is surveying the crowd at London's sold-out Forum: a venue that's about 10 times too small for the five-time Grammy-nominated band, who only released their first single eighteen months ago.
Arriving on stage to one of the Hobbitty songs from Fellowship of the Ring, dressed in bloomers and a bonnet, we're instantly reminded why Wet Leg are such a breath of fresh air in an oft-gloomy post-punk scene.
From the opening chords of 'Being In Love', the crowd are beaming and bellowing the lyrics back at the Isle of Wight gang. Gloriously saucy second single 'Wet Dream' is next up: now their most streamed track and a song that proved to naysayers that the band had a lot more where monster hit, 'Chaise Longue' came from.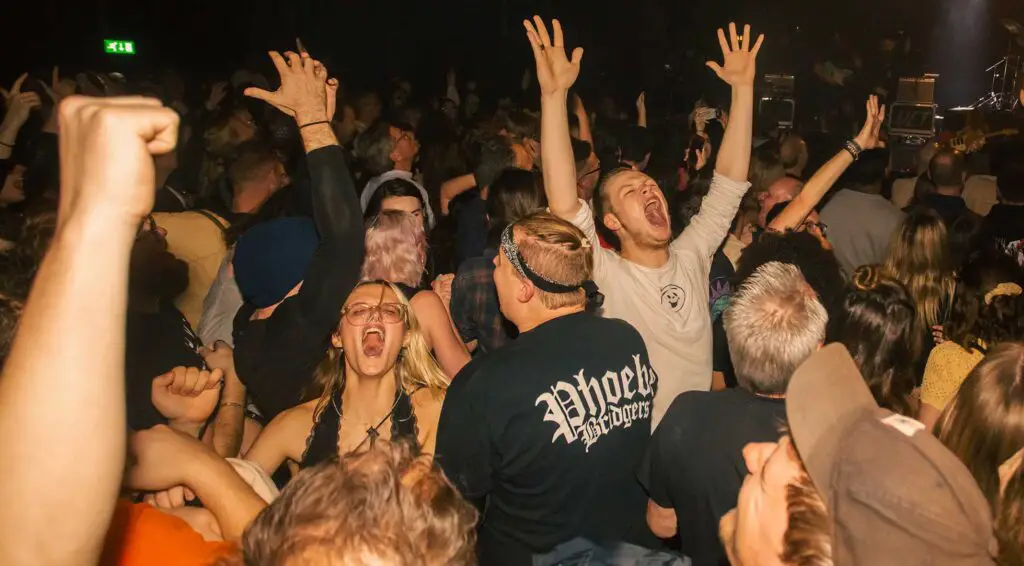 After a relentless international touring cycle – which saw them shut down Glastonbury's Park stage due to overcrowding and a support slot with man-of-the-moment Harry Styles – the band's stage presence has come on leaps and bounds from the somewhat shell-shocked pair they were last year. Hester is still nervous – "I'm scared" – she says meekly amidst Rhian declaring how lovely it is to be playing in London, but Rhian is now in full frontwoman mode flitting between sassy and deadpan to a high-kicking conjurer of fun, bloomers in full view.
During the unreleased 'Obvious', the band leave Rhian alone on stage, bathed in a single spotlight she creates a moment of calm amidst the mayhem. It's not long before her buddies rejoin and normal business resumes, but in that minute or so we see behind Wet Leg's tongue-in-cheek ethos at a serious musician who has more than earned all her accolades.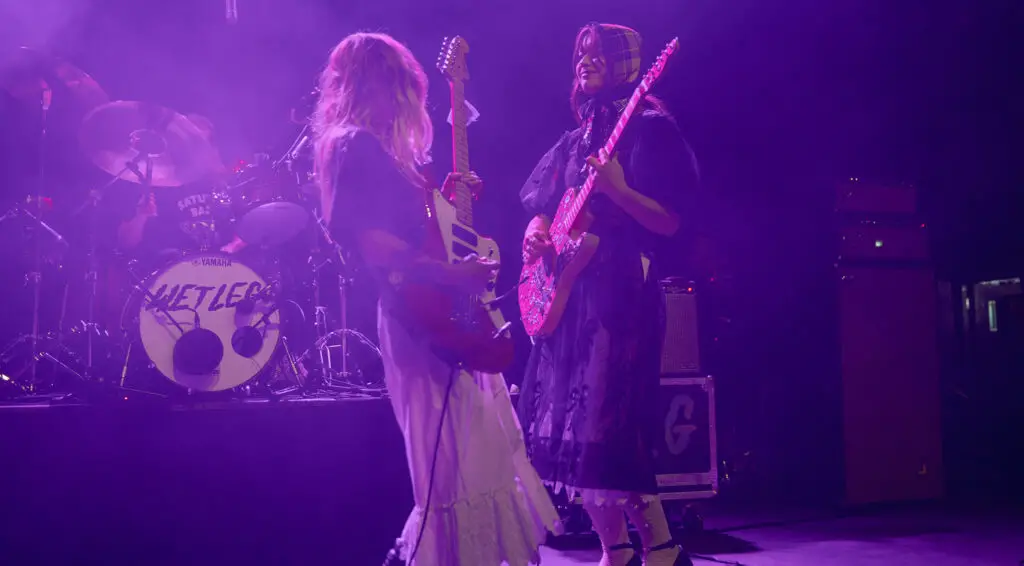 As the tight and joyful 45-minute set draws to a close, the cathartic group scream of 'Ur Mum', is a highlight. And by the time that infectious 'Chaise Longue' bassline kicks in, the crowd are ready to explode. The band set off a huge confetti canon and the stage is invaded by bonneted pals with giant lobster claws. Wet Leg's TikTok bio reads: Good Times, All The Time and tonight, they more than deliver on that promise.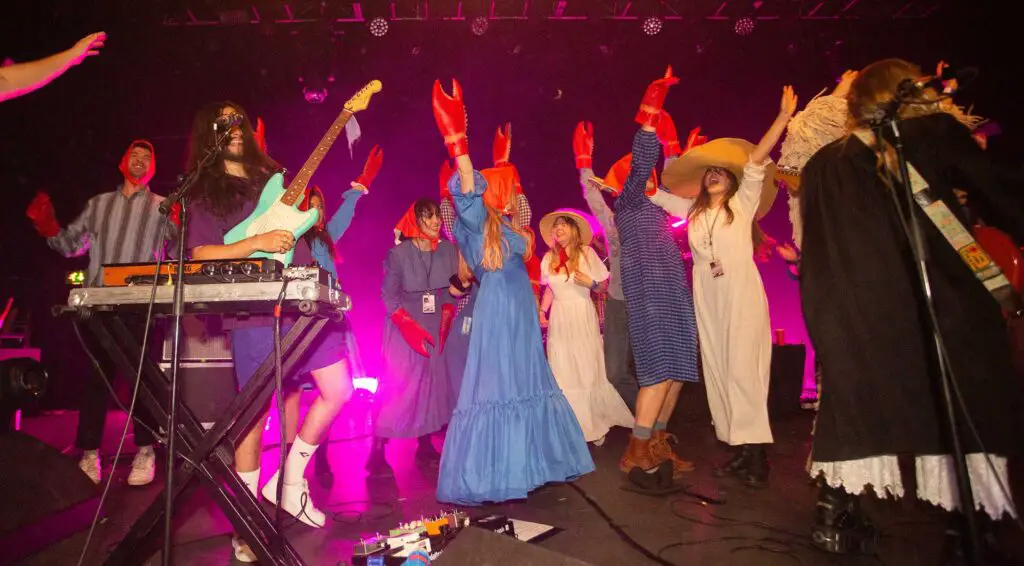 Wet Leg played:
Being in love
Wet Dream
Supermarket
Convincing
I Don't Wanna Go Out
Oh no
UFO
Obvious
Ur mum
Too late now
Angelica
Chaise Longue
READ MORE: Wet Let interviewed: "We're just a little baby band!"