Glastonbury, as you'll already know, is unlike any other festival in the world. Sprawling over 900 acres, with umpteen stages and literally hundreds of things going on at any one time, it's a hedonistic, soul-nourishing ecosystem in and of itself – a place where, even over a five-day stay, you'll feel like you barely touched the sides. It is literally impossible to get bored.
And whilst no two years at Glastonbury are the same (not least because of the will it/won't it weather), there are certain tips and tricks you can't help but pick up along the way. This will be my eleventh year descending upon Worthy Farm's hallowed grounds – here's what I've learnt in a decade.
Camp next to a landmark, a walkway or literally anything you will recognise
Glasto is massive. Every camping area is crammed full and, let's face it, most tents look sort of the same. At 4am, trying to navigate yourself to bed in the dark, you will see the Mr Toast van you camped a few metres from and weep with gratitude. As a backup to this plan, drop yourself a tent pin on Google maps. More on where to camp at Glastonbury.
There really is no point bringing the kitchen sink
The schlep from the carpark / coach drop off to wherever you decide to camp is one of life's great tests. Don't make it worse for yourself by bringing a stove/ kettle/ Ninja airfryer when Glastonbury is literally full of delicious things at every corner. Some cereal bars and crisps will see you through the gaps.
A group minibus is cheaper than you think
Having spent many, many hours of my life queueing at Castle Cary station for a shuttle bus, last year a group of us got a minibus from London. It was cheaper per person than the train. Honestly: a game changer.
Take advantage of the Food for a Fiver scheme
If you've only had four hours of sleep and are feeling distinctly Day Three, a massive meal is going to send you straight to groggy snooze-town. Loads of food stalls do smaller (but still substantial) portions for a fiver: the perfect size to keep you going, plus they won't break the bank.
Don't pop to fill up your water bottle in bare feet, no matter how sunny it is
Aside from that one year where the whole site ran out of water, Glasto is good at providing lots of taps to keep you hydrated for free. Each one, however, is a complete bog. Even if your tent is a mere hop away, wear shoes.
Don't leave your wellies outside your tent
Glastonbury is the friendliest festival in the country, but there are still some rotters who'll rob you of the only thing separating you from trench foot given half the chance. Don't run the risk. Speaking of wellies, you will be far too hot in wellies if it's sunny. Pack another pair of shoes in case it's a dry one.
A box of wine is your best booze friend
Unlike many festivals, you can take booze from the campsite into any of the music areas at Glasto but remember – no single use plastic allowed on site. Ditch the box, take the wine bag with you and revel at your thriftiness as you become your group's booze Santa throughout the day.
Shower (if you must) in the middle of the day
Call me a filthy little ratbag, but I rarely bother showering at Glasto. It's the one place where it's allowed. It's a grubby leveller. If you are one of those people who likes to wash, however, pop back in the middle of the day when you've got a gap between bands. The queue will be approximately 10% as long.
If you're planning to drink up at the Crow's Nest, take cash
The Crow's Nest bar – up the hill in the Park Stage area – has some of the best views over the whole site. It also, however, has very wobbly wifi, meaning that often the card machines don't work. Stock up before you trek up.
Watch Michael Eavis do karaoke
Speaking of which, William's Green is also where the godfather of Glasto himself, Michael Eavis, traditionally pops up to open the festival with a set of sing-along covers on Thursday evening. Go for the denim hotpants, stay for the genuinely heartwarming good vibes.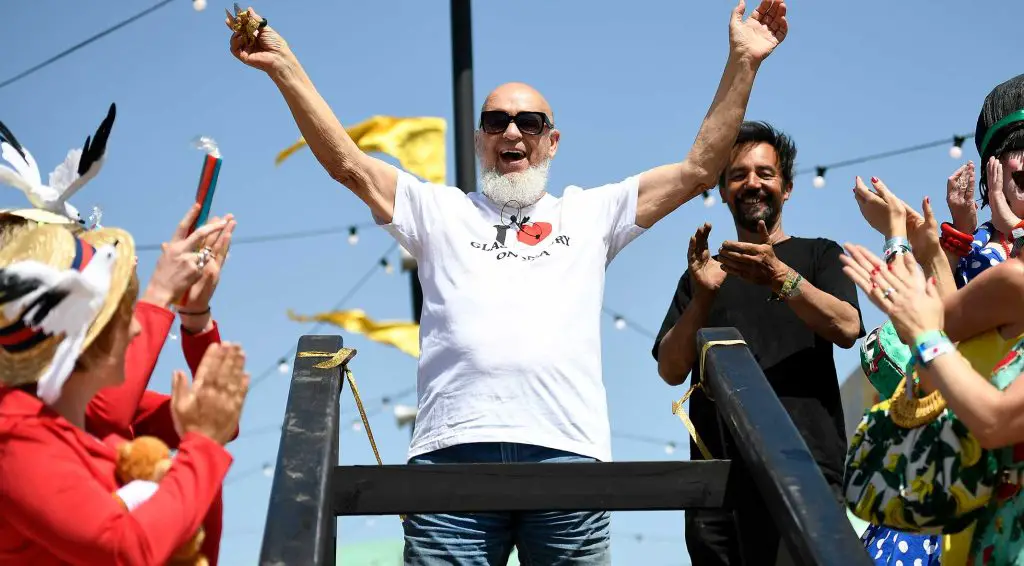 If you want to go down the Rabbit Hole, be prepared for a loooooong queue
The Rabbit Hole up by the Park Stage is justifiably fabled – not least because there's a hot tub full of naked people there at most hours. It is, however, one of the queue-iest places on the whole site. Is it worth it? Only you can decide.
However long you think it's going to take to get between stages, add at least 50%
It's crowded; people move slowly; don't miss your fave band because you thought you could just skip quickly between the Pyramid and the Park.
Don't go down the train tracks to the South West corner straight after the headliners
The SW Corner is where all the nightlife happens and, to get there, you need to go down one singular train track. This train track is key to navigating the site – get familiar with it. But either head down early or a smidge later, but give headliner kick-out time a wide berth unless you like pretending to be human cattle.
Get your NYC Downlow moustache as early in the night as possible
NYC Downlow is one of late-night party zone, Block 9's most legendary areas. To get in, you need a moustache (stick on or otherwise), to enter the debauched disco; if you're not too fussed about watching the end of the headliners, head down early and bag yours before it gets too crammed.
Eat a Buddha Bowl if you need to feel a bit more human
When you've spent 72 hours existing on a diet composed solely of warm cider, chips and vibes, shoving a big bowl of nourishing green stuff into your gob will give your body the boost it needs to soldier forth into the final stretch. Eat at slightly odd times to avoid queues.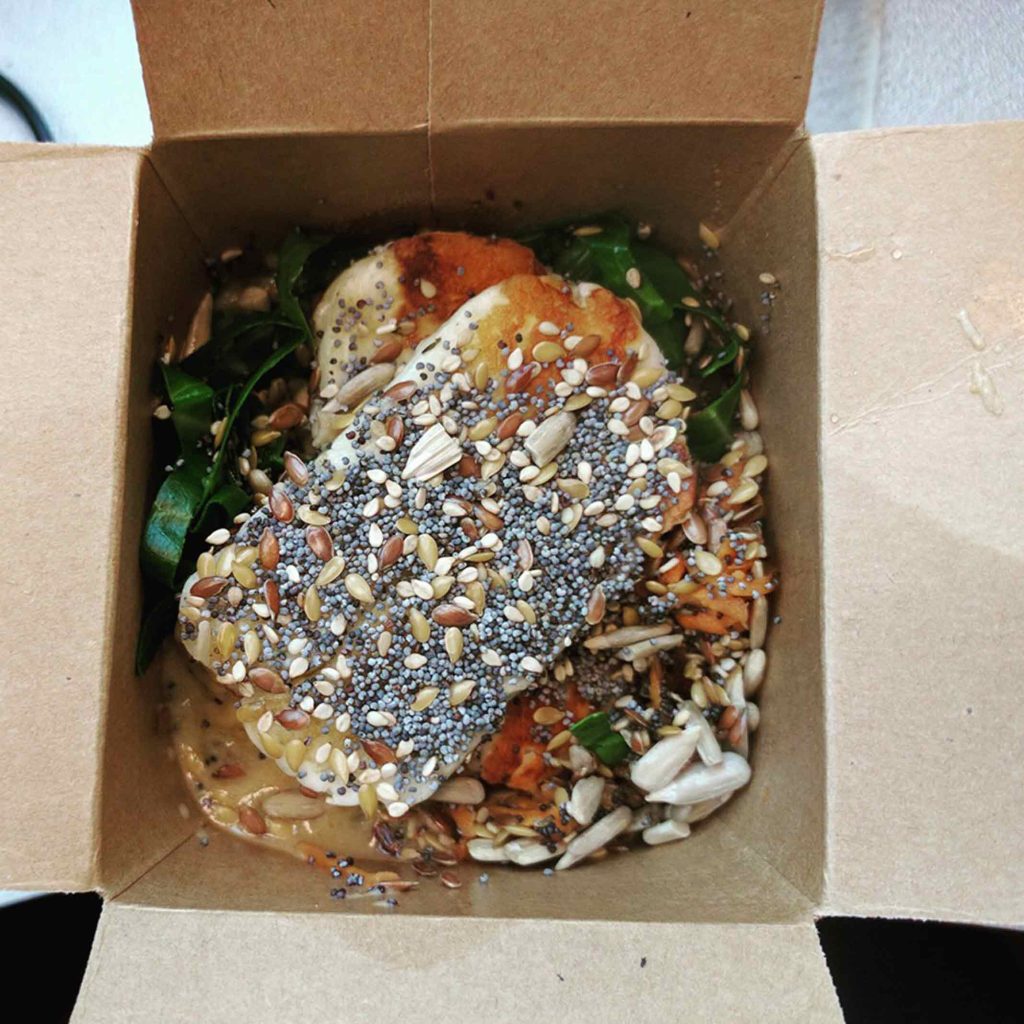 The Park Stage is where the most mental secret sets take place
There's been talk of Glastonbury having to curb some of its secret sets due to overcrowding, but we're still hopeful for some big-name surprises up on The Park. Last year Jack White popped up for a Sunday service while, in previous years, everyone from Pulp to Vampire Weekend to Foals have turned up (semi) unannounced. Keep an eye on the Glastonbury Free Press – the on-site newspaper available in the theatre and circus fields – and the Glasto app for news.
If you don't have a kid, you're not getting in the Kidz Field
Much as everyone likes having a go on the swings when they're a bit tiddly, the Kidz Field literally is just for kids. If you're over 12 and you've not got a little 'un with you, you'll be turned away.
If you need a time out, the Healing Fields do what they say on the tin
It's easy, given the sheer head-spinning volume of bands on offer, to forget about all the more tranquil delights that Worthy Farm has on site. But it's more than worth popping over for a dose of zen in the Healing Fields if you're feeling a bit frazzled. Soak up the spiritual good vibes of the land and watch your sore head disappear.
Bag yourself a nice spot up the hill to watch the Legend's slot
Over the years, the Pyramid Stage's Legend's slot on Sunday afternoon has proven one of the busiest sets of the weekend – from Kylie to Dolly, it can be harder finding a spot than for the headliners. This year, it's Yusef/ Cat Stevens; avoid the crush and chill out on the Pyramid's hill at the back for a calmer time.
Pack the comfiest footwear you own
You will walk 30,000 steps a day. Pack wellies for rain, and comfy trainers for sun and scrap any ideas of breaking in those fancy new boots. Now is not the time. This year, the Glasto Gods may have just provided a week with no rain. Providing a storm doesn't manifest in the next few days, you will not want to be wearing wellies in heat. We're going to leave our behind. You might want to do the same!
If you're struggling, you can get a free veggie meal from the Hare Krishna tent
Glastonbury won't let you go hungry so if you've spent all your cash and you're feeling wobbly, head to the Hare Krishna tent. They'll give you a free vegetarian meal – all they ask is for nice and respectful behaviour while you're there.
Go to the Stone Circle at least once
Because there's no festival experience quite like sitting on the hill, chatting nonsense with new friends as the campfires are twinkling.
Walk around the South West corner in the day to see the insane sculptures properly
The SW Corner (Block 9, Shangri La et al) is a wild hedonistic party at night, but it's really worth swinging by in the daylight to see the eye-popping art that goes into making it such a sensory treat. Giant dystopian structures, cars crashed into buildings and towering surreal figures are all par for the course.
Just soak it all in and go with the flow!
Above all else, just let loose and embrace the best festival in the world! Speak to new people! Watch bands you've never seen! Run around and soak in the glorious madness! Don't get hung up on doing it all! Because as long as you're having fun, nothing else really matters.
READ MORE: Glastonbury 2023: the headliners, stage lineups and everything you need to know
Got tips of your own? Let us know in the comments below!