How do you find your new music? It might be TikTok, YouTube, copping a look at Spotify's latest 'trending' playlist or taking a recommendation from a Bandcamp 'new and notable' list. All these options are more than valid, and an increasingly ordinary part of our everyday consumer lives. But if you're looking for a more human touch, something more off the beaten track, you might turn to BBC Introducing radio.
For the last fifteen years, BBC Introducing has been a leader of new musical discovery, sharing names like flower bulbs to be carefully looked after until they bloom into household names. From Little Simz to Ed Sheeran, Loyle Carner to Wet Leg, if an artist is going places, chances are that BBC Introducing were ones on the ground floor, fanning the flames of the next hottest thing.
Sadly, BBC bosses don't seem to see it this way. This week, news has spread across social media that plans are afoot for Introducing's output to be merged or pared back from its current offering of 39 regional hubs to just 21, with claims that all current presenters have been put on notice of potential redundancy. While bosses have suggested that these regions will still be represented through online formats and 'Introducing' segments of the BBC's national stations, audiences, staff and artists alike all fear that the cultural loss of such an accessible, grassroots institution only serves to make it even harder for diverse, interesting voices to be heard, significantly diminishing the number of affordable promotional opportunities that new artists can access.
Instrumental in the early careers of Adele, Celeste, Holly Humberstone and Florence + The Machine to name but a few, Introducing's status as a "platform supporting unsigned, undiscovered, and under-the-radar UK music talent" feels like a fundamental rung to pull out of the ladder. As such, it's no surprise that many artists are upset about it, recognising how different their careers may have looked without those early days of support. Merseyside artist Låpsley's brilliant third album  – 'Cautionary Tales Of Youth' –  out yesterday (January 20), an ode to the confidence that has built through her early twenties. To her mind, everything that she is experiencing traces back to her earliest leap of faith, uploading her songs to Introducing before she'd even put them on Soundcloud.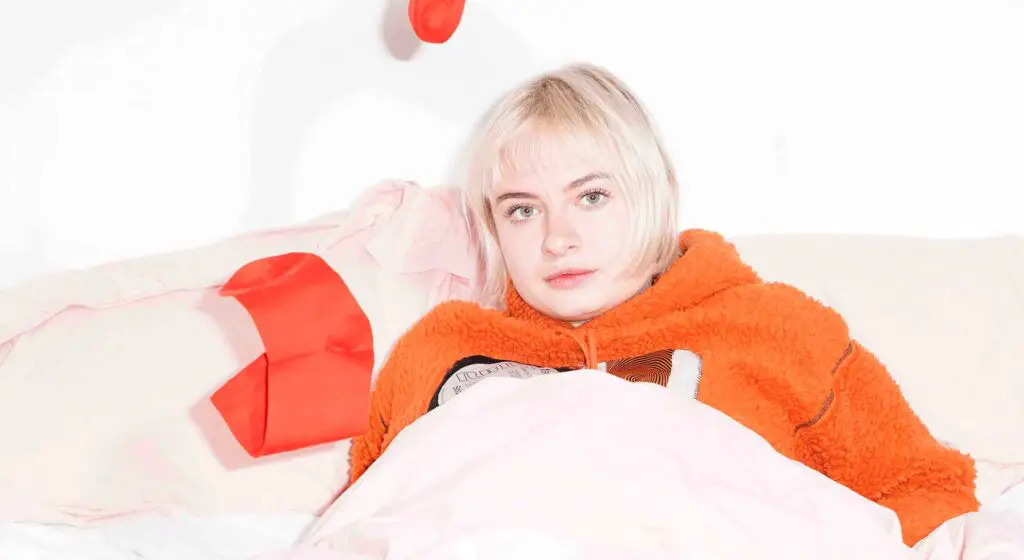 "It just felt like the natural thing to do; BBC Introducing was something a lot of older musicians in the years above used to talk about in the canteen, a way to get plays on the radio," she says. "The teams at Merseyside and Lancashire really understand the local community they serve, and for them to go on to put my music forward to BBC Radio 1, it was a defining moment that I owe my career to. Since that point, I have always done as much as I can with them, after they gave me my first festival slot at Glasto 2014, I went back to headline the Introducing stage in 2016. It is such an important part of the BBC." 
---
The teams at Merseyside and Lancashire really understand the local community they serve, and for them to go on to put my music forward to BBC Radio 1, it was a defining moment that I owe my career to

Låpsley
---
A very similar story is told by Billie Marten, the critically acclaimed singer-songwriter working towards the release of her fourth album, 'Drop Cherries', in April. Having uploaded her first few songs to Introducing as a teenager, she received consistent radio play, resulting in a slot on the Introducing stage at Reading & Leeds, and a position on the BBC Sound Of… Poll in 2016, greatly increasing her visibility.
"Having been birthed through the proverbial womb of BBC Introducing way back when, I'm forever indebted to their support. It all started with them and for that I'm grateful," she says. "They really changed things for me in terms of reaching a wider audience, and since then I've managed to continue a career I truly love. Please, do all you can to support them; we are nothing without local community and support."
While some might see the urge to shift everything online as a simple sign of the times, the cuts proposed to Introducing's services do seem to underestimate the power of a platform that allows anybody the opportunity to be heard. With an estimated 4,000-5,000 new tracks being uploaded every week, artists who communicate with Introducing are often in the very early stages, without the means or access to expensive radio pluggers or PR campaign managers. In this system, it's not a case of who has paid to be top of a curated playlist or who is making music that feels most algorithmically on-trend; even the most experimental of artists have a chance of being picked up and shared. While BBC spokespeople fairly note that the climate of musical discovery has been changed by social media, the proposed cuts fundamentally neglect how 'fame' works for most artists; while it is technically possible to have a TikTok hit without ever leaving your bedroom, it is still pretty rare, and much less likely to launch a sustainable career without wider support.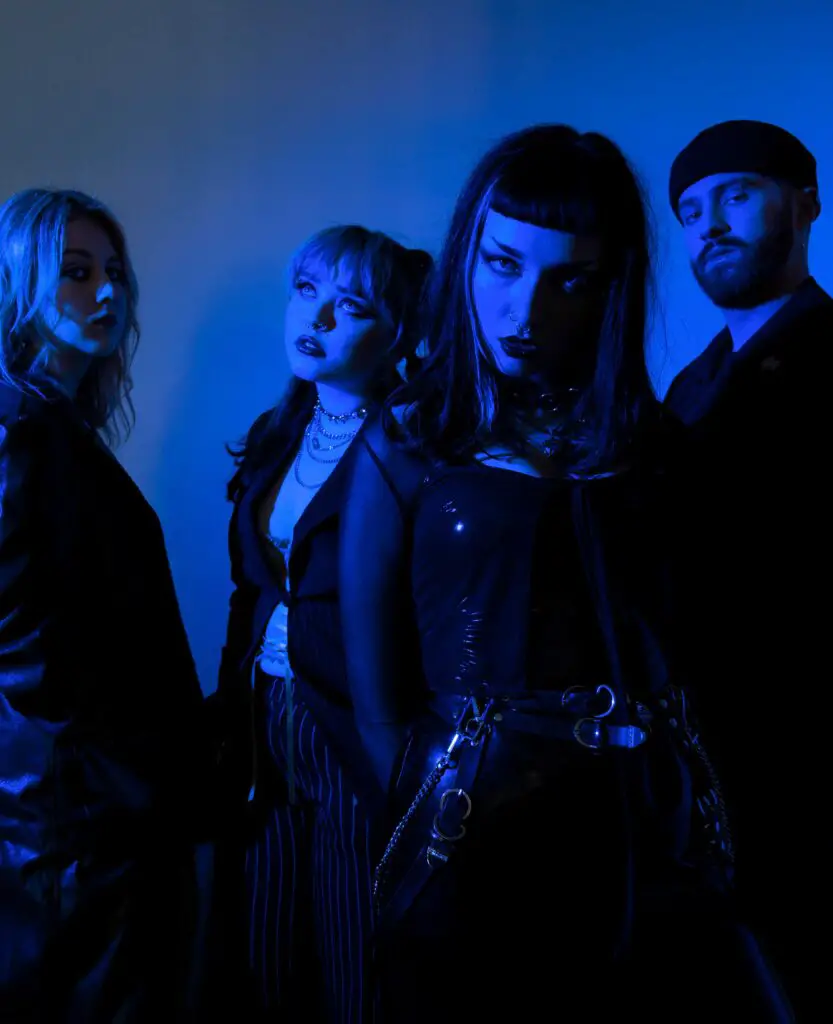 "Our first ever radio appearance was our song 'Placebo', funded by our own spare pocket money made from basement gigs," say Liverpool rock group Crawlers. "Since then, we've had the hottest record and primetime plays on BBC Radio 1, but none of it would be possible without the endless support of BBC Introducing. To think what the scene would be without BBC Introducing makes us so upset; there's a huge next wave of artists hiding in the grassroots who deserve an opportunity to be listened to, without having to know someone in the industry."
As Låpsley, Billie Marten and Crawlers can all attest, those first radio plays are just as emotional as they are practical. Support from Introducing gives artists an entry-level achievement to strive for, a mark of encouraging legitimacy. It's the note on a CV that can unlock those tentative doors of momentum; a first-on support slot for a much bigger band (like Crawlers' support dates for My Chemical Romance), an invitation to the festival circuit, the early days of national press. Taking this away not only affects low-income or working-class artists (who, according to the British Sociological Foundation, make up only 8% of UK creatives) but also alienates those who may not be immediately 'understood' outside of their immediate region: POC and LGBTQIA+ artists, or women performing in genres that have not historically had great representation. Given the industry's enduring obsession with 'scenes' and artists who 'fly the flag' for their area, lessening the visibility of community feels like a strange way to foster those relations, homogenising the pipelines of early discovery. And who is better to tell those stories than the people with the time and focus to keep their dedicated ears to the ground? From Emily Pilbeam in West Yorkshire to Jess Iszatt in London, the genuine passion that Introducing DJs have for new music is a rare thing to behold. After all, the Greg James and Clara Amfos of this world aren't born from nowhere; fewer stations means fewer jobs, and less incubation for presenters with the innate talent and foresight to bring others from their regions up with them. "The music industry is so gate-kept and hard to get into, and so London-centric, that Introducing plays such a vital role in putting spotlights in other parts of the country," says Låpsley. "I guarantee that this [cutting] decision is being made by somebody London based."
So what can we do about this situation? For starters, we can make some noise. An open letter by the Music Venue Trust is already gaining good traction, as well as a petition that invites listeners and artists to share their positive experiences of the platform. Similar to the (successful) campaign to save 6 Music back in 2010, the hope is that people power can make a significant difference, proving that people can and do still listen to radio.
In addition to petitions, the best way to save a tool is to actually use it. Instead of sticking on that lo-fi beats channel for the umpteenth time (guilty) or heading straight to your favourite festival's main stage, check out your local station or Introducing tent, and see what fresh delights it can bring you, telling a story far richer than a quick scan through a digital playlist. Like Låpsley, you might even discover your new favourite band, all ready and waiting for their big break.
"I watched Glass Animals play the BBC Introducing stage in 2014 and was instantly obsessed," she says. "Little Simz was another artist I was exposed to through BBC Introducing in the early days of both our careers. It was one of my favourite radio shows as a teenager, and a lot of artists I know now still owe a huge amount of their early career to the push the BBC Introducing gave. That has to be protected at all costs."
READ MORE: The ESNS Exchange gives European artists a leg up across the continent