The wait is almost over. A new era of The 1975 has begun and a new album – 'Being Funny In A Foreign Language' – is officially on the way. We've seen quite a few visuals from the new project already. Here's what the band have been sharing on social media.
Alongside 'Being Funny In A Foreign Language', the group are said to be working on a side project under their Drive Like I Do moniker; the name they used to go by many years ago but has since taken shape as a separate entity.
They're a group who rarely stop working on new music, putting out four lengthy albums since 2013 and producing records for their Dirty Hit labelmates, so here's a check-in of what they've been up to and everything we know about the new 1975 album.
When will the new 1975 album be released?
October 14 2022.
It's official, a new 1975 album is on its way this autumn, presumably with more singles to come before then.
What is The 1975's new album called?
The album is called 'Being Funny In A Foreign Language' : which is a true to form The 1975 album title.
Is it available to pre-order?
Yes, you can pre-order 'Being Funny In A Foreign Language' on coloured blue vinyl for £19.99.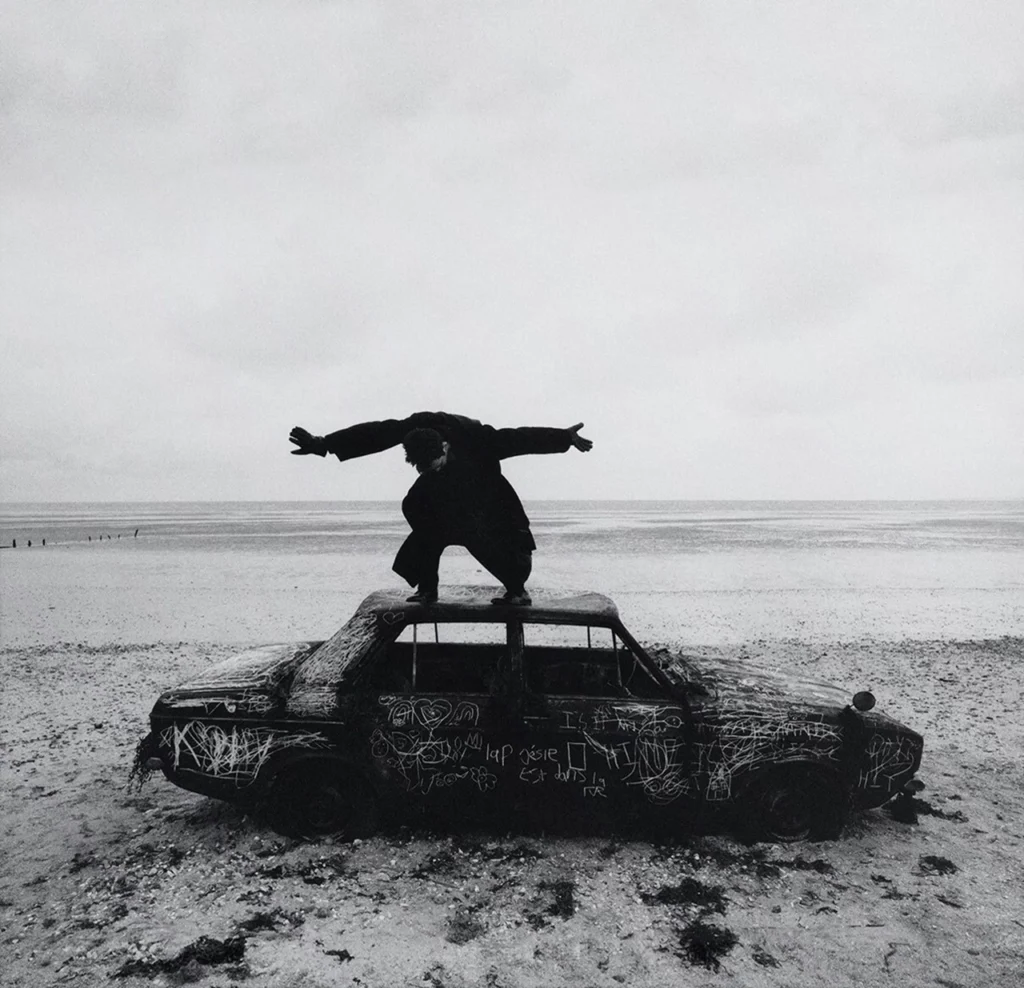 What will The 1975's new album sound like?
Kinda like Springsteen? First single, 'Part Of The Band', was much more pared-back, forgoing the maximalist sound of their first few albums.
Second single, 'Happiness', is more akin to the synth-heavy 'I Love It When You Sleep…' era The 1975. Listen below.
Matty had said that 'Notes…', would mark the end of an era and this new song certainly does suggest they're going in another direction. In a revealing first interview with Rolling Stone UK, Matty said that this record will forgo the 'culture wars' commentary of past records and focus on the universal theme of love.
From the same Rolling Stone interview, the writer details some other songs on 'Being Funny In A Foreign Language'.
"On 'All I Need to Hear', a quiet ballad with an electric guitar, piano and strings, he sings to the love of his life: "tell me you love me, 'cos that's all that I need to hear"
And there's a country-inspired track called 'When We Are Together' which features the line: "the only time I feel it might get better is when we are together".
Who will it feature?
The 1975 do often collaborate on other artists' records, but feature spots on their own albums are few and far between. Guest spots on 'Notes…' ranged from Phoebe Bridgers, FKA twigs, and Cutty Ranks, to a spoken word interlude from Greta Thunberg and Matty's own father Tim Healy, so it's anyone's guess.
The band were recently seen out for dinner with Phoebe Bridgers – a sign that they've worked together again? But big news is that they have Jack Antonoff on production duty, along with Matty and Daniel. Could that be the Springsteen influence we hear? Of the collaboration, Matty said: "We had a series of conversations, and one of the things was about 'macho versus tough' where we wanted to make something that wasn't macho, but that felt quite tough and grown up and real."
Matty has since been in the studio with labelmate Beabadoobee again, working on EP 'Our Extended Play', and collaborated with frequent studio buddy No Rome, and Charli XCX on single 'Spinning'. He also recently collaborated with Holly Humberstone, on her track 'Please Don't Leave Just Yet'
Have we heard any tracks from the new 1975 album?
Just 'Part Of The Band' so far with the already iconic line: "I like my men like I like my coffee/ Full of soy milk and so sweet, it won't offend anybody"
Here are the full lyrics to 'Part Of The Band':
She was part of the Air Force, I was part of the band
I always used to bust into her hand
In my, my, my imagination
I was livin' my best life, livin' with my parents
Way before the paying penance and verbal propellants
And my, my, my cancellation
Mm, yeah
And I fell in love with a boy, it was kinda lame
I was Rimbaud and he was Paul Verlaine
In my, my, my imagination
So many cringes and heroin binges
I was comin' off the hinges, livin' on the fringes
Of my, my, my imagination
Oh, yeah
Enough about me now
"You gotta talk about the people, baby"
(But that's kind of the idea)
At home, somewhere I don't like
Eating stuff off of motorbikes
Coming to her lookalikes
I can't get the language right
Just tell me what's unladylike
I know some Vaccinista tote bag chic baristas
Sittin' east on their communista keisters
Writin' about their ejaculations
"I like my men like I like my coffee
Full of soy milk and so sweet, it won't offend anybody"
While staining the pages of the nation, oh, yeah
A Xanax and a Newport
"Well I take care of my kids", she said
The worst inside of us begets
That feeling on the internet
It's like someone intended it
(Like advertising cigarettes)
A diamond in the rough begets
The diamond with a scruff you get
Am I ironically woke? The butt of my joke?
Or am I just some post-coke, average, skinny bloke
Callin' his ego imagination?
I've not picked up that in a thousand four hundred days
And nine hours and sixteen minutes, babe
It's kind of my daily iteration