Lana Del Rey might be America's greatest living songwriter but she is also just a regular gal who can't function without her morning coffee.
One barista – at K&M coffee in Highland Park, Los Angeles – could not believe her eyes when Lana popped in for a cuppa.
Grabbing the opportunity with both hands, the barista wrote Lana a cute message on her coffee cup in marker pen:
"Thank you for changing my life!!!", read the dedication.
Lana Del Rey shared the photo via her honeymoon Instagram account in a dump of recent pics which she captioned 'Goals Forever'.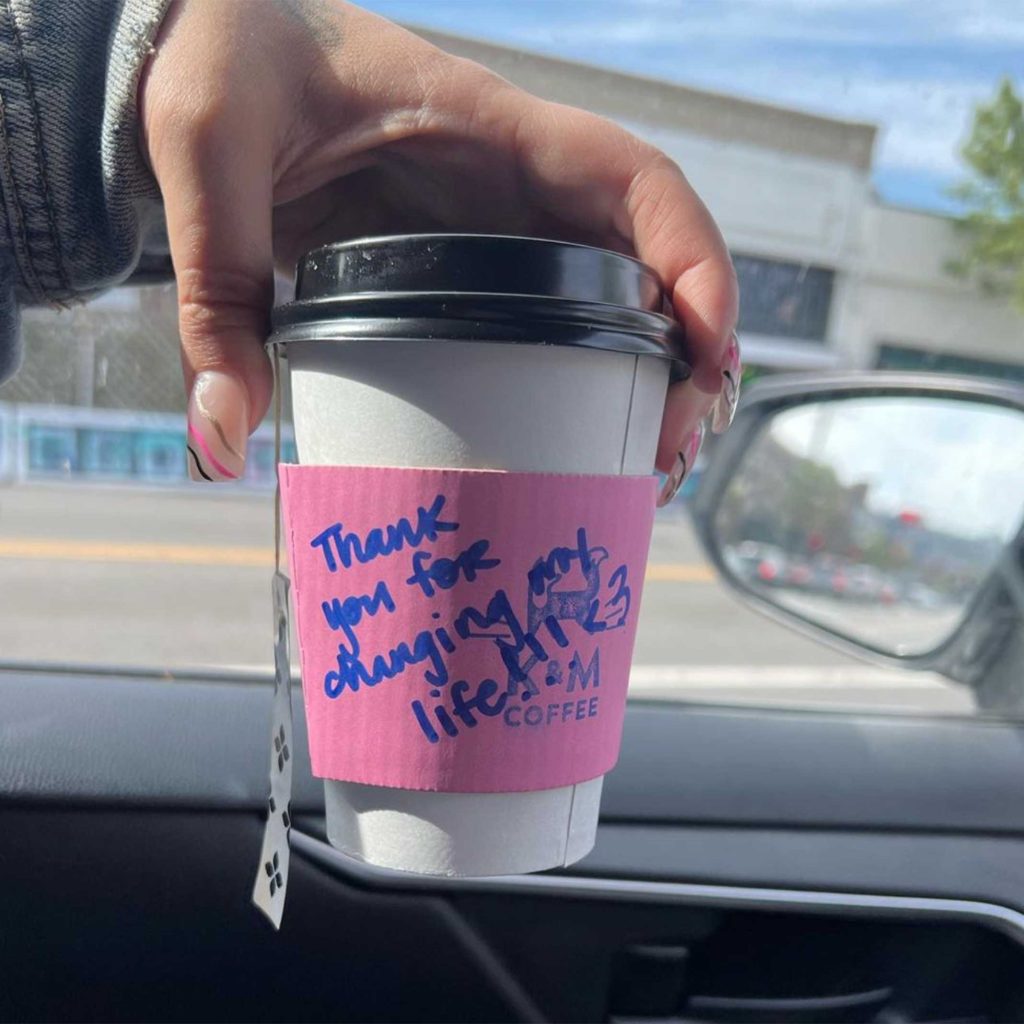 In all honesty, we'd probably have done the same.
Lana Del Rey is currently enjoying some downtime before she heads to Brazil at the end of the month for a short run of festival dates that will see her stop by Glastonbury festival to headline the Other Stage and Chicago's Lollapoalooza. She recently earned a No.1 album for her ninth full-length record, 'Did You Know That There's A Tunnel Under Ocean Blvd', the LP being the fastest-selling album of the year to date.
'Ocean Blvd' features lots of guests and collaborators including Father John Misty, RIOPY, Tommy Genesis and Bleachers. The Forty-Five called the album "a firm reminder that Lana Del Rey contains multitudes".
READ MORE: Lana Del Rey and the battle of the biological clock