The BRITS have today (March 11) announced the shortlist for this year's Rising Star award.
The category was formerly known as the Critics Choice award and recognises rising British talent at the start of their careers.
In the past, the likes of Adele, Florence + The Machine, Sam Smith, Rag 'N' Bone Man and Ellie Goulding have all won the award. Last year, it was given to soul singer Celeste. 
The Rising Star shortlist for 2021 includes recent The Forty-Five cover star Griff, Coventry MC and BBC Sound Of… 2021 winner Pa Salieu, and the acclaimed Dirty Hit-signed pop star Rina Sawayama. The winner will be announced on March 19. 
In a press release, the nominees reacted to the shortlist, with Griff calling it "kinda terrifying how many legends have been nominated for this award". "I never ever ever expected making beats in my music room after school could eventually lead to a BRIT nomination," she continued. 
"Super lame but I remember after school, catching up on the BRITs and crying watching Stormzy perform. And I don't think I really knew what that emotion was at the time but I think it was just an overwhelming sense of aspiration. So to be nominated for a BRIT award three years on is completely surreal!!!!"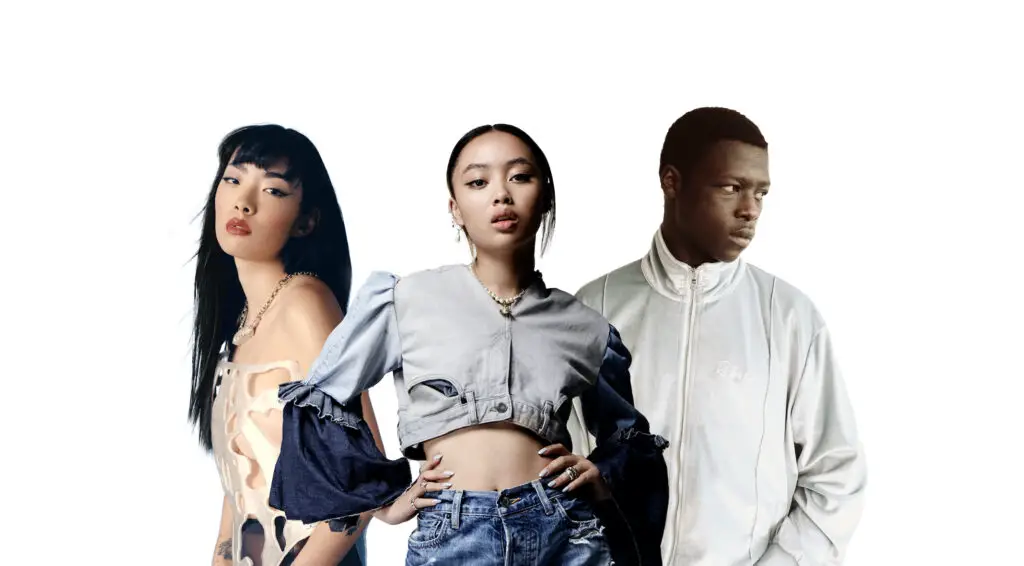 Salieu said: "I am very grateful to be shortlisted for this BRIT award. Love & blessings every time! Thanks to everyone supporting my journey so far." 
Sawayama, meanwhile, referenced her successful fight to change BRITs eligibility rules. She was previously not eligible to be nominated for a BRIT award because, despite having lived in the UK since she was a child, she doesn't have a British passport. Last month, the rules were changed to allow those who had lived in the UK for at least five years be recognised in the awards. 
"I literally fell to the floor when I found out that I'd been nominated for Rising Star," she said. "I really can't put into words how much this means to me given that I wasn't eligible for this award a few weeks ago and now that door has been opened for future generations of artists like myself. Thank you so much to everyone who voted for me, it means the world."
The BRITs Rising Star award is voted for by an invited panel of music editors and critics, heads of music at the UK's major radio and music TV stations, songwriters, producers and live bookers. To be eligible, artists must not have achieved an Official Album Charts Top 20 placing or more than one Official Singles Chart Top 20 placing.
This year, the BRITs will take place at London's The O2 arena on May 11. Further nominees will be announced in the coming weeks.