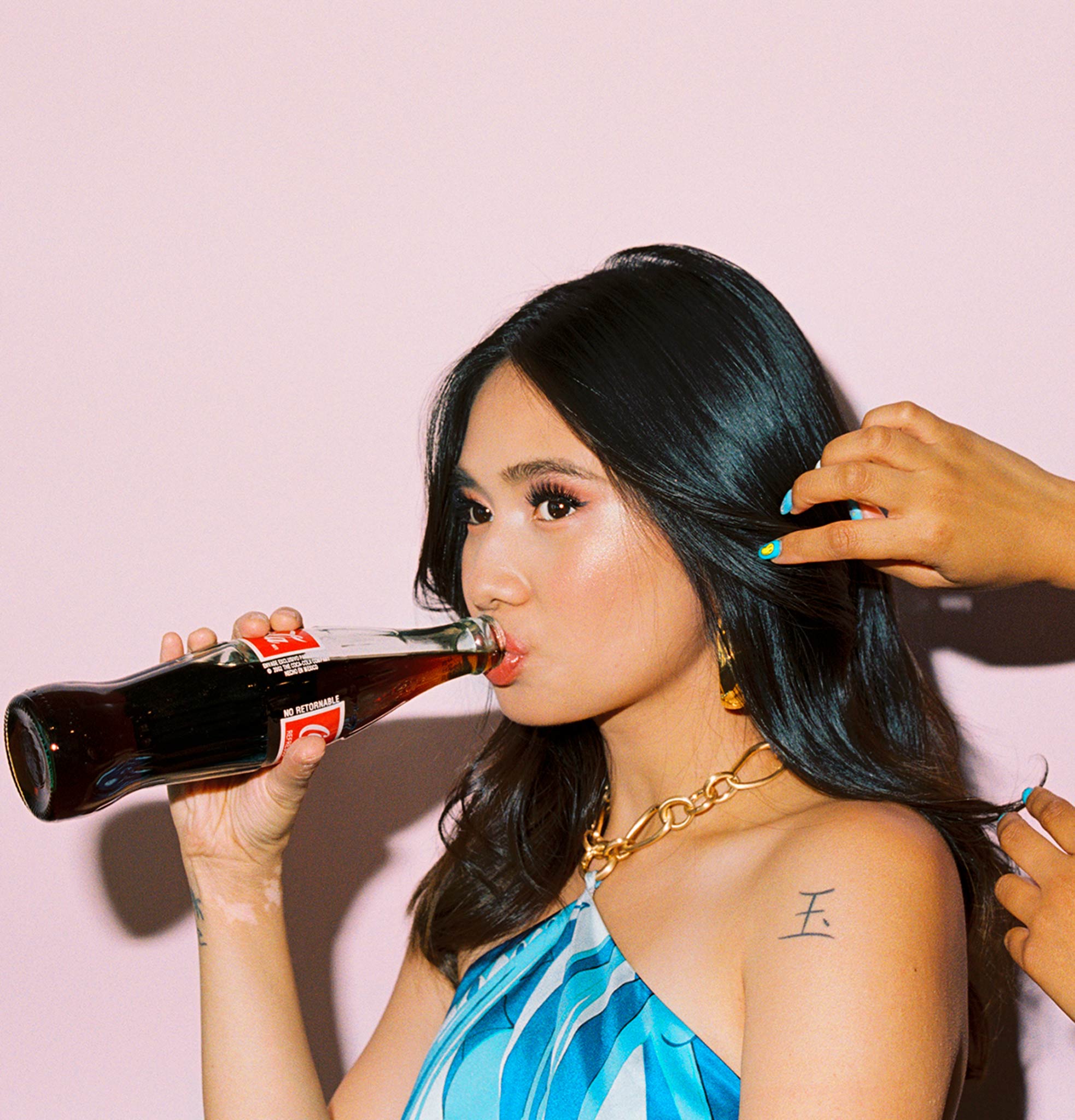 The Many Lives of NIKI
---
Indonesian singer-songwriter NIKI got her start online, then wiped the slate clean when she exploded on the big stage. Now on second album 'Nicole', she is finding her way back to her own beginning.
STORY: Cordelia Lam. PHOTOS: Maya Fuhr.
---
If you could go back and talk to your younger self, what would you say? For a while, Nicole Zefanya wasn't ready to have that conversation.
When she debuted as artist "NIKI" in 2017, Zefanya had erased all traces of her previous self from the public consciousness, including a much-loved YouTube channel documenting years of covers and original songs from her adolescence. Questions flooded the comments of her first few releases seeking out the whereabouts of her old videos, which she had removed comprehensively and without warning. The noise quietened eventually, though, and it became a bittersweet fact of NIKI lore that we would never see that side of the singer again. 
"Transparently, I think I was just running from myself for a while", NIKI recently reflected. But just how far can we run before we have to look back? For her, it took five years, two EPs and an album, and a pandemic to decide to turn around. Stillness in lockdown gave her the time and space to resurface the things she had filed away, both digitally and mentally. "I was in a very reflective state, evaluating every nook and cranny of my life including my music", she recalls. "I did this deep dive into my old YouTube stuff and realised I still very much resonated with all of those songs." Now, to the delight of fans who have followed her since those early internet days, this reflection and resonance has moved NIKI to reach back for her younger self and let her do the talking this time. On upcoming second album 'Nicole', she revisits and breathes new life into old favourites from her past, beginning to close the gap between who she is now and who she used to be.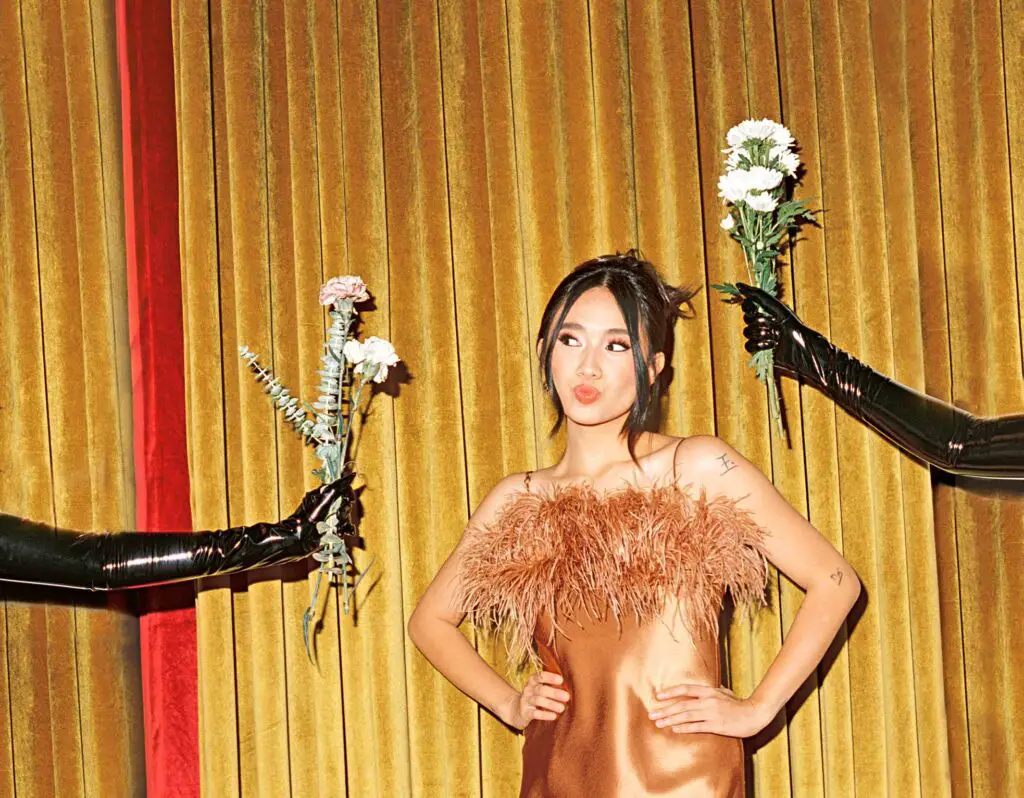 The lives that Nicole Zefanya has lived seem almost infinite. Born and raised in Jakarta, Indonesia, she navigated her teenage years as a student at a Christian high school – an experience she describes now with wicked irony as "a modern Sparta", "an elaborate saga" and "a comedy drama" on the aptly named album track 'High School in Jakarta'. After graduation, she packed up and left for Nashville, Tennessee, where she studied music at a Christian liberal arts university. Within a year she had dropped out to sign with 88rising, a fledgling media company and record label that was making waves in the music industry for its predominantly Asian talent roster. Zefanya debuted as "NIKI" in 2017 – as the label's first female signing – with a pair of slick R&B singles and the confidence to match. By the time she released her first EP 'Zephyr' in 2018 and first album 'Moonchild' in 2020, she had already collected several lifetimes' worth of identities and experiences across time, space and genre.
But, when it came to making 'Nicole', the journey had to start at the beginning: with Taylor Swift.  Before the YouTube, 88rising and "pop star" of it all, 15-year-old Zefanya had opened up for Swift on the Jakarta leg of the 'Red' tour – her prize for winning a nationwide music contest hosted by Cornetto ice cream. Zefanya became semi-well known in Indonesia for this accolade, and soon set up a YouTube channel under the username "nzee24" to share music, updates, and of course, plentiful Taylor Swift covers.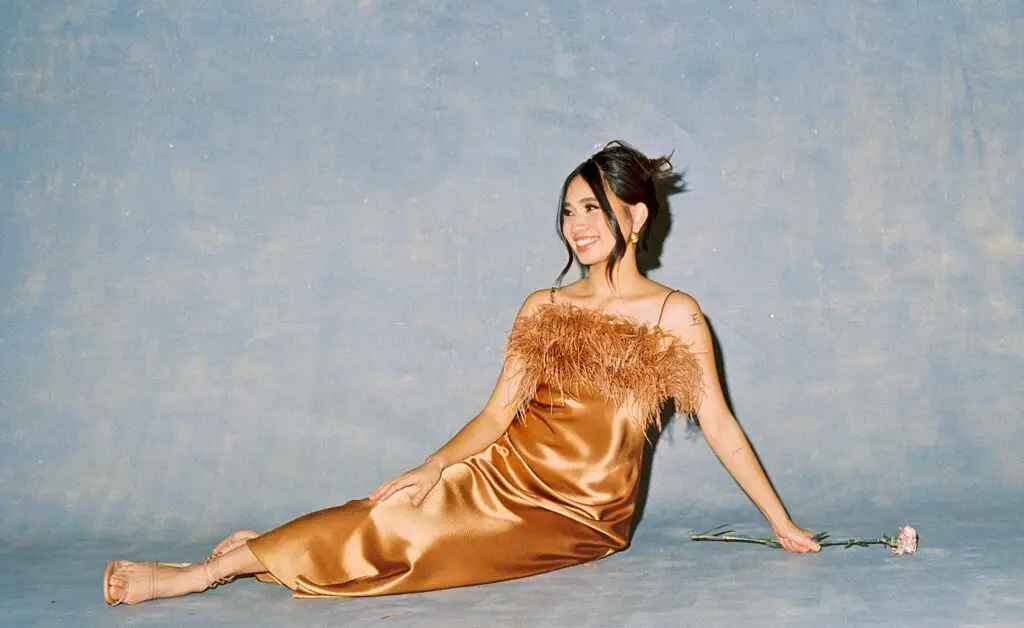 "The seed was already planted in my mind to come back to my old songs one day", Zefanya says. "I was clearly so passionate about songwriting and I just felt so inspired listening to them." The seed remained that – a seed, until Swift began re-recording and re-releasing 'Taylor's Versions' of her old masters. "The wheels started turning for me", Zefanya says with a twinkle in her eye. "Listening to 'All Too Well' (the ten-minute version, obviously!) felt familiar yet not like I was hearing a song that I'd always known but at the same time never heard before. That was such an interesting feeling for me as a listener."
"And so, on a whim, I booked a studio day. Just for myself", she continues. "I just wanted to lay down a vocal and an acoustic guitar track of some old songs, and go from there." The result was overwhelming, in a good way. "Listening to them re-recorded felt like listening to Taylor's versions of 'Fearless' and 'Red' – how you can hear that her voice has matured, that she's singing these songs in her thirties. It was a very emotional experience. I had this flashback to 17-year-old me, who probably would have done backflips listening to this production on songs that I wrote".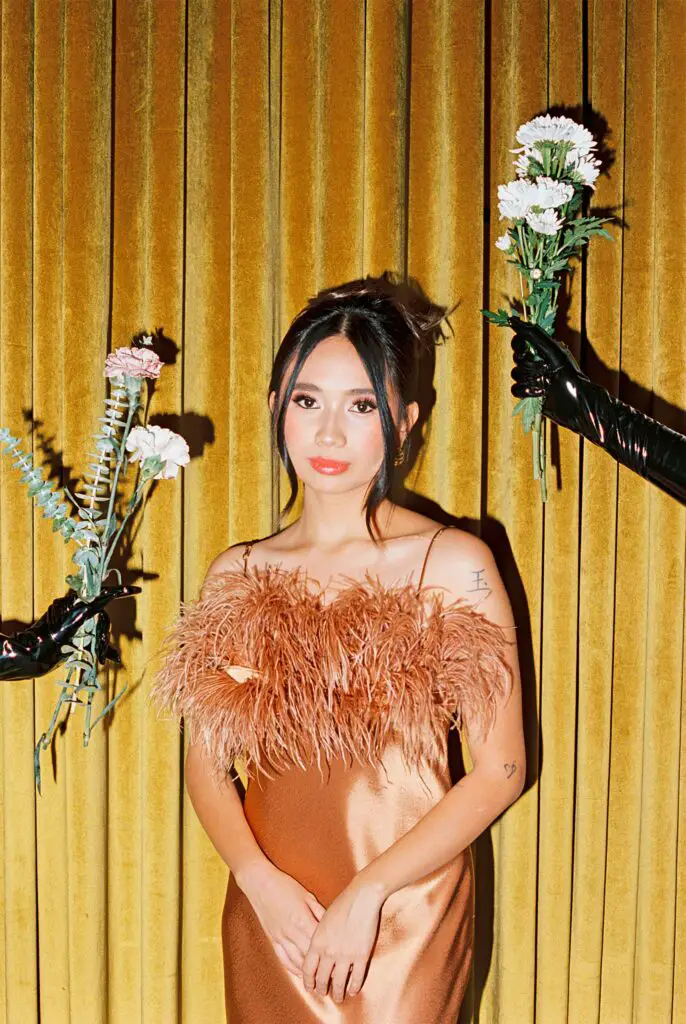 "I had taken down my old music in a rebranding move when I started NIKI", she shares. "I wrote all of this singer-songwriter, folk and indie music as a high schooler, and then boom! I graduated, broke up with my high school boyfriend, and wanted everything to rebrand – as you do, when you're 18. R&B was my first exposure to music, through my mother, and I grew up listening to it with her. I think I always carried sensibilities from that genre, so I leaned towards R&B as the direction for my debut."
The old "nzee24" catalogue of songs enjoys hallowed status amongst NIKI fans. "IT'S TIME TO RESURRECT NZEE24!!" a fan account tweeted Zefanya in November last year. Under Zefanya's album announcement post, singer-songwriter Maisie Peters commented: "This is quite literally my 'Joker'."
Even in the face of this hype, it's still hard to overstate the significance of the "nzee24" YouTube channel. Zefanya came up in the mid-2010s as a singer-songwriter with undeniable talent and an endearingly serious way about her. It was the dawn of creative YouTube, a time of relative innocence and scrappy collaboration that enabled her to befriend like-minded UK musicians like Dodie and Maisie Peters. "That era was so inspiring", she reminisces. "I went to a Christian school where everybody wore uniforms. Nobody was allowed to dye their hair, have piercings, or express themselves in those stereotypical ways, so music and writing were my ways of doing it. YouTube opened the floodgates of inspiration and allowed me to connect with other creators my age from all over the world. It was the first time that my little Jakarta bubble started to feel like it was growing." 
---
YouTube opened the floodgates of inspiration and allowed me to connect with other creators my age from all over the world. It was the first time my little Jakarta bubble started to feel like it was growing.

NIKI
---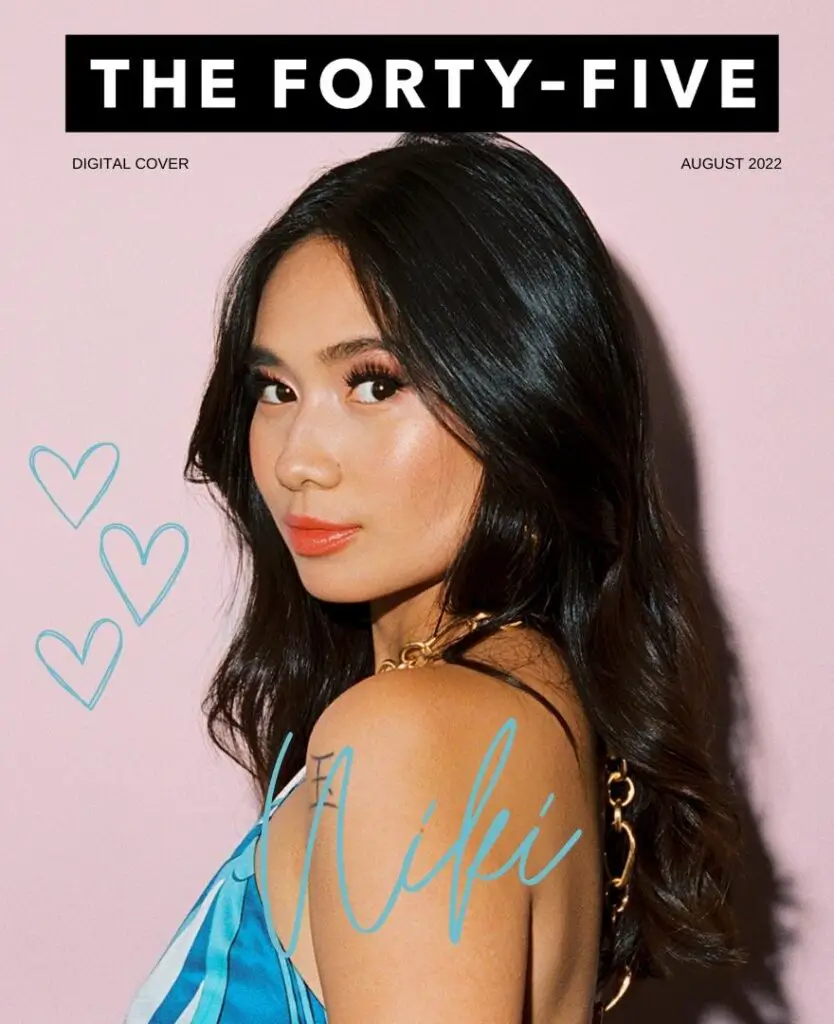 From behind her pink mic stand and through the strings of her mint green guitar, Zefanya offered deeply thoughtful and introspective songs about growing up and the giddy crash-and-burn of young love. "How is it now that somehow you're a stranger? You were mine just yesterday / I pray the block in my airway dissipates and instead deters your airplane's way", she sings on 'Oceans & Engines' about "the earth-shattering heartbreak of a first love moving away for good". It doesn't have a happy ending: "I'm letting go / This is the last falsetto I'll ever sing to you, my great lost love." For the deep pain and resignation of the lyrics, it's hard to believe she wrote the song at just 17. "I was honestly quite impressed with my younger self", Zefanya comments. "I definitely feel like I've lost some brain cells since then!"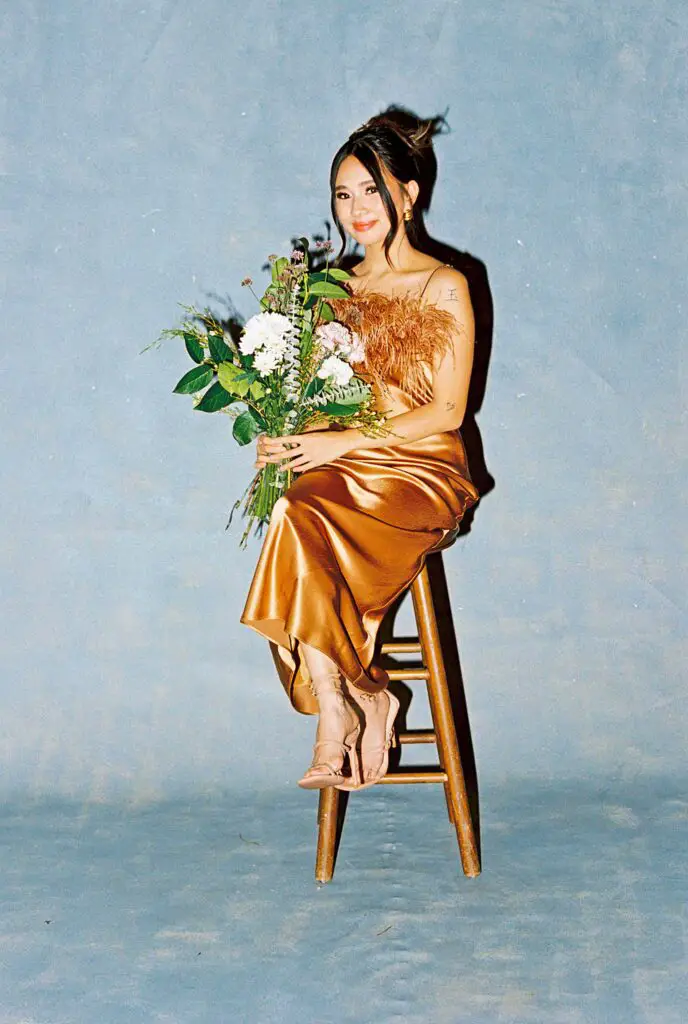 This "nzee24" brand of lyricism was precocious and cerebral. Literary, even. Young Nicole asks on 'Milk Teeth': "This love's but a newborn, but why does it bite? / It hasn't even lost all its milk teeth / So why are you already asking to leave?" And today, colourful yet careful with her choice of words as we speak, Zefanya is clearly still a lifelong lover of language. She demonstrably enjoys talking about the songwriting style of her younger self and contrasting it with the way she writes now."Back then I went very heavy on imagery. The melodies were blanketed under a lot of metaphors", she considers. "I was a total nerd in my English Literature classes: it was my favourite subject. I was working my writing muscle every day at school and reading so much poetry: it rubbed off in my music. I do chuckle fondly when I look back at my songwriting style then. It erred on the side of innocent pretentiousness – you know, when you're 17 and think the world is literally going to end because of this break-up, so you write like it."
---
I do chuckle fondly when I look back at my songwriting style then. It erred on the side of innocent pretentiousness – you know, when you're 17 and think the world is literally going to end because of this break-up, so you write like it.

NIKI
---
The album has an interesting premise – one half is made up of old original songs like 'Oceans & Engines' and 'Milk Teeth', which now finally get their place in the NIKI universe. The other half comprises unreleased songs from the "nzee24" archives, as well as a few new songs that Zefanya wrote in the spirit of her younger self. The truth of 'Nicole' seems to be that our past and present selves are never truly separate, no matter how much distance we try to put between them.  
"I think I take a more blunt approach to my songwriting now", Zefanya says. "I'm more direct, more brutally honest. I'll just be like 'You're ugly when you cry'." This much is clear on the new songs on the album, which present-day Zefanya wrote retrospectively about her teenage years. On the razor-sharp 'Backburner', she sings with ferocious cynicism about being someone's second choice. "The Goo Goo Dolls are dead to me, the way you should be too / But you still bring them up along with how much I fucking miss you". "I brought the emotion of young Nicole into these new songs – just without needing to write phrases like 'sonorous soirees'", she laughs affectionately about this particularly academic turn of phrase from 'Oceans & Engines'.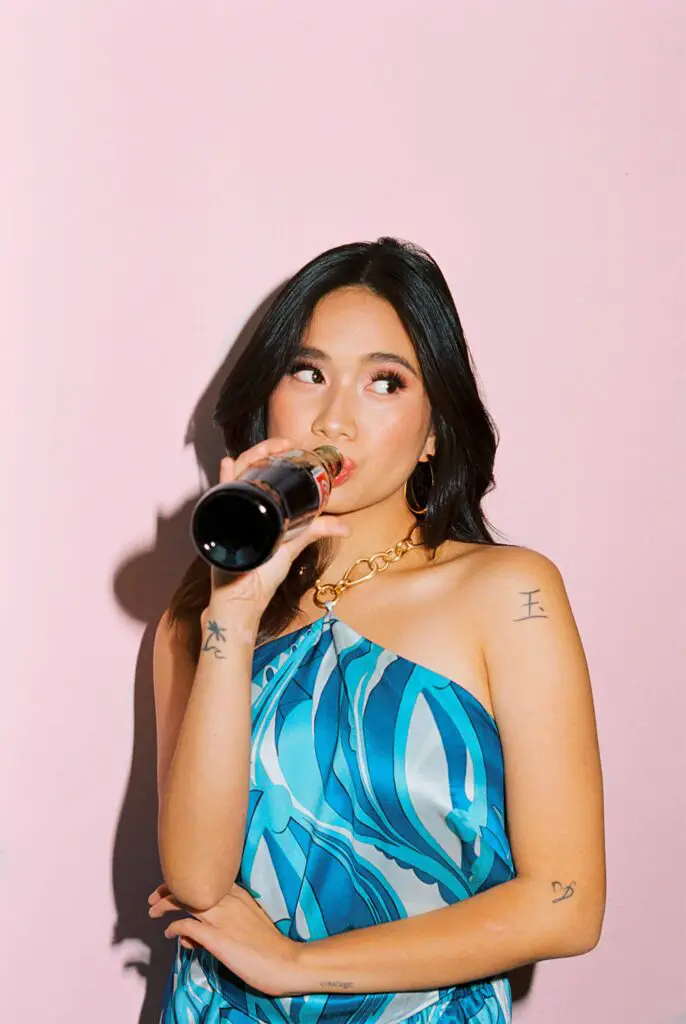 Interestingly, despite growing up in Asia and not being born in America, Zefanya has found herself at the helm of "Asian American" music and culture as the first, and still arguably the most prominent, female face of 88rising. Zefanya is candid about the journey she took towards eventually understanding and finding belonging within this cultural identity. "I don't feel like I was properly plugged into the Asian American community until I became connected with 88rising", she reflects. "I knew about it, but didn't fully understand the extent to which the diasporic Asian American experience is its own standalone sub-culture. When I actually experienced it, it all made sense. I moved to LA and never looked back."
Making a home in the States has not always been smooth sailing for Zefanya, who confesses to not have felt properly settled until as recently as 2020. "I thought I knew everything there was to know about the States from watching [Nikelodeon and Disney Channel favourites] Victorious and The Suite Life of Zack and Cody", she thinks back. "But I'm not gonna lie, the first few years were tough. Doing so much adapting and code-switching was exhausting." 
Amidst the hype and glamour, Zefanya's struggle to balance family life in Jakarta, and her career and adult life in LA, can sometimes be overlooked. Her relationship with "home" is fraught, though she's trying her best. "Kinda wish I knew what I meant when I'd say 'I miss home'", she sings on 2021 track 'Split'. "I do my best between addresses / Guess I'm forever caught between two worlds". "When I wrote that song, I'd just flown back to LA from Jakarta, and was sitting alone in my empty apartment. I think I confronted the fact that this was going to be the rest of my life: that I would have two "homes", and the longer I stayed in the States, the longer I would feel rooted in it. Feeling that split of being pulled in two different directions was really difficult."
Still, this summer when Zefanya became the first Indonesian female to ever play Coachella as part of a momentous 88rising main stage takeover, her family flew out from Jakarta to see her do it and came together with her LA community to celebrate. "I process things quite late, and honestly even to this day don't know if that experience has fully settled in my mind yet", Zefanya smiles. "I'm just so grateful and honoured."  
Whilst I still have the chance, I manage to ask Nicole if the "nzee24" YouTube channel is alive or gone for good. "It's chillin'", she says with a wry smile. "I'm not someone who can just delete something forever. It's a mini time capsule, a remnant of that era. I could never say goodbye to it fully."
'Nicole' is out, August 12 2022 via 88rising.