Amidst the still and inwardness of the pandemic, artist, cellist and multi-instrumentalist Lucinda Chua found herself faced with a familiar feeling of something missing that had been with her for as long as she could remember. Growing up in Milton Keynes as the daughter of an English mother and Chinese-Malaysian father, Chua had learned to understand the world, and herself, through the lens of either belonging or not belonging, of either being whole and or being incomplete. "I felt caught between the different parts of my heritage. I didn't feel like I lived up to the assumptions and expectations that people formed of me. I almost felt a sense of imposter syndrome in my own identity and lived experience." 
"Who do I turn to, when I don't look like you?" Chua questions on 'Golden', the quiet and pensive opening track of her forthcoming debut album 'YIAN'.  Lacking a strong Asian community around her with whom she could speak Mandarin or seek out role models who looked like her, Chua struggled to feel like she belonged, to both the place where she lived and the place where her father was born. But in the years since, and in this pandemic period of "incredible reflection and introspection", Chua embarked on a profound journey of unpacking and dissolving these limiting binary ways of thinking. "It's been a process of unlearning all of those systems and beliefs and finding true acceptance in myself. Where I've come out, it almost feels like a return to my younger self, to the person I was before I was conditioned to see the world a certain way". Closing out 'Golden', Chua repeats a resounding reminder of who she is and how far she has come: "To be the first".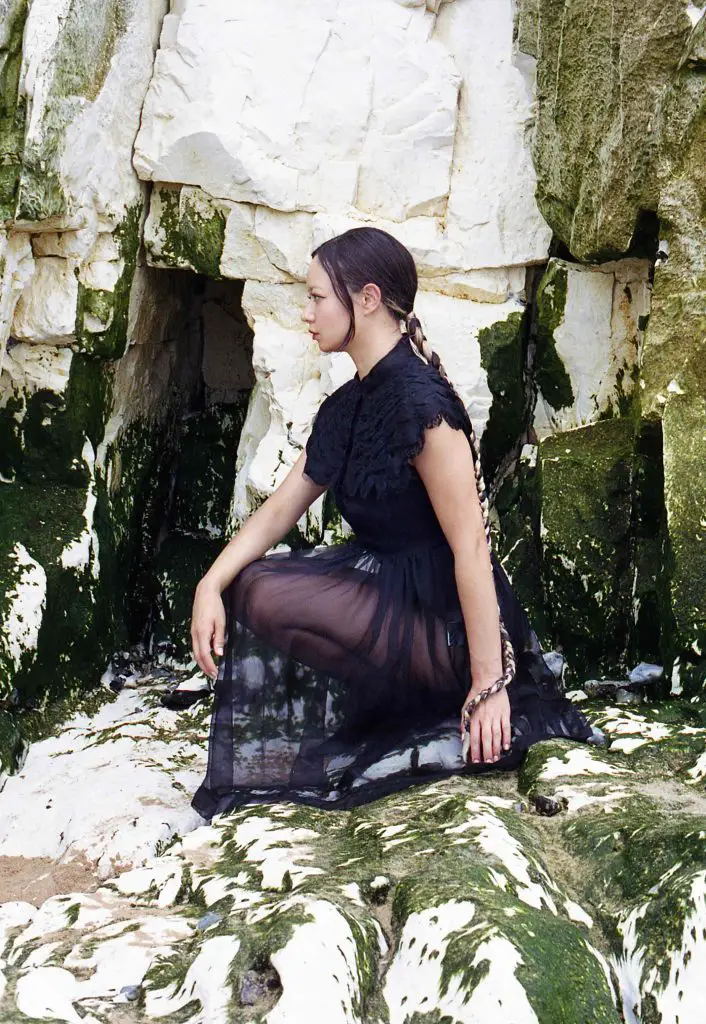 This journey culminates in 'YIAN', Chua's debut album and third solo project after her 'Antidotes' EPs of 2018-2021. Taking its name from Chua's Chinese name, 'Siew Yian, and from the Chinese character for the swallow, a migratory bird that flies between its homes in faraway places, 'YIAN' is a tribute to Chua's life spent in the in-between, and a beautiful statement of intention for self-understanding and acceptance in that place. 
"It's kind of unusual to write a debut solo album in your mid-thirties", says Chua. "I've already been making music for over ten years, yet releasing this album now still feels like such a birthing moment. I've lived many lives in music, but 'YIAN' marks a new beginning." 
---
---
Chua's career is proof that it is possible to have multiple beginnings in the same life.  As a child, Chua learned music through the kinetic and creative Suzuki method which, rather than focusing on conventional teachings and theory, centred on play and developing native musicality through experimentation. Growing up, Chua played in bands and first pursued her music career in bands too, playing in chamber pop act Felix and touring as a cellist with the likes of Slint and FKA Twigs before beginning to release music as a solo artist in 2018.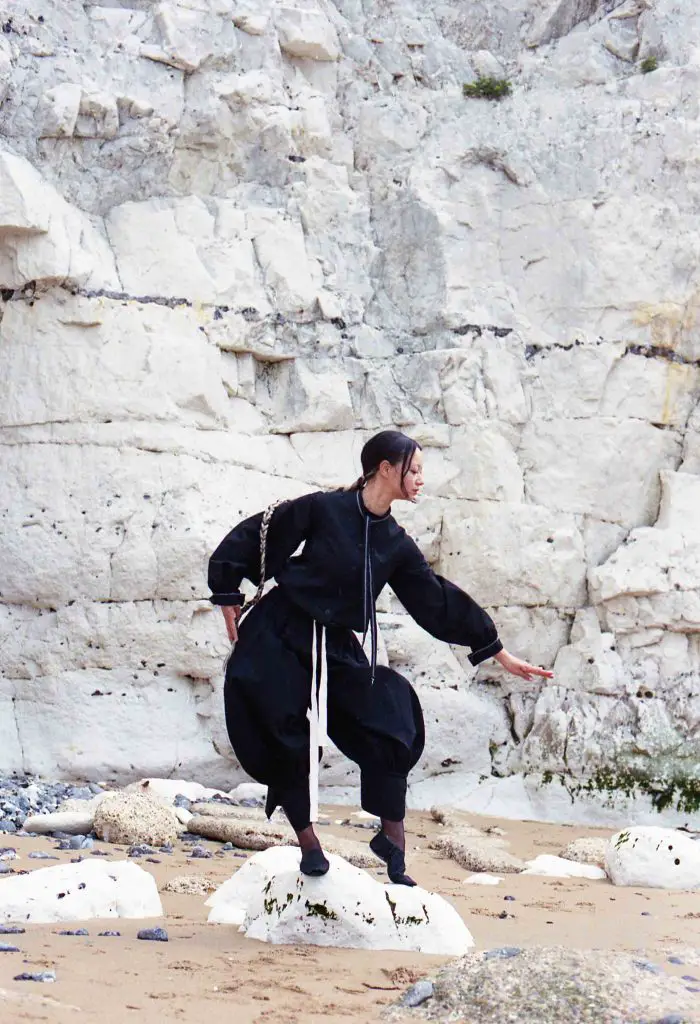 The solo route was not always Chua's dream. "As a cellist and ensemble player, my identity lay in my skill and my craft", she begins. "Releasing music as a solo artist, part of me didn't want to be seen at first. I had a lot of fear and detachment around making my face and name the focus of my artistic identity. Did I feel safe handing myself over to the world? Who was going to understand and nurture that?" 
"The membrane between myself and this record is completely porous", Chua says of the record, which is almost entirely self-written and produced. "But what's beautiful is that it ended up serving as a framework for me to be vulnerable about my experiences and find community amongst people who are like me. I didn't have that as a kid. This work has been a way to build a family, with music serving as the kernel at the centre." 
In friends and collaborators Tash Tung, Jade Ang Jackman, Tiger Hagino Reid and others, Chua found solidarity and resonance around her experience as part of an Asian diaspora, of yearning for acceptance and belonging from different hemispheres of her identity. "Holding space to affirm each other's experiences made me realise how important it is for me to be seen as who I am", Chua says. "Representation isn't just about putting a face up there. It's about the opportunity to have an imagination, to feel like you can actually inhabit the space that you want to be in". 
---
---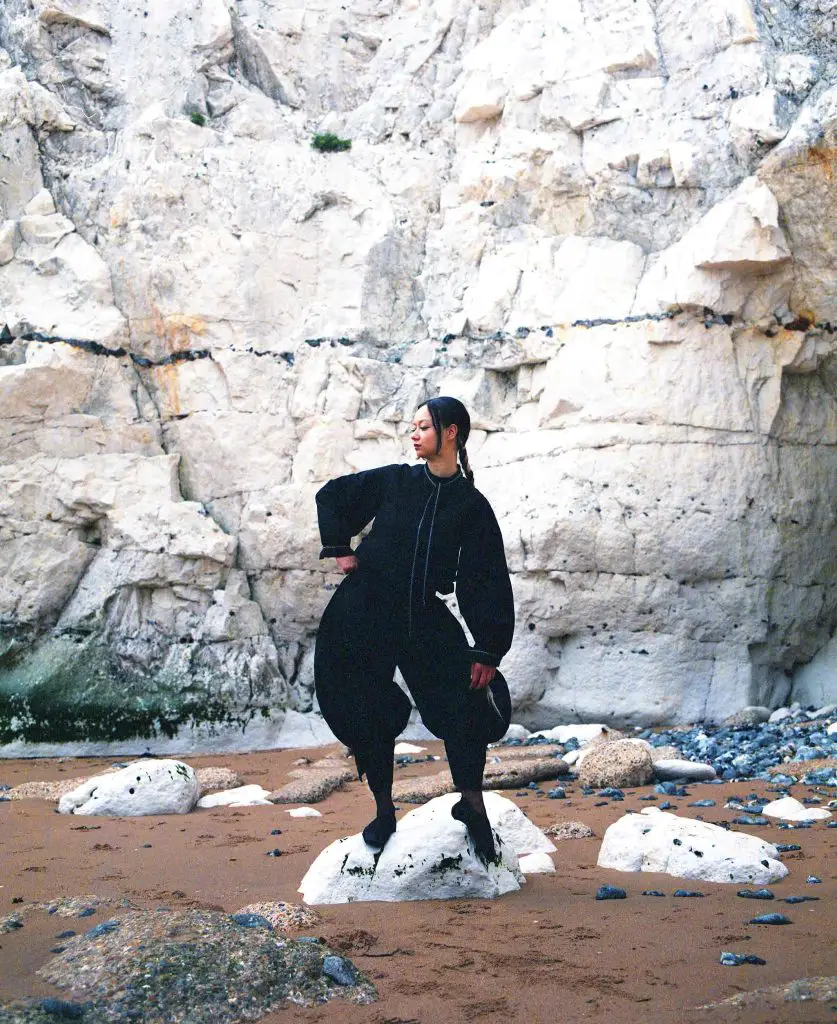 Cultivating a Chinese dance practice has been an important way by which Chua has found connection and meaning within her Chinese heritage. Taking up Chinese dance lessons over the pandemic, Chua found freedom in the fluidity and naturalism of the art form. "I did ballet as a kid but I was clumsy and awkward. It was a bit like classical music in that there were 'right' and 'wrong' ways to do things, and I didn't fit the ballet mould of grace and elegance. I found it really constricting, and became afraid of it." 
Finding Chinese dance later in life felt like coming home. "It was so much more natural", she says. "It's grounded in tai chi and martial arts, a way of moving that felt intuitive and physically affirming to me." In addition to dance, the friendship and mentorship of dance teacher Chantel Foo moved Chua profoundly. "It felt like we were creating and exploring a new language together through dance and conversation", Chua shares. "It was really special for me to have a relationship with a female Chinese elder, as I never really had that growing up."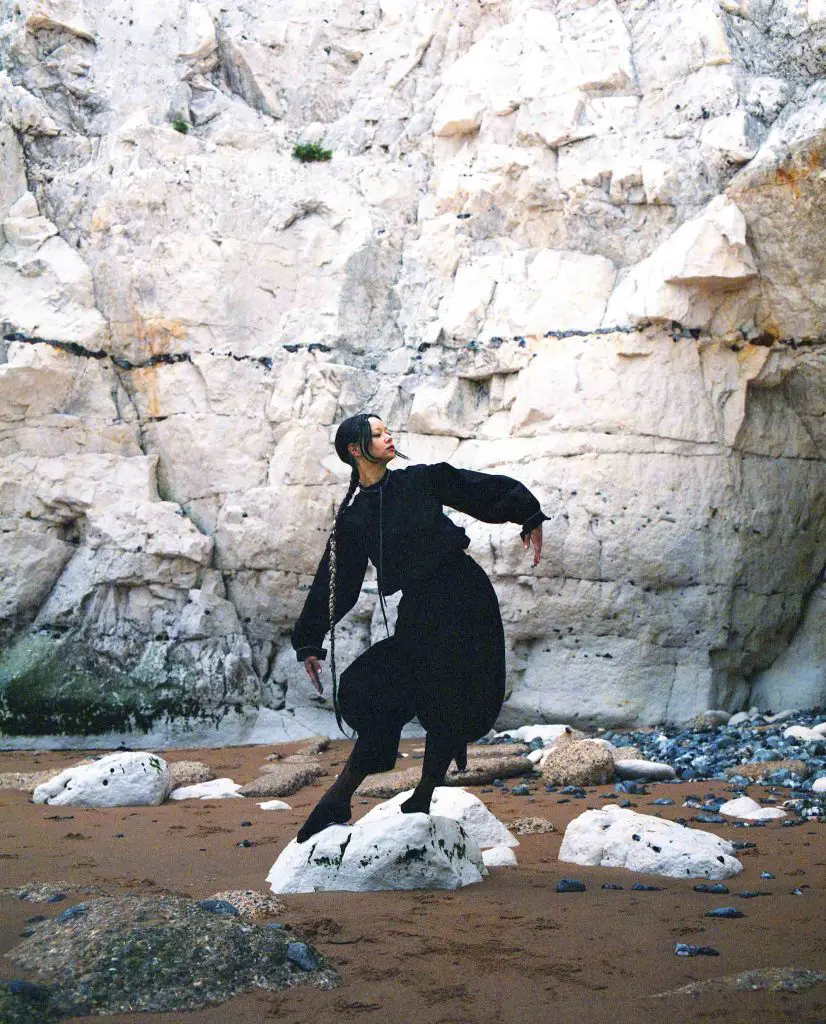 Dance is as much a part of 'YIAN' as the music, with Chua building elaborate visual worlds around dance and movement. Amongst strong visual references on the 'Echo' video to the Asian heroines of old Hollywood, including from the likes of 'Crouching Tiger, Hidden Dragon' and 'Lady Snowblood', Chua performs sensuous Chinese dance movements, handling in her palm a silken Chinese fan that she made herself out of bamboo and old silk scarves, physically embodying the push and pull of shame, generational trauma and the audacity of self-acceptance.
Looking back on the making of 'YIAN', Chua is comfortable with not having found neat answers to any of her questions. "What I have found is this wholly different way of seeing", she says. "It's this commitment to learning and uncovering, and knowing that my experiences are enough." Understanding and belonging will follow Chua wherever she herself goes. "Closure, for me, has arrived in a different form." 
READ MORE: TREMORS// Agar Agar are the French dance duo making video-game inspired electro