For Georgia Twinn, the past few months have been more surreal than most. "It's been really overwhelming", she says over Zoom from her family home in Essex. She pauses for a moment, before offering a comfortable nod: "But now I can express myself in whatever way I want". It's not hard to understand why the 18-year-old might be feeling a little stunned. Her stellar debut EP, 'Talk', released in February, filtered traditional pop tropes – iron-clad hooks, crossover ambitions, lush soundscapes, and taut and future-facing production – through a sharp new lens.
But the four-track effort also dismantled the sky-high expectations that have shadowed the internet star turned singer-songwriter since she accidently made noise via a TikTok meme ('Hit Or Miss') in 2018. The attention felt immediate and intense; as her social following rapidly grew, Twinn was trying to navigate the business while finding her voice. It would take her three whirlwind years to establish a clear musical vision.
Now, Twinn is looking confidently ahead towards the next chapter. Her latest single, 'Matty Healy' – named after The 1975 frontman and mouthpiece, whom she considers to be one of her idols – is undeniably an A1 pop song. It snares the listener with its biting, wickedly funny lyrics – and is every bit as self-assured as you'd hope.
"I'm finding influence in grunge-y sounds and guitar-based pop. It's allowing me to go harder and deeper with my style," she explains. "And 'Matty Healy' is just the start – I know how I want my music to sound, and I am finally making the real, raw songs that I like."
'Matty Healy' has just been released – how are you feeling about it?
I love this track. It was such a fun, easy and carefree song to write. It started off as a bit of a joke; I was chatting to the guys I was working with, and I told them about how the guy I was writing the song about did look like Matty Healy – and how I used to tell him that! I just knew we had to write this song.
"You were just a second-rate Matty Healy…" is a killer takedown of a lyric! Are most of your songs autobiographical?
Most of the songs I write are based on whatever's going on in my head or in my life, and I wrote this one when I was still 15, so it was quite a while back. I'm just super happy that we're finally putting it out there.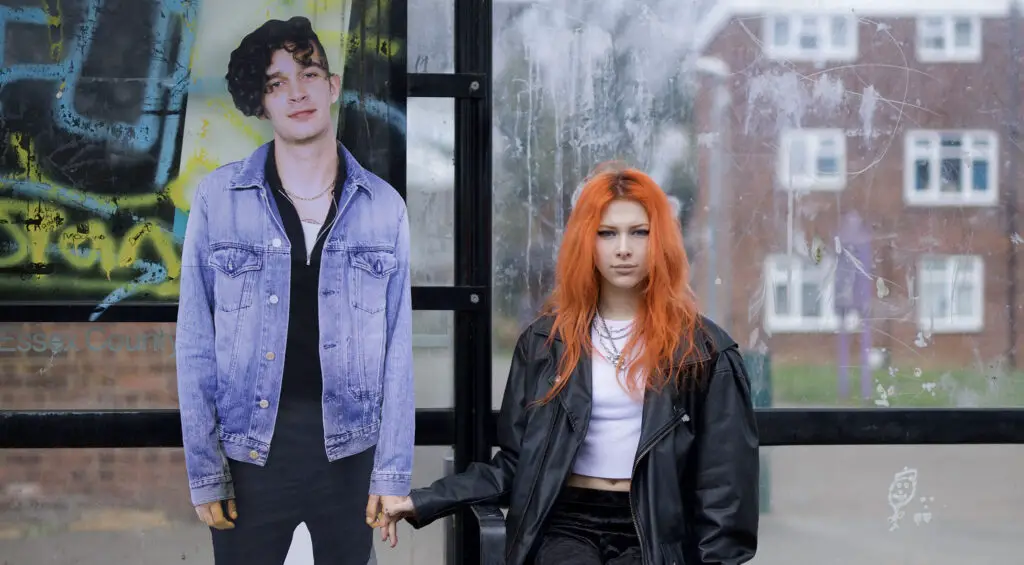 When did you first get into The 1975? Have you ever seen Mr. Healy and co. live in the flesh?
I first got into the band through my older sister. She got me into a lot of different artists while I was growing up, and for that reason, I looked up to her because she was always playing music. The first song by The 1975 that I heard was 'Girls', and after that, I started watching all of their videos.
When I saw Matty Healy for the first time I was like: "Yeah, I really like this guy…"; I think as an artist, he's just so cool and so, so smart. I haven't seen them live yet but I really want to meet them too – even having a conversation with Matty would be an absolute dream!
Who else would you consider to be your musical heroes?
The main person that I look up to is Lana Del Rey. I just discovered her music at the worst point in my life; when I was 11, I went through a really tough time, and her music helped me to look at things differently and helped me heal. I just love that she can be so vulnerable in her songs and her lyrics, but she's still so strong. I wouldn't be the person I am without Lana Del Rey.
You met Lana at Latitude Festival a couple of years ago. How was that experience for you?
I still can't believe that I was lucky enough to meet her. After I signed with TAP, I met with her manager and I was just talking to him about how much I love her – and then he sorted out tickets!
After I watched her perform, I told her about my journey so far and my experiences in the industry, and she was really patient with me and gave me little bits of advice. But I literally can't remember what I said to her as I just remember feeling so fucking nervous beforehand – I was shaking! I know that I told her that she is my idol, and she gave me a pat on the back and made sure I was fine. It was so surreal.
Your music, like much of Lana's early material, has been labelled as "dark pop". Is that a term that resonates with you?
I'd agree with that, as I've always been interested in the weird side of pop. Whenever I am in the studio, I always make a conscious decision to say to my producers and team that I want my style to be dark. I love the fun that you can have with it.
TikTok, specifically your viral 'Hit Or Miss' video, brought a lot of attention your way. How did you handle it all?
It was a crazy time. I even think that my Mum was more scared by it than I was. Obviously, she didn't grow up with TikTok and Instagram, so it was overwhelming to her to see the following count grow. But the only thing I found hard to cope with was sometimes that when I was 15, I suffered a lot of sexual harassment online from men. People were sending me horrible, creepy messages.
It sounds like you had a really hard time. How do you think it changed you as a person?
I think that it probably made me more cautious and aware of the types of people that there are online. Sometimes people aren't the nicest, but I've learned to deal with it because social media has been a part of my life for so long now. I've really developed a thicker skin as I am learning to not focus on the hate; it's all about what you feel in yourself, not about how other people feel about you.
Before you had even started releasing music, you'd already built up a huge online following. Have you ever felt like you've had to prove yourself more?
To me, it's all about those people that connect with my music; I know that some people won't understand it at all, but I don't necessarily feel like I have to prove myself to them. I just want people to notice that the stuff I write about is so real, and that I embrace being raw and honest in my music. I left school at 16 to pursue [music] and it was the right decision.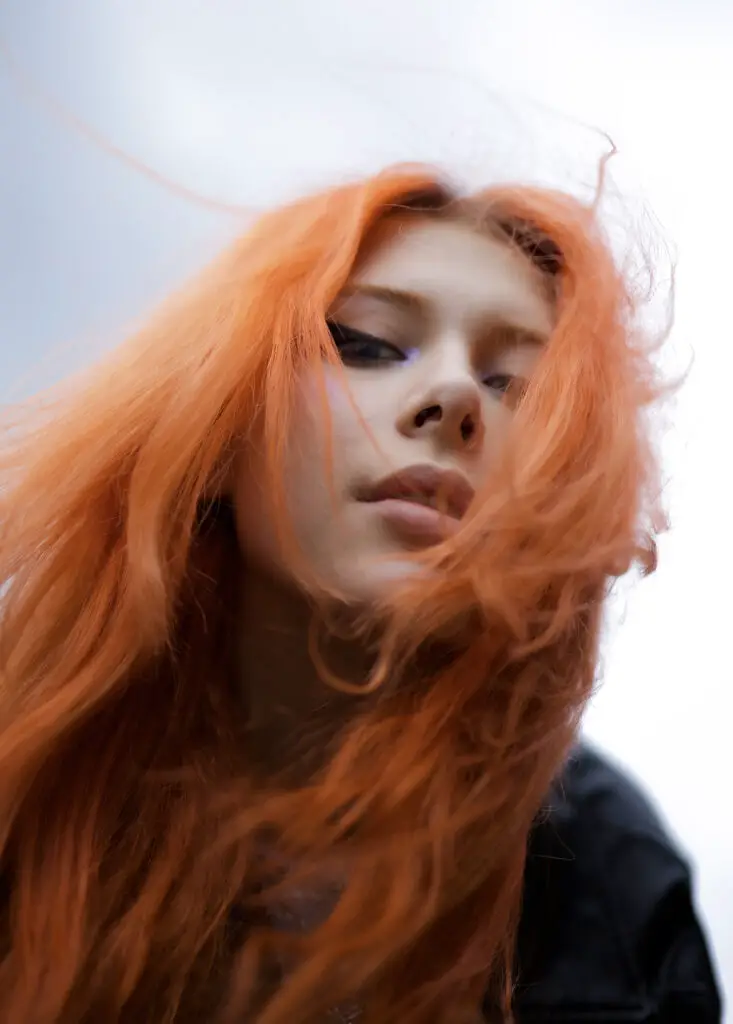 I read that you initially wanted to be a forensic scientist. That's quite the career change you've had…
That's true! I was always very good at science while I was at school, and I was really interested in the police, too. But deep down, I always wanted to do music. I just never expected for all of this to happen so quickly. Growing up, my mum couldn't afford guitar lessons, so that makes me even more grateful for the opportunities that I am getting now.
You released your debut EP 'Talk' in February. How have you found the response to it?
I truly couldn't have asked for a better response. I got a Radio 1 play which I was really happy about; I know that it's a bit childish, but I loved hearing my name on the radio! I genuinely have the best team as they are so supportive and want to help me grow.
I imagine that having that support system has been really valuable.
Definitely. the people around me really try to support me and lift me up. They have been patient in the sense that I was supposed to release the EP literally just as the pandemic first started, so I had to wait quite a while before I could put anything out. But the delay actually allowed me to find the space and time to to develop my sound further, which has been so important to me.
You're set to release more new music this summer. What can we expect?
I would say after listening to the first EP, take any impression that you got of my music and completely throw it away!