Last year, Aziya Aldridge-Moore built a Moog synthesiser from scratch in one afternoon: "That was fun! I had too many hours of downtime," she laughs, adding that she managed to do it while watching Spirited Away. It's that DIY spirit and compulsion to try everything that has defined Aziya's career, from teaching herself guitar at 10 years old to building a fanbase on social media. Gaining traction posting covers of tracks by artists including Grimes, Tame Impala and Angel Olsen on YouTube the 21-year-old began compiling an EP's worth of her own original music last year.
Keen to get a start on her burgeoning career, Aziya put a band together and was on her way to perform at the Windmill in Brixton when the lockdown was announced. Instead of being discouraged, she used that time to work on her music: "I was like, how do I still perform and do what I love? I took everything online and it was really cool that I could start finding an audience that loved the same music I did and were receptive. I was trying to keep busy during this weird, static time," she tells me over Zoom from her home in London.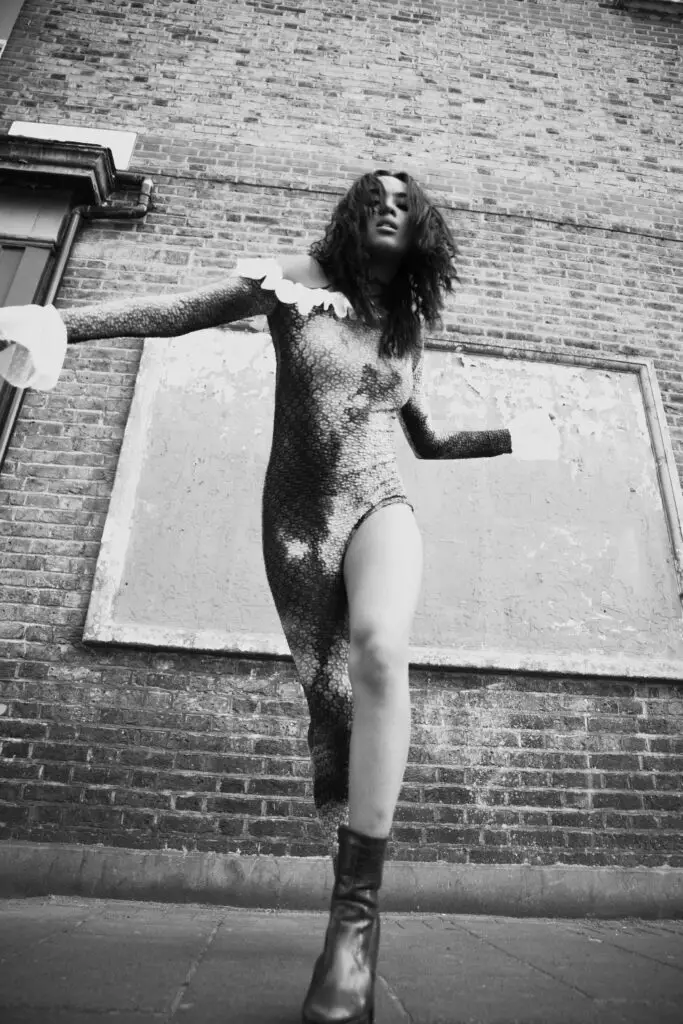 Aziya has spent the last year writing new material, performing to fans, running livestream series 'Across the Tracks' and promoting her forthcoming EP, "We Speak in Tides", a dreamy, indie, 70s-inspired collection of songs exploring the complexities of human emotions and relationships. Ahead of its release in July, Aziya has released two singles, 'Slip!' and 'Heaven For Me', both of which showcase her diverse musical obsessions. A self-taught polymath who co-produced her EP, Aziya is a proud music nerd with influences that span genres and decades, including Prince, The Doors and the Yeah Yeah Yeahs. 'We Speak in Tides' flows through those influences, underpinned by psychedelic 70s energy and distorted guitars. A recent Instagram live with artist H.E.R. for her 'Girls With Guitars' series cemented Aziya as one to watch.
Social media has been integral to helping Aziya to get noticed: "TikTok is a crazy world in itself," she says, "The connections you can make and the people you can reach is a whole new way." While she's managed to navigate TikTok and YouTube, Aziya was skeptical at first: I'm an indie artist. I make rock, indie music. I didn't even know if people would like what I do. I wasn't sure if people would be receptive to me doing covers of Tame Impala or Kate Bush, but it's quite exciting to see that there is a hunger for that rock, indie, guitar-based sound."
The frame of reference for many current, young alternative artists, like Beabadoobee and Chloe Moriondo, is the alt-rock musicians of the late 90s and early 00s. Aziya, however, sits distinctly in a decade long before she was even born. "I am trying to write quite contemporary melodies underneath gritty guitar, distorted bass tracks," she says, adding that her inspiration is, "More like the 70s. Whether that's Ebo Taylor or The Doors, it's been inspired by that." She also references Kurt Cobain directly on 'Heaven For Me'. "You kind of have to, he's a legend!" she laughs.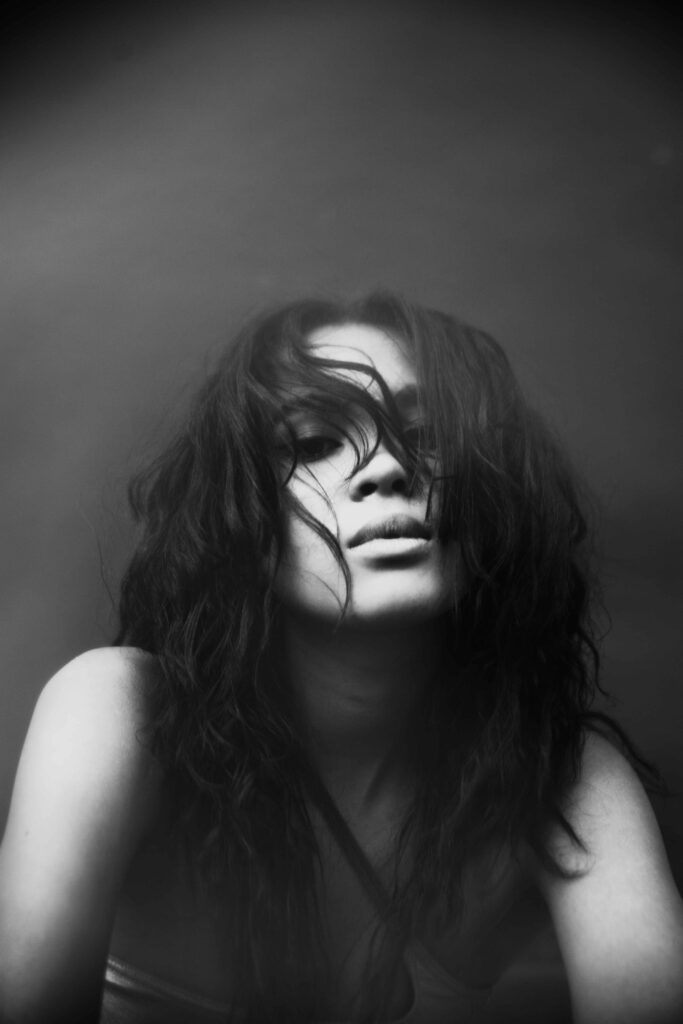 Her love of music comes from her parents, who weren't discriminatory with what they shared with her: "In my household, I was growing up with so many different types of music. Stevie Nicks, System of a Down, Prince, there were so many diverse sounds for me to listen to and explore," she says, adding that her parents were supportive of her budding career: "My mum got me doing guitar lessons. I was singing a lot, and it was a way of having something to accompany myself. I took what I was playing on guitar and I was doing a bunch of voice notes, but I got fed up of having these really tinny voice notes on my phone."
That's how Aziya started producing, learning how to craft her own work and put together a full body of music. "I'm just a bit of a control freak. I need to get this particular sound out and know what's going on with my music," she says. Despite that need for autonomy, there are artists she's desperate to work with when the world opens up again, like Automatic, formed of three women from LA: "They're really exciting. It's a really 60s sound with a really modern take. I'd love to collaborate but they just seem like they're doing something really exciting!" She says, adding that she's down to "collaborate with as many people as possible," particularly St. Vincent: "She's so cool and her new album is so immersive," she smiles.
For Aziya's recent singles, 'Slip!' and 'Heaven For Me', she released her first-ever music videos, both dreamy and kaleidoscopic. She's been enjoying experimenting with visuals: "Having my vision come to fruition is pretty exciting, and seeing people respond to it so positively has been cool. I love the visual side of it too, because it's no longer just about the sound of things," she says, adding that music videos are a lost art: "I think it's important to create a narrative with who you are as an artist, not just through your lyricism or sonics of your tracks but visually. I want a resurgence of music videos. It's important for people to maintain the creativity and the storyline."
Aziya's career, while briefly stunted, seems poised to take off in the coming months, with the release of 'We Speak in Tides', a spot on BBC Introducing, and her ongoing livestream series. She teases a second EP and a potential full-length, too, but more than anything she's excited to get out and play shows, both a headliner in July and a series of "guerrilla gigs" in random locations: "My favourite thing is performing and playing live. It's a whole other thing and I'm so excited to have an actual crowd and have that part of music brought back. I'm hoping by June to be doing a few gigs around London so I can meet my mailing listers and followers. I'd do gigs literally anywhere at this point so I can meet my fans," she says. Aziya is determined, but more than anything she's excited for the future, and it seems like nothing is going to slow her down.