Bea Kristi – AKA Beabadoobee – began her career in her bedroom and via hallucinogens and close introspection, she's ready to take it back there. Sparked by a memory of an imaginary kingdom that she invented as a kid, the pandemic gave her and long-term friend/bandmate Jacob Budgen the time to hunker down for her second album, learning how to spend time in her own world and space. Not seeking a rush of new energy so much as learning to heal long-suppressed emotional wounds, the message from the title is clear; this is Bea's world, in all its messy, beautiful glory, and she's kindly inviting us to take a trip within it.
If debut, 'Fake It Flowers' proved that Beabadoobee could do stadium-rock angst, then 'Beatopia' somehow feels both wider-ranging and noticeably more intimate. Similar to Lorde's 'Solar Power' in its prioritisation of vibes over bangers, the broadly acoustic content might at first seem underwhelming, less immediate than its predecessor. But with a few listens, the layers unfurl, revealing a maturity and dexterity of an artist who doesn't need to shout to be heard.
She's still entombed in the nineties, but her crate-digging has gone a degree deeper; the gentle bossa nova of 'Perfect Pair', the sweet, Robert Smith-esque 'Picture Of Us' (surely an intentional nod?), the guitarline of '10.36' that could be used to smash a whole field full of pumpkins. On 'Tinkerbell Is Overrated', you immediately assume that she's been inspired by the retro-flecked garage of PinkPantheress, but when you check the liner notes, you realise that it's actually the woman herself, conjured up like some kind of angsty magic.
Beabadoobee has always worn her fanlines proudly, but through her distinctly-delicate voice and endearingly honest take on self-healing ("Don't think I'm over it/like how I said I was"), she can rarely be accused of pastiche. There are some small exceptions to the rule; 'Lovesong' feels a little like a less-refined version of closer 'You're Here, That's The Thing', while 'Fairy Song' risks sounding a little too much like a reworked version of the 1975's 'The Birthday Party', dragging under the influence of labelmate Matty Healy's co-producing hand. It's a pleasingly whimsical return to the fuzzy aesthetics of her earlier work, but opening track 'Beatopia Cult Song' is a much better example of how to borrow from their twinkling new-age indie palette, a concept setter that fits the album's broadly refined take. Small niggles in an otherwise pleasing record, Bea has proven herself more than capable of longevity. And in the moments where she really trusts her own imaginative vision, her world feels like a pretty magical place to be. 
Buy 'Beatopia' on coke-bottle green vinyl for £19.99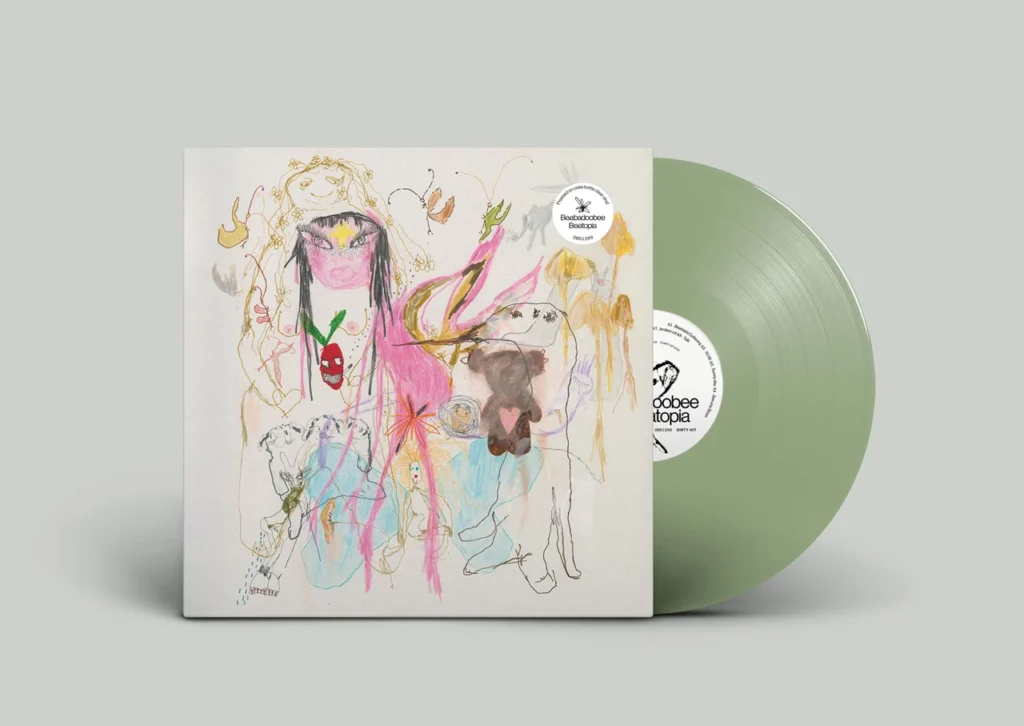 READ MORE: Beabadoobee interviewed: "There is just something about nineties culture that is so cool and interesting"