In the opening seconds of Metronomy's 'The English Riviera', seagulls caw and waves cascade like white noise on the shore. Strings drift in and a bass line begins its clean, sleek ebb and flow – a buoyant, articulate pulse that will swim through the whole album. Ten years since its release, it's still an opening that swells with anticipation: a vast horizon of polished, languorous pop.
Until 2011, Metronomy – the project of multi-instrumentalist Joe Mount – largely made brash, frenetic, colourful electropop. 'Pip Paine (Pay The £5000 You Owe)' and 'Nights Out' both brimmed with angular zig-zags of synth and bass, opulent with the squelchy, chaotic nocturnal adventures of Brighton and London. While these releases appealed to my teenage self hunting for music blog treasure (I still have the excellent Micachu remix of 'Radio Ladio' on my iTunes), there's something about Joe Mount's homecoming to Torbay in Devon for this third album that solidified what was special about Metronomy.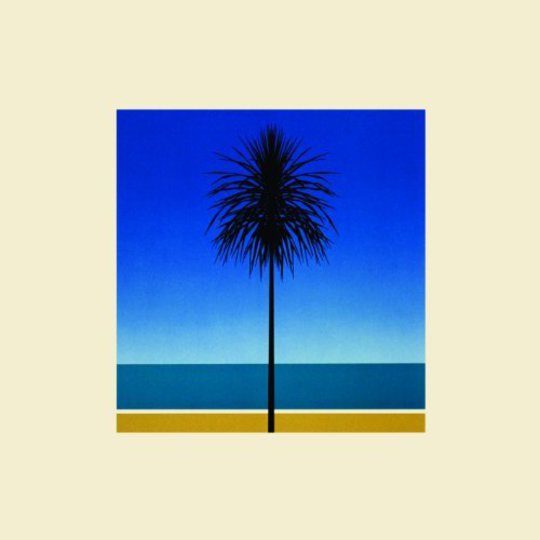 Partly, of course, it was simply that it was a record that spoke to my reality. Growing up on the British seaside is a strange thing. As a kid, it was magic in many ways – on the Isle of Wight we had sun-flecked summers dancing in the sparkle of sea, collecting seashells, sand between your toes, ice lollies melting sticky down your arms. But as I got older, I felt frustrated by being there too. The UK's seaside towns are often not glamorous; they showcase the wear and tear of decades of neglect from central government. Getting older, I noticed more how the paint peeled and folded on the walls of abandoned tourist spots.
In an interview with The Guardian at the time, Mount pointed out that party music was already ingrained in the DNA of places like London, but further afield in the UK such scenes had not really been able to develop: "Where I'm from, if you're into music you really struggle. There are no venues, no bands, no scene. I wanted to make music like that for the people I grew up with."
Nightlife and concert venues were basically non-existent where I grew-up, and so we waited on warmer months for occasional beach parties. Still, I always had the sense of being far away from where life was really happening (of course, maybe that was a specific result of being on an island with a literal body of water separating us from something bigger, not least while I was trying to understand my identity as one of very few brown people there).
Coastal grooves for the British seaside might seem a weird prospect, but 'The English Riviera' is aural magic. Even the somewhat lukewarm Pitchfork review noted the "seductively contented vibe." There's an encompassing warmth to it. Channelling yacht rock, funk and an undercurrent of that lush, jerky indie pop Metronomy did so well, this is the sound of savouring the sun on a slow, hot day because you know how rare it can be; going to dance with your friends at your terrible hometown bar and having a laugh; getting crushes on people that make your chest ache.
This album came out the summer before I went to University: a time when I was fearful but excited for the future, while also afraid of always feeling stuck in that town that was "the oldest friend of mine". The slow waltz of tracks like 'Trouble' spoke of the kind of romance I had not yet experienced, but dreamed of for its devotion in the midst of mundane arguments – and, a few years later, 'Everything Goes My Way' was the eerie balm to my first proper heartbreak, played in a bittersweet, demented loop. When the days get long in summer, 'The Bay' still soundtracks so many silly nights full of glorious possibilities.
It's an album brimming with delicious basslines singing the possibilities of West Coast American sheen and pastel blue skies and glimmering lights, sure, but it's also an album with playful riffs of distant organ and strange orchestral trills like you're walking through the flashing saturation of the arcade on your small town pier (on the shuffle of 'The Look' and the heady, euphoric rush of 'Love Underlined'), or laughing when a seagull steals your mate's chip while you sit on shitty deckchairs, squinting in the sunlight. It's occasionally even the sound of feeling more than a little spooked by the Punch and Judy show.
There's a distinctively local sweetness to 'The English Riviera' in the delicate riffs, the lovelorn lyrics, the strange and angular good-time anthems. To me, it sounds like yearning and possibility – something which is maybe embedded all the more in the bones of those of us who grew up on this country's coasts, dreaming about summertime.
---
Like what we do? Support The Forty-Five's original editorial with a monthly Patreon subscription. It gets you early access to our Cover Story and lots of other goodies – and crucially, helps fund our writers and photographers.
Become a Patron!