Nobody is having an easier time staying in than Rivers Cuomo. In fact, the Weezer frontman was never that keen on going out in the first place: "I really love staying at home all the time. I don't have to give people an excuse why I don't want to go to this or that event," he laughs, although when we talk on the phone, he's actually out, taking his daily walk to the beach. He says he's enjoying quarantine more than ever, only really missing one thing. "I can't wait to go see Shakespeare again at the Royal Shakespeare theatre in Stratford-on-Avon. I just love that whole area, the Cotswolds."
Weezer were supposed to have a busy year. Between the release of 'Van Weezer' and the international Hella Mega Tour with Green Day and Fall Out Boy, there were a lot of plans to cancel. Still, Cuomo has had a more productive year than most. First, he released over 2,600 audio files to his fans: demos of songs, voice recordings, random notes. He dropped the files via a webstore he had built as part of a web programming class, not even checking the content. "A lot of it wasn't properly labelled or titled or tagged. All these random voice notes from my phone or from voice recorders from 20 years ago or even cassette tapes. I was like, I don't know what's on here! I hope it's not too bad." He asked his fans just two things: not to share them, and to let him know if they found anything inappropriate. He says they were conscientious, quickly combing through every file and letting him know there were a few he'd probably want to delete.
Involving Weezer's fans in their music is something Cuomo has done since the band were working on 'Maladroit' around 2001. "That was when the internet was a kind of new thing for us. We'd come home from the studio at the end of the day, put it up online and see what everyone had to say." His fans are notoriously difficult to please, and he found that, while they were happy to help organise the demos, they were not satisfied. "Within 24 hours, I see people posting in my chatroom, 'I wonder when he's going to put out the 'Pacific Daydream' demos'. They're always hungry for more. My first reaction is frustration," he laughs, but says he's happy that, after almost 30 years and 14 albums, they still want more.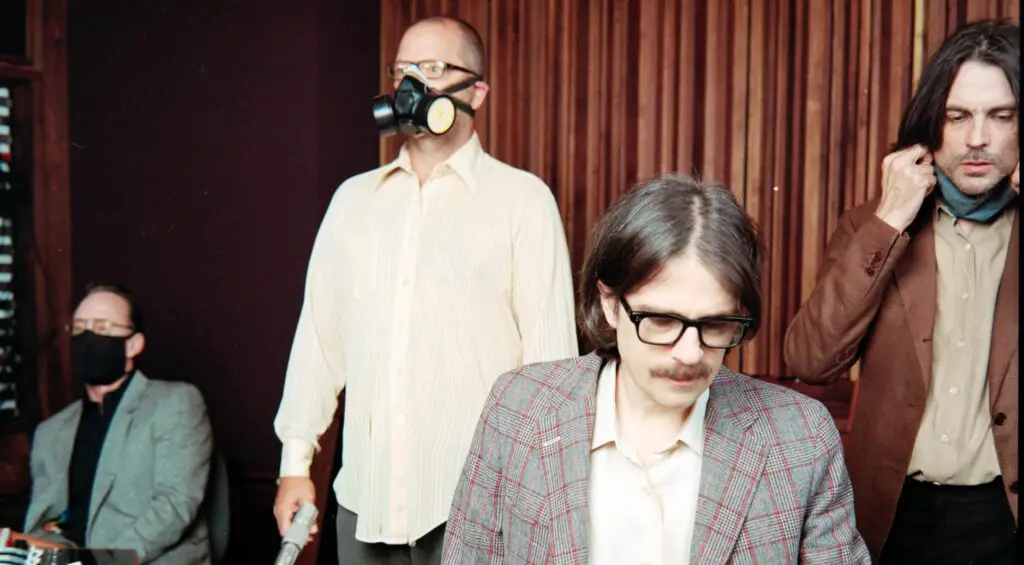 Their greed is matched only by Cuomo's output. On January 29, Weezer released 'OK Human', an album of introspective lyrics soundtracked with a 38-piece orchestra. Drawing on classical inspirations, it's an ambitious project with personal touches. Its lyrics, which deal precisely with being alone, are very 2020 – something Cuomo says is pure coincidence. "Most of the lyrics were written during 2018. Maybe 10% was written during the lockdown," he tells me. Weezer started putting 'OK Human' together in 2018, recording the strings at Abbey Road. Just as they were finishing, however, they got booked onto Hella Mega. "We realised, we just made this classical-influenced album with strings and orchestra and piano. If we're going to put that out and go on tour with Green Day, that just doesn't make sense."

They put 'OK Human' on hold and immediately started work on 'Van Weezer', wanting to "make a real stadium rock album with shredding guitars and blow those bands off the stage". After putting the finishing touches on 'Van Weezer', however, everything was cancelled – making a big stadium record redundant. "We realised we just made the worst possible album for a lockdown. We couldn't even play together as a band to promote that album!" he laughs. They went back into the studio to finish up 'OK Human', releasing it to comments that it was perfect for the moment. "It's weird for me because everyone is telling us they think the album was written during the lockdown for the lockdown because they really relate to it, the way they have to live now, but that's how I am all the time! That's how I feel all the time."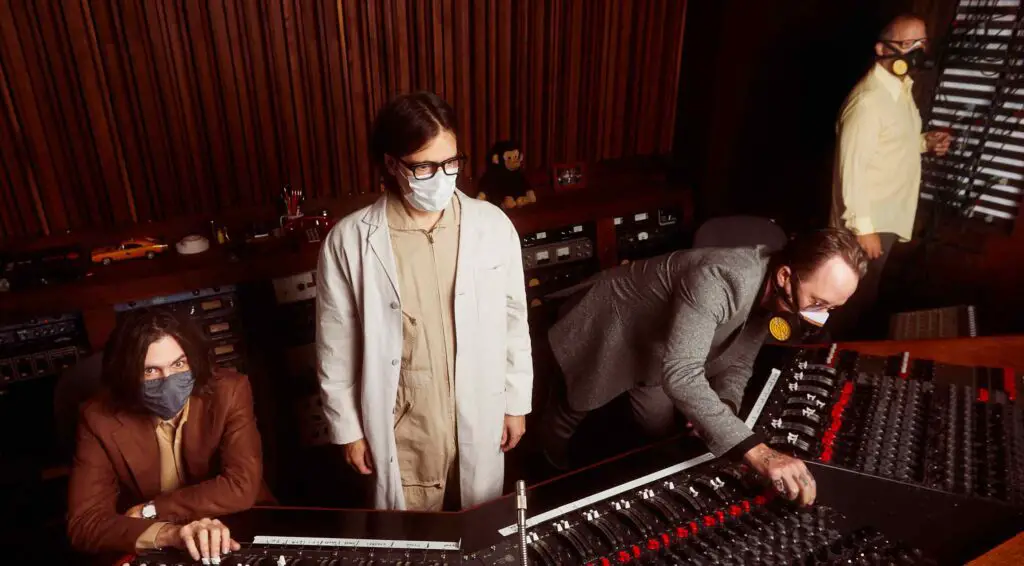 Cuomo touches on something that's been a common thread throughout his life: he has spent decades cultivating his loneliness as fuel for his work. Weezer's music, even in occasionally corny packaging like 'Pork and Beans' (from the "Red" album) or 'Beverly Hills' ('Make Believe'), deals explicitly with the real awkwardness that Cuomo feels trying to fit in with other people. Those threads remain throughout 'OK Human', too, with direct, personal references to his solitude. It's reminiscent in parts of 'Alone: The Home Recordings of Rivers Cuomo', a collection of demos released in 2007 and recorded entirely in his home – long before he was forced to stay there. He's always felt aware that he's a little bit different, and that painful awareness is evident on 'OK Human', too.
"As I was writing 'OK Human', the lockdown hadn't started, so I was still in this place of feeling really sorry for myself as an introvert," he confesses, adding, "One of the things that's most painful for me is the feeling that I'm missing all this fun social life out there. I think, 'Man, if only I was outgoing, I could go out and be a part of it and I would have so much fun and great conversations and exciting relationships,' he says, adding that in the last year he's found comfort in everyone else's isolation: "I didn't have that FOMO, because I knew there was nothing going on out there. I could just relax and be at peace as an introvert, because everyone else had to be one too." He was uniquely equipped for lockdown after decades of cultivating his loneliness as fuel for his work. When we speak, he's just returned from a 10-day silent meditation retreat, which he says can be painful, but beneficial: "You come out just a little more spontaneous."
It's clearly working for him: 14 albums down, and Weezer are far from done. In May, they will finally release 'Van Weezer', but despite releasing two full records and over 2600 demos in the span of a year, they have the next phase planned. "We're working on a four-album set right now. I think they're going to be eight songs a piece. They're called Spring, Summer, Fall and Winter and together they're called Weezer Seasons," he says, telling me that the first one will drop on the first day of spring 2022. On top of that, he's working on a movie musical called Buddha Superstar with the Broadway producer responsible for the Green Day musical. "It's something I've always wanted to do, and I can't believe it's taken me this long. I think I just needed somebody else to come along and really encourage me," he says.
The response to 'OK Human' in many ways echoed the reception of most Weezer albums, with reviewers questioning whether Cuomo is "trolling" his audience. Fans know that this is Cuomo at his most sincere, but it seems like nobody will ever quite get Weezer. You've got to wonder whether Cuomo, after so long, is finally finding some peace in being a little bit weird. Is he over trying to be accepted by everyone? He thinks for a minute: "I think I've really accepted the fact that I am just really different from most people. It doesn't matter how hard I try, I'm never going to be a mainstream artist. My brain doesn't work that way. Better to just be the best version of myself."
'OK Human' is out now.