It might sound far fetched but Rose Gray can remember the precise moment she settled upon her sound as a solo artist. "I was on the dancefloor at 'Soul Train' – a clubnight at the Bussey Building in Peckham – and that was it," the 23-year-old East Londoner smiles, speaking over Zoom from her home in Walthamstow. "Right there and then I decided I wanted to make huge, soulful choruses you can dance to."
If Rose makes it sounds simple, she's made it look even easier with her debut mixtape. Currently scheduled for release early next year, 'Drinking, Dancing, Talking, Thinking' is brimming with big-hearted, 90s-leaning dance-pop, and is therefore the perfect antidote to the utter hellscape that has been 2020. "If you're feeling low, I'll come and lift you up," she promises on third single 'Save Your Tears', over syncopated piano and beats so brilliantly baggy they could give Bez PTSD. Not too shabby for an artist who only six months old when The Haçienda finally closed its doors.
Rose has her stepdad – whom she affectionately refers to today as "Pops" – to thank for her knowledge of 90s classics. Radiohead, Massive Attack, Portishead and Moby were all on heavy rotation growing up, alongside more leftfield choices like Smoke City and former Mercury Prize-winner Nitin Sawhney. Though Rose is the first to admit she didn't fully appreciate her musical education at the time. "I had this big, soulful voice as a tiny little child and I was obsessed with pure pop, but my Pops loved Beth Gibbons of Portishead. Not that he was a pushy dad at all, but he was like, 'Rose, this is the direction you should go in.'"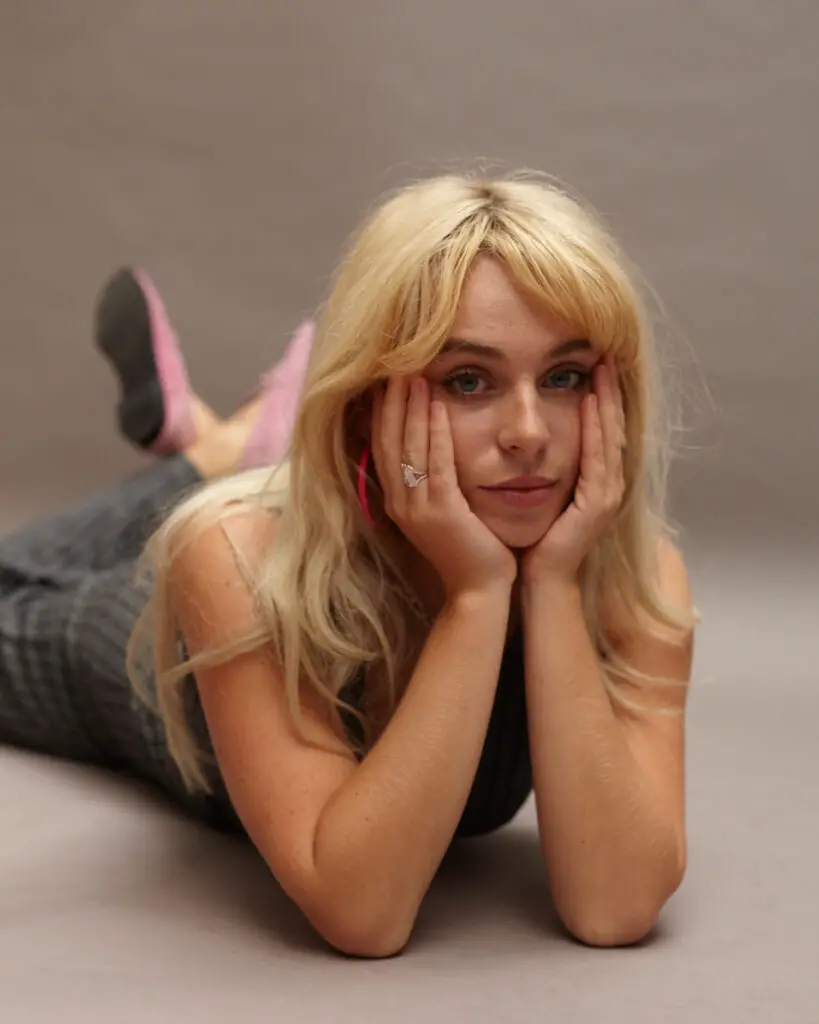 Born and bred in E17, she only has fond memories of her childhood, and speaks warmly of trips to the market with her parents, and of Sundays spent watching greyhounds speed around the borough's long-since-closed dog track – the same stadium where Blur famously shot the now-iconic artwork for 'Parklife'. "I really love my area, but it is quite a confused little place because it's quite close to Essex," she smiles. "And at school with you were either one or the other: a real East Londoner or quite suburban with different prospects for your life. I definitely decided that as soon as I possibly could I would be making my way in the city."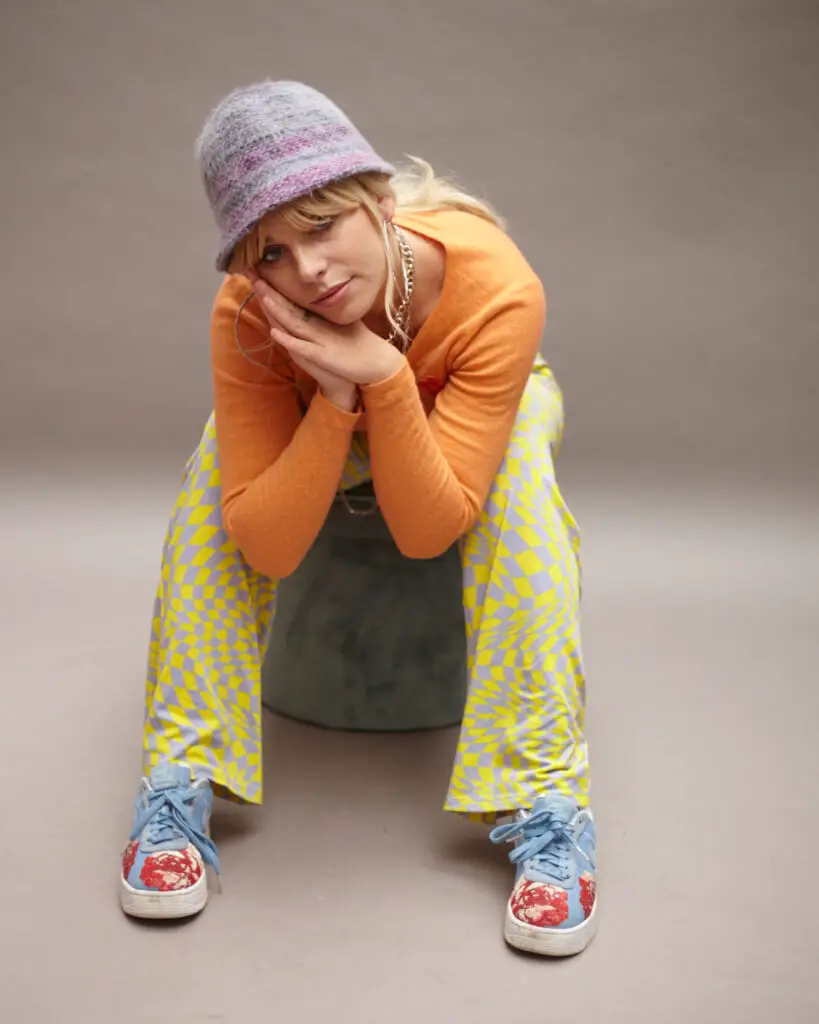 You could argue this desire to make an impact is hereditary: both her mum and stepdad are jobbing actors after all, and – being the oldest of five – much of Rose's childhood was spent socialising with her parents' friends, many of whom were also actors or musicians. "I think I just thought that everyone was in the arts somehow?" she shrugs. "Like that's what everyone did." But compound that upbringing with the eerie focus that she credits to being a "textbook Capricorn", and it feels like Rose was always destined to push herself to the fore.
"Seriously, my tunnel vision is almost quite dangerous. I was quite dweeby at school, always wanting to spend hours on projects. And I was sporty as well. I used to train a lot, do cross country and play football for a girls team, so I was quite driven with practise. And I always wanted to win things. So it hit me hard when I left college and I realised I was no longer the little star at school with a really good voice. Suddenly you're in this massive pool of brilliant people and you need to work out who you are and what you want to do before you can make anything happen."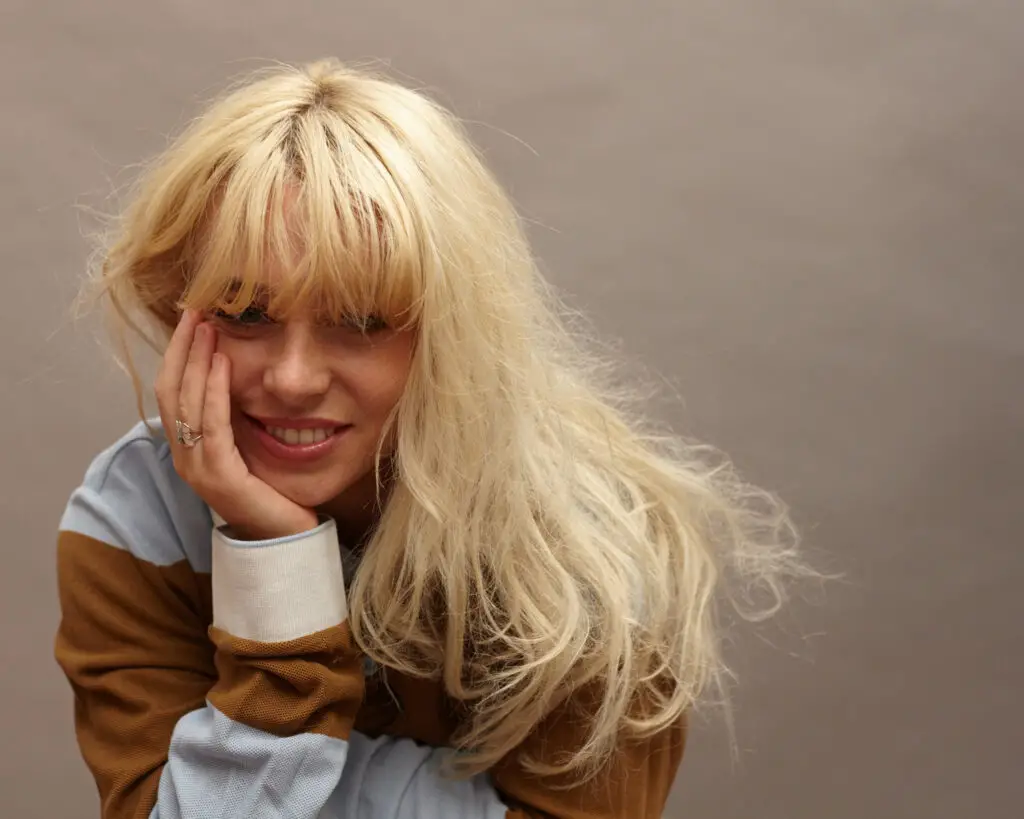 After dropping out of her Performing Arts course, she focused on finessing her songwriting, though it was still to be some time before her epiphany at the Bussey Building. Even looking back on 2019 singles 'Good Life' and 'Blue', Rose confesses to feeling removed from the pared-back, jazz-influenced sound. "I think I took myself a bit too seriously with the other releases. Because I've got a soulful voice it was easy for me to lean into that neo-soul and jazz influence but actually the music I love to listen to, and the music I like to go out to, is quite different. My manager was like, 'Rose, you want your music to reflect who you are.' And I feel like this mixtape is 100% me."
Recorded over the last year and half with long-term collaborator Frank Colucci plus Rob Milton (Arlo Parks, Easy Life) and Mark Ralph (Georgia, Jax Jones), the seven-song collection solidifies Rose's status as a rising star, and one who isn't too proud to wear her reference points on her sleeve. Joining the Madchester swagger of 'Save Your Tears', the balmy dream-pop of 'Same Cloud' channels the swirling rhythms of 'Screamadelica' while 'Easy' features the sort of rave piano last seen on Strike classic 'U Sure Do'. And that's before you even get to her uncannily faithful version of Saint Etienne's 'Nothing Can Stop Us,' her latest release.
"Sarah Cracknell, the lead singer, is just incredible," Rose says of the rationale behind her choice of cover. "I actually grew up loving Dusty Springfield, and Sarah reminds me so much of a 90s Dusty in her inflections. And also I just love that song because the focus isn't even really on the melody, it's more on the strings and the breakbeat. I just really hope St Etienne like it!"
Perhaps the most striking track is 'The Best Thing', a sweeping ode to lost love that pairs a piano motif reminiscent of Sebastian Tellier's on 'La Ritournelle' with epic, 'Unfinished Sympathy'-esque strings. The latter comparison is no coincidence either – when I mention it, Rose cites the 'Blue Lines' single as her favourite song of all time.
"My goal is to go even more Massive Attack-y further down the line, with more emphasis on classical influences and strings. But at the moment this balance feels right. I just think it's such a beautiful thing to be able to dance to music with classical elements. And maybe that's been a bit lost in a lot of today's dance music, because it's all so programmed. I'm very keen on live instrumentation, because it's very raw, so I'm making sure that I don't lose sight of that when I'm trying to get people dancing."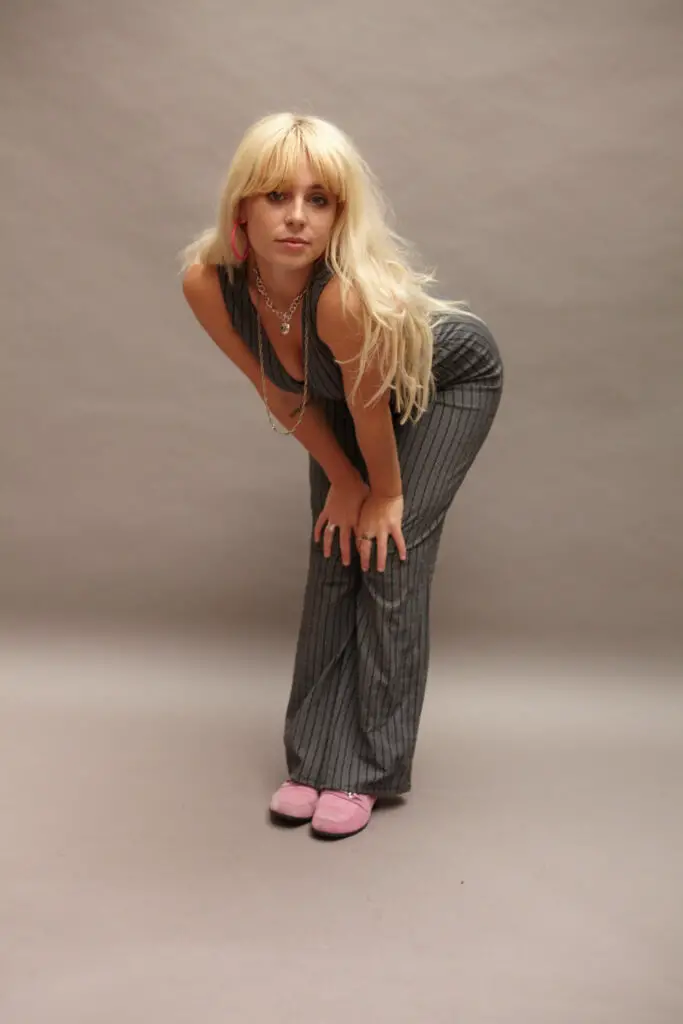 The idea of communal euphoria is extremely important to Rose. After all, it was through her college friends that she first discovered clubbing. "My mates are amazing," she gushes. "They are every shape and size and sexuality and they opened my eyes to the nightlife in London. One of my friends is part of the Pussy Palace crew. I've never seen so many beautiful people in one place, and there are no rules other than you're not allowed to take pictures in there. At the door they're like, 'This is a safe space, and you have to respect everyone.' It's honestly one of the best nights out in London."
With nightclubs still closed and crippling curfews imposed on pubs as part of the Government's response to tackle COVID, opportunities to party are few and far between, and, like many avid clubbers, Rose has been finding this new life of confinement particularly trying. "You know, the happiest moments of my life have been on the dancefloor with my friends," she sighs, adding with a laugh, "And probably some of my worst moments too. But [clubbing is] such a massive part of my life and who I am, and I'm not ready to give that up yet."
One thing's for sure: once it's safe to return to the dancefloor, we can rely on Rose to provide the perfect soundtrack.