Even through a Zoom screen, Sinead O'Brien is magnetic. She has the quiet energy of someone with a fast-flowing stream of ideas running through them at all times, thoughtful and considering, with an excited energy for whatever the topic of conversation happens to be. It's precisely this that allows her to keep so many plates spinning at once: a day job at Vivienne Westwood, a forthcoming EP 'Drowning In Blessings', and, when there's not a global pandemic on, a healthy touring schedule. She exudes a feeling of constant motion that seems to allow her to devote herself to many things equally.
She's not one for sitting still, and certainly not one for cosiness, which is instantly communicated by the energy of her spoken word-style post punk. On tracks like 'A Thing You Call Joy' or the more recent 'Strangers In Danger', she skips through her own lyrics like a playground, always conscious of the next beat and always ready for it. "I think it stems from wanting to reach out a bit and get to bigger cities which is what I always felt when I was a kid," she explains. "It doesn't really mean that you're abandoning or leaving behind the homeliness of what has come before, it's like a grasping for, reaching a bit further. I think that reflects in a personal growth as well as environment. I'm not one for cosying up on the couch — no. I just feel a bit slow and sloppy if I go into that frame of mind. I'm not into it." When I ask how she's combatted that feeling during lockdown, she says, not really joking, "I put my shoes on and go to my desk, which is at a right angle to my bed!"
It's this determination and self-knowledge that has carried Sinead to where she is today. Originally from Limerick, she moved to Dublin to study a fashion design degree, after which she moved to Paris to work for John Galliano. It was there that she began writing — "I just started jotting down these diary entry-style pieces; some of them were fictional and some of them were more lyrical and poetic" — and through reading them to friends when she came back to London the following year, moved towards putting music to them. "Quite naturally, friends started playing along with them when we would have parties or get togethers, and then I thought I needed someone to actually do this with me." She met her now-guitarist Julian Hanson "by chance on a dancefloor, in the nick of time."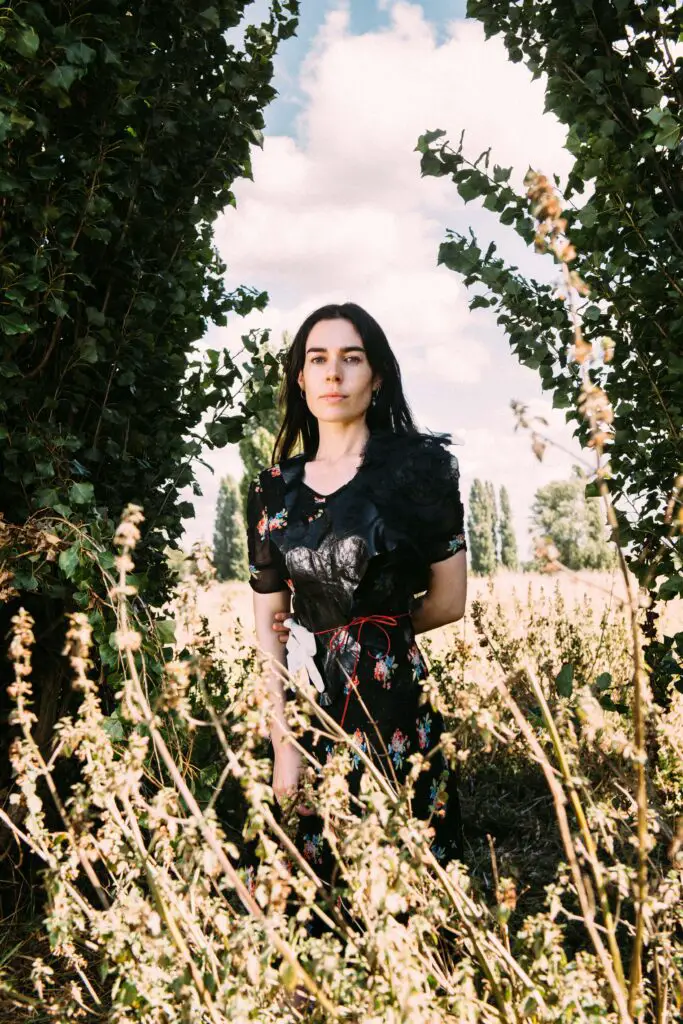 When listening to Sinead's music, it seems to spill out of her quite naturally. It feels rounded, with an awareness not only of the rhythm and melody of her spoken words, but the physicality and presentation of them before an audience. For her, words take centre stage: "I work in a solitary way on the lyrics and I get somewhere on the form that I feel like it can stand on its own. Only when I can read it with a rhythm and a bit of melody on my own do I then feel ready for any sort of musical collaboration."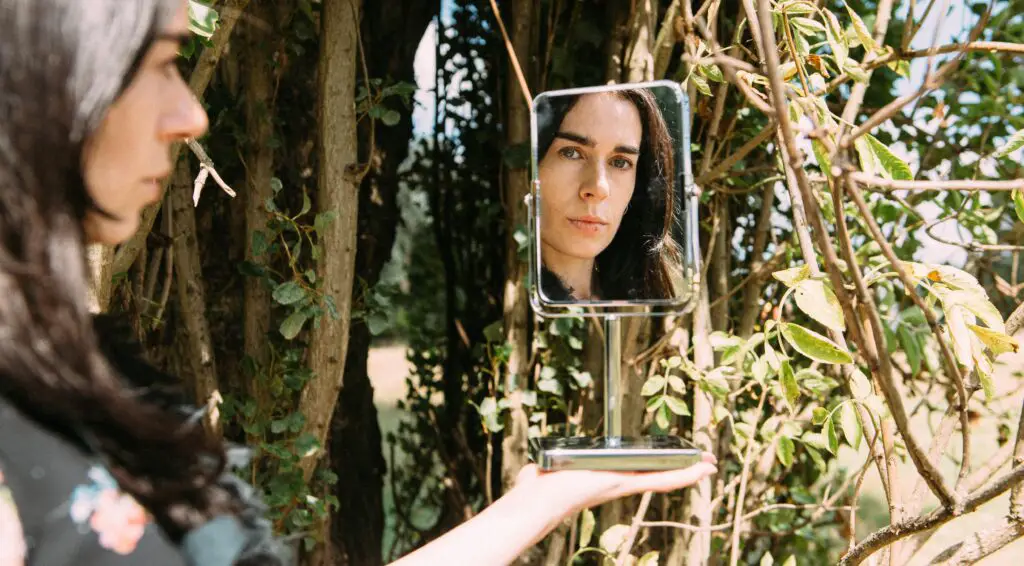 But she has a careful awareness of how music is integrated into her poetry, rather than just soundtracking it, from the beginning of her process. She sends Hanson lyrics sheets where she indicates "marks out of ten how much force each section gets, as well as descriptions of which ones are verses, which ones are choruses, and with the seconds as well now," she details. "We've really refined that process down, it used to be much more playing together in a room for a day to get something and coming back a week later, but I think a combination of those two processes would be really useful going forwards. We go to Oscar [Robertson, drummer] when things are almost there because he really cements the piece together with the drums, which actually need to come as the final element. I really love it like that because it can change the dynamic so much, giving us these stop/starts, these pauses."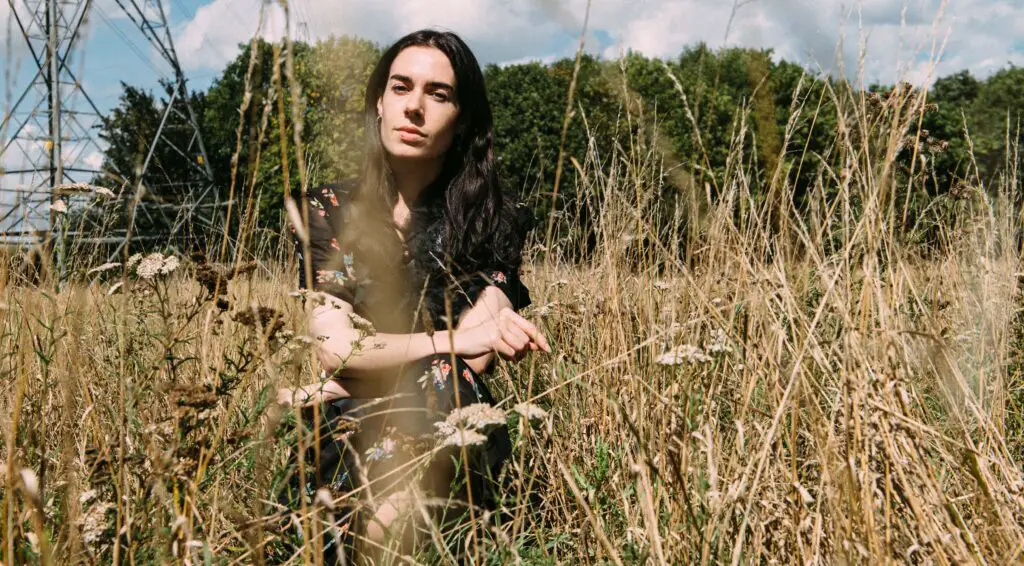 Sinead is part of a thriving undercurrent of Irish musicians active today, which bolsters her own sense of self and community. "There was this feeling that, all of a sudden, a whole load of Irish people swum to the surface and became present at the same time, which was so magical and so powerful. There are so many artists right now that I think are doing an amazing job and all in their own line. There's not such an overlap, which is really nice." She's wary of being lumped in with other bands just because they all happen to be from Ireland, however: "I think you can't put it down to the commonality of just being Irish; it has more to do with the timing. The timing is the anchor." She's also wary of theorising and historicising a scene before it's even begun, preferring to forge ahead and see where she ends up. She delivers a very eloquent and subtle hint to me that the tendency of journalists to do just that is distracting to the musician who they expect meaning from: "It's hard when you're in a moment to see how you fit within it. I can't really get outside of myself to see that and maybe I don't want to. I quite like to stay focused and have these blinkers on. I don't want to stand too far back from the work, really. I think it's important to stay very close to it, keep the feeling, you know? You could talk around your work forever, but then the work doesn't get anywhere." It's the nicest put-down I've ever received.
Although she's adapted well to remote working throughout lockdown, Sinead is itching to get back out to perform. "I have to admit, I'm not really a big fan of this live streaming because first of all, it isn't live, for fuck's sake," she says, "and second of all, you lose the biggest connecting factor, which is people being present. If lockdown was just a few weeks long and we just needed a little bit of visual contact for people, that was a good quick thing to feel like we're all still there, but that for me doesn't have a long-term place in the music system." She's quick to say that from a musician's point of view, the sooner gigs can recommence, the better. "The sooner we start to get back, even in small capacities, just feeling those spaces out, it'll be a whole new challenge, but that's where I would want to get stuck in doing that in a safe way, and in a way where people feel protected and comfortable. But I think in reality, gigs at a distance will be more progressive than at a distance behind several filters, blockades."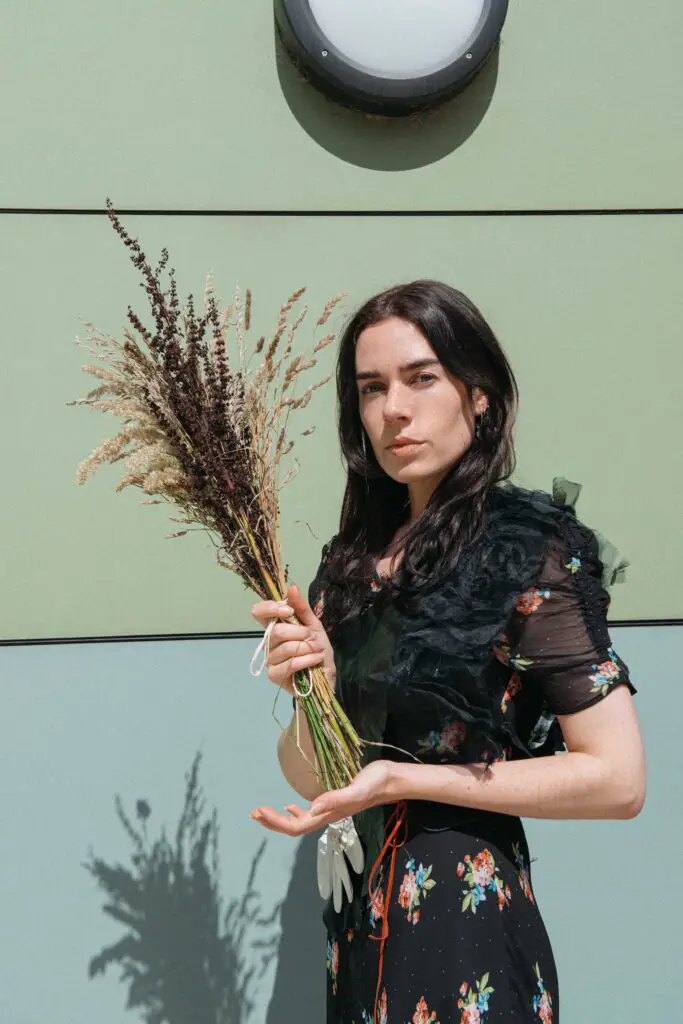 As someone who sits on the cusp of music, poetry and fashion, connection and performance are at the heart of what Sinead does in a live setting. "I've always felt the closeness of music and fashion, but when I started working in fashion, I didn't have this idea of parallel. There's overlap with things like research, sources and inspiration. They're both extremely visual, but surprisingly at Vivienne Westwood, I spend an awful lot of time communicating by speaking, and it's the language that you use which is something I've become hyperaware of recently: that fashion isn't only visual, it's physical as well."
Sinead wrote her undergraduate thesis on using historical influences in fashion as a progressive force for creation and innovation, and sees a huge potential for synthesis between fashion and music as performance and as art forms in their own right. "I've always been interested in the spectacle and phenomenology of a show or a performance," she says. "With shows and live performance going forward, I would like to pick up where I left off, but I've also been working on quite a lot of stuff since then. I've done a video during this period which we choreographed, and there are some physical theatre references. Of course, I'm paying close attention to the clothing; I wouldn't call it costume, but I love to think of the setup of live shows as something you can develop over time." She says later, pondering, "getting back to live music is something I'm pulling myself towards, definitely what I'm reaching for."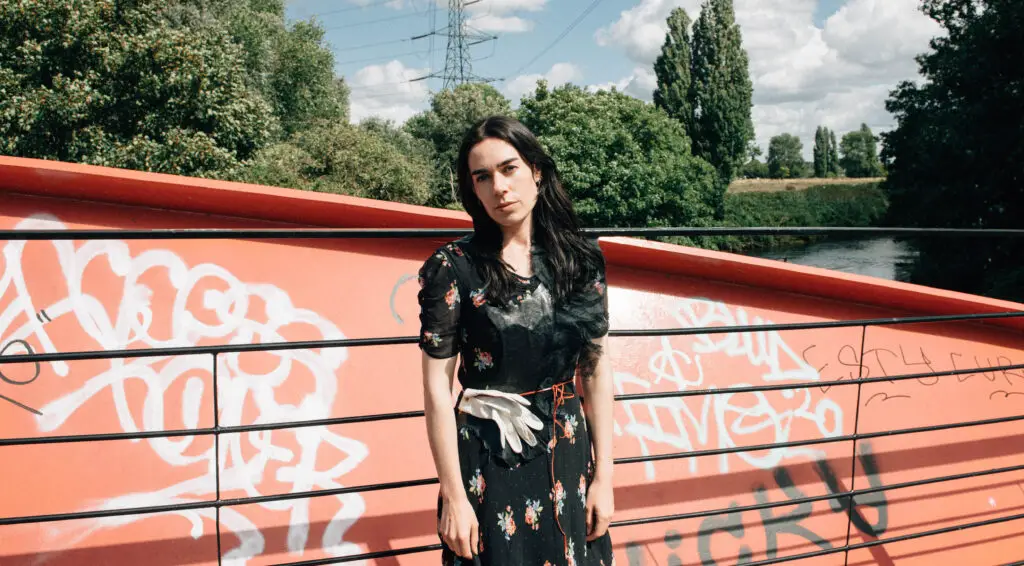 If 2020 has shown us anything, it's that the systems and industries that govern our lives are intensely fragile and built to benefit the lucky few. However, it's also shown us the capacity for resilience, creativity and driving force for change contained within the individuals and communities that surround us. It's why Sinead O'Brien, with her compulsive energy to move forwards and never do the same thing twice, feels like such an apt figure for right now, and it's a sentiment she echoes herself. "In the middle of lockdown and all of this crisis, I hope people are more empathetic and understanding of each other. I have had that experience coming out of this so far, and I think that's something to be thankful for and appreciate, as a result of such hardship."
Sinead O'Brien's EP 'Drowning in Blessings' is out September 16 via Chess Club