It's 2010. EDM is on the brink of exploding and America will soon rediscover its love for dance music. Skrillex's 'Scary Monsters And Nice Sprites' is driving teenagers wild and driving their parents mad. Soon after, Steve Aoki, Afrojack, Martin Garrix and Avicii will follow in his wake, releasing equally rebellious, dubstep-inspired bangers. Recognising an opportunity, the likes of David Guetta, Calvin Harris and Tiësto then start to adapt their musical styles to match the relentless and aggressive, yet crowd-pleasing big room sound. Like it or not, they knew they were onto something huge.
It was around the time of Skrillex's first single that an 18-year-old who – in his own words – was a shy, introverted computer nerd (qualities that every typical DJ possesses) released an electro house track he made while messing around in his bedroom in North Carolina. Admitting he didn't know how to DJ back then, Porter Robinson explains that he'd been making music just for fun since the age of 13, and that he wasn't trying to make a career out of it at that point. Not knowing what he was about to unleash, he put out a record ('Say My Name') and to his complete surprise it went straight to Number One on the Beatport electro house chart. Requests started pouring in and the young producer went on a whirlwind tour of the US for the next two to three years, releasing a steady stream of frenetic, fist-pumping productions. Robinson was riding the crest of the EDM wave. Which would be an exhilarating, addictive ego-boost for anyone – let alone a teenager who went from being "not the coolest high schooler to suddenly having this runaway success with music".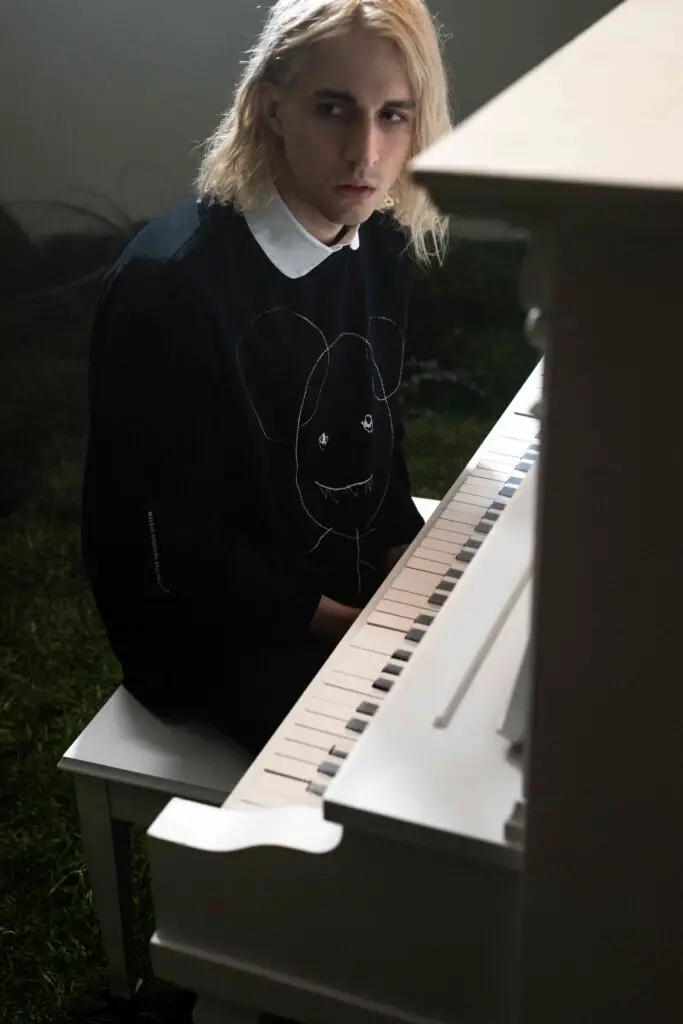 It didn't last for long though. Robinson came to realise that this wasn't making him happy. "By 2014, EDM had morphed into this over-the-top cartoon version of itself," he says. "At that time I was trying too hard to be cool and to be what I thought a superstar DJ should be. I adopted this rockstar persona – I was trying to be something I wasn't. Who I was trying to be and who I actually was became too much to bear. I didn't like my own music, or the music my contemporaries were playing at that point. I didn't want to play EDM party tunes anymore – I wanted to be more introspective."
---
---
And so he began to explore a different path. This resulted in the release of the melodic electronic pop track 'Language' in 2012 – which was played by pretty much every big name in dance music, topped both the Beatport and iTunes main charts and made it onto BBC Radio 1's A list. In musical terms, Robinson had come of age – he'd found a sound he was happy with and it paved the way for his debut artist album 'Worlds', which he released in 2014.
Transcending his boisterous beginnings, the album marked his move away from the squeaky, bleepy EDM beats, instead incorporating giant emotive hooks, shimmery, cinematic synths and orchestral melodies. A critical and commercial smash, it earned him 1.3billion global streams and a spot on Billboard's best dance albums of the decade list. "The success from my first album was so unexpected," he says. "I felt good about my decision to stop making EDM." Robinson, it seemed, was unstoppable. Two years later he collaborated with house producer Madeon for the Recording Industry Association of America (RIAA) Gold single 'Shelter' – which led to a 43-date world tour – followed by the Grammy-nominated 'Ghost Voices', under his Y2K trance alias Virtual Self, eventually resulting in the launch of his own two-day music festival, Second Sky.
However, such success can be a double-edged sword. Living up to your own expectations, as well as others' can cause huge pressure. "I was so proud of the music I was making, but the pressure to follow up what I'd done was at an all time high," reflects Robinson. "I'm a perfectionist, I'm my own worst enemy at times and I was getting my sense of self worth from social media. I tend to be really hard on myself and criticism really affects me. I think about this a lot, actually. As humans, I think we're wired to look for stress. We're biologically designed for a more dangerous world. In a way we have firmware from years ago and we need a software update! We're wired to see threats so it's easy to ignore positive comments and register the negatives." But that didn't stop him from going into his studio to make his next album – which he hoped would be as big a hit as the first.
---
---
"I thought to myself: 'Right, I have my sound so I need to make the next album'. I went into the studio and tried and tried and tried, but nothing I was proud of would come. And that's when I started to panic. I stopped touring, seeing my friends, playing games, watching films and listening to albums – and that was my biggest error. I cut out all sources of inspiration and went harder on myself until it became a vicious cycle. It was pretty unhealthy. I became really depressed and anxious." It was around this time that Robinson's brother – who is also his best friend – was diagnosed with a rare and aggressive type of blood cancer. "It was an extremely difficult time," he says. "My life was so out of balance. I was at the peak of my depression, anxiety and OCD and I had this huge struggle with family health stuff too. It seems trivial when I talk about people criticising my music now, but at the time I was basing my entire sense of self-worth on music. It completely consumed me – I had the worst fear, but the more desperate I was to write music, the harder it became."
But although it was a period of extreme emotional turmoil, the experience with Robinson's brother – who has since gone into remission – reminded him that "music has the potential to be so transformative and meaningful. Sometimes you can be listening to music and have something just move you in the most unbelievably blissful way." And by launching a charity for sufferers of the illness in Malawi, he finally managed to "claw [himself] out of that dark spot".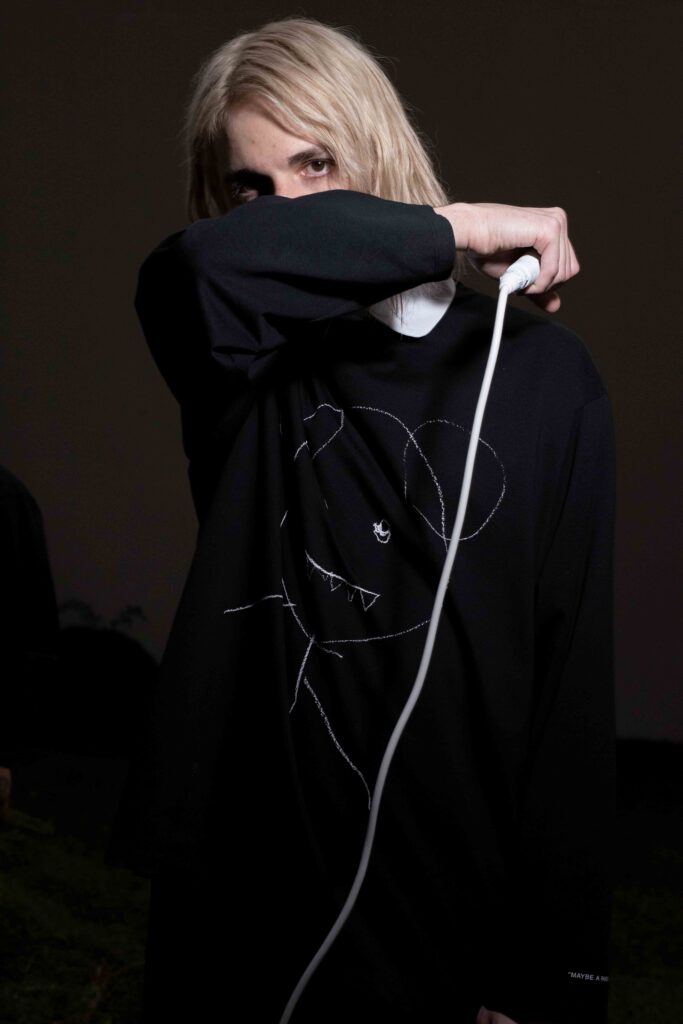 "Only by accepting that I might never be able to make music like I had done again, and by trying to find happiness in aspects of life outside of music, was I able to begin to do it again. Trying to make music at my low point was hellish. I wasn't well enough to talk about it yet. I remember feeling like absolute shit and thinking: 'I need to make music while I'm feeling like this'. And the first several attempts of that weren't good at all. I'm glad I went through it, though. I've been thanked by other musicians who've been through the same emotional vulnerability and I remember listening to Zane Lowe interviewing Bon Iver, who described a time when he was lying on his bathroom floor, unable to get up. Just knowing that my biggest idol had gone through something similar, I realised I wasn't doomed. That this can be normal and there wasn't something fundamentally wrong with me."
That's not to say he considers himself to be a 'tortured artist' though. "I find myself baulking at the notion that being a tortured artist is a necessity. I so badly don't want that to be true. If someone's making great music that they're proud and they're not struggling emotionally, I don't want them to think there's something wrong with them." In actual fact, Robinson admits that he makes his best music when he's happy. "I learned my lesson and maybe you have to go through these things, but [as an artist] I think you have to address pain with enough distance and consideration to express it in the right way. So I hope it's helpful to people in some way – and not just those who are struggling with creativity. Maybe they're searching for some sort of meaning or psychological well-being. If my greatest contribution to this world is having an album that helps other artists, someone who's going through similar hardship, or even people who just care about the story, I'll be really happy with that".
"This album made me feel purposeful and happy to write music again. I want to write music that tells people that an earnest and sincere effort to overcome that thing you're struggling with is the best path forward. I want the listener to know that even when it seems impossible and insurmountable, it's worthwhile to do your best, that there's no shame in hope, and that purpose and meaning are worth pursuing."
---
---
The first four tracks to be released from the new album certainly echo that sentiment. The most recently released 'Look At The Sky', is an uplifting, hopeful record, with poignant undertones and a reassuring message that things will get better. It's an indication that the whole album is about acknowledging the dark times, with an overarching message that things will get better. The track 'Mirror' sums it up best by ending with the words, "It will all be OK in the end".
Porter Robinson's 'Nurture' album is out April 23, 2021.
Like what we do? Support The Forty-Five's original editorial with a monthly Patreon subscription. It gets you early access to our Cover Story and lots of other goodies – and crucially, helps fund our writers and photographers.
Become a Patron!