Unlike most of us, India Jordan had a whirlwind 2020. Tipped as one of the most exciting dance music producers of the moment, they've received glowing press reviews, as well as winning DJ Mag's 'Best Breakthrough Producer' award and being named Pete Tong's 'Breakout Star of the Year' on his BBC Radio 1 show.
The Doncaster-born, London-based artist admits to being an extremely active person: "I exercise loads. I start my morning by doing yoga and meditation, then I'll do a workout during my lunch-break, which usually involves bodyweight training – press-ups and pull ups, that sort of stuff. I also cycle a lot and after work I do 15 to 30 minutes of German. I've got a 420-day streak on Duo-lingo at the minute, so I can't give that up!"
All of that relentless energy is reflected in their music. A sure-fire way to get you up on the dancefloor, Jordan's sounds is an upbeat mishmash of melody and groove, fusing genres from house and disco to garage and drum'n'bass. But that's not to say it's not well-thought-out. There's clear synergy in their new 'Watch Out' EP, which has an overarching theme of movement. "We were all like 'Oh shit, we've actually got this really great narrative connected to the release'," says Jordan. "The movement theme was just so relevant to everything I was doing. 'Only Said Enough' was made on a train to Hull and the tracks I listen to when I cycle had a big influence on the music I was making. Also, from a gender perspective, I first came out as non-binary in December 2019 and then there was a whole transitional period this past year commissioning this EP that really connected to that. It wasn't something I was particularly thinking about as I was making the tracks, but it makes sense thinking about where my brain was at."
Because there's so much going on in their music and it's so intricate and technical, you'd expect it to take a while to make each record. But that's not always the case. "For every release I do there's always one track that will take me a day, and one track that will take six months," says Jordan. "'For you' took me a day, whereas I started making 'And Groove' in April last year and didn't get it finished until November. When I sent the demo to Ninja [Tune], it was only half a track. That was very rare for me. I would never normally send anything on unless it's at least considered first-stage finished. I work well under pressure; I'm quite an organised person and if I've got a deadline I won't mess anyone around using the excuse of artist creativity."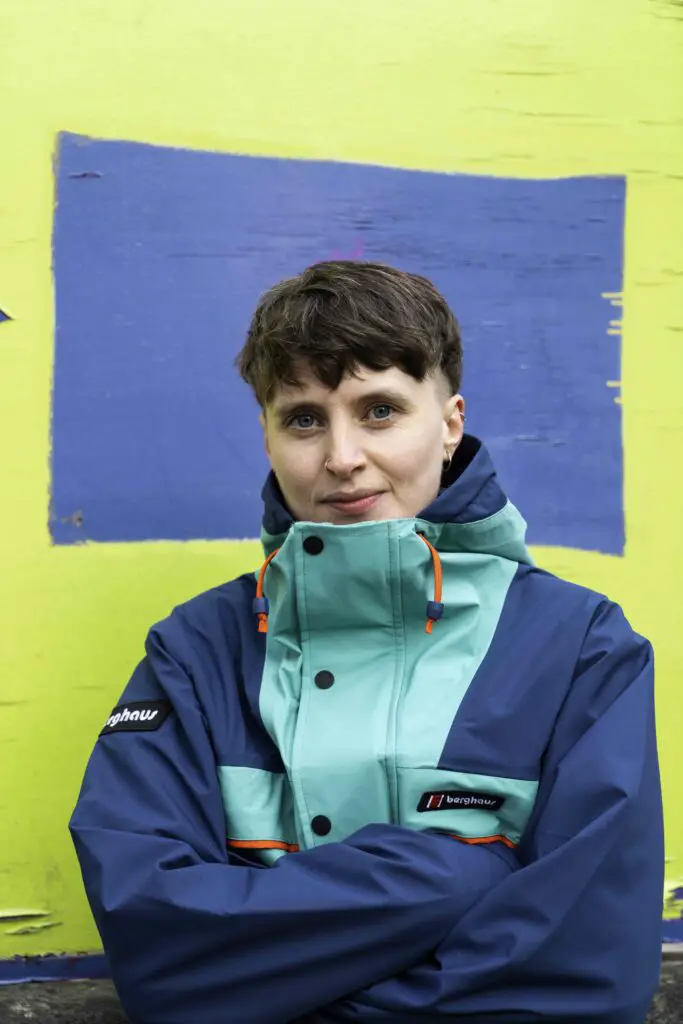 Although they've been obsessed with music for as long as they can remember (watching Prince videos and listening to Phil Collins from an early age and even asking for a guitar at the age of just three), it's electronic music that's had the greatest impact on the records Jordan makes. "Dance music's always been in the background, as Doncaster – where I'm from – is a working class town which is home to a lot of hard house warehouse raves," they say. "I used to listen to all those 'Now', 'Ministry of Sound' and 'Euphoria' compilations and then at the age of 16 I got really into Pendulum and drum'n'bass. Then there was that crossover with nu-rave – The Klaxons and all that indie stuff came about – and I thought 'Ooh this is fun'. It all grew from there and I started listening to dance music continuously."
But Jordan doesn't just make music for fun: "Club and house music has roots in queer culture, particularly black trans culture. Take, for example, ballroom culture in New York. Dance music has its roots in under-represented and often oppressed minorities. I will never say that politics isn't a part of me; it's a very, very intrinsic part of my identity and I want to use my platform to be able to talk about things that matter."
It's thanks to this drive, determination and, of course, energy that things are really taking off for Jordan. With a few more mixes being released in the coming months, a remix scheduled for later in the year and gigs planned for August, September and October, you can expect to hear a lot more from them.
Jordan's five-track 'Watch Out' EP is out on May 7 2021.