When Birdy began work on her fourth album 'Young Heart', she envisaged things being fairly straightforward. She met up in the studio with renowned producer Ethan Johns (Kings Of Leon, Laura Marling) with a vision of making the whole record with him. The heartbreak she was going through at the time had other plans. 
"I went there with [the instrumental part of the title track] and played it to him, but it was in the middle of the heartbreak so it was the worst timing," she recalls. She's smiling now but, back then, it was a different story. "I couldn't really get through the song. It took us three days for us to write seven lines."
Birdy – aka 24-year-old singer-songwriter Jasmine van den Bogaerde – has written about romantic sorrow before. On her second album – and first of original songs – 'Fire Within', she sang of unrequited love on 'All You Never Say'. Three years later, 2016 album 'Beautiful Lies' detailed a relationship that was on life support, particularly on the moving 'Deep End'. As poignant as these tracks were, though, their words weren't as close to their creator's heart as those on 'Young Heart'.
"In the past, the things I've written about have been taken from other places I can draw inspiration from, like books," she explains. "Some of it was from personal experience, but not to this extent."
If you think the experiences on this record having happened very viscerally to Birdy would have made it easier to write, you'd be wrong. She found it emotionally challenging to delve into the pain she was feeling, but decided she needed to be brave. "It was really important because I never felt as connected to my songs before," she says.
Before her words started flowing into the music, though, she also had to overcome a debilitating spell of writer's block – something she now puts down, at least partially, to the fact that she couldn't listen to music at the time. "It's really amazing that people say to me that my songs have helped them get through heartbreak or a difficult time," she says, her eyes widening a little to convey her surprise. "I found it too emotional [to listen to anything], I just couldn't do it." Without anyone else's work passing through her ears, she lacked the inspiration she usually pulls from in her creative process.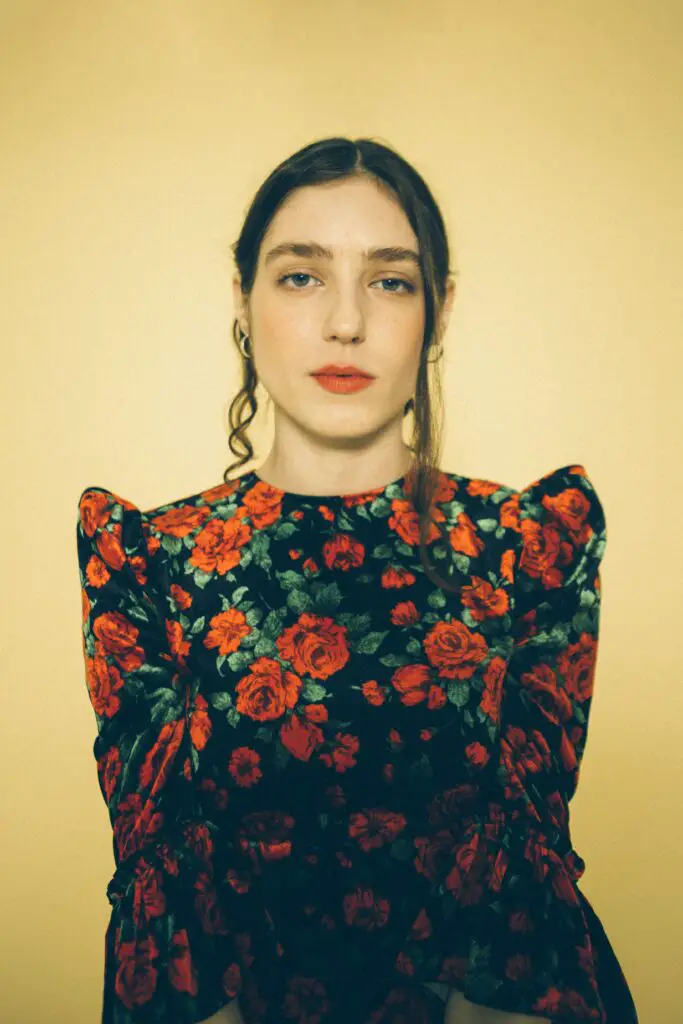 Some time after her split, when music was a less traumatic trigger, the musician found herself digging into Joni Mitchell's classic break-up album 'Blue'. The Canadian folk icon was someone Birdy had always been aware of growing up but it wasn't until this period of her life that she truly fell in love with her. Mitchell's way of lyric-writing sparked a new idea for the young star – why not try to write in a similar style? 
"It's so conversational and it's like she was just talking to her friend," Birdy says. "I'd always written lots of metaphors and lots of description, quite dramatic." Shifting her approach came with one big challenge – knowing if what she was writing stood up to Mitchell's work or if it was just really boring. "I kept thinking, 'Is that a really mundane thing to say or does it have a meaning to it?'"
It wasn't just Birdy's words that were affected by submerging herself in 'Blue'. The music she was writing also began to take on a more guitar-led, Laurel Canyon feel and she decided there was only one thing to do – pack her bags and head off to the place where that sound had originally come to life.
There, she found her breakthrough. When working with songwriters Wendy Wang and Ben Jaffe, 'Evergreen' was created, a Joni-worthy, softly string-laden ode to a lover whose kiss lingers like the titular tree that stays in bloom year-round. "That was the first time I felt really excited," Birdy explains. "I was working with people who really got it and knew what I wanted to make."
But it wasn't just LA that shaped 'Young Heart'. After some time on the west coast, the musician headed to Nashville looking for something else. "It's such a storytelling album and the whole search for me was looking for people who were amazing with lyrics and stories. It just made sense that that would be the place to find those people," she notes. Any trip to the Tennessean city is one that is constantly soundtracked by music flooding out of every bar, whether you're hunting for it or not. "Everyone's such an incredible musician there – everybody you meet writes songs or plays every instrument to such a high standard. It was just such a joy to be around that kind of atmosphere."
Although Birdy's fourth album follows the narrative of a break-up, in its exploration of the aftermath and recovery from that experience, it also brings hope into play. On 'New Moon', she begins, "Lately I've been sliding back into my old ways" while the chorus promises: "Tonight there's a new moon and it's all gonna change." Despite injecting some optimism into the record, it wasn't intended to feature on the final thing.
"That one was definitely looking back on the relationship from the other side, but it was an extra song that we recorded right at the end," Birdy explains. "I just fell in love with the recording – it's quite messy sounding and rough, but I really liked that 'cause it felt really sincere."
There are other moments of positivity throughout 'Young Heart', even in places you might not expect to find them. Being alone is a theme that, unsurprisingly, crops up a few times but Birdy's perspective isn't always sad. On the lush, windswept 'Loneliness', she tells us she's "not afraid to be alone" and has been "losing my mind in these sweet dreams of loneliness". 'Deepest Lonely', meanwhile, finds her singing to that feeling of isolation like she's singing to a companion.
As a solo artist, she says she's used to being alone from all her time touring and the endless lonely hotel rooms she's stayed in. Being by herself isn't something she shies away from, but is something she says she's often drawn to. "I think I force myself into those situations sometimes," she ponders. "I get quite inspired by being in a new place and being out of my depth, I think it helps me grow in some way too. When you feel a bit unsure, that's when really exciting things happen."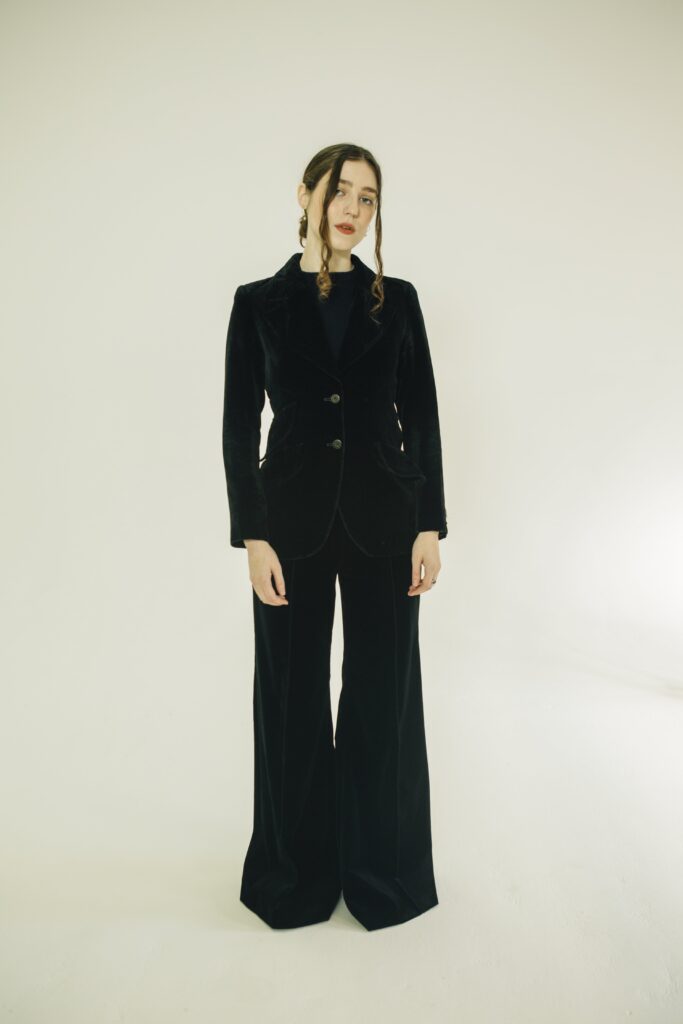 Giving herself chance to grow was another reason behind Birdy's adventures to the States, allowing herself to experience new things instead of the cycle of an artist's life that she's been revolving in since she was 14 years old. A cover of Bon Iver's 'Skinny Love' rocketed her into the spotlight, scoring her first Top 20 single in the UK and kickstarting a career that's grown from covering pop hits to making her own thoughtful, poignant songs.
For her, 'Young Heart' represents a return. She might not be covering other people's songs these days, but she feels similarly about her career to how she did when she was 14. "I think I came back to a place which is very pure and not over-thought too much," she says. There is one difference though. "I feel really at peace with it, which is not something I've had completely before. I've always felt like 'I don't know if I should have done that' or 'I probably could have done this differently'. This one, I'm happy to let it be." 
Although she's still only 24, Birdy has already had an illustrious career, including performing at the opening ceremony of the London Paralympic Games in 2012, appearing on movie soundtracks like The Fault In Our Stars and The Hunger Games, and earning her first Grammy nomination in 2013. With all that under her belt, her aims are simple. "I just really want to enjoy [my career]," she smiles. "And it's really nice to feel really free, now this record is done."
'Young Heart' is out now.