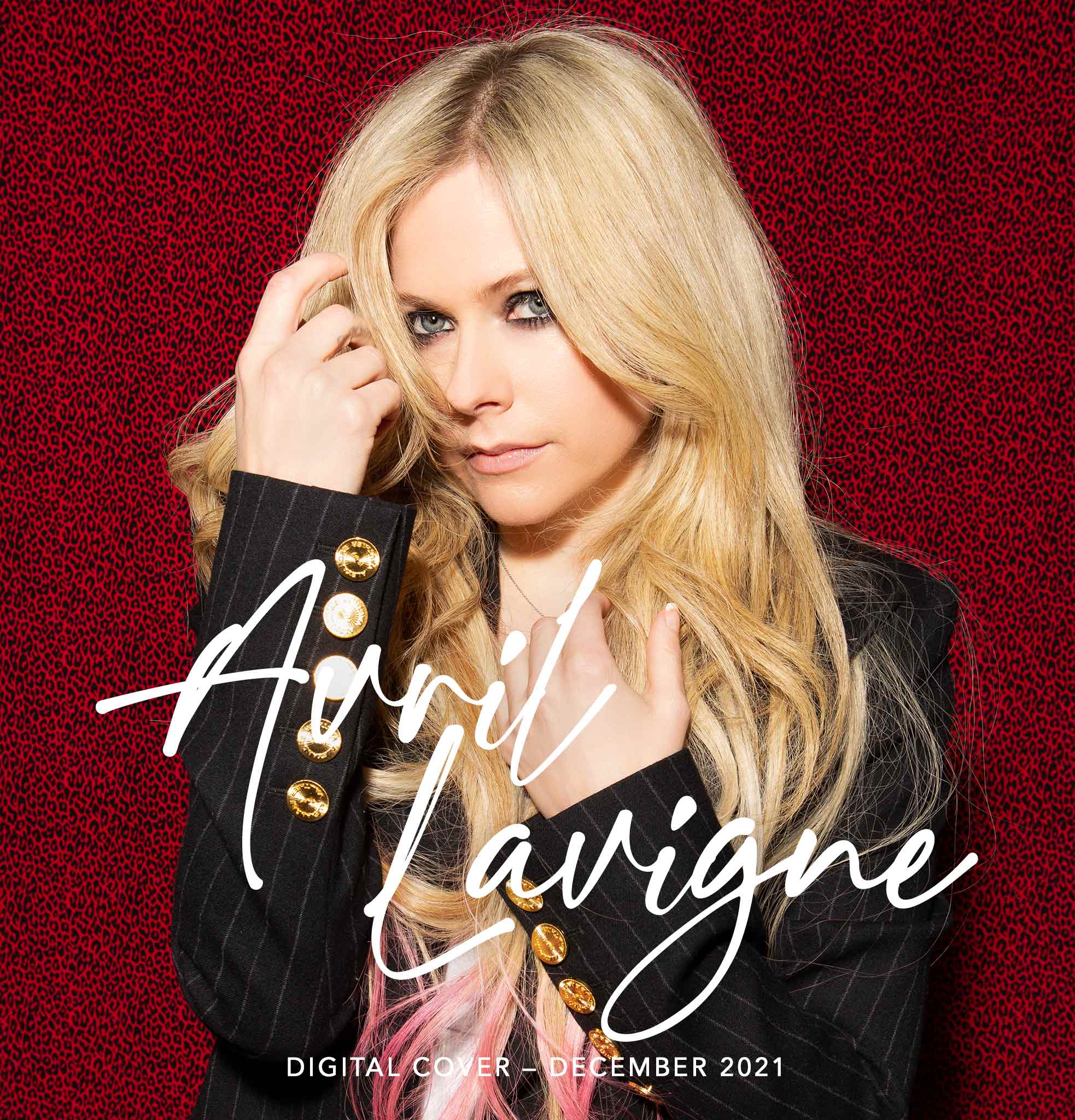 AVRIL LAVIGNE: GODMOTHER OF POP PUNK
---
For 20 years, Avril Lavigne has been one of only a handful of women in the pop-punk sphere. As the world falls back in love with the genre, Marianne Eloise meets the woman who has influenced a new generation of female rockers. PHOTOS: Jenn Five
---
Avril Lavigne would like you to think that she has a donkey.
The singer is currently living out in Malibu, a mostly peaceful place just west of Los Angeles. It reminds her of her home in Canada, not because of the sun or the waves but the "country vibes" and rolling hills. Her neighbours, she tells me, have a donkey, and she winds herself into hysterics trying to explain what noise he makes: "He doesn't bark, he just makes noises. He yelps. Squeaks. Talks? It's so funny," she adds: "I don't personally have a donkey, but write that in the article. 'Avril Lavigne puts out new single 'Bite Me', moves to Malibu and gets a donkey.'"
Lavigne might not have a donkey all her own, but it's clear that she's in a great place right now – Malibu, but also personally. Now 37 years old and on her seventh album, she has settled into her place in the world: "I'm really grateful to still be doing what I love and to have a musical outlet. I'm having so much fun with it all, and I guess you can tell," she says. "I'm not just putting out another record to put out a record, I'm making music this far into my career because I truly want to and it's just such a big part of my life. I'm so excited to still be doing my thing."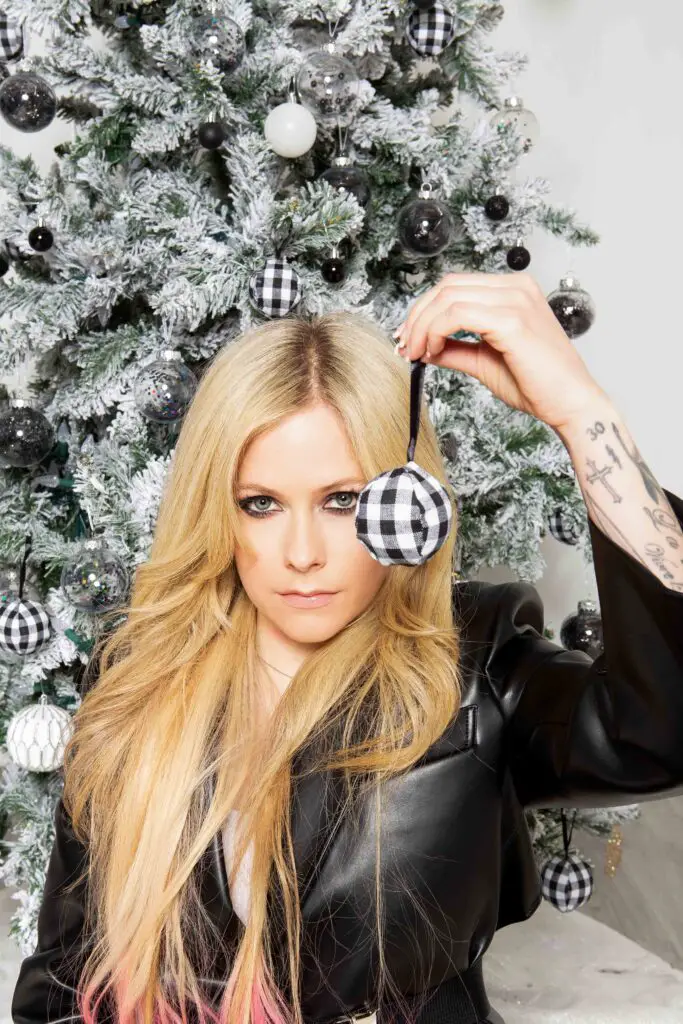 "Still" is right – Lavigne has had a very long, very busy career. 'Let Go', her first record, was released almost 20 years ago when she was just 17 years old. It featured two songs that propelled her into the public consciousness immediately: 'Complicated' and 'Sk8er Boi'. With her teen rebel looks – poker-straight hair, tartan skirt, chains, studded belt, vest, men's tie – Lavigne was unmissable, becoming the poster girl for a new generation of girls who didn't quite fit in while attracting some derision from critics and parents for her clothes and quasi-rebellious attitude. 'Let Go' was a masterclass in the power of teenage girls, becoming the best-selling album by a Canadian artist this century.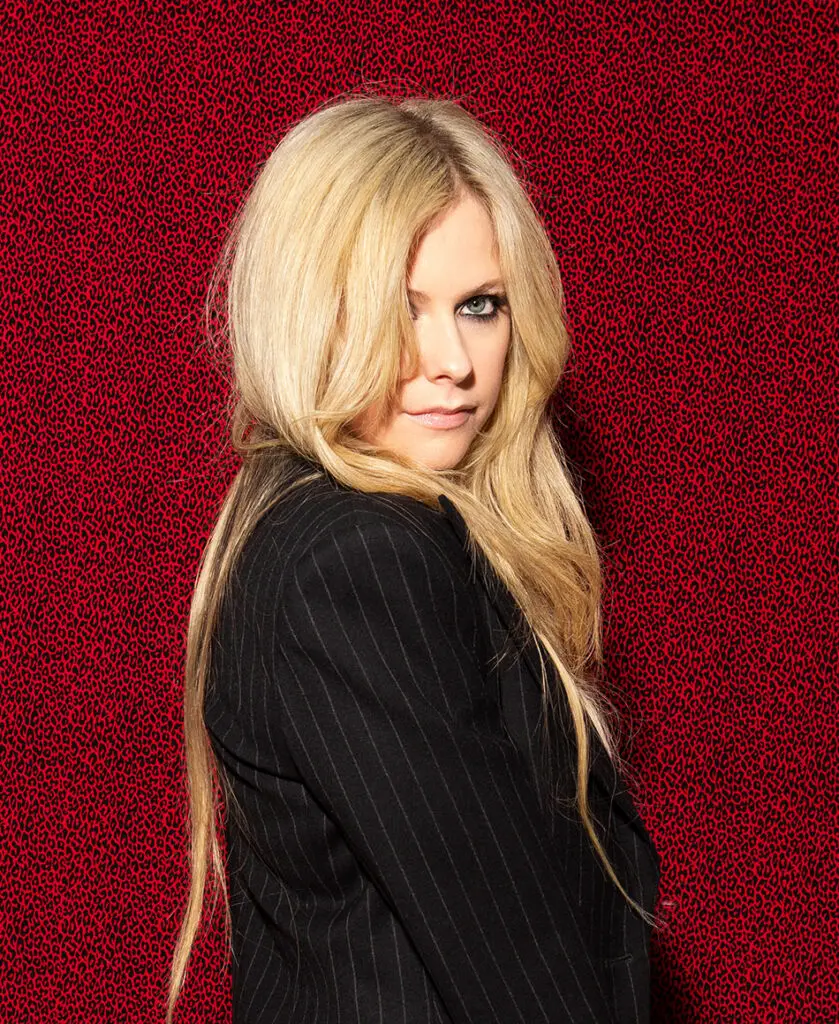 In 2004, Lavigne released 'Under My Skin', a darker, more melodic record that shied away from the clean pop-punk underpinning 'Let Go'. Drawing comparisons to Alanis Morisette, 'Under My Skin' showcased a more grown-up Avril. While mainstream interest in her slowed as her fans grew up and critics found new alternative artists to make fun of, Lavigne continued to put out records to a dedicated fanbase: "I feel really lucky that my fans have consistently supported each album and stuck with me through all of these eras," she says now.
Reflecting on the last 20 years, Lavigne is grateful more than anything else. "20 years is crazy. It's hard to believe. It's been a lot. It's been a big career," she says, which seems like an understatement. "This is my seventh album, which means it's my seventh tour. When I'm not on tour I'm writing or in the studio. It's two completely different things, touring versus sitting in the studio and writing songs and looking at my life and thinking about what I want to say. I'm excited to be 20 years in and still rocking," she says without a hint of irony.
---
---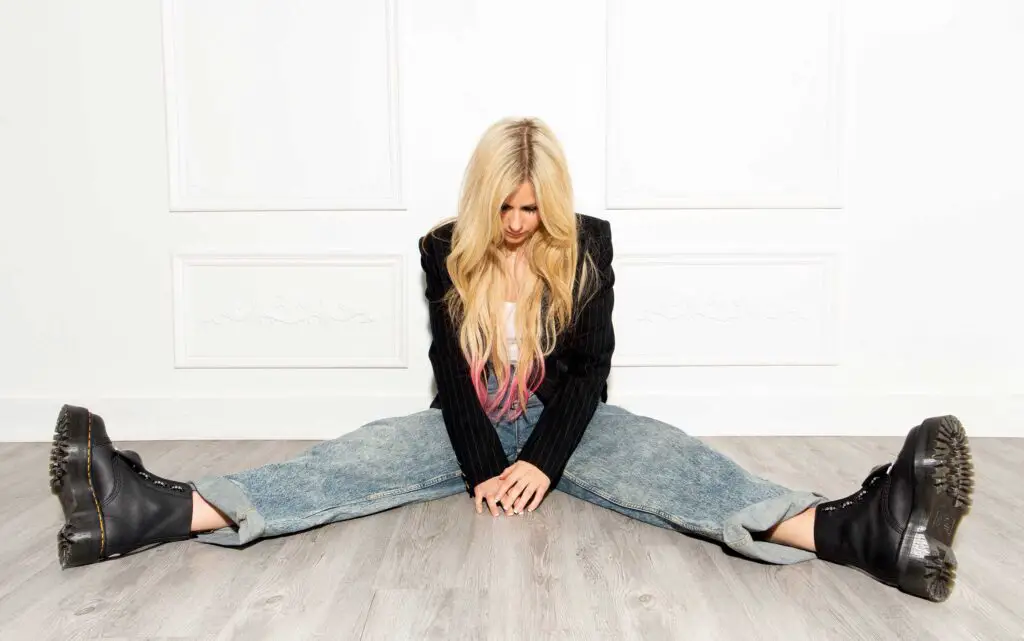 When Lavigne dropped 'Let Go', there were very few women doing what she was doing, save for women who had begun their careers in a previous generation, like Gwen Stefani and Courtney Love. That motivated critics to call her the "anti-Britney" and pit her against the other popstars of her era, a label she always rejected. "I created my own lane without realising it," she says. "At the time it was expected of me to go in a more bubblegum direction, but I really just wanted to make music that I liked and that I listened to. I wanted to make more guitar-driven music and talk and write about the things that I was going through as a teenager." The cultural impact of 'Sk8r Boy' is clear 20 years later, with Lavigne recently revealing on podcast She is the Voice that she plans to adapt it into a movie: "I'm actually going to turn this song into a film and take it to the next level."
"Recently with it being almost the 20th anniversary, a lot of people have been asking me to play this song on TV shows, so it keeps getting brought back up and people will always reference it to me," she explained. "And so, I'm actually going to turn this song into a film and take it to the next level."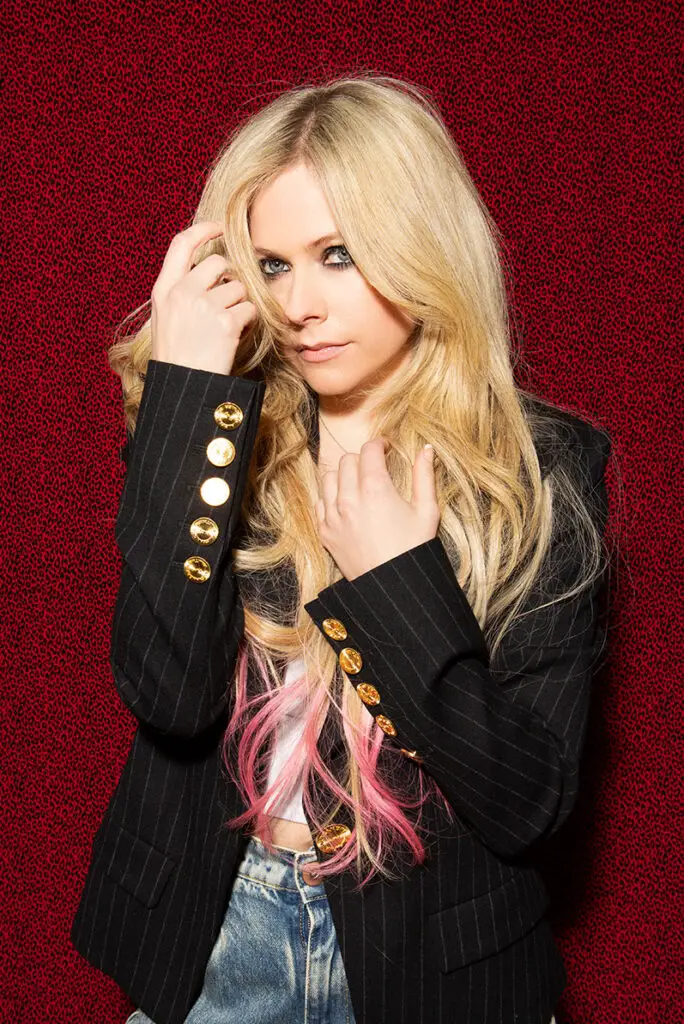 Those lyrics, that Lavigne wrote and performed from a place of earnestness, connected with fans who were barely younger than her. It was easy to forget, even at 5 foot 1, that the person screaming her heart out in a skatepark or on stage was a kid, with all the adolescent feelings that came with it. "It was very authentic and it was genuine. I think that the more authentic you can be in this situation then your music will connect with people because it's real," says Lavigne. That naivety is also what, in part, drew criticisms from critics questioning her authenticity. While many artists lash out at their perceived "haters", Lavigne has mellowed enough to pay attention to the people who were always on her side.
"I never felt like I struggled to get taken seriously because I immediately connected with people. When I would do signings or meet and greets, my fans were very expressive about the effect that my music was having on them," she says. "People would tell me that they listened to my songs on repeat in their bedroom with their headphones on while laying in bed. It's really quite amazing that I could write about something that I'm going through in my life with somebody totally different but you can listen to it and make it your own and it can be relatable." She managed to ignore the worst of the press: "I saw what was right in front of me. It was this whirlwind and all of a sudden I was playing concerts and the fans were dressing like me. When I would meet them, they would tell me how much my songs meant to them."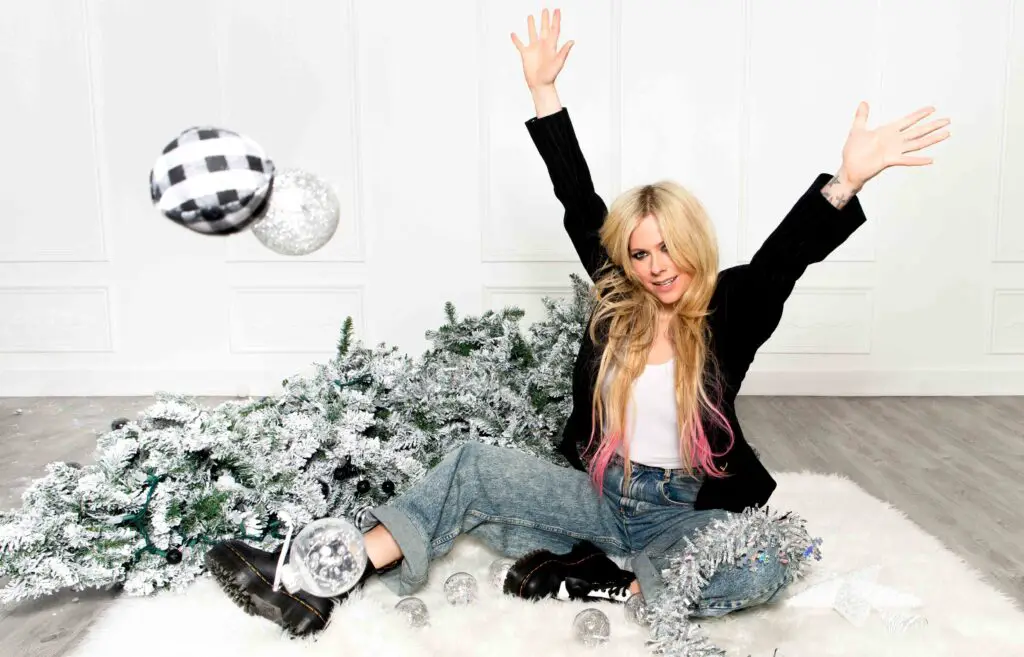 While Lavigne has always kept a steady fanbase through her seven albums and eras, in recent months, she's been dominating headlines in a new way. In June, she posted her first TikTok lip syncing to 'Sk8er Boi' with Tony Hawk. It went immediately viral. "It was really funny. I joined and put out a TikTok with Tony Hawk. In a day I got 2 million followers and 30 million views or whatever. Apparently I went viral and that's a good thing, and then everyone was like, 'OK, so are you gonna post more?' Three months later, I posted my second one," she laughs, saying that she doesn't plan on making a career out of it. "I'll post if it's worth it and if it makes sense for me. I'm having fun with it versus being strategic with it. I'm a musician, so that's my main focus."
TikTok aside, Lavigne's influence on a new generation of alt-pop women artists has finally been recognised. Artists who weren't even alive when Avril dropped her first album(s), like Chloe Moriondo, Willow and Olivia Rodrigo, have all name-checked her as an inspiration. "I feel very lucky that so many of these younger artists have mentioned me as someone that they were inspired by. It's really cool. A lot of people say that to me when I meet them now at this point in my career, and it's really flattering. It's not something I ever expected when I started making music, so to hear that now is really rewarding." she says.
---
---
Rodrigo, for Lavigne, is something of a mirror. She's the natural successor for Lavigne's aesthetic and sound, a kind of soft alternative that gives teenagers space to explore their identity without tipping too far into something that might really scare parents. In early December, Lavigne presented Rodrigo with an award for songwriter of the year at the Variety Hitmaker's Brunch, bringing 20 years of alt-pop-girl history full circle. "She's a total sweetheart and she's such a great songwriter. Her music has really resonated with a lot of younger and older audiences. It's really exciting because she's so young and she gets to evolve so much from here, too," says Lavigne. Right now, Rodrigo is 18, the same age Lavigne was when she was touring 'Let Go'. "She told me she hasn't gone on tour yet. It's so crazy. This is the very beginning for her. It's exciting to see a female doing so well in that lane and just getting started out. I'm excited to see where she goes from here."
She's modest, but Lavigne undoubtedly paved the way for this generation of artists to get taken seriously in a lane that she took a lot of flak to carve out. Seven albums deep, however, she doesn't hold any bitterness that it was harder for her: "It's nice to see people enjoying the genre and having fun with it. Seeing the newer generation discovering OG bands and seeing people work together and link up and collaborate. It's great," she says, adding, "It's so great to hear this kind of music coming back and it was the soundtrack to our youth. It really brings a nostalgic feeling and it's so cool to see some great bands being rediscovered and getting the credit they may not have gotten before. It's nice to see other younger female artists leading in this lane."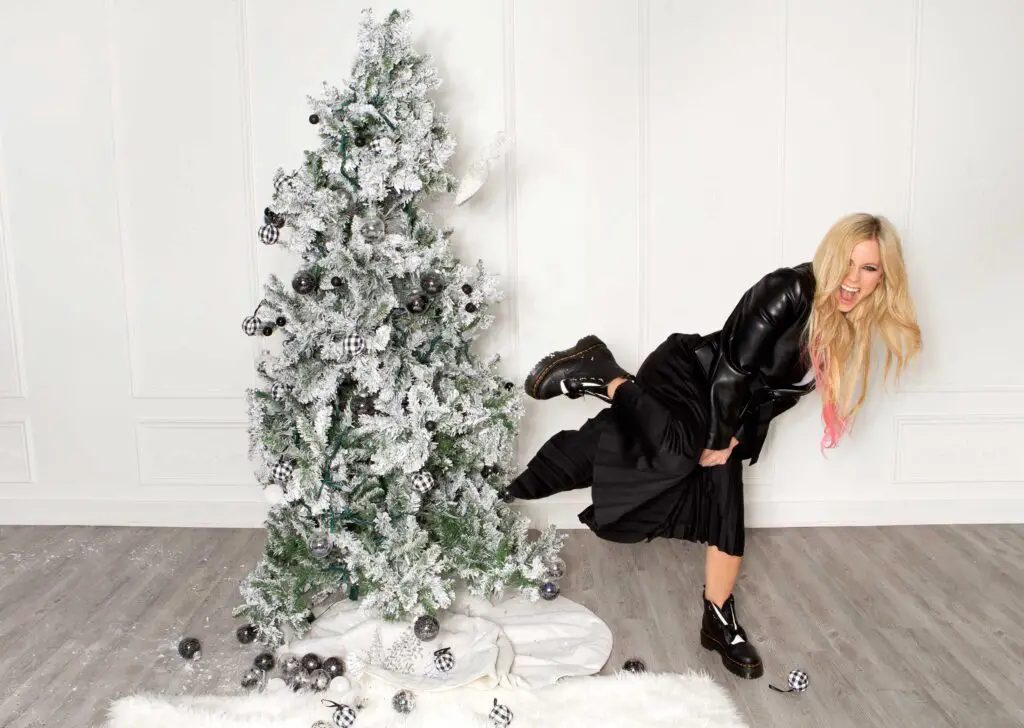 As far as Willow and a handful of other artists go, there's one name bringing pop-punk into this decade: Blink 182's Travis Barker. While not solely responsible for the genre's comeback, Barker and his label DTA have been involved with some of the most notable pop-punk creations, from Machine Gun Kelly to TikToker Jxdn. Over lockdown, Lavigne started writing songs with Barker and Mod Sun that would become her latest record. "I was very fortunate to have music to turn to to have a creative outlet. So I really took advantage of that and worked in the studio with Travis Barker, John Feldmann, Mod Sun and a bunch of my music friends to collaborate and make this album."
Lavigne and Barker have worked together before, on her 2007 record 'The Best Damn Thing'. They reconnected towards the start of the pandemic, "He was a huge help in making this record come to life," she says. "We all went into the studio and before we knew it, we had 30 songs. Nothing was forced at all, it just came together," says Lavigne. Making the record without the expectations of a record label gave Lavigne a new sense of freedom: "I didn't have anyone telling me what to do. I had a ton of fun and it didn't feel like work at all. It was probably the most fun I've had on a record," she says.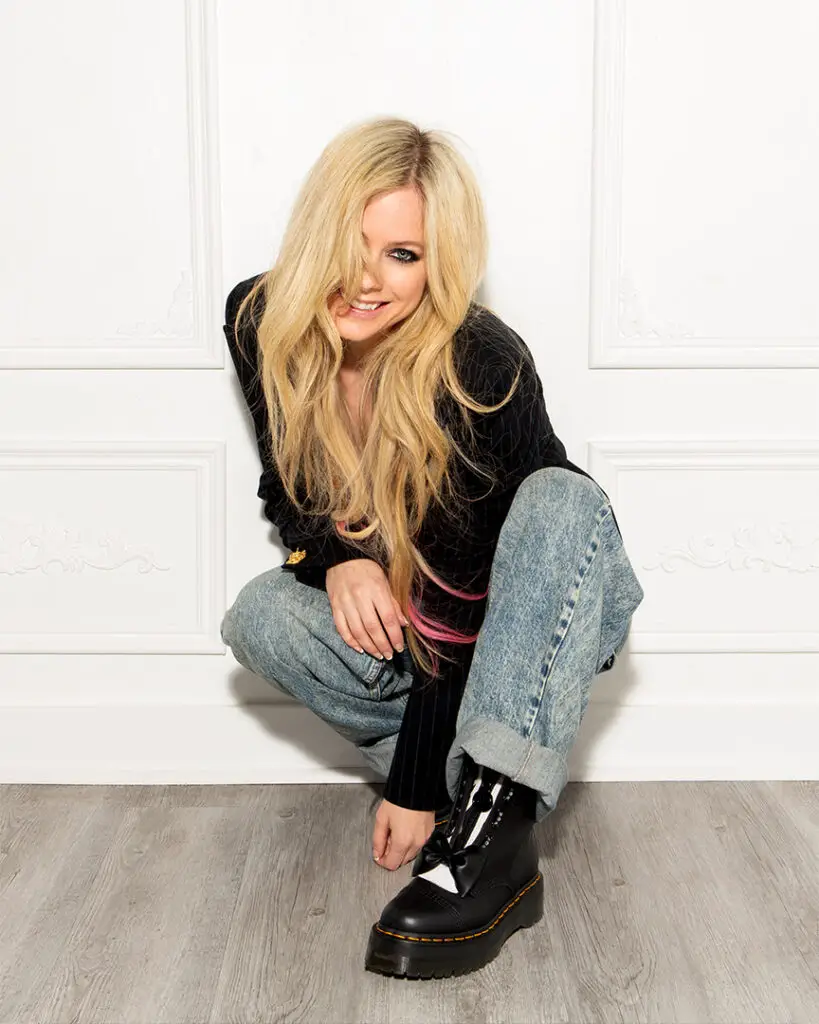 "'The Best Damn Thing' was a lot of fun because I partied really hard and drank a lot of Limoncello for whatever weird reason. I actually did not party at all making this record. We were working at noon. The schedule was just: wake up, drive to Calabasas, go write a song. I was living in Malibu and writing music out there. It was totally different hours than some of my other albums," she says. "Actually, I drank so much limoncello during 'The Best Damn Thing' that I put it in a lyric in one of my songs," she laughs, singing the line back to me. "I went on tour to Italy and the fans had blow-up limoncello bottles. At the meet and greets they were bringing me fuckin' homemade limoncello from their parents' house," she laughs at the memory. "I haven't thought about it in a long time now. I might want some this week!"

While working on the newest record, she skipped the limoncello: "I wasn't drinking. But now that the album's done I'm on a Champagne kick and celebrating a lot with my friends," she says. When the album was finished, releasing it on Travis's new label DTA made sense. "When I started making this record without a label or a manager, I needed to find a label for the music, and it felt like an obvious choice. He's an artist, so he understood my vision, but also knows the importance of what it's like to be a good partner. Blink 182 has always been one of my favourite bands."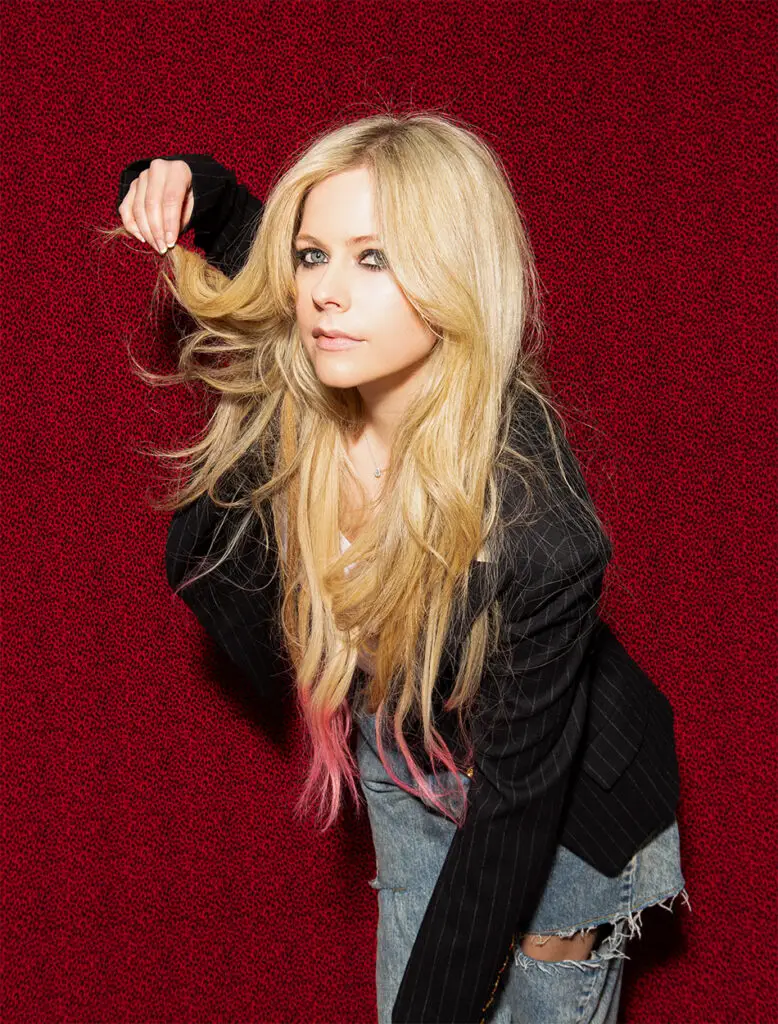 The first single off her new record, 'Bite Me', is classic Avril: an anthemic power-pop guitar-driven track. Featuring Barker on the drums, it's a lot of fun. "It's a female empowerment song about knowing your worth and what you deserve and having to stand up for yourself and know when to walk away. It's about saying goodbye to a toxic relationship. The whole record is like that," says Lavigne. The record, which will be lacking in ballads and heavy in guitar, is set to reflect the fun she had making it: "I got to work with a lot of really cool people. It's just guitar-driven and up-tempo and a lot of it feels like the record I've wanted to make for a long time where I just didn't care and didn't think about anything. I wanted to get electric guitars fully distorted, live drums and just make super-powerful, anthemic rock songs," she says.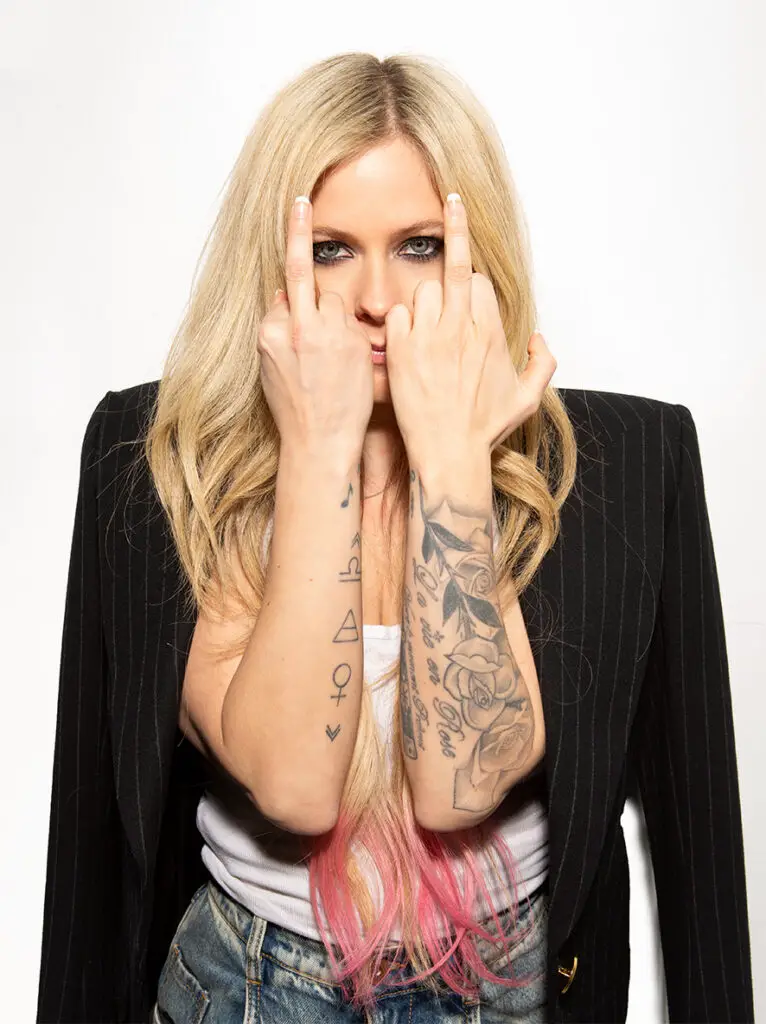 As the next generation of pop-punk kids takes over, the old guard have two choices: be on board, or fade into obscurity. Lavigne has chosen the former. As she gears up for her album and tour, Lavigne's found her place in the world. "I make my albums and they represent different points in my life. My last album was more serious. It was more in-depth than it was darker. This album is lighter and fun and a good time," she says. That lightness, whether she's cackling about donkeys or joking about being older than the TikTokers at the events she attends, suits her.
Recently, says Lavigne, she realised her age relative to the kids she found herself surrounded by. She seems to be comfortable in her niche as the godmother of pop-punk, taking care of and inspiring the next generation of artists. She says that when TikToker Charli D'Amelio realised Lavigne was 20 years older than her, she was quick to reassure Lavigne: "She was like, 'that was 20 years ago? But you're still out here kicking butt and being relevant.' I got a kick out of that." It seems like she means it, too.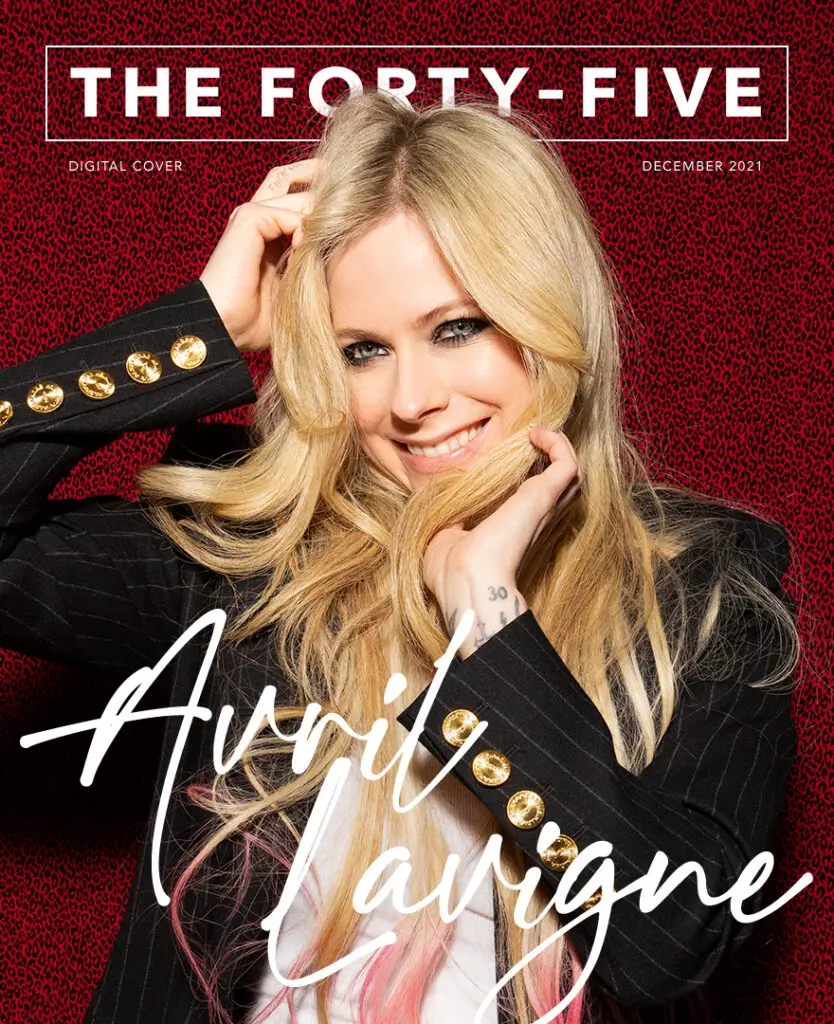 Creative Direction, Emily Barker. Design, Tom Tutaev. Make up, Brittany Sinclair. Hair, Effie Hristu. Styling, Zeina Esmail. Styling Assistant, Brandon Dillon Laughton. Photos, Jenn Five. Photo assistant, Gennelle Cruz.
---
READ MORE: The best albums of 2021
---
Like what we do? Support The Forty-Five's original editorial with a monthly Patreon subscription. It gets you early access to our Cover Story and lots of other goodies – and crucially, helps fund our writers and photographers.
Become a Patron!