It was 1972 when Munich hosted the summer Olympics. 50 years later, the city's Olympic Park forms the playground for Superbloom: a riotous weekend of pop, EDM and hip-hop.
Steampunk-clad actors and metalwork robots cycle and skulk around the walkways which interconnect the various areas and stages onsite. Aerial performers swirl on blue and white ropes in front of the lake which acts as the nucleus of the festival, to the backdrop of the steep, grassy hill which towers above the site. At night, an illuminated hot air balloon floats low through the trees, from inside its basket a goblin-like puppet sneers at punters shuffling around below. Behind it, the Olympiaturm glows in shades of the rainbow in support of the LGBTQ+ community. Accents of, and nods to wider art forms shine across the course of the event, offering a glimpse of the innovation and extent of creativity that the event could harness in the coming years, as well as its potential for expansion.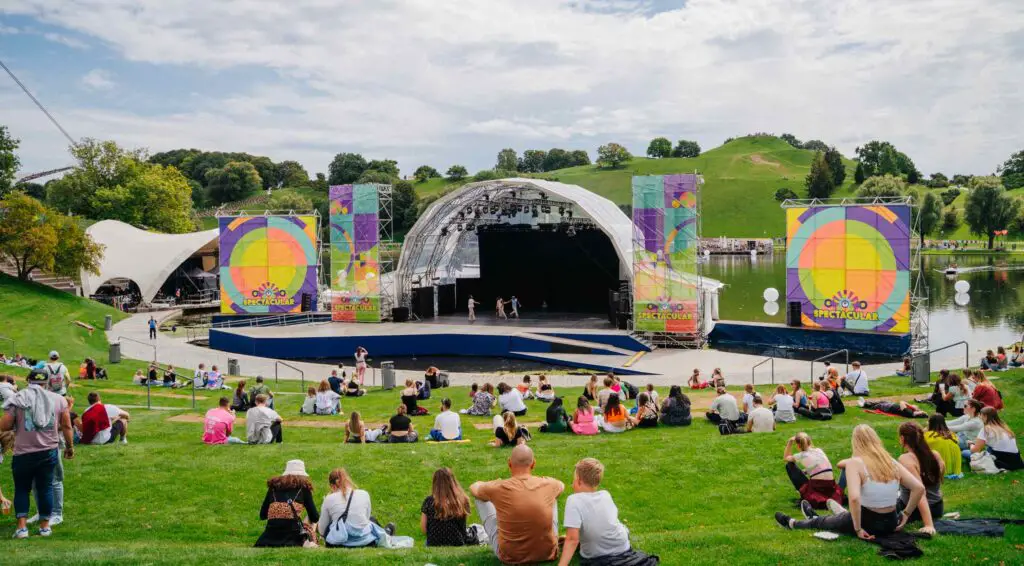 In its first year, the two-day, 50k capacity event is sprawled across the Olympic park's plethora of amphitheatres – a natural fit for live shows. With more than 20% of guests travelling from abroad to attend the sold-out festival, there's a lot of potential here: though, an understanding of German would set you in better stead to understand and integrate with the art workshops available.
"I'm humbled, I didn't expect this after Coronavirus delayed [Superbloom] for two years", Fruzsina Szép, Managing and Festival Director of Superbloom tells me, as we meet on the festival's final day. "It's a very open-minded festival and for all age groups – [for people] from 0 to 99 years. I'm very happy that we have more than 50% female audience; the vibration is very nice and relaxed and the last thing I would like to have at Superbloom is for anyone to be in panic or afraid." In fact, ticket sales for the festival resulted in a considerable split, with 70% of sales for women and just 30% for men.
The network of pathways left behind in the Olympic Park's wake means that the site is relatively well-accommodating for those using wheelchairs and prams, or anyone who may struggle with the usual uneven terrain of field-based festivals. Highlighting the importance of diversity and inclusion, Szép explains: "These things are considered at the very first moment – I live and work like that. Diversity is not just a topic that I put on my chest like a broach. It should be absolutely normal. Our team is very diverse within Superbloom – it should [go without] question. We have queer, LGBTQ+, multiple races, ethnicities, but I don't make any difference; they're my colleagues, my friends – humans. Sometimes it sounds so romantic but we are humans, we should be happy to have life on this planet and I have the opportunity to create festivals and so I would like to highlight such topics, not just [onstage] but also behind the scenes."
She continues to express some of the difficulties which arise during Superbloom's creation." It's not very easy to create a gender-balanced lineup", she considers, "but I think we did a pretty good job in doing that. It's part of the philosophy of Superbloom."
Szép explains that often, due to the family and care roles women undertake, they face obstacles when reaching out to book female artists. "A lot of times female artists aren't always on tour; because they have a family, they're mothers or they have a deal with a brand, or are in the studio – and this takes them a little longer as they may also be mothers or multitasking. So we have more challenges to book female acts than male acts. A mother with a child – behind or on the stage – it's not easy."
"I have a one-year-old baby. I'm still breastfeeding and it's a lot to juggle, it's hard. Every morning when I leave the hotel, my little daughter is crying and she doesn't understand why I have to leave", Szép explains as her eyes glaze over with tears. "I'm not an ego and I don't have an ego, I don't want to hide that it's a difficult thing to deal with."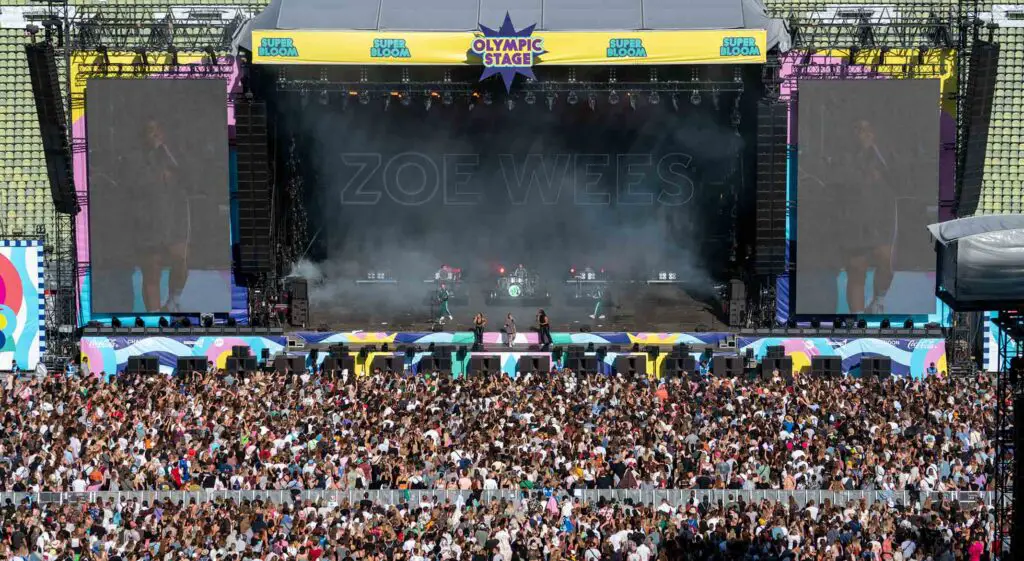 Due to the nature of the city festival and with Munich under strict curfew, shows have a relatively tight schedule and at night the performances fall silent around midnight. Going forward, Szép tells me that Superbloom intends to expand to clubs throughout the city, shining a light on what Munich has to offer.
A behemoth lightning storm puts day one on hold, with Years & Years' set cancelled due to the obvious risks which accompany a lot of metal interacting with rain and electric storms. However the show soon gets back on track and underway with the Super Stage lifting its veil to British grime artist Skepta, who stormed onstage with the intensity and energetic prowess the day was calling for to satiate cravings. Similarly, US' Megan Thee Stallion lit up the Olympic stage – an enormous arena which once hosted the athletics events in 1972. Here she delivers her own brand of self-empowerment, with twerk-filled hip hop all dressed up in a getup that can only be described as Oktoberfest meets Ann Summers.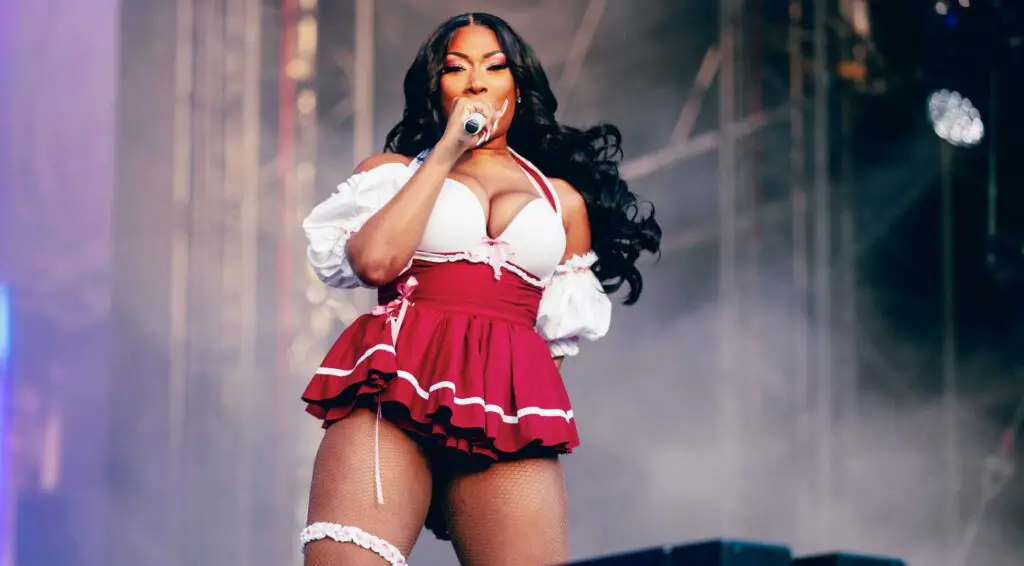 In particular, what stands out at Superbloom is the hardcore following the artists receive across the board. Regardless of the artist and stage, there is always a fanbase which matches, if not exceeds, the artists' energy. On Saturday night, improv songwriter Marc Rebillet lays out a hypnotic, groove-laden electric set composed solely on the fly, setting out beats or taking seeds of an idea and building them into the likes of fully-fledged funk, EDM and soul tracks. Sunday sees Willow take on the indoor Bloom Stage, with a sprawling audience who raise hands and sway in support of her pop-punk offerings which provide a strong platform to exercise strong, mid-range vocal tones with unbridled energy. TikTok-famed hits 'Wait a Minute' and 'Meet Me at Our Spot' make the cut, though expose a shrill edge to her vocal abilities which don't feel as polished or capable as that of the newer tracks, which overwhelmingly emanate a Paramore-inspired sound.
Later that day, also on the Bloom Stage, Girl In Red brings their indie-tinged pop to Munich, accompanied by a hoard of screaming fans. For those that don't know, often their love songs address life in the LGBTQ+ space, and Norwegian singer-songwriter Marie Ulven Ringheim commands audiences with ease and competence. New dream-pop/indie track 'October' is debuted, which is beautifully accompanied with a dose of vulnerability in the track's woodland-based music video as Ulven softly sings, "Smoking cigarettes on the roof/You look so pretty and I love this view/We fell in love in October/That's why, I love fall", as the set winds to a close.
On Saturday afternoon, Rita Ora's electropop spills out into the post-thunderstorm haze. Her thigh-high boots and neon yellow leotard reflect the punch and grit her set provides. 'Hot Right Now' and 'Lonely Together' provide vivacious melodies and form a strong, lively platform to display Ora's husky vocals.
Once again appearing on lineups this year, Norwegian singer-songwriter Sigrid and the UK's Anne-Marie storm Sunday afternoon with sets both brimming with self-love and acceptance on the Super Stage. Their lyrical content explores their respective journeys to realising true potential and capabilities within themselves, with it delivering restless enthusiasm and vocal strength with infectious pop melodies. Anne-Marie's set heavily doused with a dancehall flavour.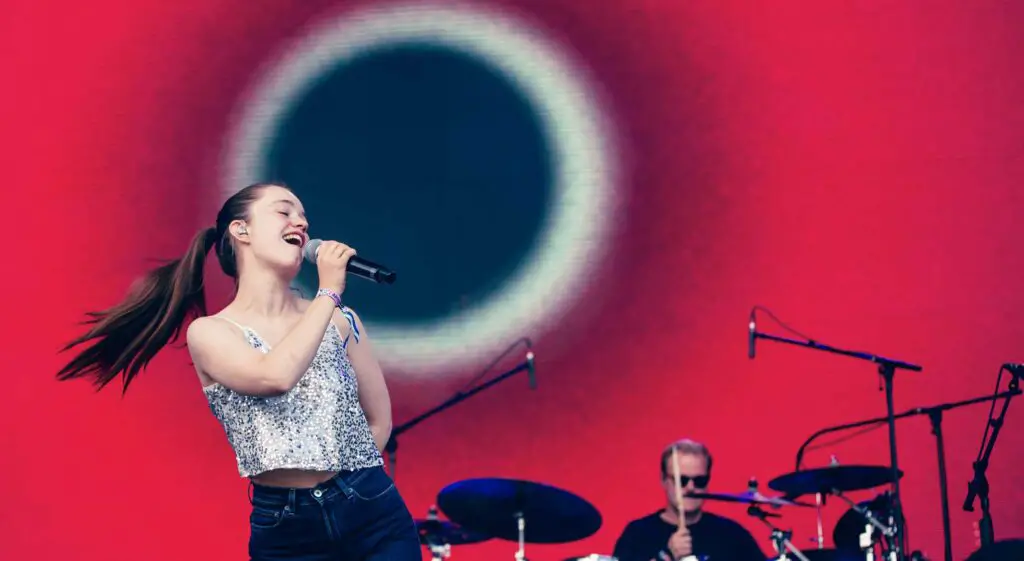 Drawing the festival to its finale, once again on the Super Stage, Belgian dance-pop sensation Stromae rattles through a selection of both new and old tracks which resonate with audiences on a global scale. "Germany was the first country to support me", he reminisces, "So, thank you", as beautifully coordinated lighting and animations provide the backdrop to lyrics which seek to address inequalities and social issues, with fervour and groove.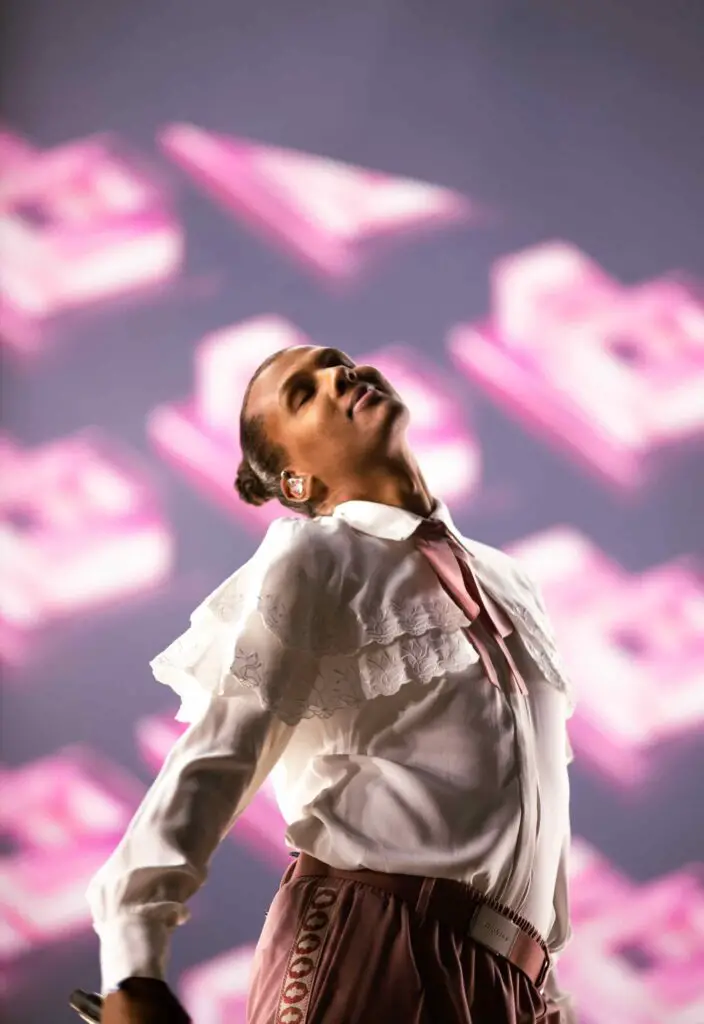 Before breaking into the infectious 'Papaoutai', a robot which bears uncanny resemblance to Boston Dynamics' 'Spot' appears onstage, performing a few tricks and eerily sauntering off into the shadows. Stromae croons 'Tous Les Memes', which delves into both gender roles in unhappy relationships, as well as a breadth of almost traditional Spanish-inspired material from his latest album 'Multitude', the ruffles on his shirt resembling a matador-like aesthetic. 'Alors On Danse' brings the show to an end, with vibrancy and an overwhelming sense of euphoria.
READ MORE: The big Leeds Festival review 2022