For the prodigal return of Paramore, who had been on hiatus since 2017's Grammy-nominated 'After Laughter', Hayley Williams re-dyed her hair that trademark red. The blonde era was a long one, encompassing 'After Laughter' and Williams' solo album 'Petals for Armor', and the return of the red seemed to signal that Paramore were back for real this time.
Following the announcement of sixth album, 'This is Why', Paramore first dropped the title track, followed by singles 'C'est Comme Ça' and 'The News' and immediately sold out a tour. That's a lot of fans to disappoint – luckily, 'This is Why' doesn't. With the core Paramore team of Williams, Zac Farro and Taylor York, the album was recorded in LA with Carlos de la Garza, who worked with Paramore on their 2013 self-titled LP. Reminiscent of 'After Laughter' while carrying the influences of Williams' solo work and showing a clear evolution, 'This is Why' might disappoint anyone who was hoping Paramore would do the easy thing and give in to nostalgia. Instead, they seem to have taken cues from influences as wide-ranging as Bloc Party, 'Holy Fire'-era Foals, and Björk. It's clear that this is the record Paramore wanted to make, not to appease the fans or some idea of who they are, but for themselves.
A thread of ageing and self-deprecation runs throughout. Opener and first single 'This is Why' is a paranoid, post-pandemic anthem for people who still don't really want to leave the house, while 'The News' sees Williams feeling useless and unable to help the world. On 'C'est Comme Ça', Williams laments getting older, joking about her chiropractic appointment. On post-rock-inspired pop song 'Crave', Williams beats herself up for struggling to live in the moment: "I romanticise even the worst of times/when all it took to make me cry was being alive". 'Running Out of Time', the track most reminiscent of Foals, opens with plucking bass and offers a playground for Williams' deft vocals. It's funny, too, with Williams singing "intentions only get you so far, what if I'm just a selfish prick?" and yelling out excuses for being late. But it's also indicative of a theme of the album: Williams is just too hard on herself.
On 'Big Man Little Dignity', Williams finally takes that criticism outward. It's impossible not to think of Björk, particularly her angry break-up album "Vulnicura", from the moment Elfin woodwind instruments open the track. 'Big Man Little Dignity' is filled with a quiet, meandering rage that sees Williams twisting the knife. It feels sparse, leaving space for a melodic autopsy of a relationship gone wrong. It's followed by 'You First', a revenge track that calls to mind, somehow, both Klaxons and Jennifer's Body: "I'm living in a horror film / where I'm both the killer and the final girl" Williams sings. It's lo-fi, making that karmic, bloody revenge even scarier.
It's in the second half of the album that 'This is Why' finds a more tender, serious groove. On 'Figure 8', over a mix of scratchy and clean guitars and woody tuned percussion, Williams' yelled vocals evoke Karen O while the line "all flowers die" is a direct reference to her own solo work. 'Liar' is a straightforward ballad over gentle strings that gives space for Williams' love for York – both as her bandmate and partner – to grow. She's grappling with an initial refusal to recognise their feelings for one another: "love is not an easy thing to admit", "I lied to you, but you always knew the truth". With stripped-back instrumentals, Williams' natural, low-key vocals fill the space.
Williams' voice, which has always been impressive, seemed to grow into new, weirder territory on 'Petals for Armor'. That evolution continues on 'This is Why', seeing Williams mixing speaking, yelling and singing in a way reminiscent of Fiona Apple but ultimately all her own. It feels almost like she's saving herself, not giving everything away. On album closer 'Thick Skull', she finally showcases that voice, and it feels like a pay-off. There are notes of Apple here, too, with a delivery that feels like a threat.
Maybe this exciting, multi-layered record is what it will take to, finally, sever Paramore's ties with the dreaded phrase "emo revival". Just recently, the mention of the "comeback" by an Atlantic journalist prompted Williams to "flash a blank stare of feigned (or real?) boredom" then "break into a laugh". She's right to laugh! For one, the "comeback" has been going on for so many years that it can hardly be called one anymore. Plus, six distinct albums, one solo record and two decades later, Paramore – and Hayley – have earned the right to be seen as more than the genre and subculture they were briefly associated with. If 'After Laughter' didn't do it, the imaginative, playful, complex 'This is Why' is sure to take them a few steps further.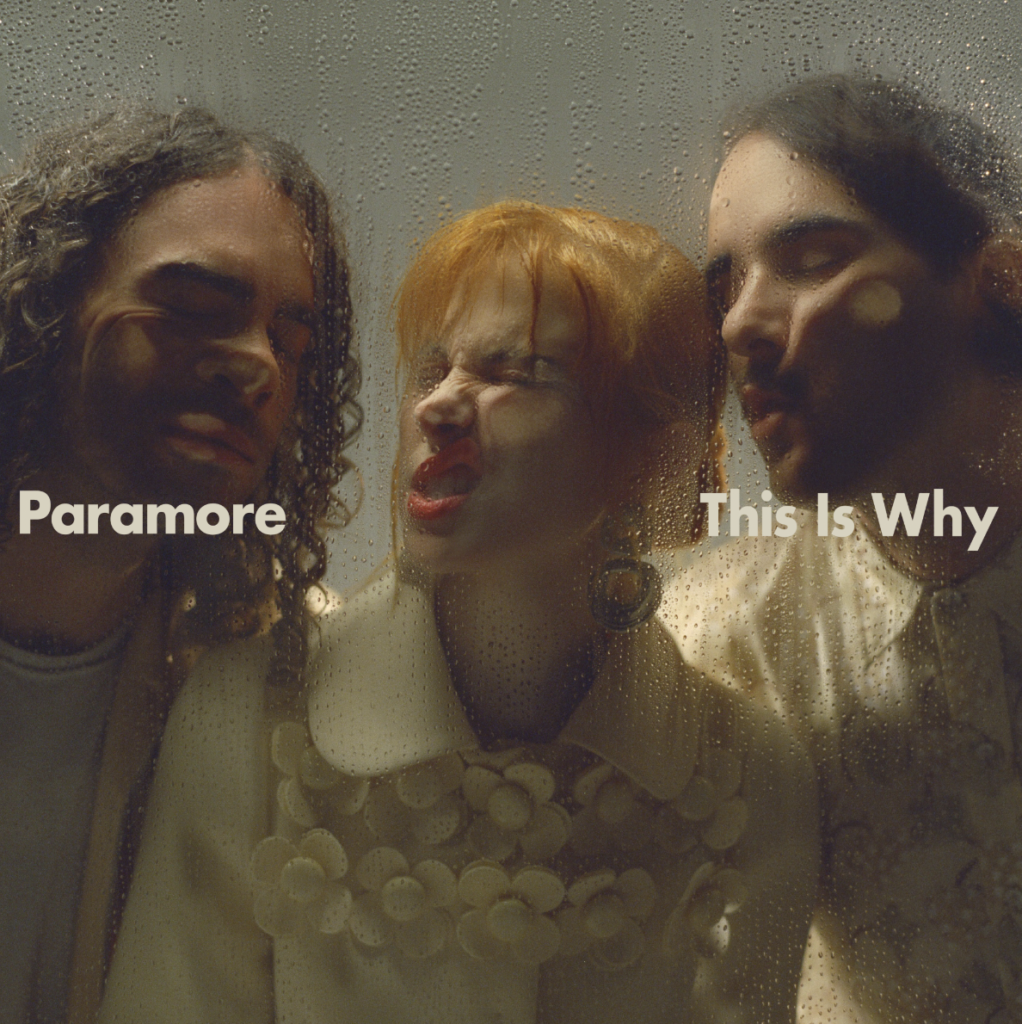 READ MORE: Growing up with Hayley Williams