When Taylor Swift announced her plans to re-record her first six studio albums in August 2019, the announcement was met with an onslaught of questions.
Was Swift really willing to inconvenience herself and recreate thirteen years of music, note-for-note, to devalue the records she alleged had been sold against her will by her former label boss Scott Borchetta to music executive (and bitter rival) Scooter Braun? Was this legal? Would fans disavow the records they grew up listening to in favour of the new recordings? Would she replicate her early-career country twang?
Three re-releases later—the halfway point through the re-records—we have some answers. By almost any metric, the 'Taylor's Version' albums have only cemented Swift's legacies as a generation-defining chart-topper and monocultural force.
The first two releases, 'Fearless (Taylor's Version)' and 'Red (Taylor's Version)', were among the best-selling albums of 2021, with the latter yielding a Guinness World Record for Swift when 'All Too Well (10 Minute Version) (Taylor's Version) (From the Vault)' became the longest song ever to reach No. 1 on the Billboard Hot 100. The extended reprise was accompanied by a critically acclaimed short film that garnered attention for Taylor Swift (The Director).
Swift's third re-release, 'Speak Now (Taylor's Version)', seems poised to continue her record-breaking streak. An errand that was initially met with cynicism—seeming futile at best and indulgent at worst—has turned out to be a boon to Swift's career (and pockets).
But has the effort been worth it for fans—particularly those who stay off of Stan Twitter and out of John Mayer's Instagram comment section? What purpose do the re-records serve if you're not parasocially invested in Swift's music ownership battle?
Here, a recap of some of the ways even the most casual fans have benefitted from Swift's 'Taylor's Version' recordings.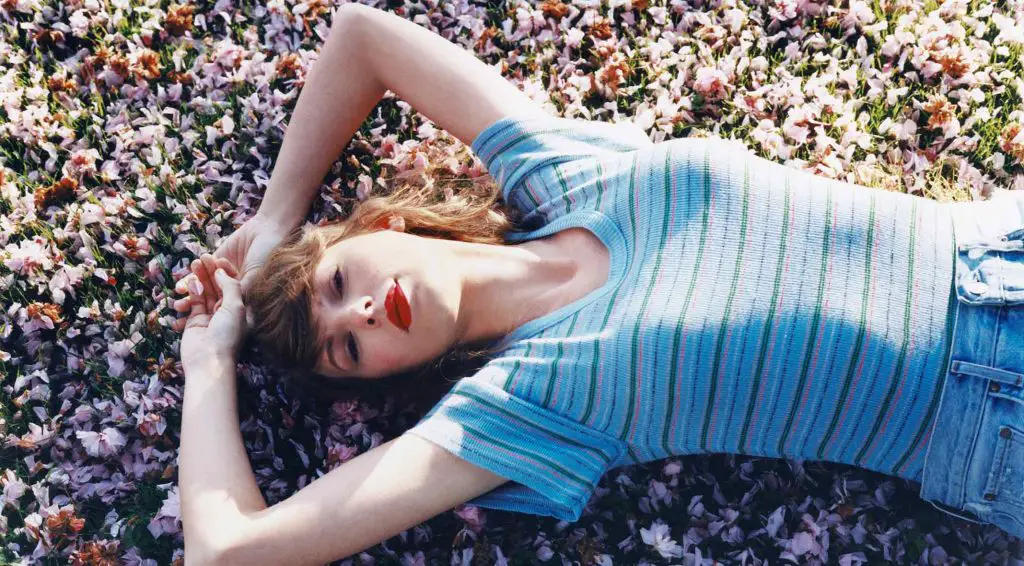 The Vault Tracks
Calling these albums re-recordings doesn't tell the whole story. Though most of the songs on the records have been familiar to fans for the better part of two decades, Swift's decision to include unreleased tracks on Taylor's Version albums was a mastermind move. Releasing new songs has elicited interest outside of Swift's hardcore fanbase, and it's added some worthy entries to the list of her best songs.
Swifties know she has a habit of relegating some of her best songs to deluxe versions of her albums (see evermore's 'Right Where You Left Me' and 1989's 'New Romantics'). The Vault tracks showcase some of the finest work she left on the cutting room floor during previous eras. On one standout, 'Nothing New,' off of 'Red (Taylor's Version)', Swift recruits Phoebe Bridgers to elucidate her fears of fading relevance in an industry that prioritizes youth, particularly when it comes to women. "And someone else lights up the room," Swift sings, lamenting, "People love an ingénue."
Other fan favourites from the Vault include 'Fearless (Taylor's Version)' track 'Mr. Perfectly Fine' and 'I Can See You' a paean to repressed adolescent desire and immediate standout on 'Speak Now (Taylor's Version)'.
Full-Fledged Album Cycles for Younger Swifties (and Latecomers)
Some of Swift's younger fans weren't yet born when she made her debut back in 2006. In fact, the youngest Gen Zers were born four albums into Swift's career, during the 'Red' era. These fans have benefitted from her full-fledged re-recorded album rollouts, which include new album art, previously unreleased radio singles, and Vault track music videos—precisely the kinds of experiences that make the most impactful albums of our youth so indelible.
'Red (Taylor's Version)' was particularly fruitful in this regard: The twangy, Aaron Dessner-produced country kiss-off 'I Bet You Think About Me' was released as a single, with a music video directed by Blake Lively. But the highlight of the release was the short film for the 10-minute version of 'All Too Well', starring Sadie Sink and Dylan O'Brien as Her and Him, a couple doomed by an age gap and differing stages of maturity; and Swift as the older version of Her, an author who uses the experience as inspiration for her writing.
Maturing Vocals
'Mean', the sixth track on 'Speak Now', was famously written in response to a critic (believed to be Bob Lefsetz) who disparaged Swift's undeveloped singing voice. "At that time, it levelled me," Swift writes of the critiques in the vinyl liner notes for Speak Now (Taylor's Version), adding she "underwent extensive vocal training" ahead of recording the original version of the album. For those for whom Swift's teenage vocals were an impediment to digging deeper into her early songcraft, the 'Taylor's Version' recordings are a welcome redux.
While there are charms to the impassioned, eager vocals of her early catalogue (and some idiosyncrasies that simply can't be replicated, such as Swift's bated breath on Speak Now's 'Last Kiss'), Fearless (Taylor's Version) songs like 'Change' and sleeper bonus track 'Superstar' greatly benefit from Swift's smoother, deepened vocals. The same can be said of Red (Taylor's Version) highlights 'State of Grace' and 'Treacherous'. With imperfect, immature vocals no longer an obstacle, Swift sceptics will appreciate lyrical gems like, "Nothing safe is worth the drive."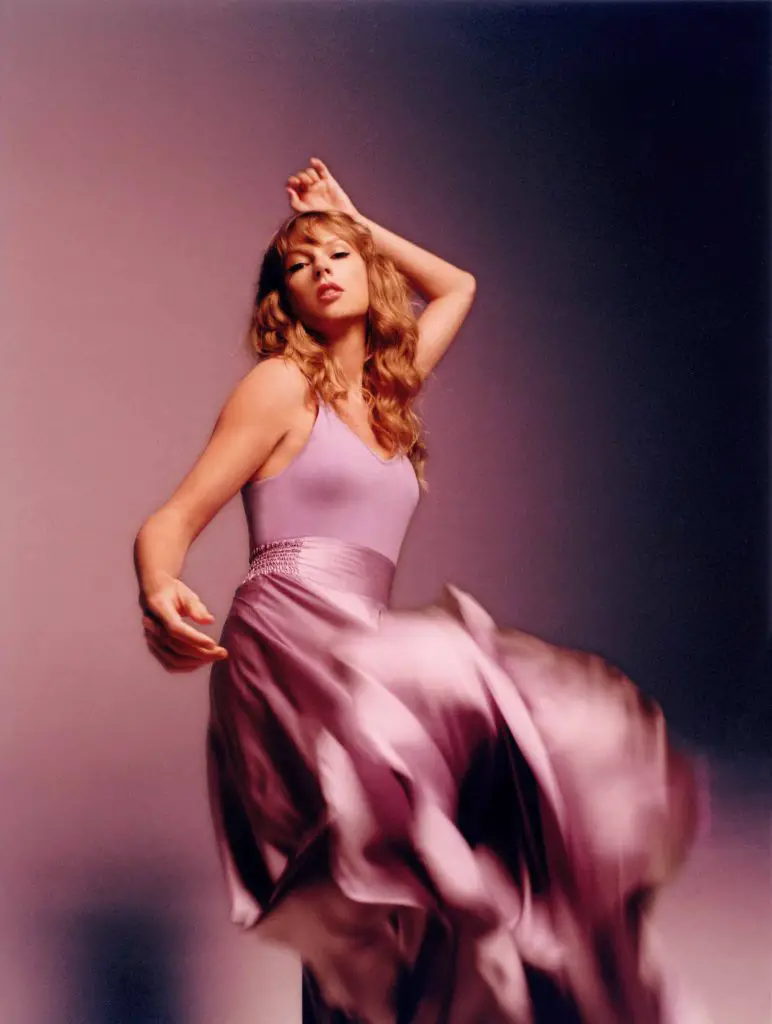 A Conversation Between Taylor (Adolescent Version) and Taylor (Adult Version)
Speaking about her All Too Well short film at a Tribeca Film Festival screening last year, Swift expounded on one of the major themes in her songwriting. "I really do write about girlhood a lot," she explained at the time.
Indeed, one of the most thrilling aspects of Swift's re-recordings has been listening to the interplay between the older, wiser Swift and her adolescent self, with 'Fifteen' being the clearest example of this dynamic. Swift was just 18 when she first released the cautionary tale about her friend Abigail, who "gave everything she had to a boy who changed his mind." It's always been a heart-rending song, but her words carry even more weight on the re-recording when Swift, now in her 30s and at the apex of critical acclaim and popularity, sings, "I didn't know who I was supposed to be at fifteen."
'Speak Now (Taylor's Version)' offers two poignant examples of Swift in conversation with her younger self, on 'Dear John' and 'Innocent.' Swift was 32 when she re-recorded the album—the same age Mayer was when he dated a 19-year-old Swift, and the same age Kanye West was when he famously interrupted her at the MTV Video Music Awards, prompting her to respond with 'Innocent'.
Vault track 'Castles Crumbling,' about a public fall from grace, paints a more complete picture of the story of the album. Listening to it in conjunction with 'Innocent', it becomes clear that when Swift sings, "Wasn't it beautiful when you believed in everything/And everybody believed in you?" she's not just singing to her former nemeses—she could just as easily be singing to herself.
READ MORE: Taylor Swift's most underrated songs