Even more names have been added to the Standon Calling festival lineup for 2022.
Additions to the bill include Porij, Connie Constance, English Teacher, Kamal and more.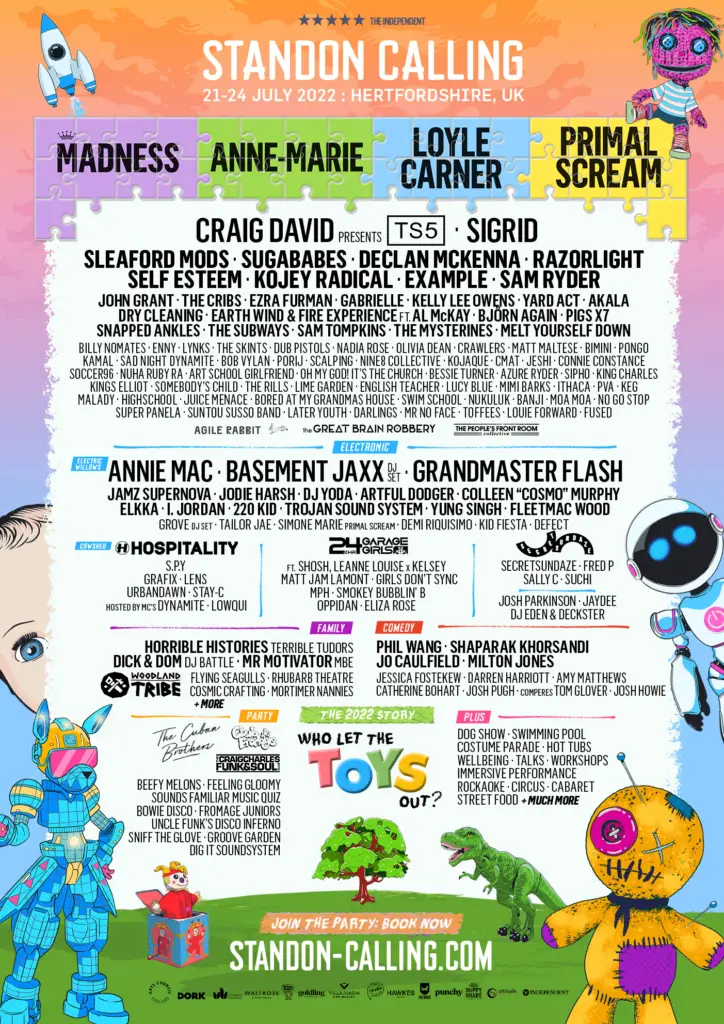 Fresh from being playlisted on BBC Radio 1, singer-songwriter, and Hertfordshire local, Connie Constance will be joined on the Main Stage at this year's event by pop-noir artist Kings Elliot, who have just touched down in the UK following a string of US tour dates with Imagine Dragons. Elsewhere on-site wiry post-punk band, and Glastonbury Emerging Talent competition runners-up, English Teacher, the bedroom pop prodigy fresh from an appearance on Jools Holland Kamal, DIY rap hero and The Guardian's 'Album Of The Year' contender Jeshi, hotly tipped Australian goth-popstars HighSchool, dreampop singer/songwriter/producer Bored At My Grandma's House plus biting guitar band The Rills have all been confirmed to appear at Laundry Meadows. 
New additions to The Dive Bar include No Go Stop, Super Panela, Suntou Susso Band, Louie Forward and Fused who will all be performing on Thursday. The Arlo Parks-backed Porij, electronic trio PVA and exciting Cardiff rapper Juice Menace will also be appearing across the weekend in Hertfordshire.  
Standon regulars will be pleased to hear that Beefy Melons Vintage Temple Of Love And Gratitude also makes a welcome return in 2022 with a line-up that has you guaranteed to be dancing the night away. From Leeds party DJ powerhouse Danny Oliver to rock 'n' roll regular annadoom.pe they'll also be joined at Standon Calling by Doktored, Daffadam, Jazzy, Songs Of Praise, Greg Phizacklea, Matt Le Moo, Digital Pocahontas and Established 1971.
As we inch closer to the main event Festival Founder and Director Alex Trenchard says about the latest line-up and entertainment additions to Standon Calling in 2022:

"We're delighted to complete our 2022 line up with the hottest new talent across the music spectrum. If you don't yet know Kamal. Porij, Jeshi or Hertfordshire local rising star Connie Constance then prepare to be blown away in just 2 weeks time when we open the gates to Standon Calling! 
This year's festival is going to be special and we've got both old and new tricks up our sleeves! See you soon Standoners!"
As a result of the festival's ongoing work with Keychange since 2018, Standon Calling has this year achieved a fully gender-balanced line up and stands as the first mainstream UK music festival to hit the target in 2022. A big positive step proving it's possible, with over 50% of the acts identifying as female or non-binary across all the music stages, and with representation right at the top of the bill with Anne-Marie headlining the main stage on Friday night right down to the slot reserved for up and coming talent. 
Buy the last remaining tickets to Standon Calling festival.