Breakout pop star, Mae Muller has collaborated with PUMA on a brand new shoe called Mayze. Timed just as the world opens up, the new trainer is a sleek shoe – its stacked midsole, a reinterpretation of the PUMA Creeper and PUMA Platform soles, while the upper is a combination of the brand's most iconic classics.
For the #MyMazeCrew campaign, Mae Muller, who supported Little Mix on their 2019 tour and has also collaborated with One Direction's Liam Payne, brings five of her talented all-female crew into the spotlight with her. In a fresh move by PUMA to champion women in the music industry. Mae's Mayze crew includes Jaime Jarvis (stylist), Zara Ali (make-up artist), Hanya Fathi (best friend and music PA), Prinny Rae and Amber Leaux (friends and podcasters).
PUMA continues to recognise the importance of those who contribute to the music industry – both in front of and behind the camera. Through this new campaign (shot by women, for women), behind-the-scenes videos document Mae and her female crew on their journey, as she prepares to release new music in Summer 2021. Available to watch on PUMA's Facebook and Mae Muller's Instagram, it gives a glimpse into the highs, the lows and the hard graft experienced by women trying to make it in all areas of the music industry, following an unprecedented year.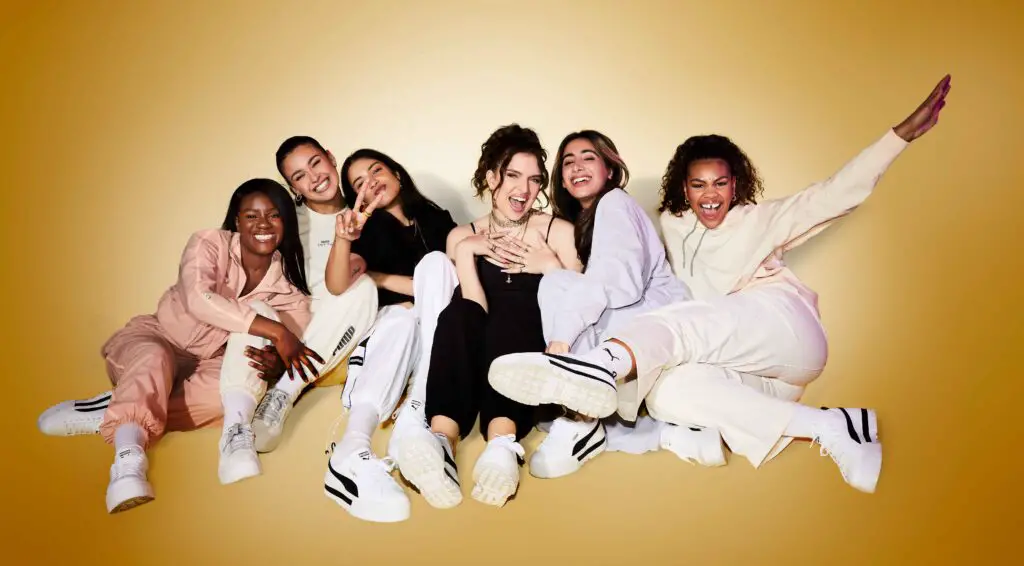 Mae Muller says: "I couldn't do what I do without being surrounded by my crew – there's so many amazing, strong women on and off the stage, behind and in-front of the camera, helping others to embrace the spotlight. Standing strong in my PUMA Mayze and being a part of the She Moves us movement is so exciting. We are done being talked over, it's our time now."
Ruth How, PUMA Head of Marketing UKI, added: "With our close ties to the music industry, we are proud to champion artists like Mae Muller who are on the brink of making it big, and we love what she stands for. The launch of Mayze goes hand in hand with the hopeful resurgence of the music industry, as it gets back on its feet again." 
Want to know more? As part of the campaign, PUMA is also hosting 3x Clubhouse rooms with Mae and her Mayze Crew, alongside other female artists, to discuss their journey and breaking out in the industry. 
#MyMayzeCrew is part of PUMA's She Moves Us movement, focusing on inspiring women who move together to achieve and connect – through sport, culture and values – bringing to together PUMA's top female ambassadors as well a local artists, influencers and partners.
PUMA Mayze comes in four distinct colourways, and are available on PUMA, JD, ASOS and OFFICE at an RRP of £80.