To say Zoe Wees had a busy 2020 would be a bit of an understatement. She's gone from releasing covers, including Leonard Cohen's 'Hallelujah' and Lewis Capaldi's 'Someone You Loved', to collaborating with artists such as Tom Walker and Moonbootica, and even joining Sam Smith for a session at Abbey Road Studios. Earlier this year, she performed her breakout single, 'Control', on The Late Late Show With James Corden, an emotional ballad about her experiences of anxiety and the epileptic seizures that she's managed throughout her life.
Wees' ability to use her own experiences to make music about sensitive and important topics, that her listeners can also find comfort in, didn't stop there. Second single, 'Girls Like Us', calls out impossible beauty standards and societal pressures on women and girls. We caught up with Zoe over Zoom to chat about who inspires her, having a platform, and her upcoming projects.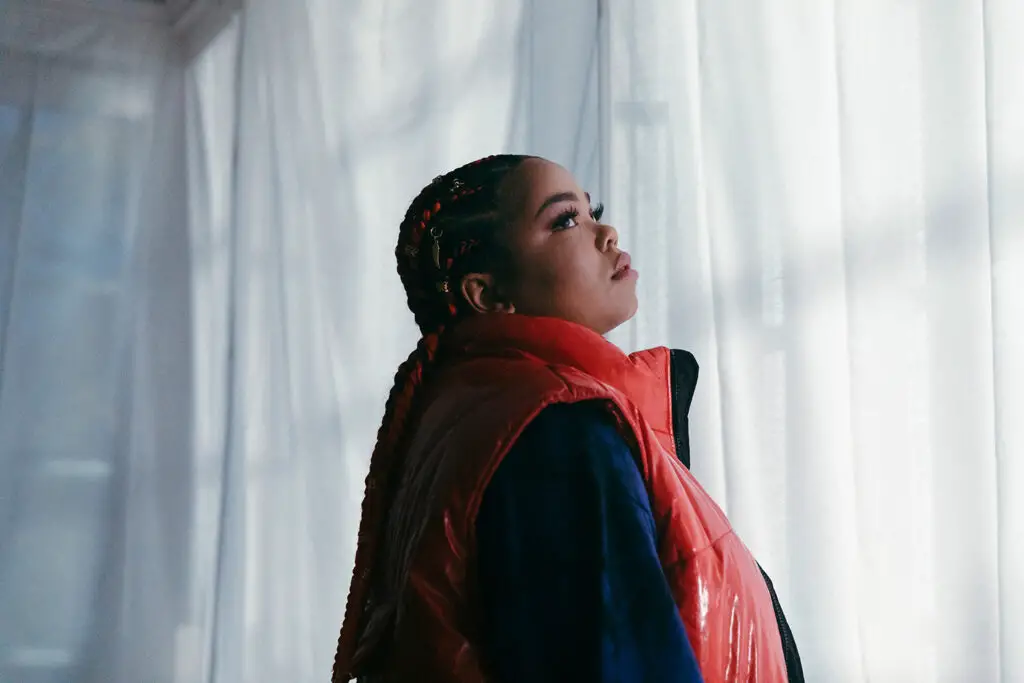 Before you released your own music, you were posting covers online. Did you ever think you would get to this position now?
It's so crazy, because I was just covering songs and hoping I could gain a community. I never thought I'd release my own song and then we got to the point where we released 'Control' and I think the cover songs just helped me get a community and maybe people seeing and hearing me and knowing "this is Zoe".
Did the music scene in Hamburg influence you in any way?
The music scene in general in Germany is so hard, because everywhere around the world it's like "OK, you can do anything, anything is possible". In Germany it's like… you'll never make it out of Germany. I just don't vibe with Germany.
I love the ideas that you sing about in 'Girls Like Us', and the way you hold up a mirror to beauty standards, particularly in the music video. Have you felt pressure from those standards in the industry?
Every time I'm on Instagram I just see the perfect girls, you know? It's so hard to see my real beauty, and I wanted to bring back real beauty with this song. I think there's a lot of pressure on all of the young female artists, or like, especially the girls, you know? They're just always like "I have to look like that but I don't", they wake up so beautiful and their hair looks good when they wake up, and it's just a circle that we're trapped in I think, and I hope it changes real quick.
You wrote really honest lyrics about your anxiety and epilepsy on your first single 'Control'. Why was it so important for you to explore those themes?
I was fighting with rolandic epilepsy and I had a teacher who helped me a lot and I just wanted to say thank you with this song. For me, it was so important to make other people feel that they weren't alone because I know how it feels to have a seizure and how it feels when the pressure is on your chest and you can't speak and you can't breathe and everything. I just wanted the world out there to know that I know how it feels and I know that it's really hard to express yourself especially when you talk to your mum or to your dad. I just wanted to help them with this song and make them feel like you just have to show your mum the song and she'll know how you feel. People sent me a lot of messages to let me know that I helped them express themselves.
It's so nice that you could show those parts of yourself to the world. Would you say that your music is a release?
Definitely. I'll never write a song about something that I didn't experience. I'll keep making these songs.
'Control' was your first single but you've worked with Moonbootica on 'Hibernating' and you've worked with Tom Walker too. What are your favourite memories of collaborating with artists and how does it add to your progression as an artist?
I really enjoyed collaborating with Tom Walker, his voice is so good, literally one of the best. He's so talented and I was so happy when he asked me to jump on this track, especially this track because I asked him what it's about and he said it was about helping a friend during a tough time. It's such a great thing to collaborate with artists and a great feeling.
It's great that you feel empowered to share those personal aspects of your life. How do you navigate the feeling of exposing yourself to the world?
The more honest you are, the more honesty you get back from other people. The world is not always perfect and you just see the perfect picture. I wanted to let anyone know it's not perfect, especially with my songs because I've been through a lot of shit. Maybe someone is going through epilepsy right now and I just want to help them in any situation.
Who in your life inspires you?
I think my mum and my team, because my team are so hard working and inspire and motivate me to do more and do better and never stop working. My mum, always, just with her personality. She's always there for me, she works and then she's there for me, she's doing everything for me to make my world better.
Your recent performance on The Late Late Show With James Corden was a big moment. Were you nervous beforehand?
I was nervous. I had the honour to do this and I never expected that I'd ever be on the Late, Late Show, it's so crazy, I was really nervous. So crazy.
You're part of a generation that are engaging with politics at a much younger age, and you're asking lots of interesting questions about the world. Is that something that forms a basis for your music?
I think we should speak out on the big topics. I'll never stop talking about the big and most important topics.
What's next for you, Zoe?
I'm working on the EP right now, I'm so excited, I can't wait to release more music. It's been a long time after 'Control' and 'Girls Like Us', which is super cool, but I've got so much more to say, you know? I can't wait to put it all out and help other people with it. So I'm working on the EP – it's going to be a dope EP (and emotional of course). I hope there will be another single before the EP too. Hopefully I'll be in England then.