I just can't wait to be all grown up at 23," Wallice sings on '23', the tongue-in-cheek centrepiece of her debut EP 'Off The Rails', which was released this summer. The LA-based artist has since reached that milestone and, sat in east London's Shoreditch House for her interview with The Forty-Five, she's pondering whether she does now feel as "all grown up" as the song imagined she would. "Kind of!" she decides, a big grin spreading across her face. "23 has been a good year so far. Maybe I manifested it?"
If she did manifest it, then she must be on pretty good terms with the universe. Since turning 23 in April, she's released a sublime EP, had her face plastered over a digital billboard in Times Square, moved out into her own apartment with her boyfriend and a friend, played her first IRL shows and festivals and garnered a ton of love and attention from a growing group of fans and fellow artists. Signing her first record deal with Dirty Hit (The 1975, Wolf Alice)– exactly a year after releasing her debut track 'Punching Bag' – is just the icing on an incredibly sweet birthday cake.
"I really want to have a big say in what [my career] looks like for the next few years rather than following someone else's ideas," Wallice explains. The London-based label felt like a good fit for her to be able to follow her own path, while its roster of acts including Beabadoobee ("I keep joking that I'm the older, less known version of her") and Rina Sawayama solidified her decision to join their ranks.
It's not hard to see why Dirty Hit – and many other labels that weren't as lucky to secure Wallice's signature – wanted her on their team. Over the last 12 months, the young artist (whose full name is Wallice Watanabe) has marked herself out as an incredibly exciting new star – one who makes fizzing indie-pop that captures the anxieties of coming of age while being shot through with self-deprecating, sarcastic humour.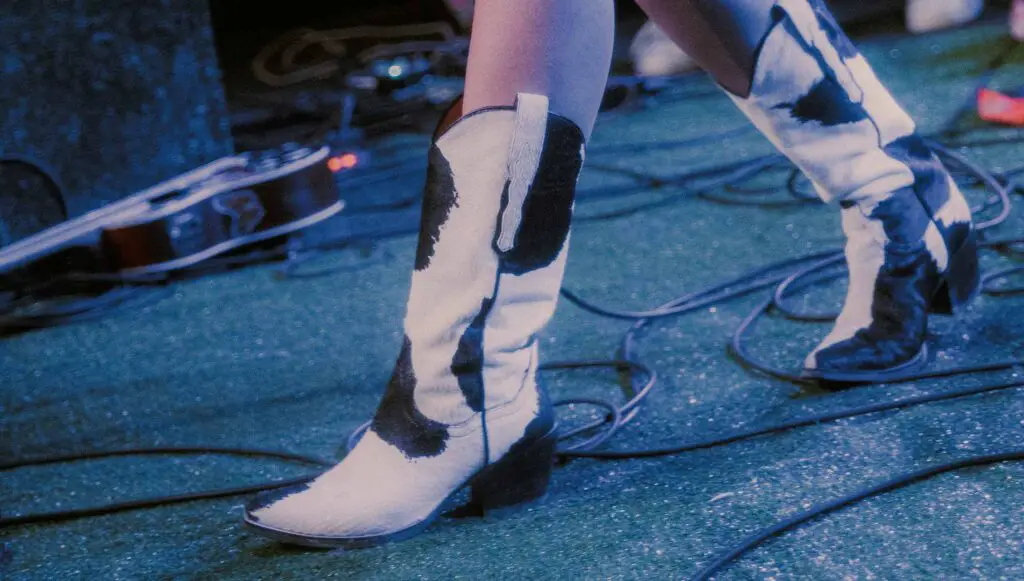 'Wisdom Tooth' her first release on her new label home, does just that, comparing a relationship to the pain of a wisdom tooth that won't stop trying to force its way into being a permanent part of you. "Now I hate my favourite restaurant / Most days I can't even chew," she sings. "I go to the second-best spot and I'm still thinking 'bout you."
The track took inspiration from Wallice's own life – not in the department of love, but in a quite stressful experience of dentistry. "I wrote it the day before I got my wisdom teeth out and I was so nervous," she says, her eyes filled with remnants of concern as she recalls that day and the fork that she's been prodding at a vegetable curry with goes motionless. "I got a call I was at [frequent collaborator] Marinelli's studio from the doctor and he was like, 'I'm looking at your X-rays and you're gonna have to have a bone graft. Your teeth holes are gonna be too big that your bone can't naturally fill it in.'" In response, the musician wrote her new single – initially literally about her teeth, later revising it to make it "more relatable to the wider world".
The video sees Wallice do a comedic reenactment of a visit to the dentist's and the aftermath – her dopey take on being spaced out on anaesthetic is particularly amusing – continuing her streak of showing off her dramatic chops in her visuals. Acting, it turns out, is something she has prior experience in.
"My mum got me into acting when I was about four," she explains. "My first audition I booked was for the show Frasier. I was on one episode – a Christmas episode – and I still get $20 cheques every Christmas. I grew up doing auditions for TV and film, but I didn't work that much more, I just did a few commercials and stuff."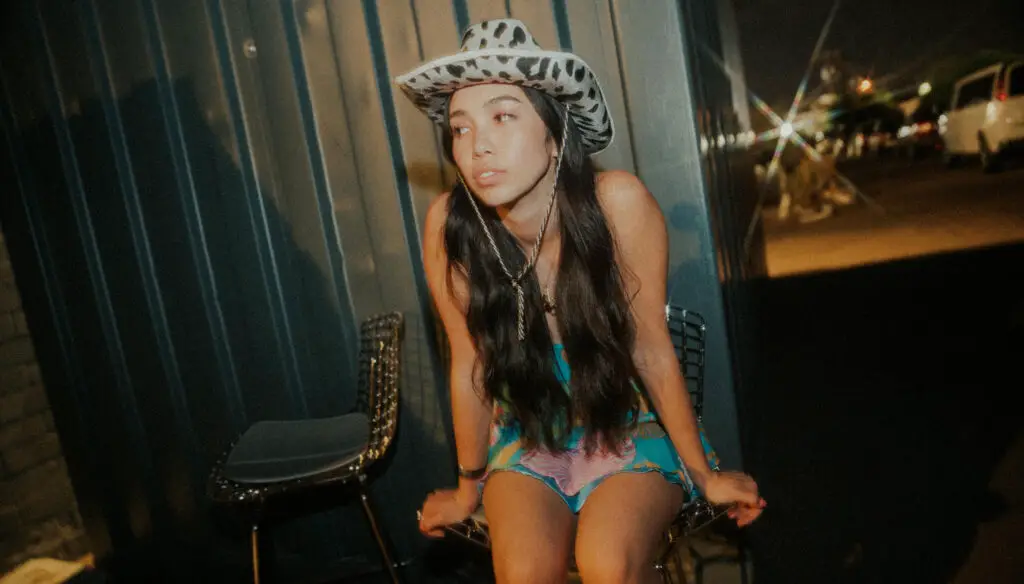 Aside from that traumatic tooth extraction, Wallice's 23rd year has had its other trials – including getting used to the unpredictable nature of life on the road. Given the pause on live music over the last couple of years, she only just played her debut shows last month, supporting Chloe Moriondo at five dates in California and Arizona. "It was so fun, but at the first show in San Francisco, I finished my set and got off the stage and just wanted to cry because I felt terrible," she says, citing bad sound and feeling like she could have performed better as reasons behind her dissatisfaction. "But after so many people came up to me who didn't know me and had come to see Chloe and were like, 'That was so good!'"
Playing live has given Wallice the chance to envision the fanbase she's been building recently in real life for the first time: "I see graphs and numbers and Spotify data and I can't even imagine seeing those numbers [in front of me] – I feel like they wouldn't even fill a room, but then my managers are like, 'It literally would fill this venue'. I'm just like, 'No, that's crazy!' But at my last show in Phoenix, the whole front row was singing along – I was like, 'How do they even know who I am?!'"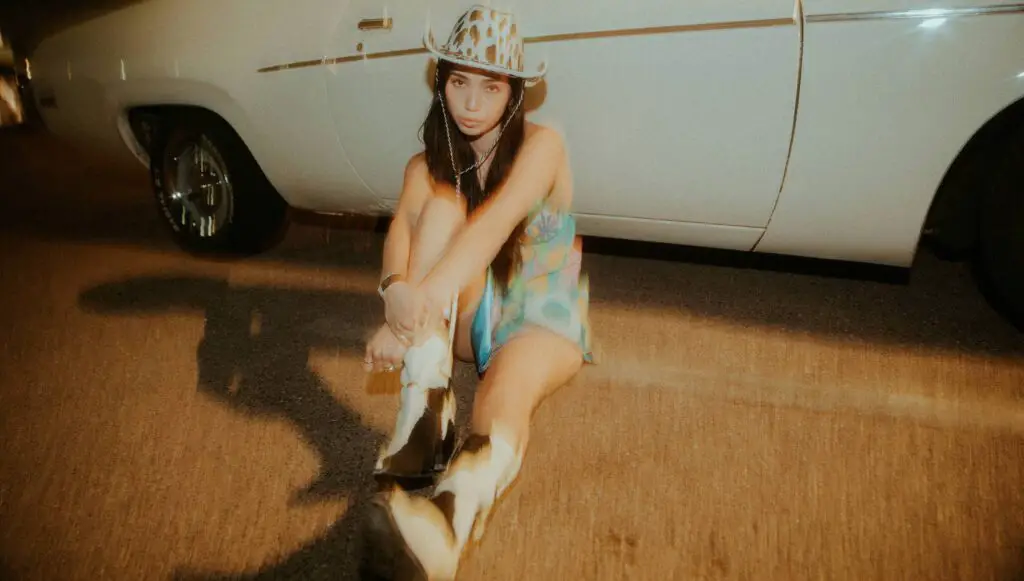 As a thank you for taking her on tour, Wallice gifted Chloe Moriondo a small ceramic dish decorated with a red cowboy hat. It was one example of the incredibly good mugs, vases, pots and other goods the artist crafts with her own hands, and showcases on her other Instagram, @walliceceramics. "I grew up in this area called Topanga – this hippie mountain, basically – and my mum had a kiln in our garage," she explains.
After taking a summer class in pottery when she was 11, Wallice's interest in it returned last year and she took some classes at a local school before lockdown hit and continued to make items on her own during quarantine. "It's such a fun outlet and I get to make little gifts to bribe people with," she jokes. "Music is like you're trying to always solve a puzzle, but I can think of something and make it with clay and it turns out how I pictured."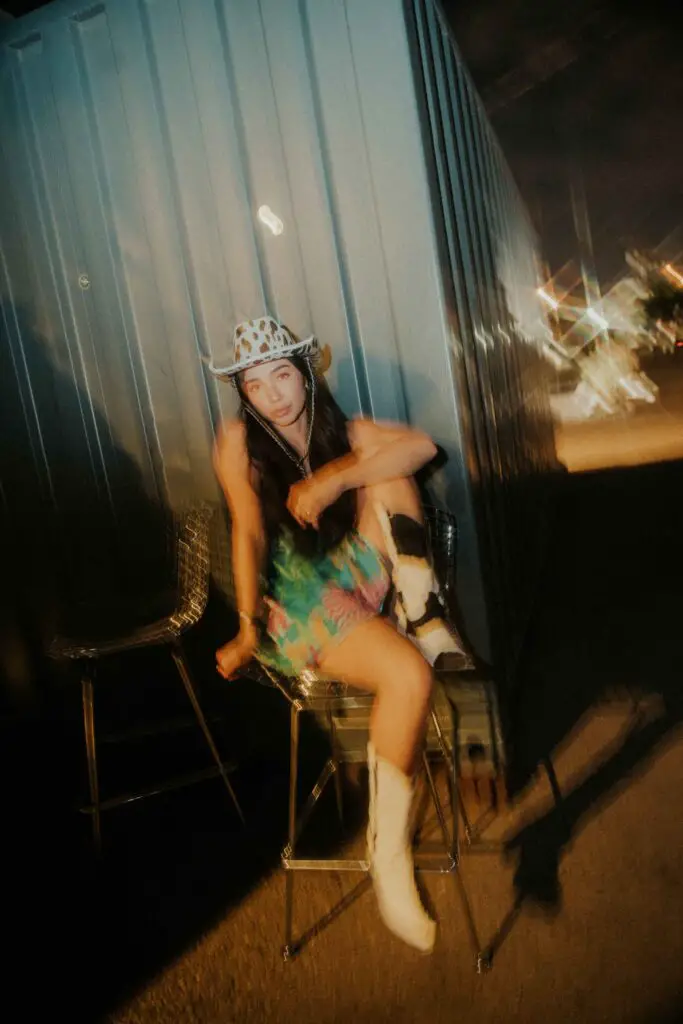 Songwriting might take a little more brainpower to get right, but Wallice isn't exactly struggling when it comes to making great songs you want to dance around and shout along to. 'Off The Rails' proved she had the Midas touch when it comes to encapsulating young adulthood in rushing earworms, while her second EP – which will arrive next year – will add more strings to her bow.
"Not that I have reached fame at all, but it's [about] acting like you're a big shot and checking your ego and stuff," she says of the themes that run through the songs she's written for it so far. "One of them is my favourite song I've ever written, called 'Funeral'. It's talking about being at your own funeral. One of the lines is 'The crowd's gonna lose control' – it's like you're playing a show at your own funeral. A lot of the songs go along with that [theme] of feeling more important than you are." 
Although she seems destined to actually be quite important indeed, Wallice is too grounded to get carried away with the praise and attention that comes with being a certified rising star. Her main focus for the next few years is making sure everything she puts out is something she's proud of, rather than trying to capitalise on momentum or chase trends. "The word 'authentic' is really cringe, but it has to be used here," she says with a self-deprecating eye roll. "It's so pretentious, but I just wanna stay authentic to my craft."
Wallice is part of The Great Escape festival's First Fifty. She plays an online showcase for the festival on November 25. Pre-save her upcoming single 'Wisdom Tooth'