Samia
---
On second album 'Honey', Samia is revisiting her darkest moments with fresh eyes, a new perspective and the same "pathologically confessional" songwriting.
STORY: Charlotte Gunn. PHOTOS: Aggie Cherrie
---
"I'm just now hearing that people don't like it". Samia is outside a café in Hackney Wick, considering the 'sad girl' label that is so often assigned to her music. "It makes total sense to me from a feminist standpoint, especially for people whose music isn't even that sad, but my music is really sad and I am also a girl so…"
The singer-songwriter is in London from Nashville on a run of dates supporting Maggie Rogers and last night she headlined her first solo show outside of the US. "It was one of the best nights of my life," she says, with a wide smile. "It's been a while since I've got to hang out after the show but I got to spend about an hour in the middle of the street with people telling me what the songs mean to them. One girl was like 'My dad introduced me to your music', so I took a photo with a screenshot of her dad. It was just a really loving environment."
Samia is huddled in the cold with us to talk about her upcoming second album, 'Honey', a collection of indeed very-sad songs from an artist who has been steadily building an adoring fanbase since her 2017 track, 'Someone Tell The Boys' blew up online.
She is sweet-natured and smiley, wrapped in a faux-fur coat, pausing mid-interview to cuddle a passing pooch. "I miss my dog so much", she says of her hound dog who is back home with her boyfriend in Nashville. "She's called Milk."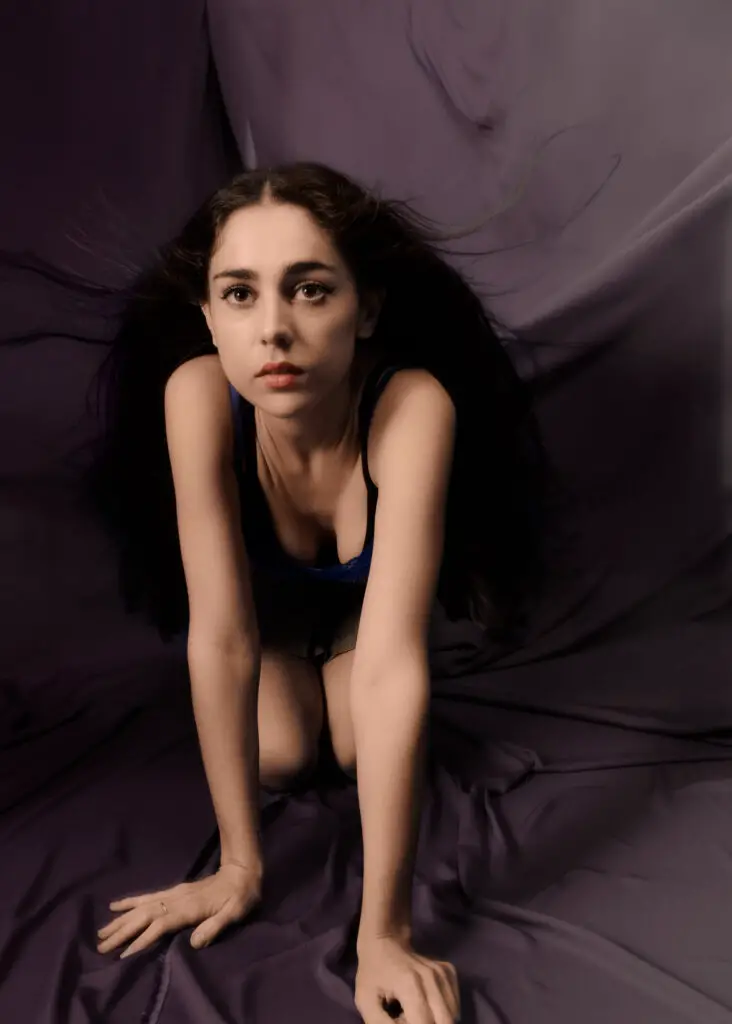 In 2020 Samia released her debut album, 'The Baby' and its breakthrough hits 'Big Wheel' and 'There Must Be Something In The Movies'. The LP was widely regarded as one of the year's best debuts, a stunning coming-of-age album, that put Samia's exquisite vocals and poetic storytelling at the fore. 'Honey' picks up where we left off, telling, Samia says, the same stories but from a more "birds eye" view. "It feels like chapter two of a similar story," she says of the eleven songs due for release in January. "But from a broader perspective that recognises there's two sides to everything."
As with most of the world, the pandemic afforded Samia infinite time to reflect on life and her interpersonal relationships and as a result, 'Honey' offers a more critical exploration of human emotion. "You think about all the little things that felt like such a big deal, and then you beat yourself up for making them a big deal," she explains. "There was a lot of time to be in my own head. But there's a little more optimism and joy on this record, too"
This zoomed-out perspective has prompted Samia to refer to 'Honey' as her deathbed record, an album that looks at her life and takes stock of the connections and mistakes she's made along the way. A slightly morbid view for a twenty-five-year-old, perhaps, but the honesty it has afforded her is at times, punishing. On first single 'Kill Her, Freak Out', Samia vocalises a fleeting fantasy to murder her ex's hometown girlfriend – something she assures us, wasn't ever real but an exercise in saying your darkest, innermost thoughts out loud, taking down the facade and showing someone the intensity of your feelings.
"It just wasn't sustainable," Samia says of her "pathologically confessional" lyricism. "I just ran out of energy to pretend to be perfect for other people."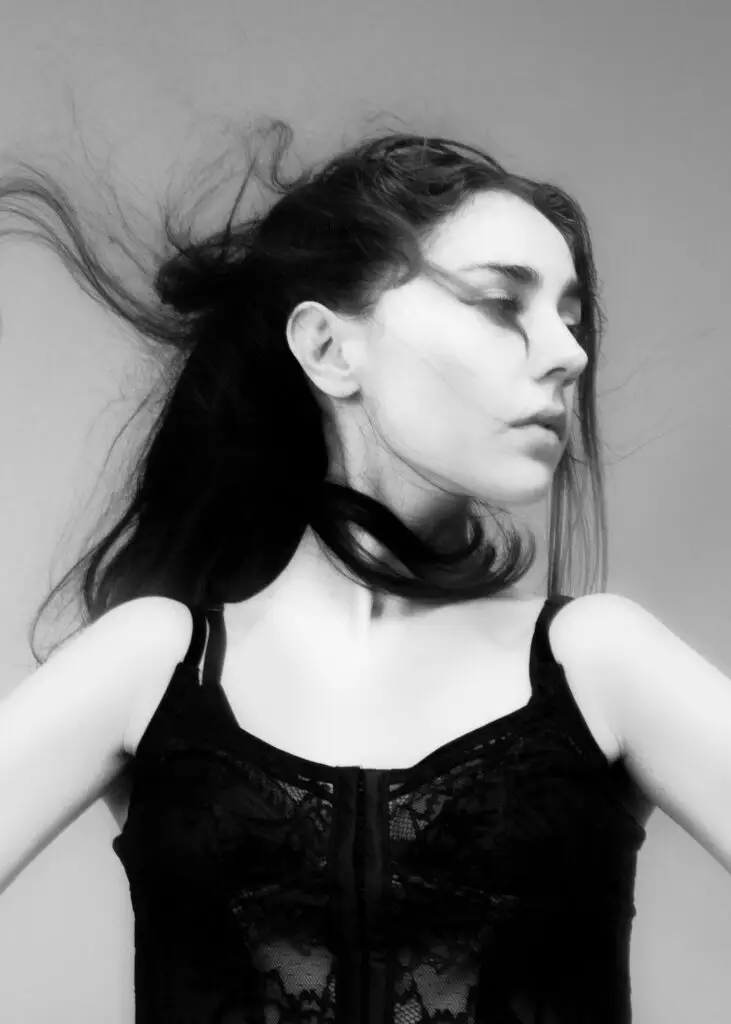 Born, the daughter of actors Kathy Najimy (Hocus Pocus, Sister Act) and Dan Finnerty (The Wedding Singer, The Hangover) the perceived perfection of Hollywood is something Samia wrestled with from a young age. "Growing up, I had a sort of resentment and disdain for the entertainment industry as a whole, because I saw what it did to people and how it made them prioritise things that were hurting them," she admits. "It was confusing for me as a kid."
As a teen in New York City – she moved there from LA at 15 – songwriting came naturally to Samia. After discovering the music of Nirvana, Elliot Smith and Daniel Johnston, her "brain exploded." "I went from the Jonas Brothers – who are also awesome by the way – into that world and I really fell in love with indie songwriting. I knew I wanted to do something like that." A minor obsession with Father John Misty followed – she once chased him down the street – and a track in his honour, 'The Night Josh Tillman Once Listened To My Song'.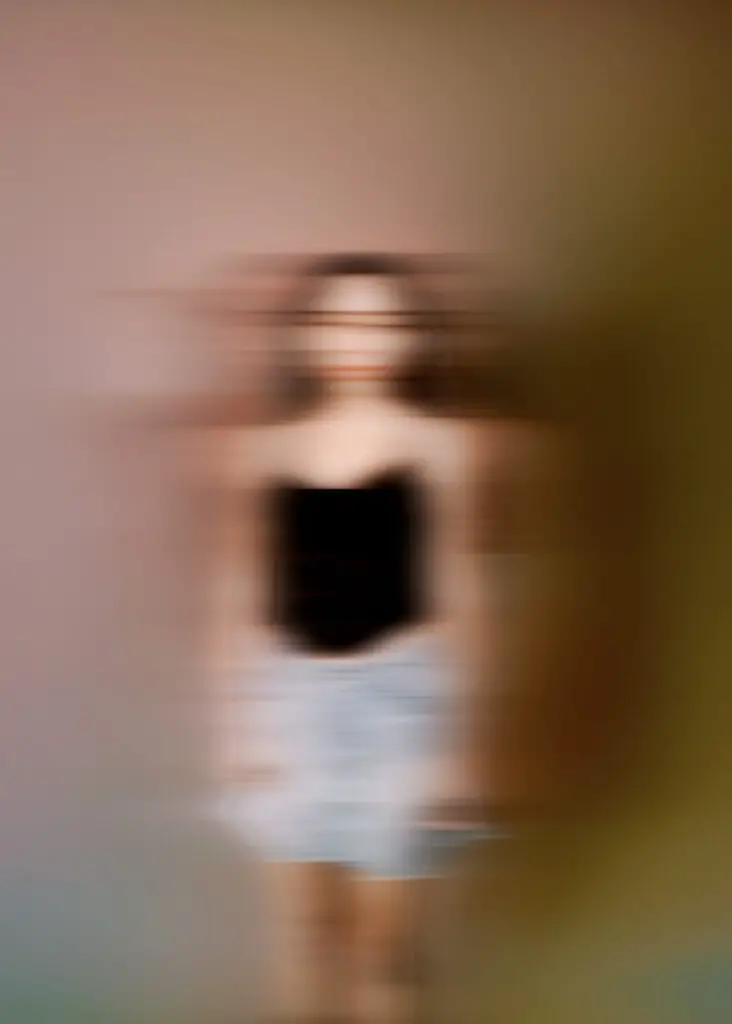 To survive in the music industry Samia's parents had taught her that finding like-minded people was key and she began surrounding herself with a close-knit community of musicians, who placed value in the same things that she did. "I've always valued community above everything else. I love having familial friendships and so I've always – maybe to a fault – tried to curate community around me", Samia tells us. "So coming up in New York, the music scene was the most important thing as a formative influence, just going to my friend's shows, I learned so much from being in that environment. For first time I felt truly a part of something musically. I was just in as many bands as possible, doing open mic nights every day. It was a really special place to grow up for that kind of thing."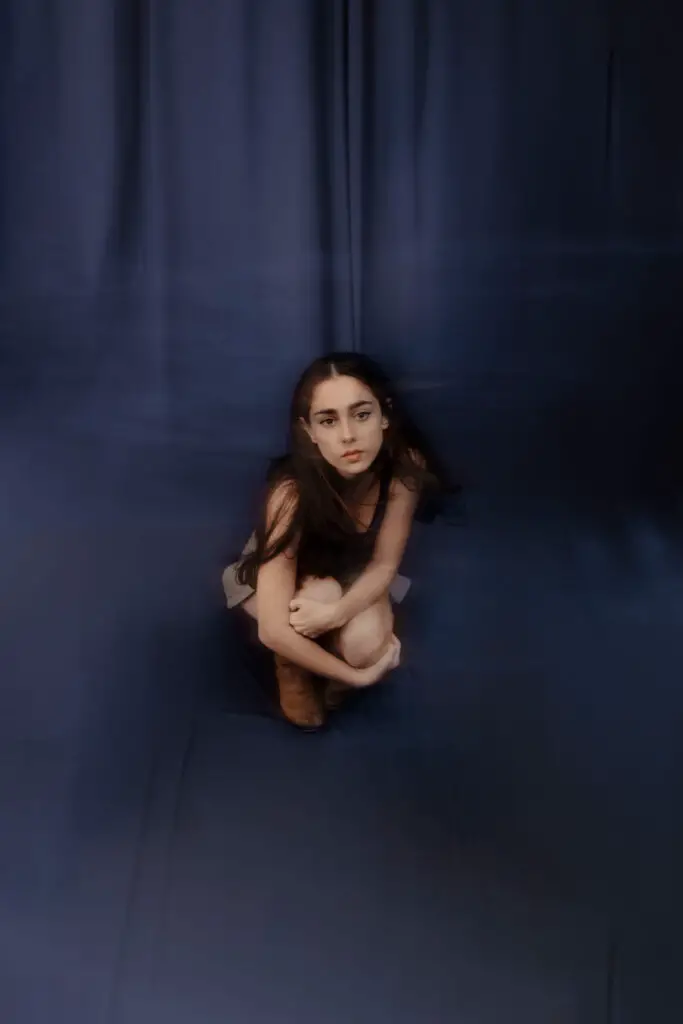 ---
---
For 'Honey', her gang included producer Caleb Hinz, long-time Phoebe Bridgers collaborator Christian Lee Hutson and Sylvan Esso's Nick Sanborn and Amelia Meath to name but a few. Together, they retreated to North Carolina, to Sanborn and Meath's studio, to make album number two.
"We toured with Sylvan [Esso] and they were so nice to us. And they have this studio called Betty's in the woods," she explains. "My friend Caleb and I knew we wanted to make this record together and we wanted to see what it was like doing it there. We fell in love with the place and kept coming back. So for over the course of the year, Caleb and just kept working on it and bringing new people in. It became the home base for the record."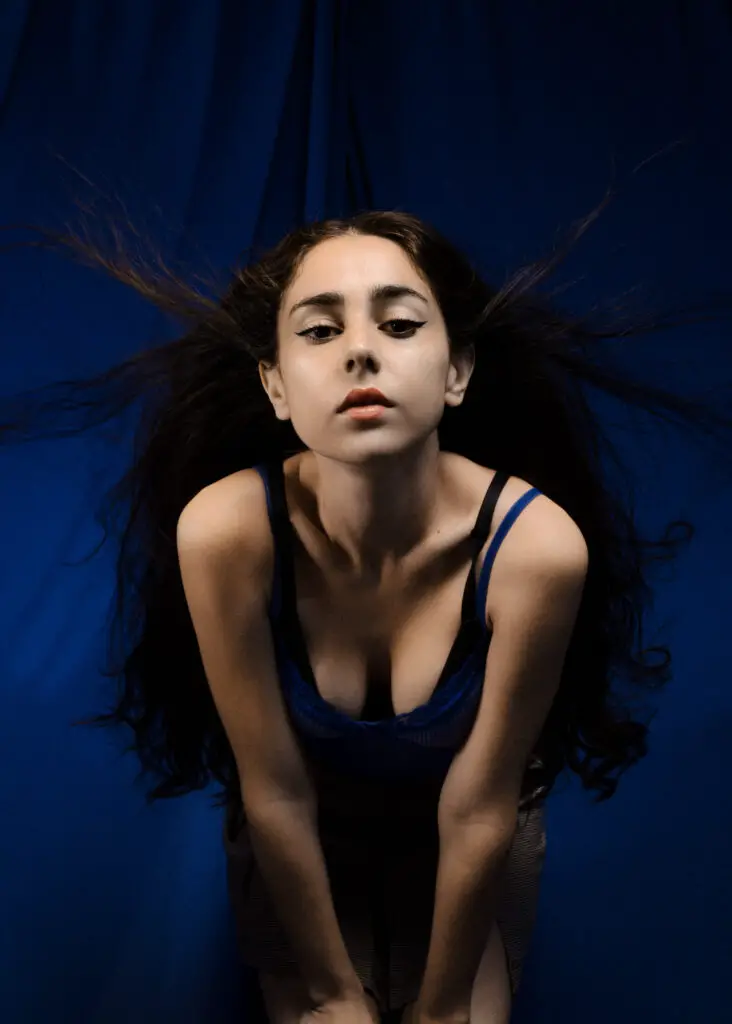 Whether it's the Sylvan influence or a natural progression from her pared-back guitar music, there are some moments on 'Honey' where Samia experiments with synths and electronic beats. The track 'Amelia', named after Meath, is one such example.
"It's so obviously inspired by their music", Samia says of the upbeat song. "It's about watching their show and having dinner with them every night. We had this thing called 'Wine Time' at 5:30pm every day. It's probably the most joyful song on the record. It's about creating music that's truly fulfilling. We wrote it on the last night in the studio when we were just so filled to the brim with love. I only played it to her a month ago, I was so nervous! But she was great about it. She's the best. She's so easy to talk to."
Fans of a more stripped-back Samia also have plenty to look forward to. At first listen, title track 'Honey', is perhaps the most immediate, catchy song on the record but scratch its sugary surface and you'll find stories of troubled times.
"That one was about the darkest time in my life," Samia tells us. "It sounds like this campfire song, which is really beautiful because it's so open to interpretation. But I wrote it about being drunk all the time and being around people that were in a lot of really toxic relationships. There's a song called 'Breathing Song' on the record that is about the same thing as 'Honey'. It's a really crazy juxtaposition to have, two sides of the same coin: total denial, like 'I'm having a good time and nothing matters' and then total agony." 
It's a track she's only played live a couple of times but already finds it to be one of the most cathartic. "It feels like getting to take back that time in my life," she explains. "I didn't ever have a drinking problem but I have had eating disorders my whole life, so addiction, you know… there are sort of similar behavioural patterns and it's easy to fall into dependencies like that. I was also just not dealing with the pain I was feeling. And that was my way of getting through the day."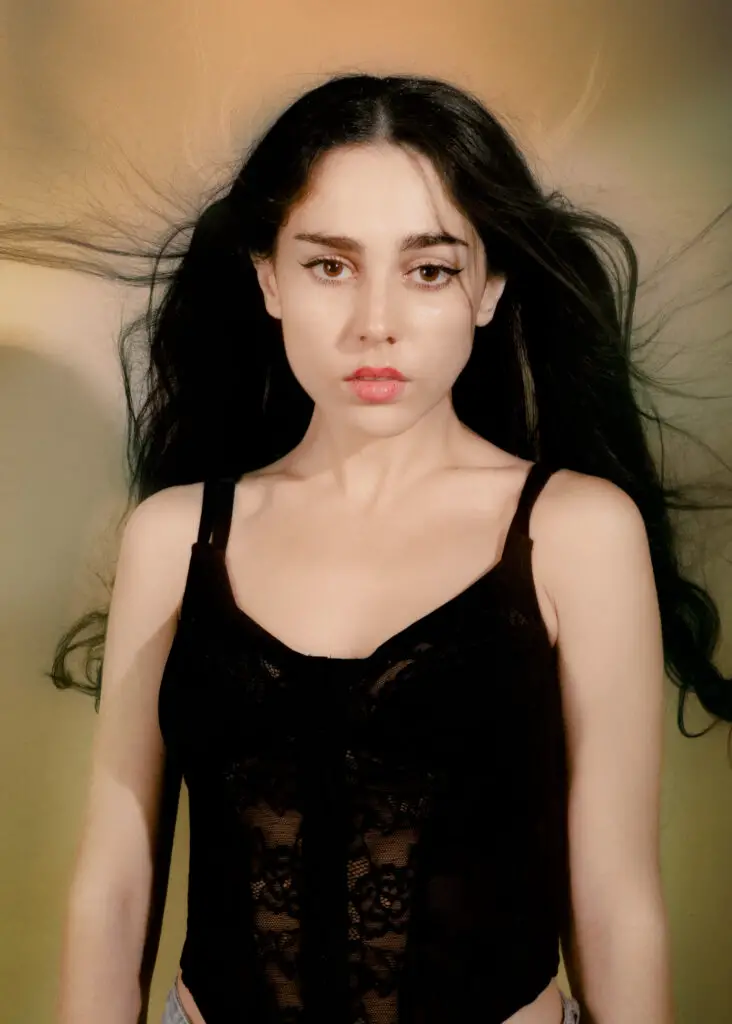 The duality we see on 'Honey' and 'Breathing Song' is a theme throughout the record, visualised in the twin videos for companion singles 'Pink Balloon/Sea Lions', which explore two stages of the dissolution of a relationship. Taking that macro and micro view on situations was inspired by Samia's favourite film, Richard Linklater's Waking Life and this year's Everything Everywhere All At Once. "Those two movies were sort of the thesis of this record for us. The way they zoom all the way out on these huge concepts and then all the way back in at these tiny little personal relationships, but they make them carry the same weight," she explains. "That's what we want us to do with this record; talk about life and what that means to us and then also talk about getting in a fight with your best friend and, sort of conflate those two things."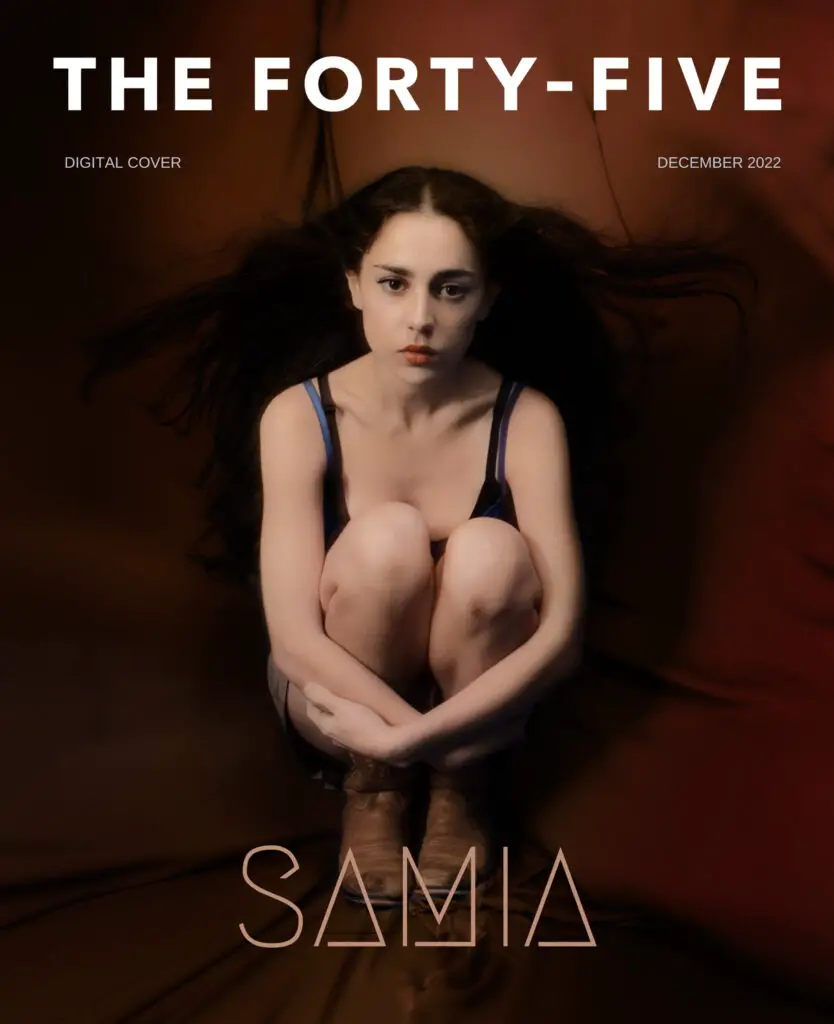 While the sad girl label may be reductive, Samia's unique ability to resurrect some of her lowest, most volatile moments and turn them into art is not only brave but purposeful.
"I hope that it makes people feel less shame about feelings that seem like they're not worth saying out loud," she says, considering her intentions for the record. "There's a real loneliness in feeling like your thoughts are too ugly or too crazy or too much for people. I felt like that a lot of my life; that needing anything is disgusting, that needing things from people will drive them away. And I learned during the process of making this record that that's not true, because I got to make it with so many people who took the time to listen to me and to contribute to my thoughts and create something that was worth sharing."
---
---
'Honey' is worth sharing – not just because its eleven songs are exquisitely produced. Nor for Samia's flawless vocals. But because it says something about the human condition, about perspective, distance and processing trauma and how we're all just trying to find our way through. For someone who was a self-professed baby just two years ago, Samia seems to have a lot figured out.
'Honey' by Samia is out on January 27 2023 via Grand Jury.