"I'm happy that life is getting back to normal again." Ray BLK is reflecting contentedly on a busy weekend spent at her first festival appearance of the year. She's fresh-faced and glowing, despite a late night at the studio, where she's been hard at work in the run-up to the release of her highly-anticipated debut LP, 'Access Denied'.
"I'm definitely nervous about releasing the album," she says, sat under a gorgeous painting at her home in London. When an idea or project has been rattling around your brain for some time, it's natural to feel a disconnect and BLK has become acutely accustomed to this sentiment. "I made these songs so long ago. In fact, most of them are from 2019 so I'm sort of mentally detached in a way. But when people tell me they like the songs, it does make them feel new again."
Even though these songs have been in BLK's arsenal for some time, each single unveiled over the past year has led to an exponential growth in excitement for her full collection. From 2020's self-described gritty "revenge song" 'Lovesick' to latest melodic bop 'Over You' featuring Stefflon Don, 'Access Denied' may have been a long time coming but together, these tracks feel fresh, and perhaps more importantly, bold, fierce and authentically Ray BLK.
"I would say my sound has definitely changed." BLK explains when asked about her progression from first EP 'Durt'. "I feel like I found my sound when making this album. It's a lot more rhythmic because I really wanted hip hop to be a main part of the album's sound. I didn't want it to be super soft, low tempo R&B music that you need to light candles to; I wanted it to have movement to it. I wanted it to have hard 808s, I wanted high hats on it."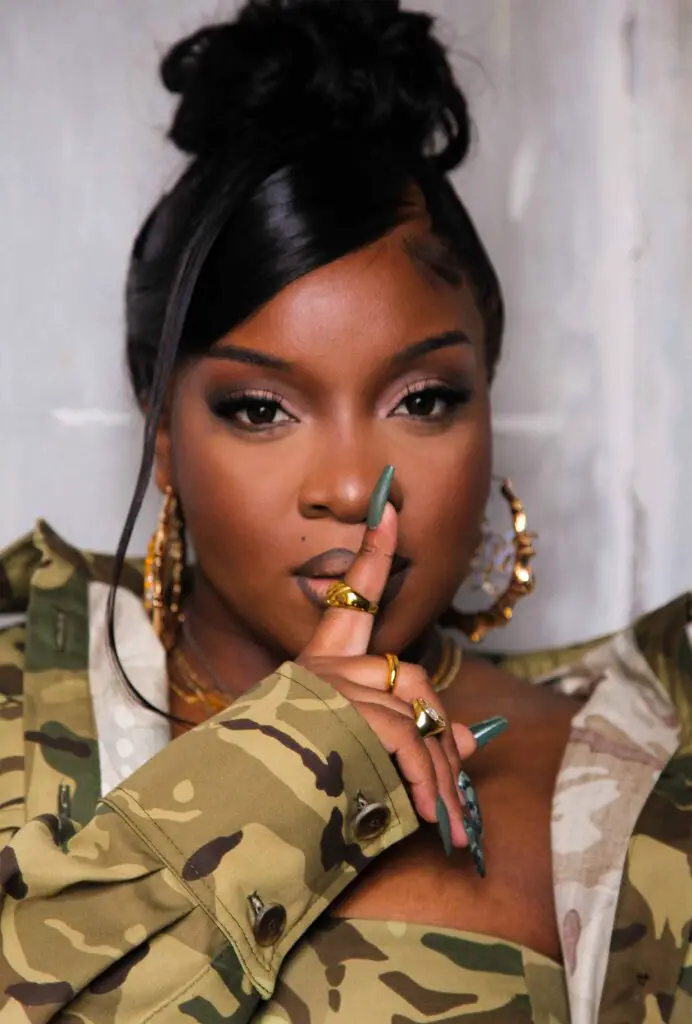 Though refined and slick in its sonic make-up, 'Access Denied' reiterates that raw R&B feel of 'Durt', moving away from the pop polish that BLK was naturally thrust towards early in her career. Being announced as the winner of the prestigious BBC Sound of Poll for 2017 was undeniably a blessing, placing her on the radar of many a new listener, but the pressure was also unnerving.
"At the time because everything was happening so fast, I don't even think I knew what pressure was, but I was going through it. There were definitely people telling me that I needed to make a specific type of music in order to follow in the footsteps of alumni like Adele, Sam Smith and Jesse J. I definitely felt like I had to tweak my sound a bit in order to achieve the success of those that had come before me."
This pressure pushed her to pivot slightly, even leading her to the same producers that had worked with Adele and Sam Smith; those that had helped cultivate their sound. But the underlying issue was impossible to ignore; it just wasn't her. "I'm proud of the music I made," BLK says, "but I think it just wasn't authentic to who I am. And in that respect, I think I'm grateful that I didn't rush an album out because I think even if it was commercially successful, I would have felt really detached from the music."
As the saying goes, good things come to those who wait and 'Access Denied' is a record that has been well worth the wait; joy and passion emanating from the eclectic R&B base of each track. BLK notes that this album was genuinely fun to work on, and not only because it gave her the chance to embrace a sound that felt uniquely hers, but also because it signalled a change in her entire writing process, which seemed to fit naturally with her own growth as an artist.
"When I made 'Durt', which was really when I first started, I would write songs in my head because I was too shy to say what I was thinking." BLK says. "But now, I work a lot more collaboratively and I'll get on the mic, and I'll just freestyle melodies then pick the best bits. I think the experience of making this album was a lot more fun for me because I didn't feel like I had to keep everything to myself. I felt like I could share and I felt a lot more open to welcoming people into my recording space where I didn't before."
Instead of being an entirely solo endeavour, 'Access Denied' is an album that places collaboration at its heart, with some significant guests making appearances throughout. "You can 100% make an amazing album by yourself, but my favourite albums either shine a light on somebody I've never heard of before or involve someone else bringing something new to a track.
"For me, it's about working with someone that brings something to the song that you can't." BLK continues. "So working with Kojey Radical on 'Smoke' – we made that song together from scratch in the room and he brought a hype to the song that maybe I wouldn't have. And working with Giggs as well, he brought a certain bounce and a certain vibe and mood to the song ['Games']. It would have been completely different because I'd used the beat for something else, but he liked what I was working on so I said, 'OK, let's strip it back and start again'."
These additional voices only serve to strengthen BLK's own sound and the overall thematic focus of the record, which gradually became apparent as the melodies and lyrics started pouring out. "I didn't have anything in particular that I wanted to say or a message I wanted to get across." BLK says of her mission statement. "I think just over time, I realised that there was a theme starting to emerge because of the topics I was speaking about whether it was me finding it hard to open up and putting walls up in relationships, or talking about my struggles in the music industry as a Black woman and feeling like I wasn't given access to certain spaces or people telling me how difficult it would be to break through."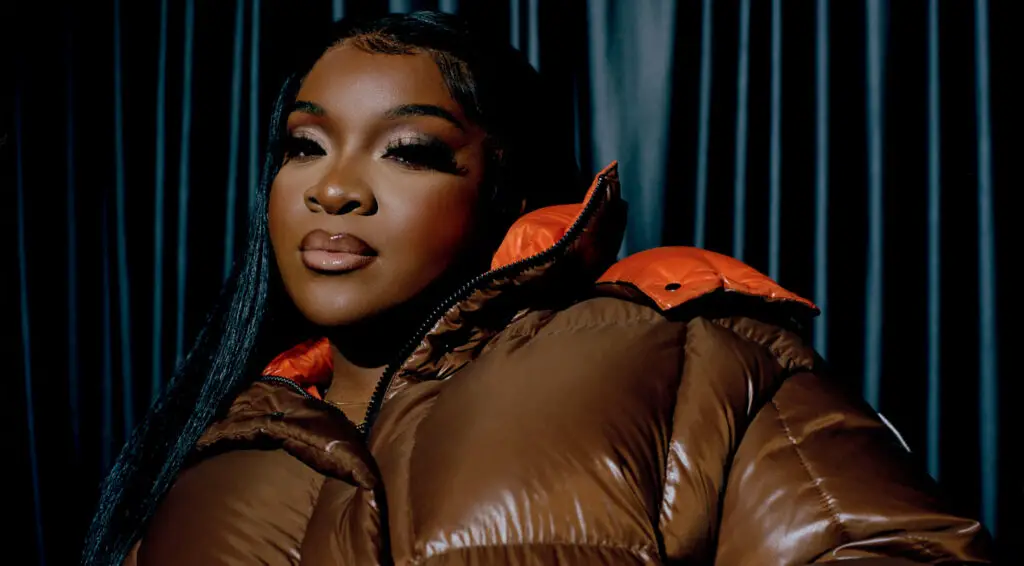 BLK has been applauded for her openness about her experiences as a Black woman in the music industry, but has also always made sure to use her platform to engage with topics that are pertinent to her and her fanbase. But it's never forced; she understands her responsibility as someone with a platform but doesn't feel compelled to use only her music for that purpose. "I think it doesn't necessarily have to be in the music, it can be in my actions, that I speak up about certain topics, or I actively take part in something to help a particular cause," she says. With this in mind, she explains that one of her primary goals with 'Access Denied' is to open more doors for women in R&B in the UK.
"I recognise that, first of all, there's very few of us that actually have the attention of the public and get the opportunity to even release an album in the first place in the UK. And so I'm hoping that it reaches enough people to make an impact in the industry that it opens doors for other women who make the same sort of music and allows them to have more opportunities."
There may have been some initial anxiety around 'Access Denied' because of the passage of time involved from start to finish, but hearing BLK speak about her priorities and wishes for its release, it's evident that she has nothing to worry about. This is an album that vocalises struggle, defiance and the feeling of coming out the other side, providing both healing and catharsis for BLK and positive affirmations for anyone that fundamentally needs them.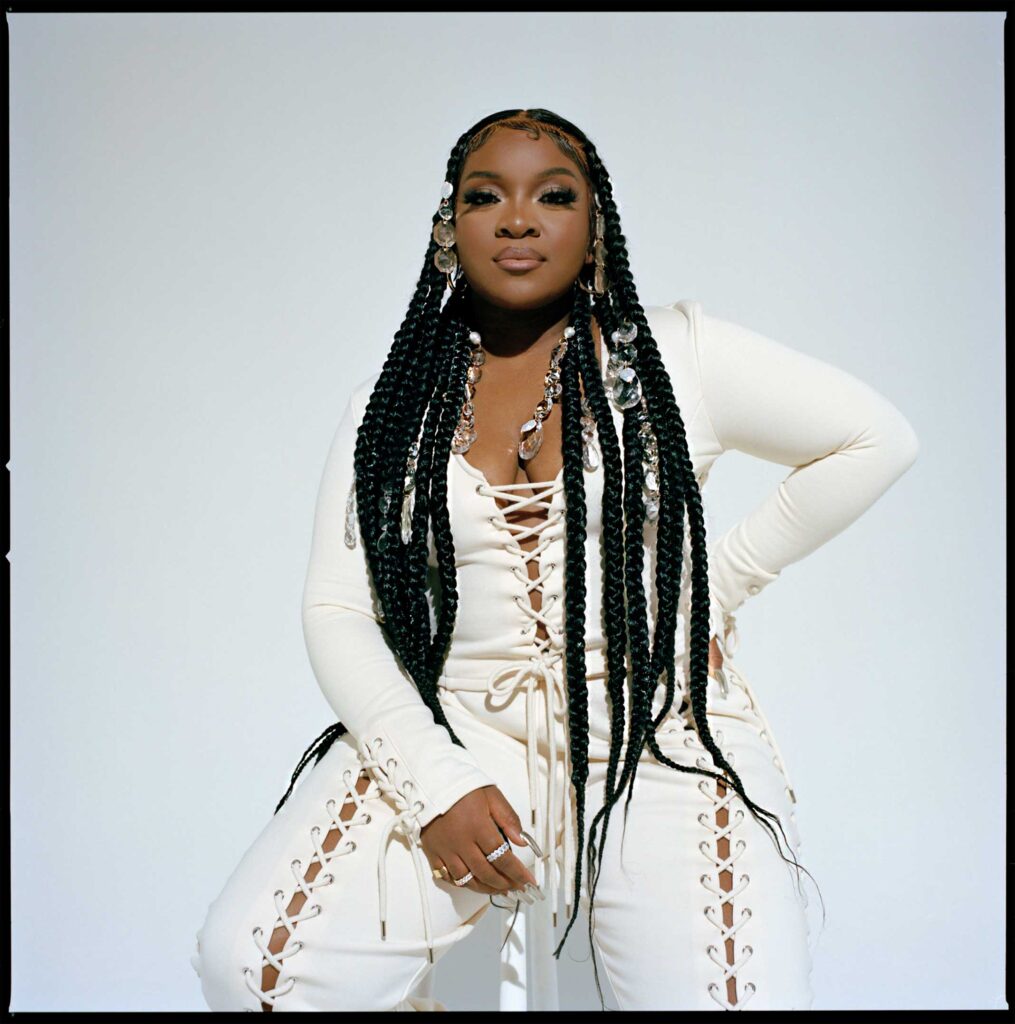 "My personal favourite songs on the album are '25', 'Access Denied' and 'Baggage' because those songs in particular helped me release emotions I was feeling in real-time and gave me an opportunity to say how I was feeling out loud and unfiltered." Of her ultimate hopes for her debut, BLK wants it to be a reminder to people to choose themselves.
"Over time, I've learned that real self-love is about protecting yourself, protecting your peace, protecting your space, protecting your values, and not allowing anyone, not anything to infringe on that. And that really is what the album is about; denying access to people, to things that don't make you happy. It's about continuously saying yes to yourself."
Access Denied is out October 1 via Island Records.