We love the video for LIME. Talk us through the aesthetic.
The video was conceptualised with my collaborator Adam Kelleher, and had a range of aesthetics and influence, one main one being the use of 16mm film to shoot it. That alone gives a music video such a cool and warm look and can really make colours pop in such a cool way. The fake pop band 'POLLEN' was definitely influenced by the cool Japanese mag, FRUiTS Magazine, as well as the aesthetics of the 90s/00s pop bands.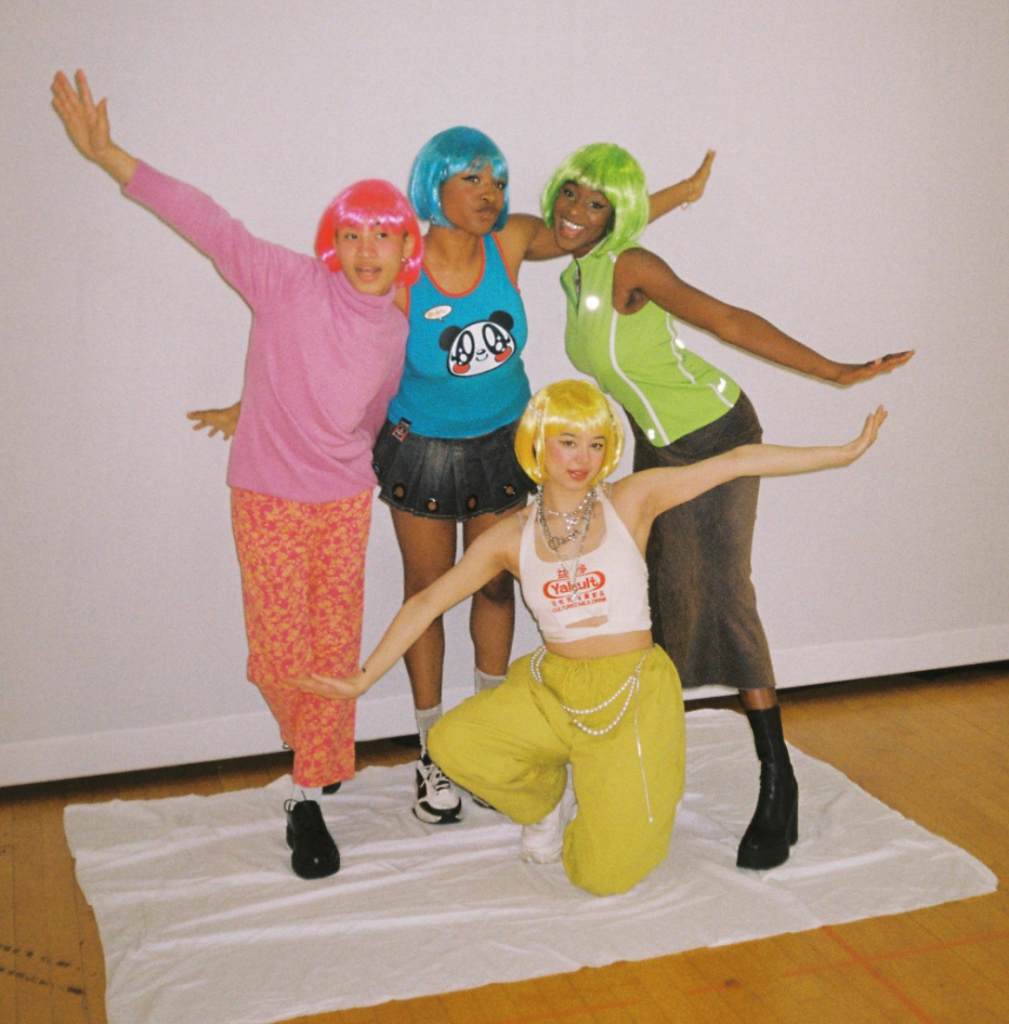 Parts of the music video were heavily influenced by Spike Jonze, especially his videos for the Beastie Boys, so we tried to incorporate that into the music video with the character of the mean manager. We also took inspiration from PUFFY's video for 'Oriental Diamond'. A lot of the ideas Adam & I had held onto for a while (some since 2019) so when approaching the music video we found ways to incorporate those ideas into the concept. We knew it had to be special, so 'LIME' really felt like the perfect time. We reached out to Gráinne Galvin (DOP) and Pippa Molony (Producer), who are crazy talented filmmakers in Dublin.
My friend Ola who helped with the styling of POLLEN which was a key part of the music video. She had a lot of cool clothes that were especially popular in the 00s. We also reached out to an animator Joshua Clauss for an animated ending to the video that plays over a remix of the song. We were such huge fans of his work and we honestly didn't even think he would do it, so when he agreed we were so chuffed.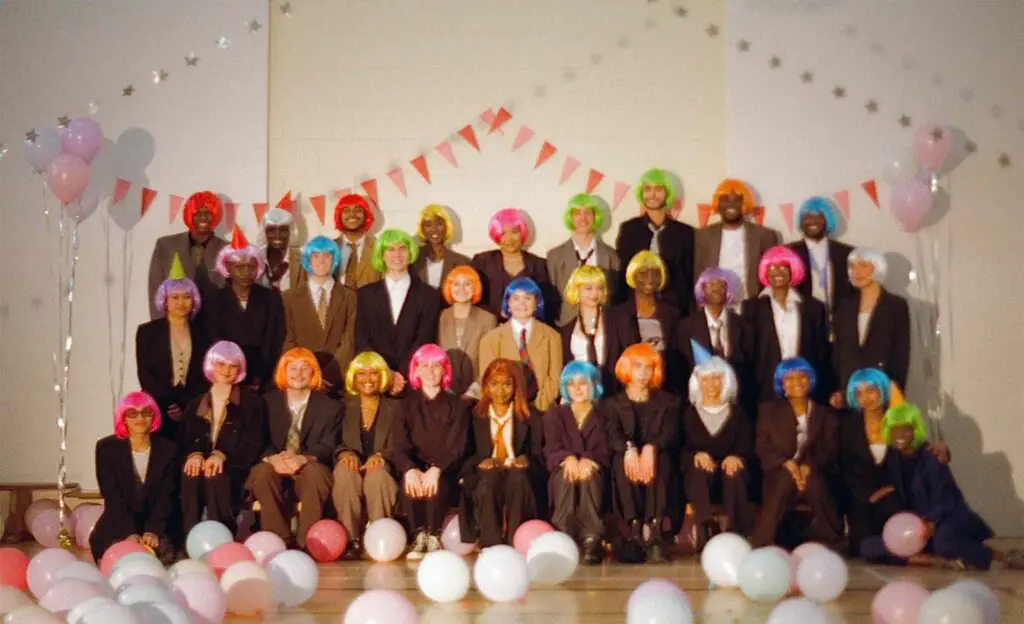 That's a serious teen bedroom you've got there. Did you have posters on your walls growing up? If so, of who?
Thank you! The teen bedroom was actually set designed by Lilly O'Neill who's crazy talented and kinda designed the room from scratch. We created posters and fake merch that are sprinkled throughout the video, in order to build that world; a reality where POLLEN really is the biggest pop-group. Yes, I did! NICKI MINAJ POSTERS EVERYWHERE! I idolised Nicki Minaj like crazy, I remember learning all her lyrics from the Pink Friday album by writing them out. I think Pink Friday was the first album (illegally bought) online and downloaded onto my iPod.
In it you play the part of an evil music manager. Is that based on your own experiences in the industry?
A big yes! Unfortunately, I've dealt with people that don't quite understand what I want and have tried to become really controlling. It's been quite a difficult one trying to navigate the 'music industry' and trying to find trustworthy people when a lot of people of course, seem like great people.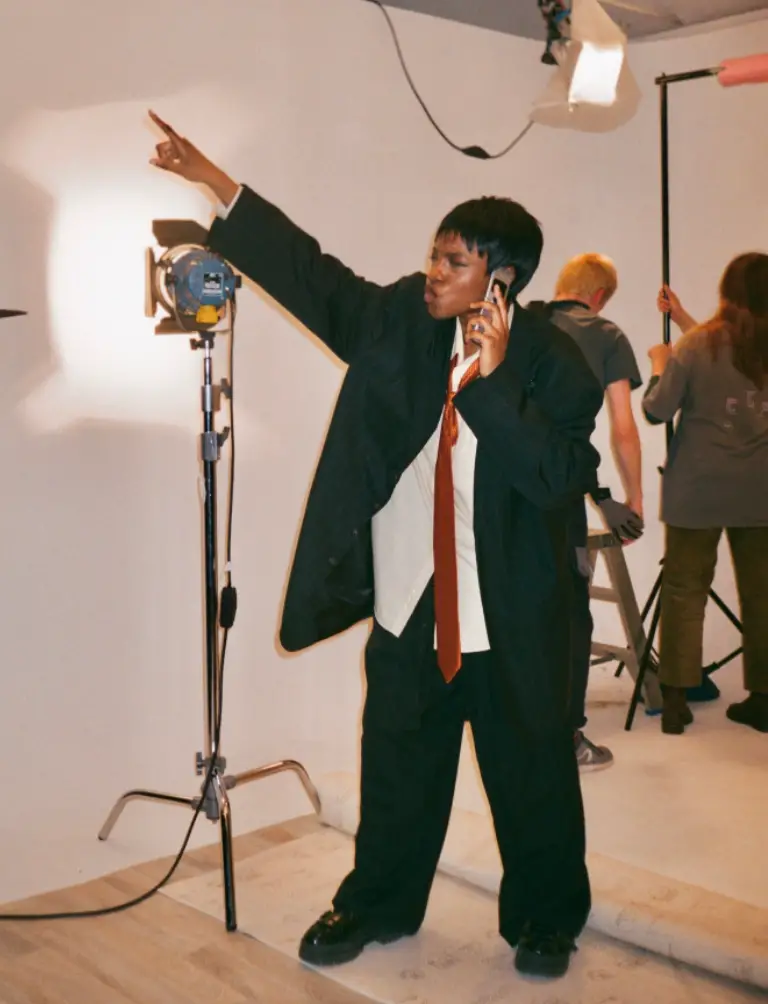 You recently supported JPEG Mafia on tour. How were those shows? Did you two get to hang out?
Yes! During his Dublin shows. They were my favourite shows I've done so far! The crowd was insane, even though most of my songs weren't super lit at all, they were great and loved 'LIME' a whole lot which was so reassuring as it was before it was released. Oh my God, I was way too shy and starstruck to even try to hang with him but we definitely spoke a bit and he was the nicest!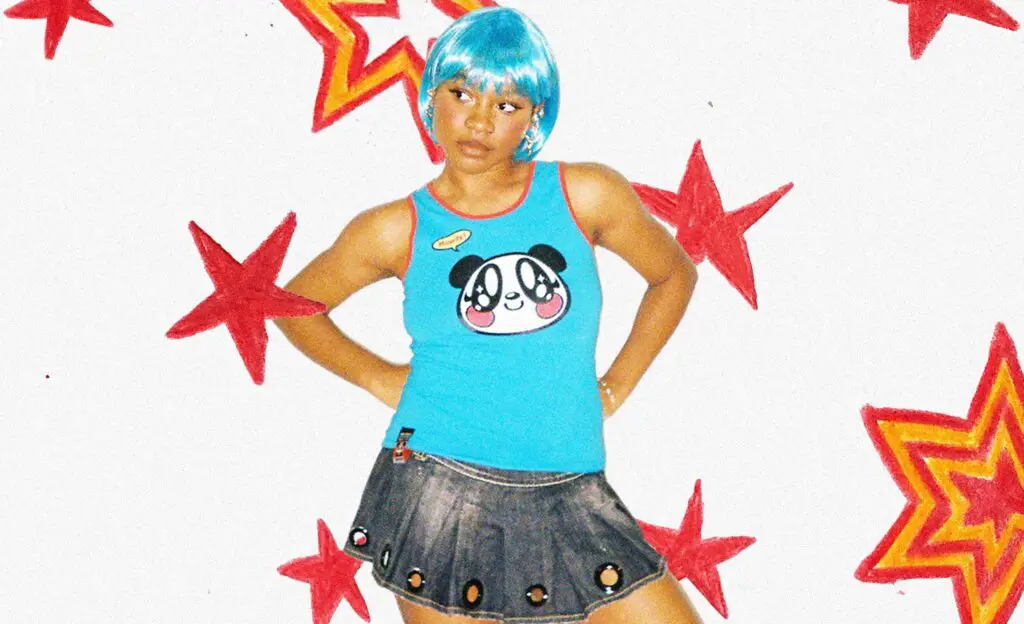 You're heading to Glastonbury next week. Are you a Glasto veteran / have you been before? What are you most looking forward to about those shows? Will you get to hang around for the weekend?
I've never been to Glastonbury so for my first time being there is for performing – I think that's literally the biggest flex. Honestly, I'm just so excited to watch the other artists that I was too broke to buy tickets for. It's also gonna be my first time camping which I'm excited about.
What can people expect from an EFÉ live show?
A reaaaaaaaaaaaaaaaaaaaally fun time. It's unpredictable, it's rejuvenating, it's fresh, it's challenging, and overall a great ol' time.
What's one thing you want people to know about you?
Ooh, I guess maybe I do more than just sing and write lyrics! And a lot of my visuals and stuff are creatively directed and directed by me because having creative control is super important to me and I love being part of a whole process! That's probably a boring answer but I would love the people to know!