You have your whole life to write your debut album and so by that logic, releasing your first record should be a pretty exciting moment. What happens, though, when your first full-length body of work coincides with a global pandemic that leaves everyone stuck indoors, only able to celebrate through Zoom calls? 
For Conan Gray putting out his debut album 'Kid Krow' in March might not have taken the form he'd imagined, but it felt like things had gone full circle. "Putting out the album out of my bedroom felt oddly comfortable and right because I wrote the whole album in my bedroom," he explains over the pandemic communication mode of choice, five months later. "I've always written songs out of my bedroom just by myself so it felt like the right way."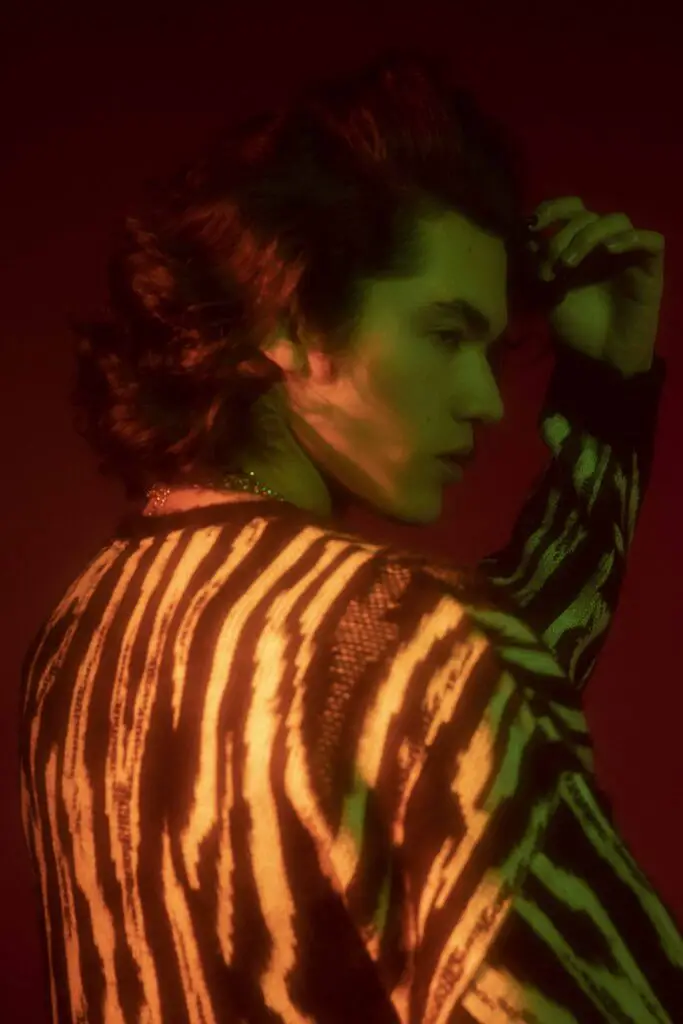 As is the traditional route to stardom these days, Gray first gained an audience through his YouTube channel. A shy kid who moved around a lot, he began vlogging at 14 and three years later had already scored 100,000 subscribers for his cookie tutorials, acoustic covers and "random vlogs and stuff" about his life. All of those videos are still available to watch, charting his journey from a cutely awkward "Let Me Introduce Myself" vlog to one of the brightest pop stars on the rise right now.
"I guess if anything, I wish I could have told 14-year-old Conan to just shut up and stop putting everything on the internet all the time," he laughs. "But I guess it's mostly just embarrassing in the same way that when someone comes over to your house you don't want your mum to show them all your baby photos."
These days, you won't catch him vlogging so much or spending that much time on social media (his Twitter account is now largely handled by his management). Although he describes growing up online as "such a magical experience", he's also come to value his privacy since people started touting him as one of music's next big things after he put out his debut single 'Idle Town' in 2018.
"I feel like I give so much of myself in the music that I don't really show too much of myself and my personal life on the internet," Gray explains. "I give everything that people need to know through the songs."
'Kid Krow' is made up of tracks based entirely on the 21-year-old's own experiences, the people he's met, and the thoughts and feelings that race around in his head. In other words, it's deeply personal and, even as someone with experience of putting his life online, he's struggled with sharing so much of himself. "Ideally, I wish not to be perceived at all," he says with a wry chuckle. "But I am very perceived by a lot of people. I'm very shy and awkward and I get very anxious around people, which is very ironic that this is my life."
Being thrust into the limelight over the last two years has been a learning curve for the self-proclaimed wallflower, who describes the meeting and greeting side of his job as a "mode of existence I have to click into". Despite this, though, he insists he loves meeting people. "I find people so fascinating," he says, wide-eyed sincerity coursing through his voice. "That's why I write about them all the time! My ideal state in life would be to be completely invisible and just watch people and see the way they live their lives."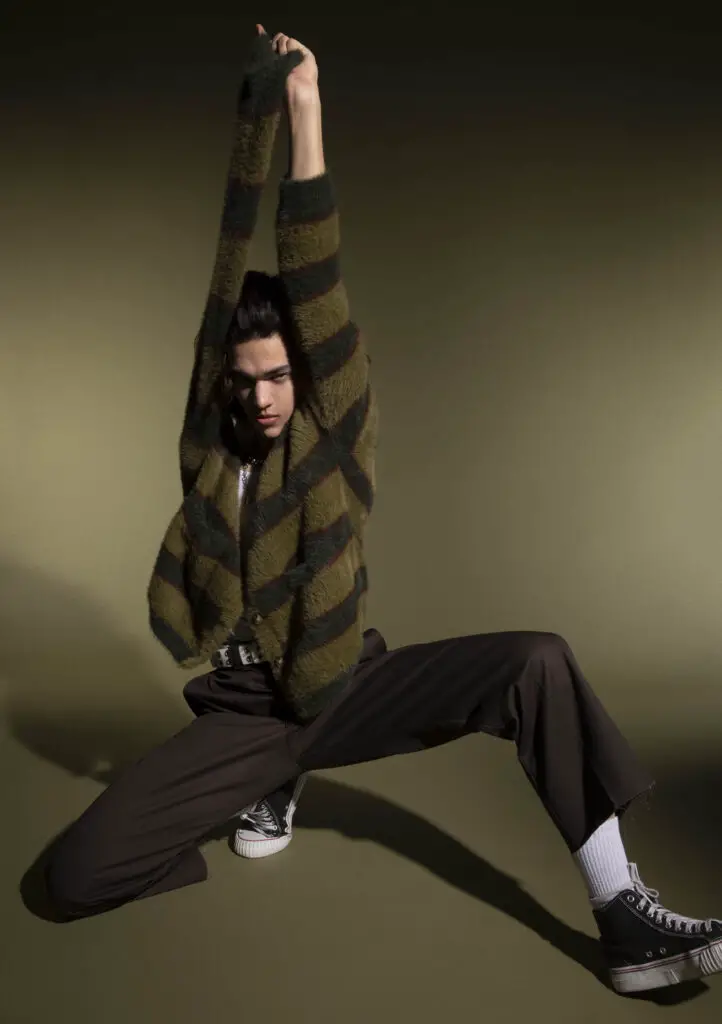 Unlike most young musicians who dream of being remembered as one of the greats later on in life, Gray already has plans to retreat from fame. "Maybe this is a little bit naive, but I would love to one day just completely disappear," he says. "I love touring and I love writing music more than anything on earth so I'll never stop, but I think one day I'll learn how to have a good balance. The opposite side of the spectrum will definitely be me buying a big ranch in the middle of Texas and getting a horse and not speaking for half of the year."
That might be harder for him to achieve than he thinks if he continues to create records as accomplished as 'Kid Krow'. In the likes of 'Wish You Were Sober' and 'Maniac', he provides glittering anthems to shout along to, post-breakup. 'The Cut That Always Bleeds' is a soft and tender ballad, while 'Little League' is gorgeously painted with wistful nostalgia. All immediately conjure the wide open space of suburbia and afternoons spent resting your head on the car window. It's a feeling Gray says was inspired by one of his biggest influences.
"I was so used to pop music being like, 'Drugs, drugs! Party, party!' And that's all that I listened to when I was 10 years old," he explains. "I just didn't relate to it at all. Lorde was the first person who was like, 'I live in the suburbs'. It was the first time I heard someone say something that I actually understood and that's when I started to understand that I could write music just about my life."
He credits Taylor Swift, as well as Lorde, as raising him as a songwriter. Both have a knack for being able to make sad situations in their songs sound happy (Swift on 'The Story Of Us', Lorde on 'Green Light') – something Gray also executes expertly across his own record.
"For me and my friends – especially Gen Z as a whole – we handle pain in a very specific way of laughing it off," he explains of this songwriting tactic. "That's how I've always been. In any of my songs – especially the bigger pop songs – I hide as much pain in the lyrics as I can. But I also have so much fun writing fun songs so even if I'm in the mood to write a fun song, it's probably still gonna be pretty depressing."
Another hallmark of 'Kid Krow' is Gray's repeated use of death and other dramatic imagery (on the bouncy, bright 'Checkmate' he cries: "Set fire to your lawn/Just like you did to my heart"). Would he say he's a dramatic person at heart? He lets out a big, full-hearted laugh, replying through cackles: "I would say anyone who knows me intimately would say that I'm kind of dramatic."
In his role as an observer of life, he finds "a lot of humour in the way that people treat each other", while "the drama" of writing songs makes him "laugh a lot". But, on the flipside, sometimes the events in his life are so unbelievable, he says he feels like he's in a movie. "Someone is writing my script and it's not me – it's some really, really horrible satirical person."
Whoever it is has given the 21-year-old some positive moments over the last few months. Since the release of 'Kid Krow', two of its songs have quite organically blown up – 'Maniac' and 'Heather'. The latter, in particular, means a lot to Gray because he was so worried about how people would receive its tale of hating on someone just because your crush likes them instead of you. "I had this emotion in my body for so long and when I wrote 'Heather' I finally got it out and it was the most relieving feeling," he says, backing up his words with a sigh. "But after I was like, 'Oh gosh, people are gonna tear me apart'."
The song's success – becoming both a TikTok hit and his highest-charting single so far – has shown Gray he isn't the only person to be overwhelmed by jealousy and reinforced his belief that pop music doesn't only have to show the happy side of things. "I would have loved to have heard a song telling me that it was OK to feel all the crazy emotions that I was feeling," he says. "Even now, I'm cherishing songs off of 'Folklore' and looking for safety in other songs."
Although he's still at the start of his journey, he hasn't gone unnoticed by some of music's biggest names. Swift herself has proclaimed herself a fan of Gray (and recently sent him one of her much-coveted 'Folklore' cardigans), while Halsey and BTS' V have cited him as an influence. As we speak on Zoom, comments from Elton John praising him and predicting "huge" success for him start making the rounds online.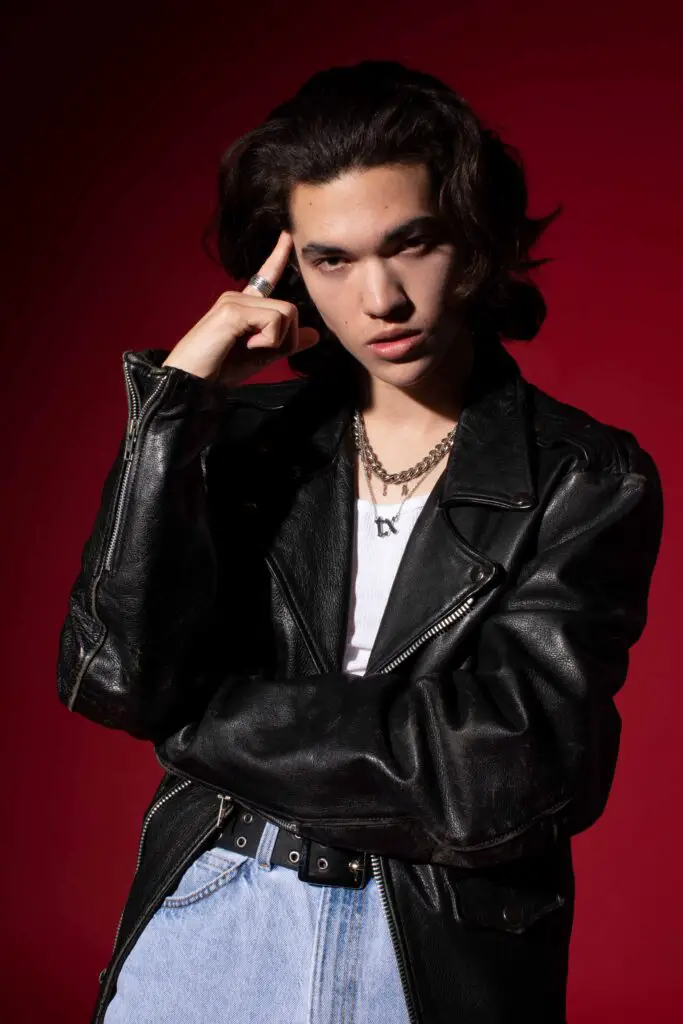 "I've yet to even process that I'm a musician," Gray laughs. "I'll wake up and be like, 'Woah, I write songs that people listen to?' I've always written since before anyone cared what I was writing about so it's just such an honour. [Halsey and BTS] inspired my music so much so to have them say the same… I'm like, 'Well, actually, you're the one who inspired me so you're just inspiring yourself!" But it's so surprising and I don't think I ever want to live in a phase of my life where I'm not flattered or surprised by that."
As he continues to collect fans in high places, Gray is also making a name for himself as a prolific songwriter – for 'Kid Krow' alone, he wrote 200 songs. Quarantine has been affecting his creativity a little, purely because he has no new experiences to write about. "My personal life is dry as a bone," he groans. "I just don't do anything – I talk to my friends on FaceTime. I'm not in love – dear God, I wish I was."
Instead of processing recent things that have happened to him in his music, he's been looking back over his past and "writing a lot more about introspective, overthinking things that happen when you're alone". "There's still so much from my past that I haven't figured out," he says. While Gray warns not everything he writes will eventually see the light of day, the promise of more glossy, relatable pop that makes you feel less alone in the world is at least something to keep you going through these isolated times.