After a summer of festivals and small venue shows in the UK, Wolf Alice have spent the last month returning to some semblance of normality for a touring band – embarking on a big old headline tour of the US of A. With their phenomenal third album 'Blue Weekend' in two, the shows were never going to be anything less than special, but the group's second sold-out night at New York's Bowery Ballroom on Saturday (November 13) is filled with a certain kind of magic – one that devastates you emotionally as much as it makes you want to run wild and free. You could credit the 600-cap venue with crafting that spellbinding energy, but its intimate setting merely plays a supporting role to the leading legends of Wolf Alice, a band capable of casting spells over crowds, rooms and fields far bigger than the one they enthral tonight.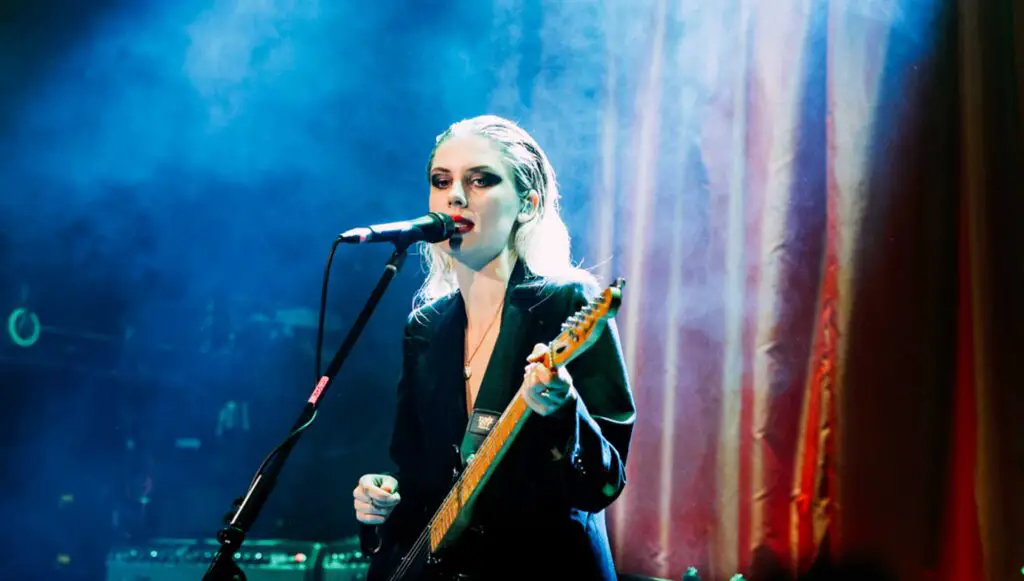 In this era, frontwoman Ellie Rowsell has truly come into her own as a commanding band leader and charismatic stage presence. She proves that in NYC, switching effortlessly between snarling rock god on 'Smile' and wide-eyed wanderer on 'Delicious Things'.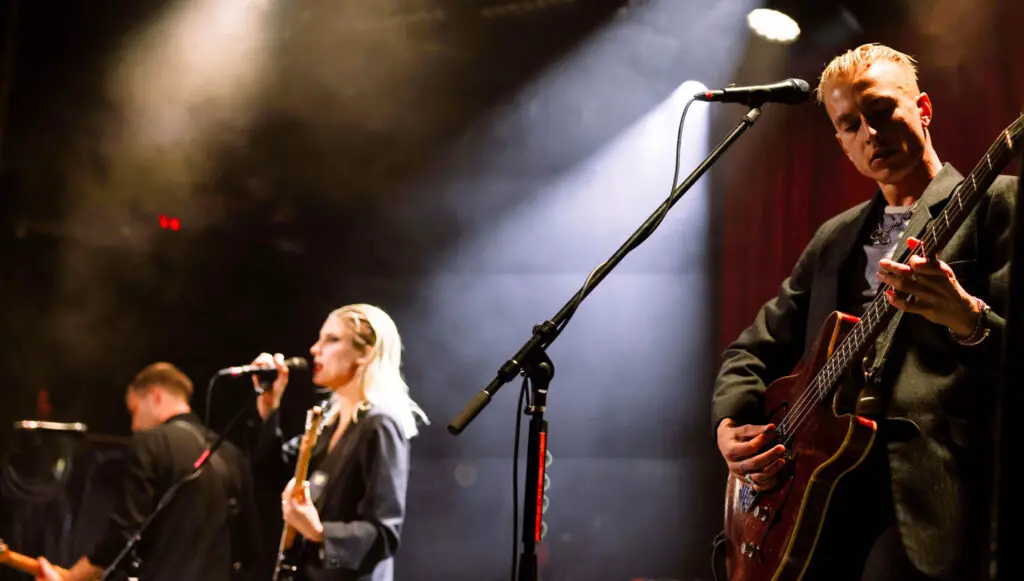 As well as airing tracks from 'Blue Weekend', Wolf Alice bring familiar favourites like early single 'Bros' and the sludgy behemoth that is 2018's 'Visions Of A Life' too, each one amped up by bassist Theo Ellis' infectious excitement.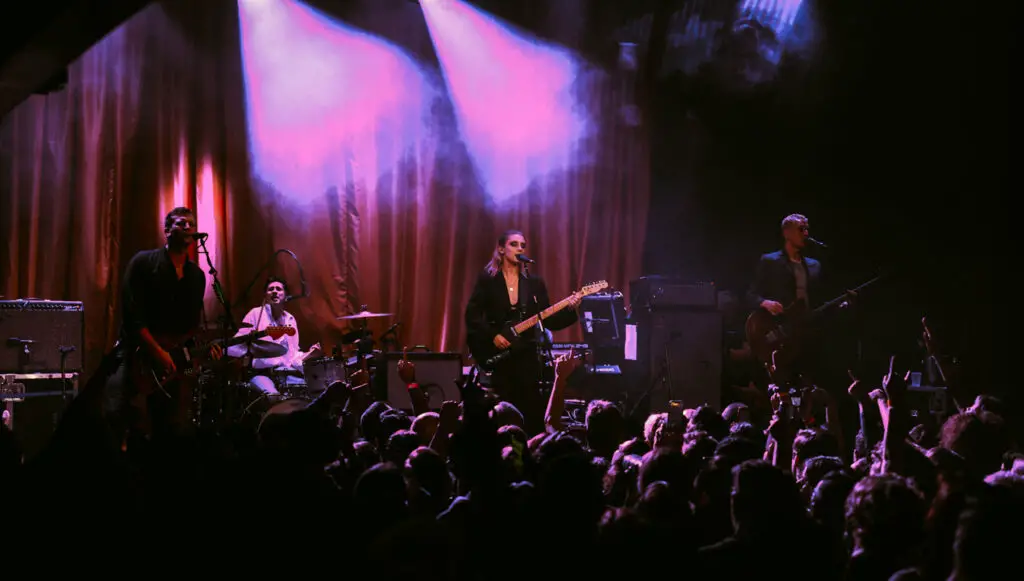 It's not just Wolf Alice who are on top form for tonight's gig – the crowd is more than up for it after nearly three-and-a-half years of being apart from the London band. At one point during the show, three different circle pits open up in different areas of the crowd – impressively rowdy work considering the room is so small.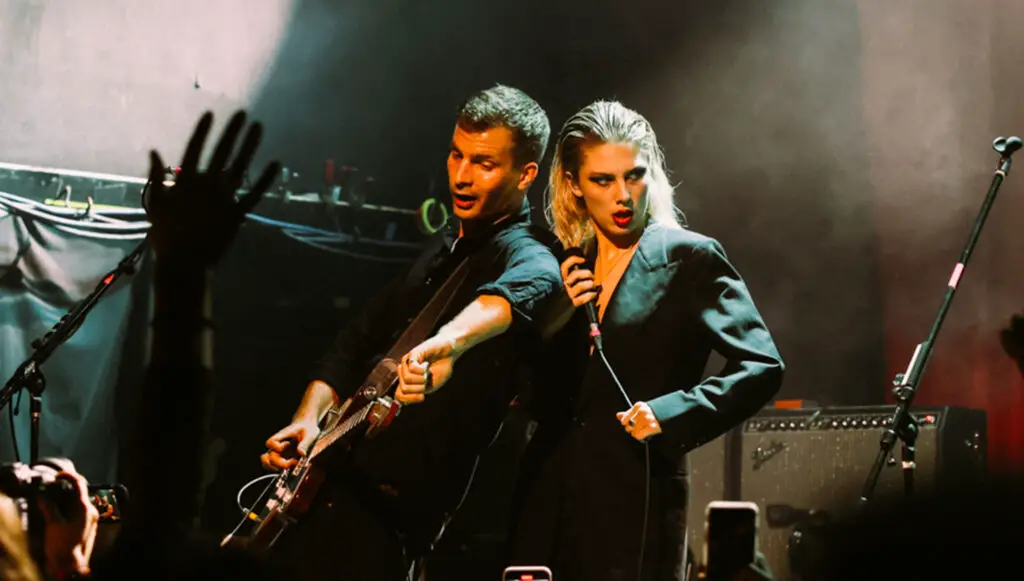 Ellie and guitarist Joff Oddie continue to fuel the audience's energy with electric performances and an intense glare from the singer that urges you to join the fray.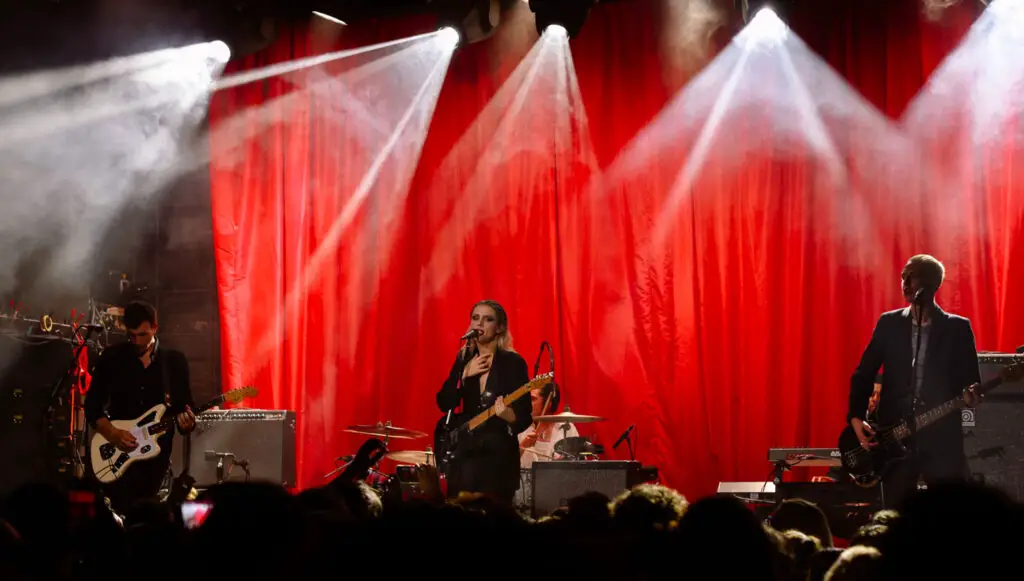 Even with a 'Moaning Lisa Smile' stopgap in between, the end of Wolf Al's set is one that leaves you reeling. First, the impossible-not-to-cry-to (trust us, we've done the research) 'The Last Man On Earth' decimates the room, before 'Don't Delete The Kisses' – complete with glittering mirrorball – unites the crowd in yelling out for true love. It's beautiful and breathtaking, and yet further proof of a band capable of greatness and more.