Hackney-based post-punk trio deep tan recently unveiled their first new single of 2020, 'deepfake', and its powerful and disturbing video.
'deepfake' is a comment on consent, through the dark act of imposing the image of one person on another – almost exclusively used against female celebrities for porn. The accompanying video uses basic deepfake technology, available as a phone app, to superimpose selfies of deep tan members – Wafah, Celeste and Lucy – on to the bodies of adult stars. The video was directed by Simon Milner of the band Is Tropical, and is being hosted by Vimeo as YouTube removed the video for violating their community guidelines.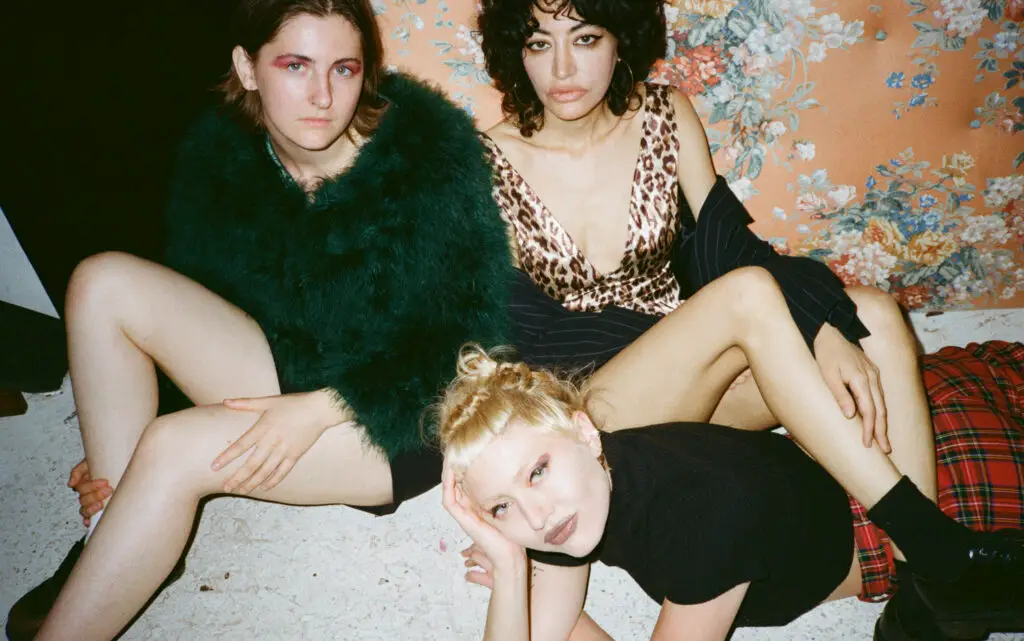 On 'deepfake', deep tan strip away the light atmospherics and electronics of their earliest singles to reveal a more streamlined sound. Drawing sonic inspiration from the cold-wave side of post-punk, the opening riff was written during a soundcheck whilst supporting Crumb at The Dome last year.
The band also recently recorded a Stolen Session of the new song (with their drummer's arm is in a sling). You can watch it below.