As we all know, Beyoncé Giselle Knowles-Carter is not a mere mortal like the rest of us. Her stature as one of the greatest artists of our age (heck, of all time) is deeply reliant on her unparalleled work ethic, her meticulously pruned public persona, and her wisdom to speak only when she has something to say, and not a moment before. The works she has gifted us – from 2013's surprise self-titled visual album to the world-stopping cultural moment that was Beychella – frequently set the tone of the music industry to come, pushing every other artist to up their game. As the Beyhive so often puts it, "Your fave could never."
All of that said, even Beyoncé is not immune to critique. Anyone of her stature will be subject to their fair share of disapproval, and some are willing to go to quite creative lengths to find fault in her work – enter stage right Florida Candidate Mr KW Miller and his bonkers "Italian woman masquerading as demonic illuminati leader" theory. More credible backlash however, lies in her release of 'Black Parade', a single linked to the Black Lives Matter movement that has split opinion within her fanbase.
Accompanying a website directory of black businesses to shop from, 'Black Parade' dropped on Juneteenth with little warning, clearly Bey's attempt to speak to the political tone of the moment. All proceeds were to go towards the aforementioned black business initiative, and also came with an open letter from the artist herself addressed to the Kentucky Attorney General, calling out the lack of arrests in Breonna's Taylor's case. The song itself, a trap-flecked banger that makes use of her impressive lower-register, gained praise for telling a celebratory story of Black culture and history, but other dissenting voices questioned the usefulness of its tale of 'Black excellence'. When Black people are being murdered in the streets, did we really need to hear about Beyoncé's personal successes one more time?
"Follow my parade, oh, my parade
Talkin' slick to my folk (my folk), nip that lip like lipo (lipo)
You hear them swarmin', right? Bees is known to bite
Now here we come on our thrones, sittin' high
Follow my parade, oh, my parade"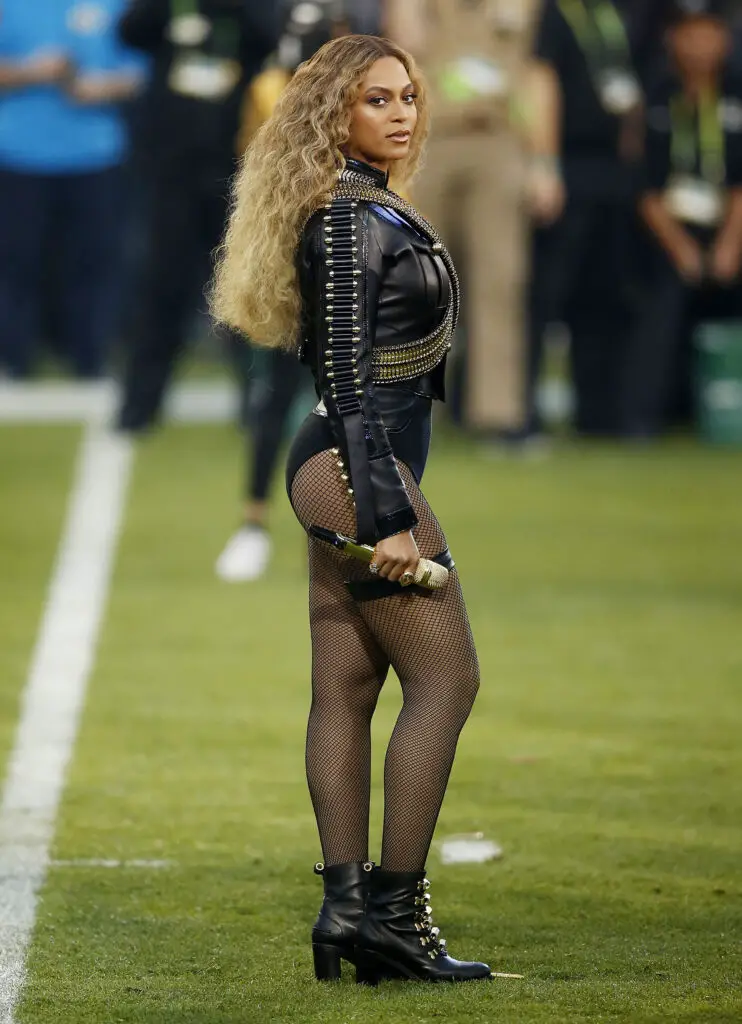 ---
READ MORE: #BLACKOUTTUESDAY STARTED THE CONVERSATION BUT THE REAL WORK TO TACKLE RACISM IN THE MUSIC INDUSTRY STARTS NOW
---
As society seeks to dismantle institutionalised racism, critiques of capitalism have naturally come into play. For some, the throne upon which successful black artists such as Beyoncé, Drake or Kanye West sit no longer positions them as artists of the people, but wealth hoarders who should be held to account for upholding the oppressive structures of economic disparity. In amongst the lavish gifts and lucrative deals, fans and non-fans have highlighted the problematic nature of the 'Black excellence' narrative, which, despite its intentions of aspiration and celebration, reinforces the notion that Black communities need to constantly excel to be permitted the same legitimacy as average white folk.
A noted successful woman, Beyoncé has become part of this critique, scrutinised for implying that racial inequalities can be overcome by simply being too fabulous to ignore. While a potential oversimplification of her message, it is interesting how she bears the brunt of these critiques. Perhaps it is her constant association with impenetrable perfection – with her yardstick placed so much higher than most, any slip is bound to feel so much more disappointing. Or perhaps it is because she is a woman espousing confidence – while 'Lemonade' was criticised for cashing in on Blackness, it still remains one of her lowest-selling albums, debunking the idea that 'going woke' equates to profit.
The enduring question then, is perhaps one of how and how we expect our artists to be all things to all people, particularly in matters of race. A Beyoncé song that talks about barely scraping by would be inauthentic – a 'Black Parade' that ended with defeat wouldn't match up with the message of hope-after-heartbreak that has fuelled her music from the very beginning. While we are right to resist putting artists on an unfettered pedestal, we should perhaps also recognise that in the matter of lyrics, a singular artist's truths can't speak exclusively for everyone. How we deal with the faltering actions of an artist, however, is a matter for another column…