New Domino Records signing, Wet Leg, have just dropped their debut single, 'Chaise Longue' – an infectious tongue-in-cheek anthem that is going to be blasting from park mini-speakers all summer long. Watch their self-directed video above.
"Is your muffin buttered?/ Would you like us to send someone to butter your muffin" asks Rhian Teasdale, in a deadpan drawl. It's got elements of Dry Cleaning or Goat Girl about it – in a very good way.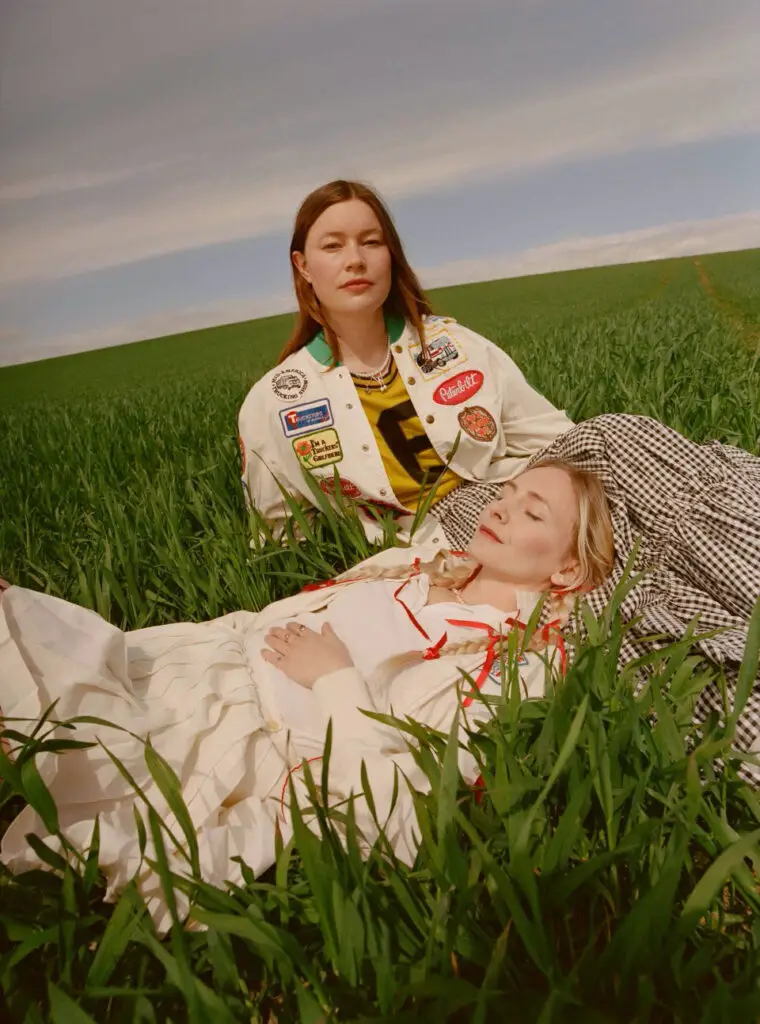 Wet Leg are made up of Isle of Wight natives, Rhian Teasdale and Hester Chambers and this first offering from the duo has been mixed by Alan Moulder (Arctic Monkeys. Beach House, Foals).
You can catch the band on tour this summer – panny permitting – at Latitude festival and in support slots for Declan McKenna and Willy J Healy. Watch this space – we predict big things.
Upcoming live dates 
10th July – Margate Bus Trip+ 
22nd-25th July – Latitude Festival, Henham Park, Suffolk 
23rd August – Junction, Cambridge* 
24th August – o2 Academy, Oxford * 
31st August – SWG3 Galvanizers, Glasgow* 
1st September – SWG3 Galvanizers, Glasgow* 
4th September – o2 City Hall, Newcastle* 
6th September – o2 Academy, Liverpool* 
7th September – Rock City, Nottingham* 
19th September – Isle of Wight Festival, Isle of Wight 
11th October – The Crescent, York^ 
12th October – King Tut's, Glasgow^ 
13th October – Think Tank?, Newcastle^ 
15th October – The Jericho Tavern, Oxford^ 
16th October – The Jericho Tavern, Oxford^ (matinee)  
16th October – The Jericho Tavern, Oxford^ 
   
 *  = w/ Declan McKenna  
+ = w/ Sports Team  
^ = w/ Willie J Healey