ESNS (Eurosonic Noorderslag), the leading international festival for the European music sector is gearing up for its 2022 edition which will take place in Groningen from 19-22 January. The easing of COVID restrictions means that the event is slated to take place in person – and registration is now open.
The annual European showcase aims to highlight the breadth of talent across the continent, bringing industry professionals, tastemakers and fans together to witness the next big thing in music.
The current lineup is as follows:
The acts are Airbag (bg, BNR), Alba August (se, SR/P3), Albertine Sarges (de), Amason (se), Amelie Siba (cz, CR/Radio Wave), Annie Taylor (ch, SRF3), ascendant vierge (fr/be), Ash Olsen (no, NRK P3), Ba. (lt, LRT Opus), Bel Tempo (lv, Latvijas Radio 5), Biznaga (es), Błoto (pl), Bruno Pernadas (pt, RTP/Antena 3), Bulp (sk, Radio_FM), Carola Ortiz (es), Charles (be, Tipik), CMAT (ie), Commander Spoon (be), Cyan Kicks (fi, YleX), Daði Freyr (is, RUV), Daniel Sabater (es), Derby Motoreta´s Burrito Kachimba (es) Dharmacide (es), Dino Brandão (ch), Dora (es), Duo Ruut (ee), Eydís Evensen (is), Florence Arman (at, ORF/FM4), For Those I Love (ie, RTÉ/2FM), Francis Of Delirium (lu, LUERSL/100.7), Gaia (it, RAI Radio 2), Gabriela Richardson (es), Hauptman (si, RTVSLO/Val202), Ivan$ito (dk), Jazzbois (hu), Kai Nakai (es), Kety Fusco (ch, RSI/Rete Tre), Kynsy (ie), LNDFK (it), Maika Makovski (es), Marta Knight (es), Marina Herlop (es), Meskerem Mees (be), Mimi Webb (gb), Monsieur Doumani (cy), Mundo Prestigio (es), Naima Joris (be), Pódium (es), Priya Ragu (ch, Couleur 3), Rita Ray (ee, ERR/Raadio 2), Rodeo (es), Sana Garić (rs, RTS/Radio Belgrade One), Santa Salut (es), Shelter Boy (de, ARD), Sofie (at), Sparkling (de), Sylvie Kreusch (be, VRT Studio Brussel), Takeshi's Cashew (at), The Vices (nl, NPO 3FM), Théo Charaf (fr, Radio France), Travis Birds (es), Wet Leg (gb), Wu-Lu (gb), and Yard Act (gb).
From the UK, buzz bands Wet Leg and Yard Act will be ones to watch and this year, the festival is focusing particularly on highlighting Spanish talent, with Dora and Marta Knight being exciting additions to the lineup.
ESNS – or Eurosonic Noorderslag as it is known – has a long-standing, proven track record of breaking new talent. With now well-known names such as Alma, Altin Gün, Arlo Parks, Aurora, Black Country, New Road, Celeste, Dua Lipa, Fontaines D.C., girl in red, Hinds, IDLES, Mavi Phoenix, Meduza, Melanas, Oscar and the Wolf, Pip Blom, Podium, Pongo, Shame and Sigrid previously on the lineup, there's no doubt attendees will be catching a performance by some future stars.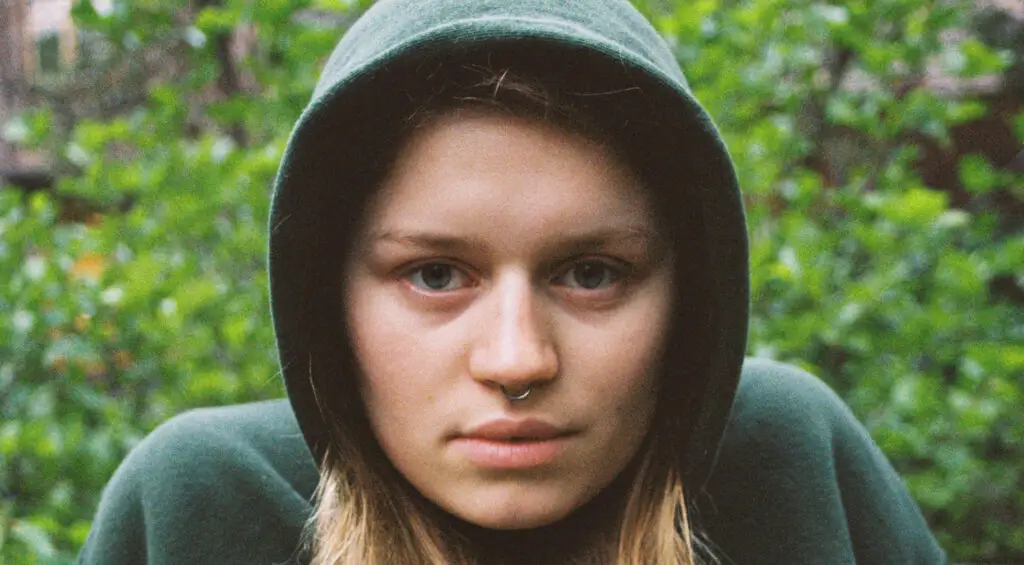 A core aim of the festival is to secure future exposure for its acts with guaranteed festival spots. Festival bookers from around Europe will be in attendance to find the best talent for next summer's events. Last year, this resulted in 124 promotions for 74 acts from 21 countries by 74 festivals from 26 countries and a total of 45 shows by 40 acts from 26 countries playing at 12 festivals in 12 countries. In total there were 102 different emerging artists from 31 countries supported by bookings or promotions by ETEP festivals.
Book your spot, watch highlights from last year and check out the lineup in full at esns.nl