Recently signed to acclaimed indie label Dead Oceans (Mitski, Phoebe Bridgers, Japanese Breakfast), Asheville's Wednesday – featuring guitarist and vocalist Karly Hartzman, guitarist and back-up vocalist MJ Lenderman, lap steel guitarist Xandy Chelmis, bassist Margo Schultz and drummer Alan Miller – blend gritty, expansive shoegaze with the confessional nature of emo and country's comedic honesty. Their lyricism explores the everyday and mundane through a darkly humorous and witty commentary of the American South.
In the run-up to the release of their fifth album, 'Rat Saw God', guitarist and vocalist Karly Hatzman chats with The Forty-Five, plunging into the pools of inspiration behind her candid portraits of life in North Carolina.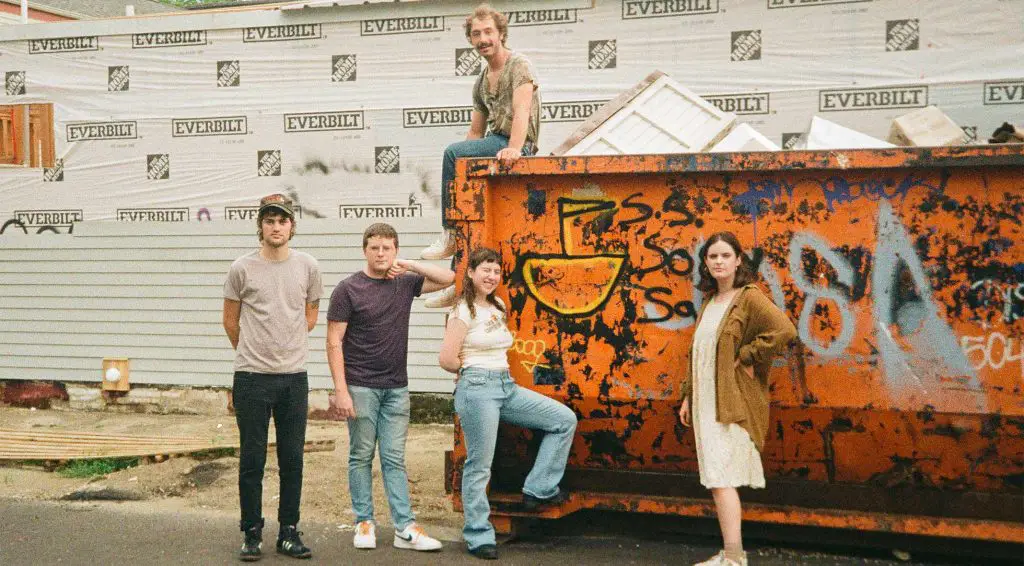 Hi Karly! 'Rat Saw God' certainly feels like a unique fusion of emo, shoegaze and country. Would you say this is a true reflection of your influences on this record?
I think we kind of made an original sound by blending those influences in a way that hasn't been done [much before]. We are listening to a lot of music and lyricists and noise and shoegaze bands like our favourite bands Unwound and Swirlies. I just like how that sound turns out for us. For this [album] I was definitely listening to a lot of country storytellers like Lucinda Williams, Tom T. Hall, Outlaw Country, Vic Chestnutt and Drive-By Truckers.
How do you go about orchestrating such distorted, expansive walls of sound with such assurance and clarity? I imagine it could quite easily turn into chaos!
I think if I wasn't working with musicians who are so tasteful, it could get out of hand really quickly, but I think a lot of the wall of sound comes from Jake and Xandy, the two other guitarists. Xandy is on the lap steel, he does the noisy, slide sections, [as well as] pedal steel. Jake does really tasteful guitar leads.
I think 'Rat Saw God' is the best example of this – they get better at it every time we record. And I think you can tell how they grow and interact with each other as the albums go on, which is really cool. They've had so much time on stage to kind of form that telepathic bond that musicians can get. So I think Xandy and Jake are responsible for a lot of that really curated noise.
Let's dive into your lyrics. Your themes are really interesting, often concerning ideas which are only really often discussed in country; pertaining to the everyday. But there's also a lot of humour in your lyricism, with dark undertones. How do you marry comedy with those darker topics?
I've noticed from reading a lot of other southern writers and lyricists that when you try to describe The South, that's the tone that naturally comes up, because there is so much horrible stuff you have to accept and move through to live here – you have to have a sense of humour about it.
The personality of a city is always going to have the undertones of the opioid crisis here in The South. So that's just one example of something that you have to accept in the background of your daily life. There's so much of that and I think it's really interesting.
That's one of the things about The South that appeals to me; there's so much to improve on. By caring about those things, you can actually contribute to making a place better. I'm getting off-topic, but I think just the nature of trying to describe this place is going to have that tone.
Harry Crews is an example of a [Floridian] writer, from the deep south and one of my favourite writers who captures that tone. He'll write about a character who is in charge of dog fights – which is horrible and so inherently sad. But then there's so much humour within that situation, because of coping, and all of the other things you have to do to get through your day here.
'Bath Country' [paints] an image of someone who had overdosed in their car. I'm not trying to make an 'Imagine' Beatles' statement but I'm mostly acknowledging its existence and also telling a story of going to Dollywood. The exact contrast, that those two things really exist in the same world.
At the end of the day, it's the politics that takes advantage of the disenfranchised here, but you'll also meet the people who are the most passionate against those issues. I think it's a really disheartening place to live, but it's also really invigorating because the people have to work five times harder to get good work done here. We're just historically so regressive, or, at least the people in power are.
'The Quarry' and 'Chosen to Deserve' are a perfect example of this. They obviously have darker undertones but you've also sculpted humour into the picture.
The concept I had for it is describing different families on a cul-de-sac and each verse is about a different house. I was imagining a street that my Nana lived on in West Virginia when I was growing up. A few of them use old family stories like my dad burning down a big field in his childhood. The Jewish kid getting a preacher's daughter pregnant is from my uncle. I'm tying in reality with [fiction]. It fits the world I was imagining.
'Chosen to Deserve' is less about self-evaluation and more about sharing parts of yourself that only someone that has put in the time to get to know you, knows about you and has to accept about you to [get an insight] into your inner circle. The main structure for that is sitting down with your romantic partner and filling them in on all the not-so-fun parts of your past.
I've been dating my partner for four years now, so I'm just evaluating what that means. We've seen and accepted all the ugly parts of each other. It's a really interesting time in a relationship and I'm figuring it out myself – that song is a way of processing.
Is there anything you've learnt about yourself through lyrical exploration?
I think it helped me realise why I do some of the things I do now, which is always valuable information. The older I get, the more I realise things that happened years ago affect me and it's going to affect me and every friendship, partnership and interaction I have.
What would you say your favourite story is from the new record?
That question specifically is a good one. I definitely would say it's the story of Jake and Xandy, the two guitar players, who were working on Xandy's farm in Madison County cutting up trees. They were using a chainsaw and stepped on a wasp nest, dropping the chainsaw and couldn't pick it back up until it ran out of gas. I just thought that was the most upsetting image. It's so painful!
I had to put that in a song. It's such a helpless feeling – one that tied into the idea I was trying to describe. Lyrically, my favourite [thing is] describing that very specific kind of melancholy.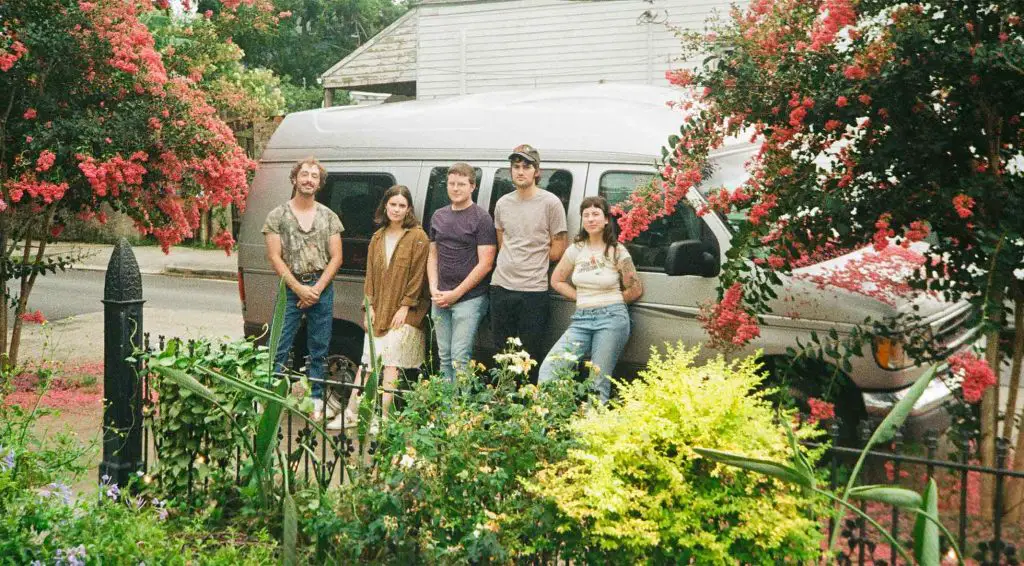 It's evident you have an affinity with lyrics. Was this your gateway into songwriting?
Yeah, I started writing poems in high school. I always wanted to be in a band, but I didn't play an instrument, so I wrote poems until my junior year of college when I decided I needed to put them to music. Our first show was my sister's birthday party. And, from that original band, Alan [Miller, drummer] is the only original member from that first show.
Do you have any formative albums which have inspired your love of music?
For my first ever record, I remember I heard The Sundays' 'Reading, Writing, and Arithmetic'. That album really blew my mind and since then it's just gotten noisier and noisier. Once I heard Swirlies, I [knew I wanted to] combine The Sundays' vocals with this music and country lyrics. It's really a meld of so many different things.
I think subconsciously, Wednesday is named after The Sundays for that reason. The music sounds nothing like them now, but that was definitely a really pivotal moment for me.
'Rat Saw God' by Wednesday is out April 7 via Dead Oceans.